If you're starting a home theater, you probably have a lot of questions. The same goes for picking projector screens. However, there's one question you might be wondering about, and that's projector paint. Is projector screen paint worth it?
To answer the question directly, projector paint is worth it. It's an excellent option for several reasons. First, it's an economical choice. Many projector screens are pricey. However, projector paint is not. Second, it saves space. So, if you're living in a small home, using your wall as a projector screen is a fantastic option.
Even though projector paint is worth it, we still need to address a few questions. In the following paragraphs, we'll answer some vital questions regarding projector paint.
Does Projector Paint Make a Difference?
If you take projector paint and compare it to regular white paint, projector paint makes all the difference.
Projector paint contains the right amount of glare for your projector. Therefore using house paint will not allow you to see the projected images.
What is Special About Projector Screen Paint?
To answer this question, it's essential to understand the specifications of the projector you're using.
A projector that has a low brightness (or lumens) needs a projector paint with higher reflectivity.
For example, if you look at the Kodak Ultra Mini Portable Projector that only contains 60 ANSI lumens, you'll notice it's not very bright.
Therefore it's crucial to understand that specification in your projector to purchase the proper projector paint.
A higher reflective projector paint will maintain those vibrant colors in your projected image.
So, when answering "What's special about projector paint?" understand that projector paint contains the perfect amount of reflectivity for your projector.
Does Projector Screen Paint Work?
Projector screen paint works because it works in conjunction with your projector and specifications. However, the type of media you watch also determines what kind of paint to get.
In other words, are you using your projector for video games or movies? Is your projector for kids' entertainment?
Asking ourselves these questions is essential because bright programs like cartoons require a paint that's less reflective. On the contrary, darker programs need higher reflective paint.
Bright, fast-moving video games and high-definition movies also require higher reflective projector paint.
In other words, projector screen paint works, but you have to purchase the correct type for your type of media and your type of projector.
Is Projector Screen Paint Worth it?
In the following few paragraphs, we'll discuss why projector paint is worth it. We'll also highlight a few pros and cons.
For starters, projector paint is worth it because it's a space and money saver.
However, there's one main reason not to use projector paint. If you have textured walls, projector paint will not help your image. Textured walls will give you a blurry image regardless of how amazing the paint is. If that's the case, consider a different solution.
A Few Pros
Projector paint is great for many reasons. However, here are a few we think you'll love.
Cost
Projector paint is an inexpensive choice, especially if you only need to paint a small portion. Nevertheless, buying projector paint will save you money in the end.
Space
A projector screen takes up more space than projector paint. Projector paint takes up virtually no space at all. Considering the paint goes onto the wall of your house, making room is not an issue.
Accent Wall
Although most people purchase white projector paint, consider purchasing grey projector paint if it's suitable for your projector.
Getting grey projector paint creates an accent wall in your house. It's an aesthetic choice that hides your projector wall screen with style.
Easy To Use
Projector paint is easy to use. The hardest part is determining how much paint you need. But, once you're over that hurdle, all you need to do is paint two coats of projector paint on your wall and let it dry.
The next step is to turn on your projector and enjoy.
Some Cons
Although projector paint is fantastic, there are some arguments against projector paint that you should probably consider.
Imperfect Walls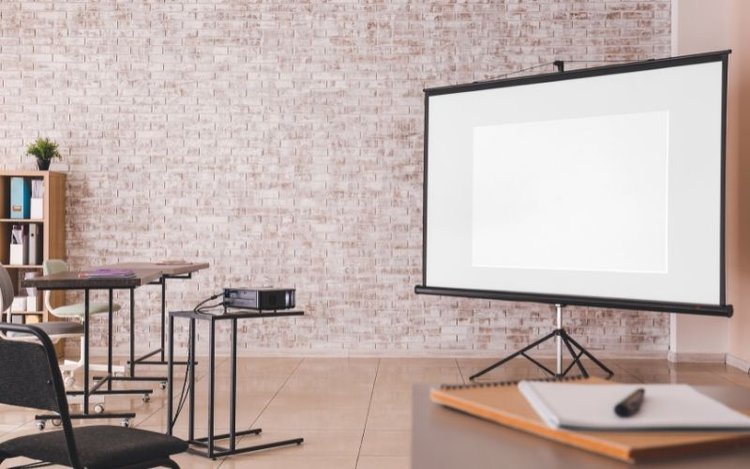 A screen is silky smooth, flat, and perfectly made for your projector. And, although projector paint is a great option, most people have bumps, holes, and even crack lines running through their walls.
These imperfections create a terrible image and viewing experience.
If you have a popcorn wall, consider purchasing a projector screen instead. No amount of projector paint will make your popcorn wall smooth.
Before you consider purchasing projector paint, consider the wall you're thinking about. Is it smooth? Does it have scratches?
Once the projector is on, that scratch will be noticeable throughout the entire movie.
Portability Issues
Considering projector paint goes on the wall of your house, if you decide you want to move your home theater to a different room, it will not be possible.
Another downside of projector paint is that it's not portable like projector screens.
So taking your screen outside in the summer is not an option in this case.
However, if you don't need to take your screen camping with you, then perhaps it's not a problem.
Types of Projector Paint
We've given you lots of information to consider, but now you're wondering what kind of paint works for your projector.
Here are a few projector paints that might work for your projector. Although we've talked about white projector paint extensively, you also have grey and black paint to consider.
However, depending on your lumens and image quality, some of the projector paints we'll mention fit better than others.
Grey Projector Paint
Grey paint is a good alternative to white projector paint. It gives you better blacks and absorbs ambient light better than white projector paint.
Although projector technology has come a long way, pairing grey paint with a good projector will give you great clarity, impressive contrast, and beautiful images.
What about Black Paint?
Black projector paint is another good option if you're trying to create intense contrast between darker colors.
Even though it creates great contrast, your projector must have a high lumen count to reflect the whites properly.
One negative of black projector screen paint is that it produces a rainbow effect common in DLP projectors.
Black projector screen paint is best used in a pitched black room. And although black projector paint is a decent option, it's not the best.
For this reason, we always opt for white projector paint.
High Definition 4K Projector Paint
If you have a high definition 4K projector and you're looking for projector paint to go along with it, consider this Ultra White Digital Image projector paint brand.
One quart paints two coats about eight feet by five feet. Therefore depending on the size of your screen, you'll need less or more.
The Ultra White Digital Image paint brand is 50 percent brighter than normal white paint. It contains a low odor and fewer chemicals than regular house paint. In other words, it's safe for you and your pets.
This paint is great for your home theater, church theater, or conference room.
Paint on Screen
Paint on Screen is a great brand because they make it easy to choose the type of paint you need for your projector.
Paint on Screen has a number system that helps you along.
The exciting thing about Paint on Screen is that this paint has similar specifications to a regular screen.
For example, the paint is HD 1080p and 4K ready. The reflectivity creates a 140-degree viewing angle. In other words, you don't need to sit directly in front to view the image. Even if you're off to the side, you have a great view.
Paint on Screen gives you several color options, ranging from white to black.
The paint is great for movies, classrooms, and slideshow presentations as well.
Paint on Screen paints have low amounts of chemicals, which make them house and pet safe. The paint is easy to reapply in case it gets scratched.
However, if your wall already contains a different color, using a primer beforehand is vital.
Some Final Thoughts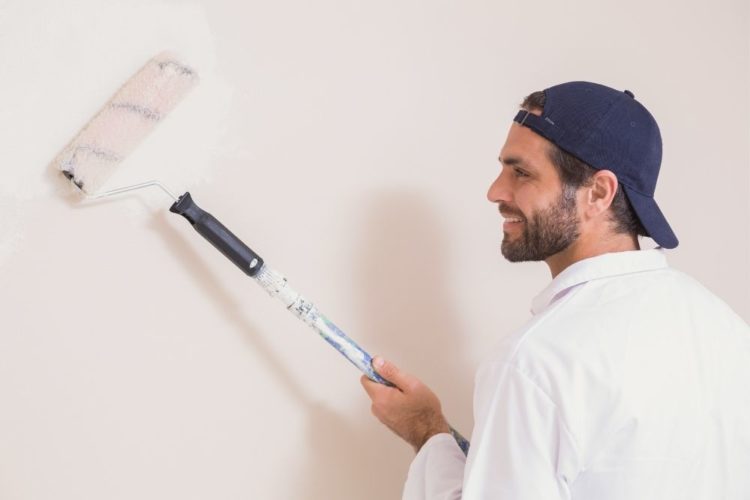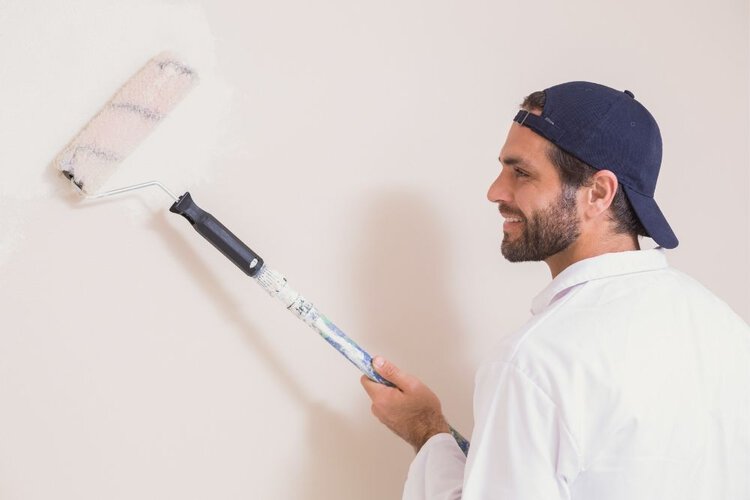 Is projector screen paint worth it? Projector screen paint is worth it if you understand what you're looking for. We hope you gathered plenty of information from this article to determine if it's worth it for your situation.
Before purchasing projector paint, consider the lumens in your projector and the media you'll be viewing to determine which projector paint to buy.
We also learned that a wall with scratches, cracks, and texture does not help with clarity, even with the best of projector paints.
Some paint brands give you a range of projector paints to choose from. Colors range from bright white to deepest blacks. However, it's important to understand what works with your projector to get the best out of your projector paint.
We hope you take this information, weigh the pros and cons, and decide if projector paint is worth it for you.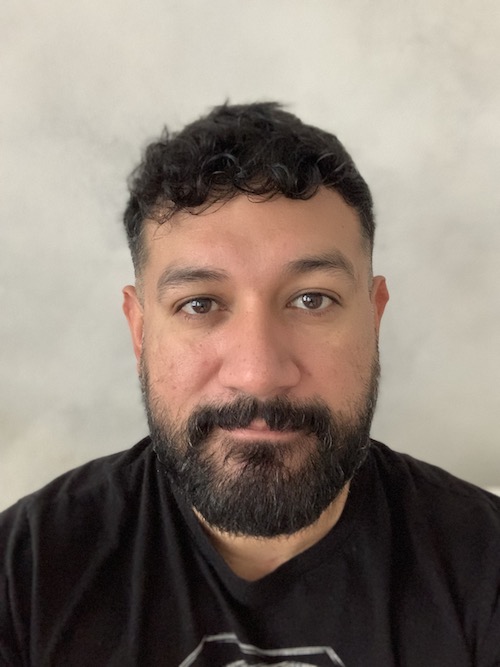 James Quintanilla is a technical copywriter. Although his experience allows him to write on many topics, he loves to focus on tech and travel. As a freelancer, James has worked on projects with Pointer Clicker, Lonely Planet, and the Travel Channel. When he's not writing or planning his next adventure, he's watching a scary movie.