You've looked into buying a projector screen to accompany your projector, but the prices are a turnoff. Chances are, whether in a pandemic or normal circumstances, you can probably save a dollar.
And so, you decide to see how to create a movie theater at home on a more affordable budget. This is where projector paint comes in.
But, you're asking yourself, "Is projector screen paint worth it?" Projector paint serves an important function when it comes to creating your customized, binge-watching experience.
The type of projector paint you purchase can affect the experience as a whole. So with that said, you don't want to choose just any paint.
When it comes to spending your hard-earned money, you want to make the best possible decision that leaves little to be desired.
We understand the desire and goal. This article will cover whether or not projector paint is comparable to projector screens, whether or not projector paint enhances the wall-watching experience, and the best kind of paint for a projector.
Is projector paint as good as a screen?
Projector paint can be as good as any projector screen, but it depends on the kind of watching experience you prefer. Projector paints include resolutions such as HD for 720p and Full HD for 1080p. The best projector paints can even provide 4K and 8K pixel resolution.
Aside from pixel resolution, projector paints can either be too glossy, too dark, or just right with an even-handed combination of darkness and light reflectivity. To achieve the ideal experience, you will need to combine excellent resolution with the right amount of reflectivity. A projector paint may prove too glossy in one room but perfect for another room.
If you purchase projector paint that is extremely dark and doesn't have much light reflectivity, your on-screen images will come out distorted and excessively dark. You don't want to strain your eyes to watch a great movie or TV show. If you purchase a projector paint with a reduced resolution, your experience will have to contend with blurry or distorted images.
One advantage that projector paint has over a projector screen is that paint isn't affected by wear and tear over time like screens are. Screens, like all other electronic products, can wear out after a certain amount of time. At that point, you would have to replace the screen.
In contrast, projector paint can be purchased for a more budget-friendly price. In the event you need more paint, you can always purchase extra quarts and store them at home.
Last but never least, projector paint can be applied to just about any wall you have at home. You may want to paint two or three walls in your home and have family and friends over. For example, come Thanksgiving, you may want to have a wall setup in your kitchen so that your dinner guests can eat and watch "TV" at the same time. However, you typically watch TV in the main entrance room.
What can you do? You can use your projector paint and create a TV experience in your kitchen. If you were to purchase a projector screen, you'd have to move it around when using it in other rooms.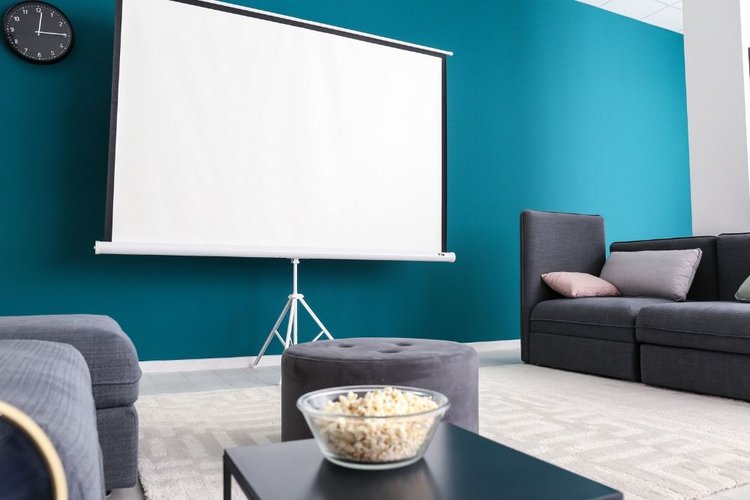 You would have to purchase multiple projector screens, or move the same one around the house, to achieve what projector paint provides. In other words, take the cost of a projector screen and multiply it by 2 or more—and things quickly turn pricey. You may not even have wall space for a projector screen.
Projector paint can provide the same resolution, picture clarity, vivid color, and effects as any projector screen, but it depends on what you want from it. If your projector doesn't have the best resolution, you'll want to purchase paint with the best resolution you can find.
You'll also need to pick the best paint finish for your projector paint. You'll have to consider the size of your wall and the size of the "painted wall screen" you prefer for viewing. Last but not least, if you have bumpy walls, or walls with flaws and cracks, you'll need to sand them down with a grinder first before painting them. Projector paint works if it works for you.
Does projector paint make a difference?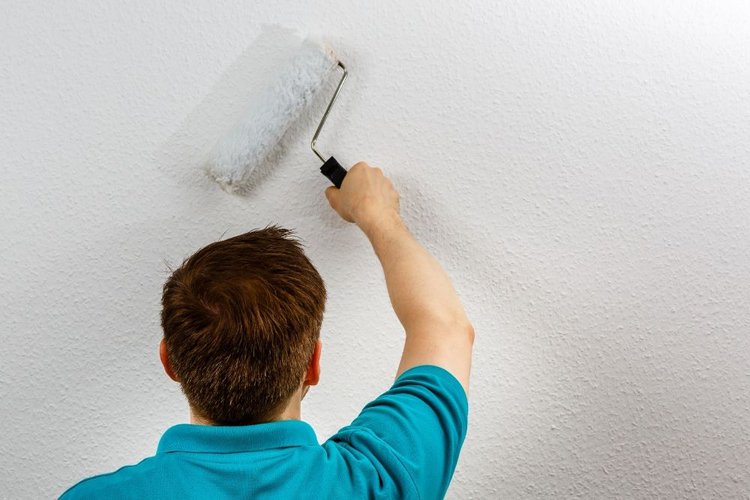 Yes, projector paint makes a difference. Think of the alternative. If you choose to not buy projector paint, you'll find yourself with a bare wall on which to project images. In most circumstances, home walls are typically white.
Some believe white to be the best color, but white can be too glossy a color on which to view images. Additionally, you may find you have to turn off the lights in the room to achieve a movie theater experience comparable to what you see away from home.
Additionally, without some sort of projector paint, you're stuck with the standard output resolution of your home projector. Depending on your budget, the projector resolution may not be all that appealing. Add to it a white wall with a lot of light reflectivity (or a dark wall with low light reflectivity), and you may find yourself hating the viewing experience.
Projector screens have an advantage to them that white walls do not: they have a light-reflective coating. A bare wall, in contrast, lacks this special coating, but projector paint can provide a comparable viewing experience to the typical screen.
Projector paint makes a difference in wall-viewing when compared to the alternative: a bare, white wall. Projector screens work well in nearly any setting, so if you want to go for a budget-friendly alternative, you'll need to purchase compatible projector paint.
What kind of paint is best for a projector?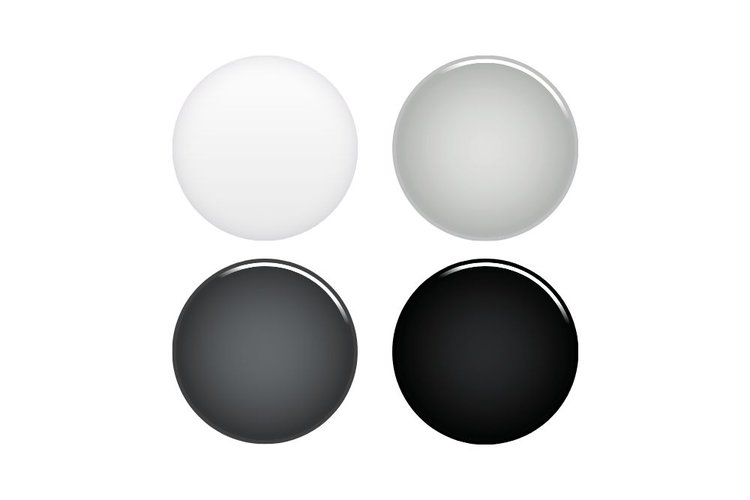 The best kind of projector paint, or the best color for a projector screen, is that which appeals to your type of wall and viewing experience. If you intend to watch TV in a dark room, white projector paint will work just fine.
If you intend to watch TV in a well-lit room, a light gray color will work best. Gray projector paint gives better color contrast with deeper blacks.
Other paint colors are black, silver, and white. Gray or silver are the most recommended colors for projector paint because they produce the color contrast most people are accustomed to on movie theater screens. Glossy finishes and matte (flat) finishes are inferior when compared to projector paints with satin finishes.
Black, in contrast, is the worst color for projector paint because it has next to no light reflectivity—which is what you'll need to watch shows and movies. Black paint is also permanent paint, and you may want to paint another wall for your cinema experience at some point in the future.
Think of the projector paint as the light from a typical TV. The last thing you need to do is purchase paint without light reflectivity. You can't see colors and vivid images on TV without light. The statement is even truer for projector paint and wall-watching.
The best projector paint for you not only includes colors that are light reflectivity-friendly but also those that support high pixel resolutions (4K and 8K, for example). Projector paint should also be as easy to apply and set up as possible.
Finally, the best projector paint for you will include projector brightness (whether your projector provides 3,000–3,500 lumens of brightness output) and the surrounding brightness (that is, the room's lighting situation).
For those wanting product suggestions, the four best projector paints on the market currently are
These top paints are well-ranked in projector screen paint reviews. Sherwin-Williams Projector Screen Paint, formerly a favorite, has fallen out of the running due to its glossy formula.
Conclusion
Projector paint is good and is comparable to screens, but the question remains: is it the right alternative for you? To answer that question, price, lighting situation, projector brightness output and resolution, and your own preferences and future plans all play a role.
The tradeoff between using a projector screen and projector paint on a bare wall is a matter of money versus time. If you don't want to sacrifice money, you'll have to sacrifice time (though not too much, we hope).
A budget-friendly DIY experience can be rewarding in and of itself, but you'll have to put in some elbow grease to make your dream cinema setup a reality.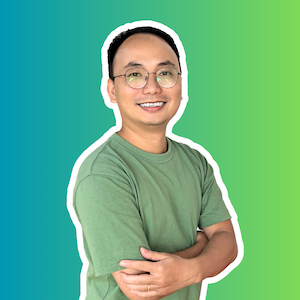 Vance is a dad, former software engineer, and tech lover. Knowing how a computer works becomes handy when he builds Pointer Clicker. His quest is to make tech more accessible for non-techie users. When not working with his team, you can find him caring for his son and gaming.