Not everybody can or is willing to spend thousands of dollars on a TV. And that is the reason TVs span a broad price range.
You can buy them for a few hundred dollars or spend several thousand bucks for the latest and greatest. And a handful could be only within reach of the super-rich, like this $1.7 million LG TV.
Among multiple things, one of the most significant cost drivers of a TV is its display. A 4K TV will cost more than a 1080p TV, and an 8K TV will set you back significantly more than a UHD TV.
FHD TVs are almost extinct in 2023, and it will take at least a couple of years for 8K TVs to come close to being mass-market. 4K is the current toast, and rightly so.
That begs the question, "Should you buy a 4K TV in 2023?" Is it okay to rock an FHD TV in 2023, or are you missing out by not making the shift to 4K?
Read on to find out.
Is It Worth Getting a 4K TV in 2023?
Yes, a 4K TV is not just worth it but almost a necessity in 2023. With 1080ps slowly disappearing and 4K becoming the new Full HD, it would be a folly not to buy 4K.
Not to mention, there aren't many FHD TVs in 40 inches or larger sizes. Most FHD TVs are 32 inches.
And because 1080p screen resolution is now outdated in the TV space, a 1080p TV (if you manage to get your hands on one) is likely to be devoid of the bells and whistles modern-day 4K TVs come with.
Although not explicitly earmarked for 4K panels, HDR would likely not look great on a 1080p TV. The TV may not be bright enough to render HDR in its original flavor. And the apparent pushback would be the less detailed images.
Since 1080p TVs are on their way out, TV manufacturers don't equip their FHD TVs with the latest and greatest features, like Dolby Atmos and HDR. And to be fair to the TV companies, most people buying an FHD TV in 2023 don't expect those added features.
Should You Get a 4K TV Even If You Don't Watch 4K?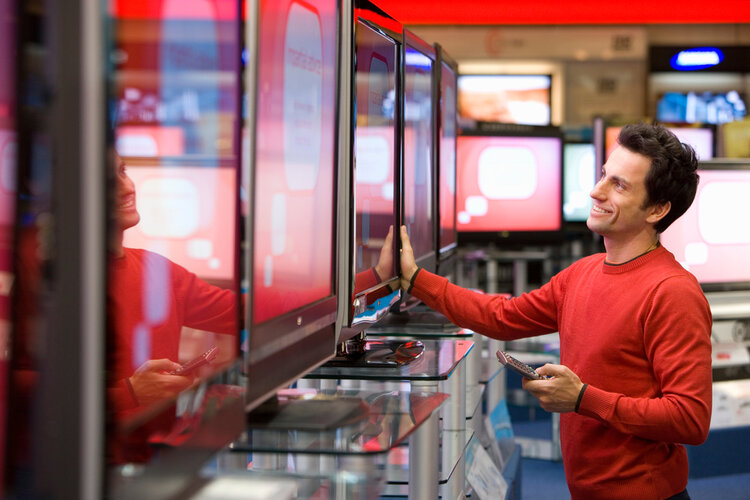 Yes, get a 4K TV even if you do not watch 4K content because 1080p content looks better on a "good-quality" 4K panel than on an FHD TV itself, thanks to the upscaling tech the former employs.
Even if the upscaling is not perfect, you'd at least get to see bigger images without a massive drop in pixel density.
With 4K TV prices decreasing significantly in the past few years, there's no reason not to buy a 4K TV now. A few hundred dollars can fetch you a decent 4K TV today, like this Hisense 43A6G 4K Android Smart TV .
Many more movies, TV shows, and other content are now made in native 4K. The last thing you want is to be limited by your FHD TV and not enjoy the latest content in the best quality.
By the way, do not throw your existing FHD TV if you already own one and are happy with it. But the next TV you buy must sport a 4K panel. 4K is now mainstream, and there are just too many other ways to benefit from a 4K TV.
FAQs
Are Cheap 4K TVs Worth It?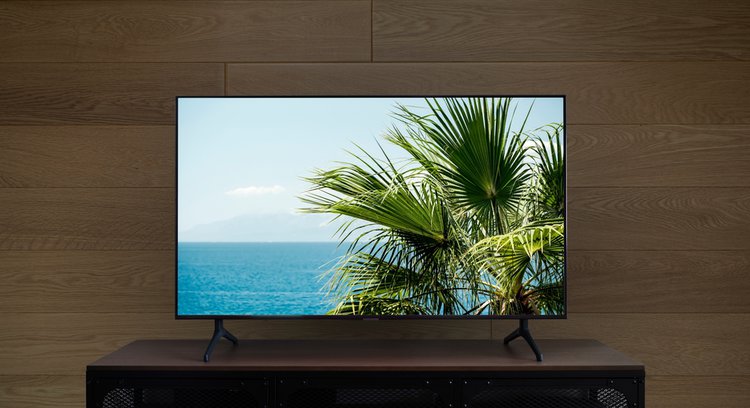 Yes, cheap 4K TVs are worth the money if budget is a constraint. Many credible brands, including Samsung, TCL, and LG, offer inexpensive 4K TVs.
Although those aren't on par with their more expensive 4K TV offerings (quite expectedly), the budget-friendly TVs are a generation or two ahead of the FHD TVs of yore.
If you need a few recommendations, the TCL 6-Series 4K QLED TV is excellent value for the money.
It isn't your "quintessentially cheap" 4K TV but offers a lot more TV for the price. If you want something more affordable, look at the Amazon Omni Series 4K Fire TV . The TCL 4-Series 4K Roku TV and Sony X80J 4K Smart TV are other solid options.
Kindly note that the above TVs come in different screen sizes. The smallest 43-inch versions are the cheapest. If you can snag one during an offer period, the prices will go down further.
How are Some 4K TVs Very Cheap?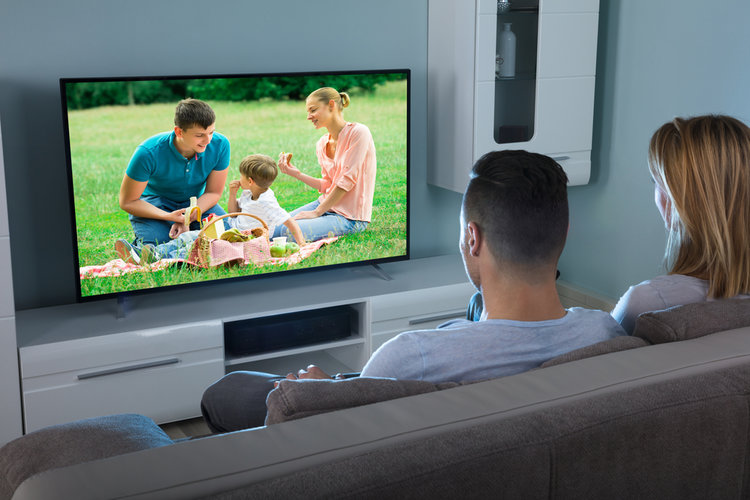 Although 4K TVs have become much more widespread and affordable, there still are 4K televisions that cost more than an arm and a leg. Based on the screen size, the prices go up.
Most manufacturers can sell cheap 4K TVs because they make them in the minimum size. Moreover, not all 4K TVs are made the same. 4K is the resolution and doesn't determine the panel quality alone.
Color reproduction, brightness, contrast ratio, refresh rate, and a host of other attributes make or break a 4K display. Most cheap 4K TVs tend to compromise one or more of those fronts.
Some of them could miss a critical I/O port, and the processor at the helm could be underpowering. The software experience or user interface could also be underwhelming or plain clunky.
The TVs linked above aren't perfect, but they are the crème de la crème in the budget price category. They are devoid of the nagging issues primarily identified with poorly made 4K TVs.
How to Buy a Premium 4K TV for Less Price?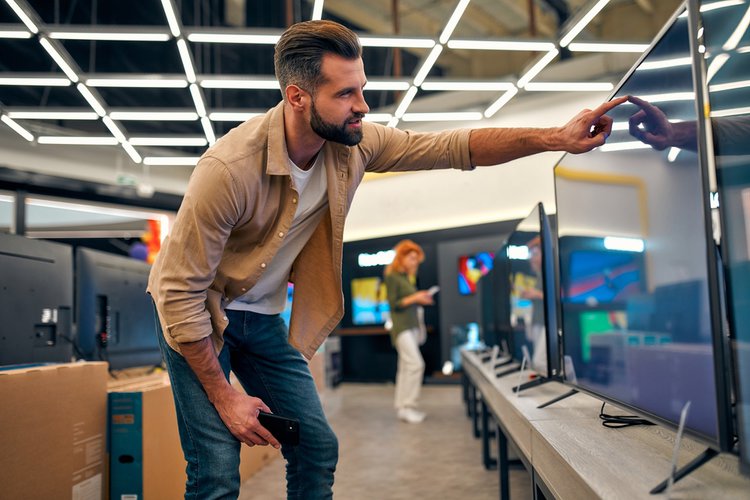 Look for older models of existing TVs if you want the premium 4K TV experience for a bit less money. The previous-gen TVs usually sell for a discount during a sale (Black Friday, Cyber Monday, etc.) or when a newer variant is launched.
Kindly note that the prices won't drop too low, and some manufacturers may just discontinue selling their older models not to hurt the market value or image of their premium TVs.
Conclusion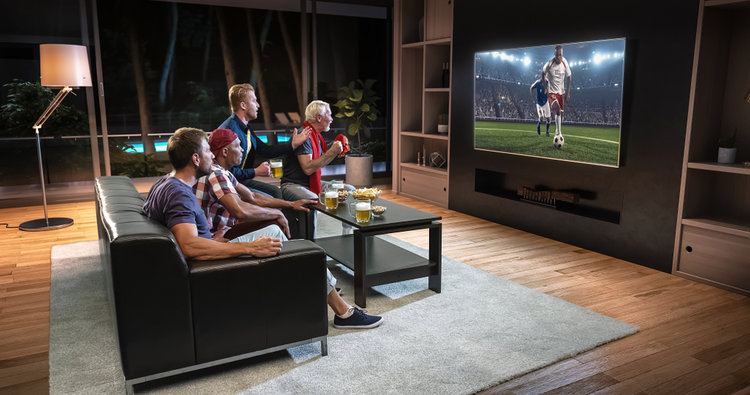 To sum it up, a 4K TV is a must-buy if you're looking for a new TV in 2023. The options are galore, and the price points vary, which is both good and bad.
Although the panel size determines the retail price, other aspects such as display type, processor, and peak brightness also play a role. And because a 4K TV is not just about the resolution, it pays to focus on some of the other display attributes and shell out a few more dollars for a better overall display.
If you're unsure about the right price, look for a TV that ticks all the fundamental boxes. For instance, if you want your 4K TV to rock an OLED screen, make sure the TV you buy has one. Do not confine yourself to a strict budget and end up with a 4K TV you don't like.
And if the 4K TV ideal for your needs is not within budget, postpone the purchase until the funds are ready or buy a high-quality 1080p TV instead.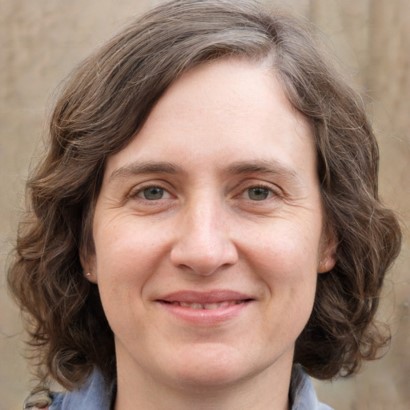 Catherine Tramell has been covering technology as a freelance writer for over a decade. She has been writing for Pointer Clicker for over a year, further expanding her expertise as a tech columnist. Catherine likes spending time with her family and friends and her pastimes are reading books and news articles.