If you have been looking to buy a new television, chances are you have come across the brand Hisense. While this brand has been growing and gaining traction in the market, they still are not a household name.
This could raise some concerns about the reliability of their brand, and make you question if it is worth your money to buy one of their TVs.
Let's take a look at just how good the products they offer can be, and if they are right for you.
Is Hisense a Reliable TV Brand?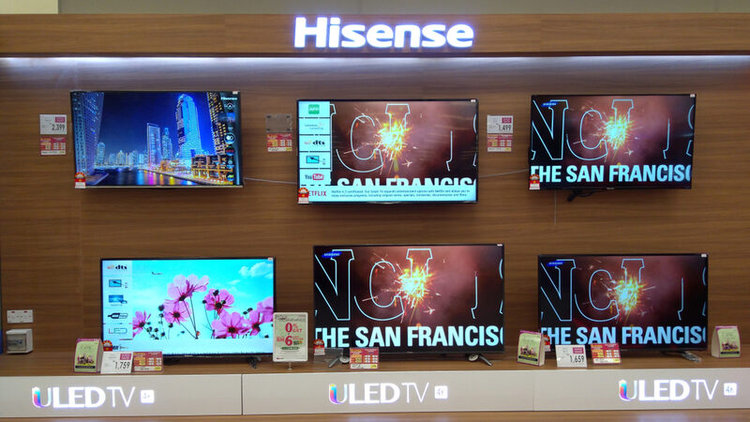 Yes. Hisense makes good, reliable televisions that can compete with any other brand at their respective price point.
This should ease your mind a bit when browsing TVs and finding a Hisense TV you really like. Don't be scared to pull the trigger!
Let's take a closer look at what exactly makes Hisense televisions a good choice for you, and why buying one could be the best decision you make.
Price
This is the obvious one.
Sony, Samsung, LG, and other high-end brands often charge exorbitant prices for their high-end televisions. You won't find any prices like that with Hisense. So if you are on a budget, Hisense could be an excellent brand for you to look at.
Image Quality
Hisense TVs offer both 4K and 1080p (Full HD) TVs, making their resolutions on par with the bigger brands.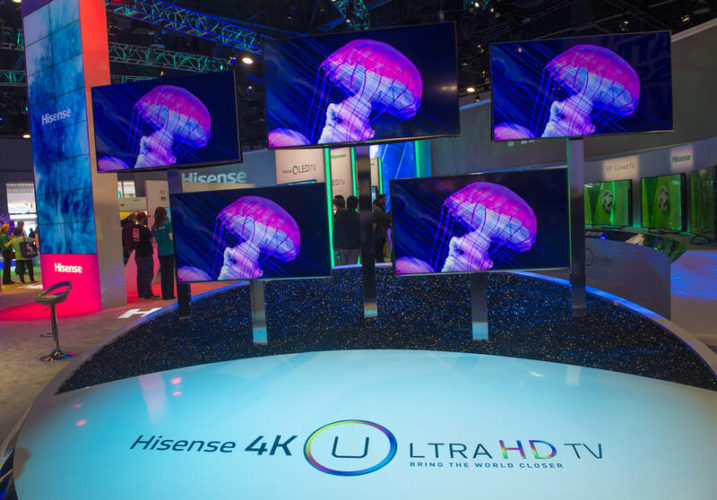 Smart Features
While Hisense does cut some corners to make their TVs so affordable, adding in smart streaming capabilities is not one of them. You will often find models with Google TV, Fire TV, and Chromecast built-in.
Not to mention, they have a wide range of built-in apps to choose from.
This makes their value even better, as you save on having to buy an external streaming device.
Who Makes Hisense TVs?
Hisense TVs are made by the Hisense Group, which is the same manufacturer that makes both Toshiba and Sharp TVs.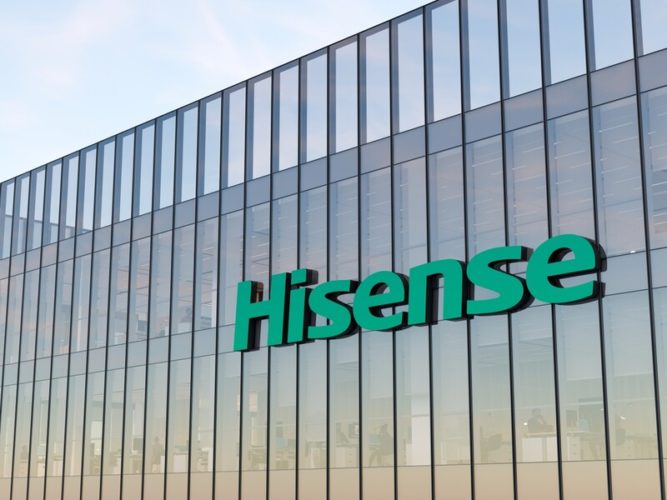 This means you will find a lot of the technology you see in those bigger name brands in Hisense TVs as well.
How Long Will a Hisense TV Last?
Most Hisense TVs last between four to ten years, which is a common lifespan for smart TVs.
Hisense offers a pretty standard limited one-year warranty with their televisions.
This is a decent deal given the budget price you are paying upfront. This will give you peace of mind for the first year of ownership, and after that, I think most people would agree they got more than their money's worth anyway.
Who are Hisense TVs For?
Hisense makes TVs that can fit across a range of different use cases. However, they are most known for creating good, budget-friendly offerings.
You won't see any huge price tags on their TVs, but does that mean they are bad?
Of course not! Hisense actually makes extremely well-received and liked televisions.
While they may not have all the bells and whistles the large brands on the market have, they are going to give you a television that will impress you for the price you pay for it.
Kid's Room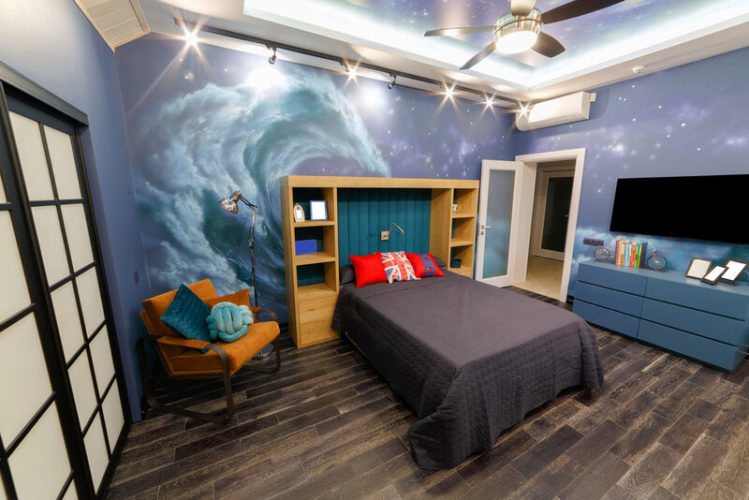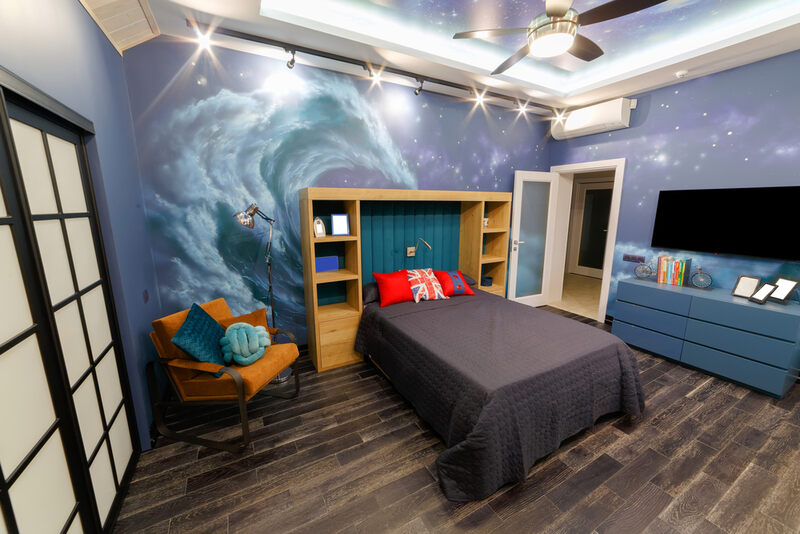 If you have a younger kid or even a teenager that is in need of a television in their room, Hisense is a wonderful brand for that. Kids can are often careless with electronics, so buying a budget-friendly TV for them is a smart move.
Hisense TVs' interfaces are also easy to navigate and feature built-in apps, complete with parental controls.
Their TVs' input lag is also low enough for casual gaming, which is sure to be a crowd-pleaser.
Office/Retail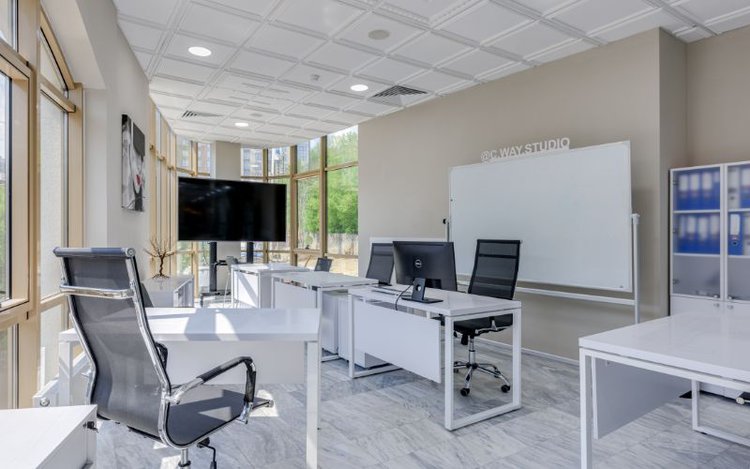 Looking to put a few televisions in your office space or retail store?
Going with Hisense will allow you to buy even more screens to put up no matter what your budget is. It's a win-win!
Bedroom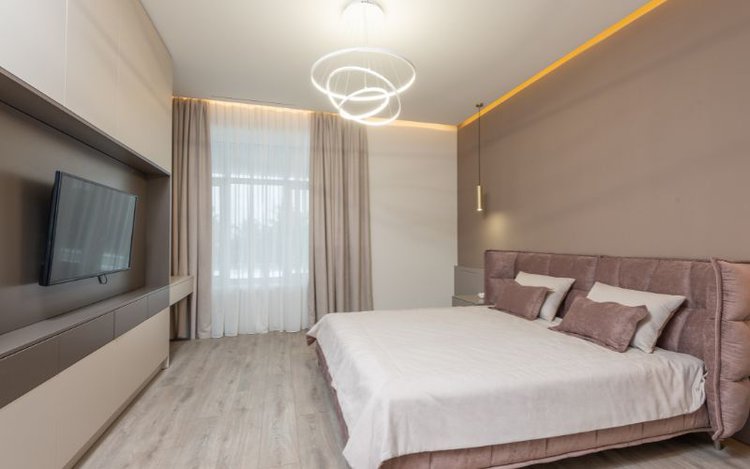 So you have an awesome TV in your living room for entertainment purposes. But what about your bedroom? Putting a cheaper Hisense TV in your bedroom to watch some Netflix or Hulu before bedtime is yet another awesome way to use this brand.
The Best Hisense TVs on the Market
Below are three of the best Hisense TVs you can buy.
Each one has been put into a specific category, giving you options no matter what your TV needs and preferences are.
Best Hisense Budget TV
Hisense A6
Sale
Last update on 2023-03-30 / Affiliate links / Images from Amazon Product Advertising API.
Remember when I said that Hisense makes really good budget televisions? Well, the Hisense A6 is the absolute best example of that.
This TV is sold at a ridiculously low price, but still packs a punch when it comes to performance.
While a lot of budget TVs are only 1080p, the A6 from Hisense bumps it up to a full 4K. So, if you want to buy an ultra-high-definition TV without breaking the bank, this model is for you!
The A6 also features Google TV built-in. This is going to give you all of your favorite streaming services right at your fingertips at all times. There's no need to hook up any external devices. It is all ready to go out of the box.
The remote for this TV is extremely good as well. It has everything you need on it, as well as voice control powered by Google Assistant. This makes navigating to your favorite shows a breeze.
Pros:
Extremely affordable
4K Image Quality
Google TV included
Cons:
The contrast is mediocre at best.
Best Hisense Entertainment TV
Hisense U6
Sale
Last update on 2023-03-30 / Affiliate links / Images from Amazon Product Advertising API.
If you want to step it up a bit and get a better overall image, investing in a Hisense U6 TV is definitely going to help.
While it is a little more expensive (and I mean very little), you are going to get a few more features that will make your viewing experience even more enjoyable.
The first big advancement on the U6 is the 4K ULED panel.
This quantum dot technology is going to give you brighter and more accurate colors, more contrast, and an overall higher-quality image. This is going to take watching movies up to a whole other level.
The U6 has Amazon Fire TV built-in, giving you everything a Fire TV stick has to offer without taking up space outside of the television. Say goodbye to buying a Fire TV stick and using your precious HDMI slots. Just turn the TV on and instantly watch your favorite shows!
Finally, the U6 has Dolby Vision HDR 10+. This is going to give you the most cinematic experience possible. By increasing the dynamic range (the difference between light and dark parts of the image), you will get a super immersive image.
Pros:
Quantum Dot technology
Amazon Fire TV included
Dolby Vision HDR 10+ capable
Cons:
Internet connection for smart features can be weak.
Best Hisense Gaming TV
Hisense U7
Last update on 2023-03-29 / Affiliate links / Images from Amazon Product Advertising API.
If you are looking for a great gaming television to hook up your Xbox Series X or Playstation 5, look no further than the Hisense U7. It has a ton of features that make it the perfect companion for your gaming setup.
The first, and main, feature that is going to give you the best gaming experience is the 120Hz 4K screen. With this high refresh rate, you are going to get silky-smooth motion graphics when playing your favorite games.
Another big feature of this television is the Quantum Dot Wide Color Gamut. This is going to provide extremely rich and accurate colors that are absolutely brilliant. What more can you ask for?
The last thing is the inclusion of both Dolby Vision HDR and Dolby Atmos sound. The HDR inclusion is going to make your games more immersive, and the Atmos sound will really bring your games to life!
Pros:
120 Hz refresh rate
Amazing colors
Dolby Vision HDR and Atmos Sound
Cons:
More expensive than other Hisense models
User Reviews
Below is a summary of some of the user reviews on the Hisense TVs listed above. Let's see what people are saying about them, and what exactly they love when it comes to the Hisense brand.
Hisense A6
Users raved about the extreme bang for the buck when compared to other models.
Many users reported the TV is very easy to set up.
Users claim it is perfect for an extra TV in a living room, office, or bedroom.
Hisense U6
Customers love the image quality of the ULED screen.
Many users claim the price is extremely competitive against other brands.
The inclusion of HDR and its decent brightness is something customers love.
Hisense U7
Customers are raving about the picture quality.
Users can't stop talking about the high refresh rate for gaming.
Many consider it to be the best gaming TV on a budget.
Other TV Brands to Consider
Hisense is not the only affordable option out there. While shopping for a budget TV, you will come across some other brand names.
Let's break down the three top brands you will find and why you should consider them as well.
TCL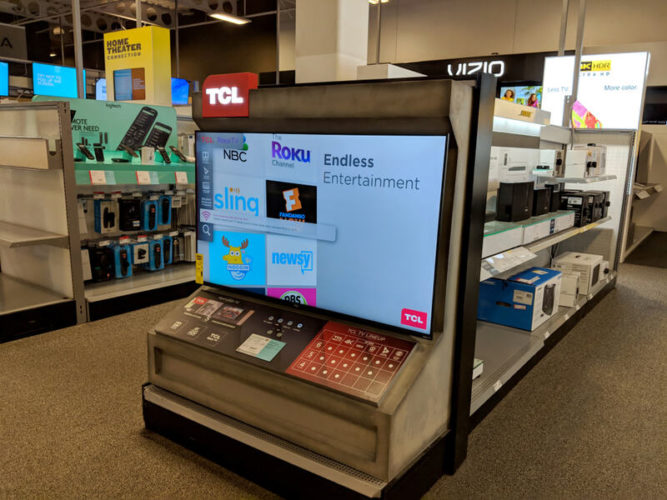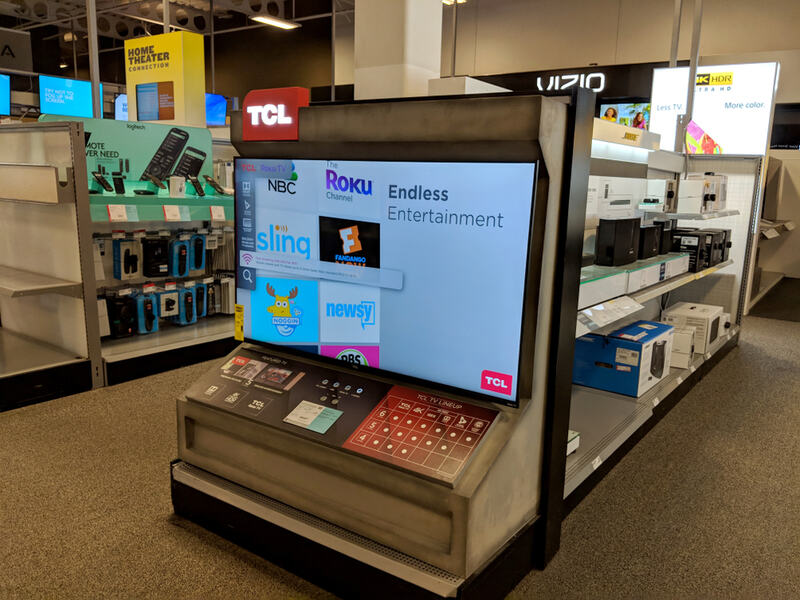 TCL has gained a large following due to its decent features and extremely low price points. While the build quality on these TVs is often quite lacking, the actual image and performance are quite good.
Sceptre
Many people will know this brand for their budget monitors, but they do make large format televisions as well. Given this, they are a perfectly viable option if you are hunting for a solid television on a shoestring budget.
Insignia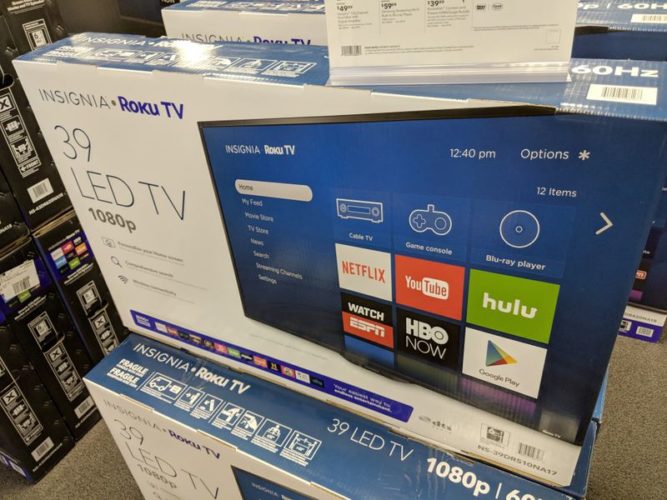 This last brand is one many people are quite familiar with thanks to it being sold in Best Buy. Insignia has been a name linked with budget televisions for years thanks to this, and are still around making decent televisions to this day.
Conclusion
When it comes to affordable televisions that give you the best performance possible, you will be hard-pressed to find a brand that does it better than Hisense. While competitors do exist (see above), Hisense is as good if not better than them all.
The budget TV market is extremely popular because people don't want to spend their entire life savings on a television but still expect quality. The final verdict is Hisense is going to give you a quality television for a budget-friendly price.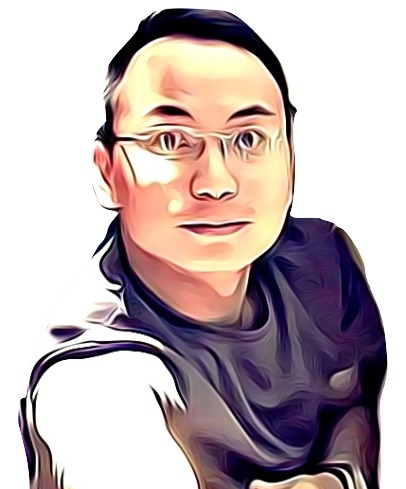 Vance is a dad, former software engineer, and tech lover. Knowing how a computer works becomes handy when he builds Pointer Clicker. His quest is to make tech more accessible for non-techie users. When not working with his team, you can find him caring for his son and gaming.