HDMI has grown to become the standard for connecting two audiovisual (AV) devices. In fact, you will find an HDMI port in almost every modern device with a display (and in some smartphones).
In comparison, Ethernet is the standard for communication protocols used to create local area networks.
However, some people get confused and analyze these two vastly different technologies in the same bracket.
So, is HDMI the same as Ethernet? Read on as we go through a more detailed comparison.
Let's start with HDMI.
What is HDMI?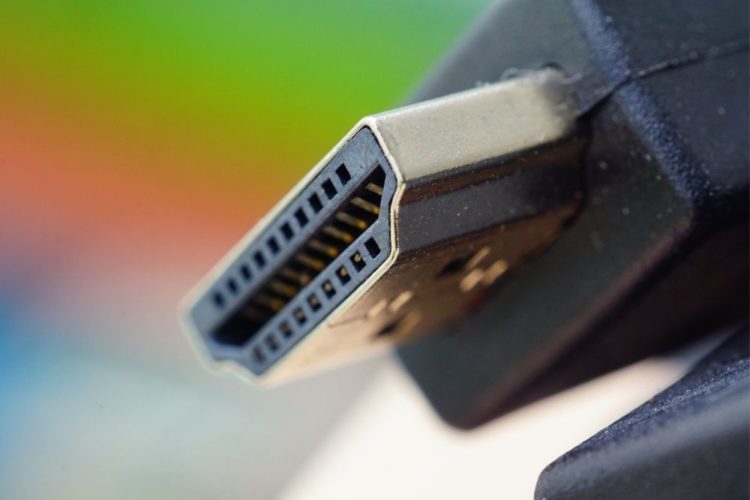 As we mentioned earlier, HDMI is used to transport signals between two AV devices.
In almost every home technology product (laptop, TV, projector, cameras, gaming consoles, and very few number of smartphones), you're going to find this connector.
HDMI supports almost every modern video format, even video resolutions of 8K at 120 frames per second.
HDMI will send anything in terms of audio, be it simple two-channel PCM stereo audio or uncompressed digital audio like DTS-HD Master Audio or Dolby TrueHD.
That said, with changing times and needs, the HDMI standard has evolved.
The most commonly used versions of HDMI are 1.4, HDMI 2.0, and the latest, HDMI 2.1. This version of HDMI can support resolutions of up to 4K at 120 frames per second, and 8K and 60 frames per second.
Plus, for state-of-the-art gaming features like QMS, VRR, and ALLM, HDMI 2.1 is mandatory.
This is also why one must also be aware of the HDMI version they have, since older versions have their limitations.
What is Ethernet?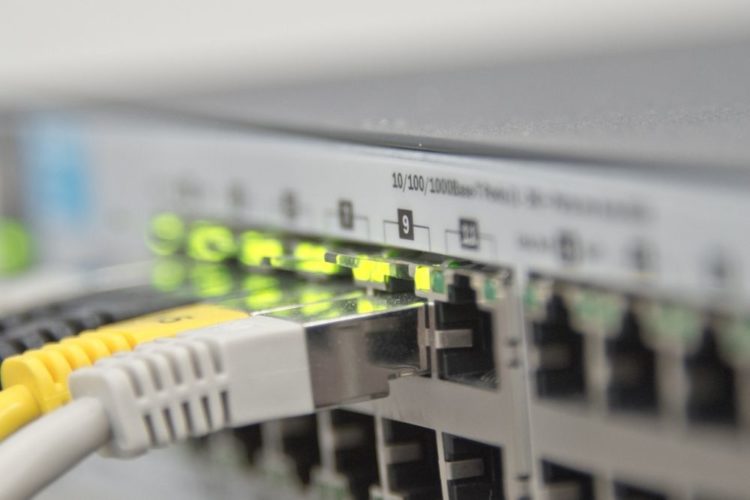 Ethernet is a type of network used to connect multiple computers or create a local area network (LAN) which can connect devices (such as scanners and printers) or multiple computers at once.
If you have a wired network, the same can be done with a fiber optic cable.
Ethernet is mainly used when one is trying to increase their communication speed or optimize their device network.
Is HDMI the Same as Ethernet?
Not really. HDMI is a standard used to transport digital media between two devices with a display. Ethernet, on the other hand, is a localized internet connection that gives you faster speeds than wireless modems.
In fact, they're poles apart.
Side by Side Comparisons: Breaking It Down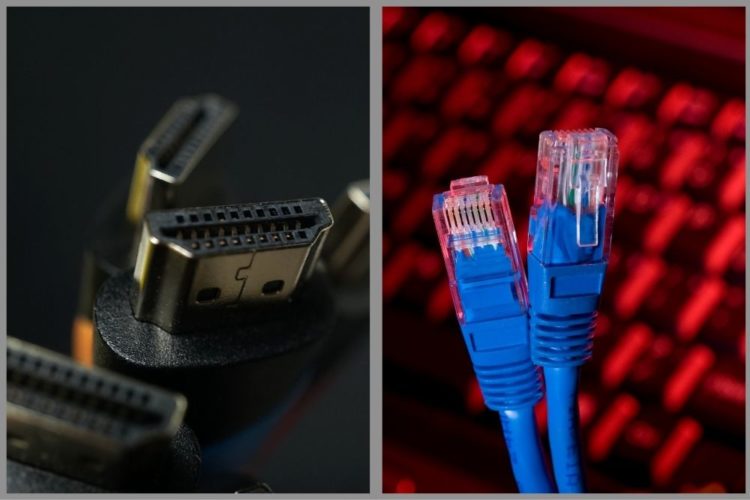 1. Use Cases
HDMI
The most popular use of an HDMI cable is to transfer source video content from your laptop to your TV.
In this particular case, your TV does not have to be "smart," it only needs to have an HDMI port. A TV can give a better visual appeal, especially in a living room setting.
Another way people often use an HDMI cable is to connect their laptop or their desktop computer to a secondary display.
While most people may be fine using just one monitor, people working in specific professions (like software developers and video editors) can see their productivity increase because of two monitors.
With the advent of online streaming services, streaming boxes have replaced traditional TV boxes.
Like internet speeds, online video content is growing, and people are now readily subscribing to streaming services such as Netflix, Amazon Prime, and Apple TV+. These services can be accessed via different streaming boxes like Apple TV or the Mi Box.
Every streaming box you can get will need an HDMI cable to connect to your TV.
Ethernet
Typically, an Ethernet cable provides an internet connection to different devices via a local network. Several devices (like your internet modem) have an Ethernet port.
The most common use of an Ethernet cable is to connect a modem or a Wi-Fi router to a telephone line or an internet entry port.
Ethernet cables can also be used to hard-wire different devices like computers, TVs, and other devices which need an internet connection to work.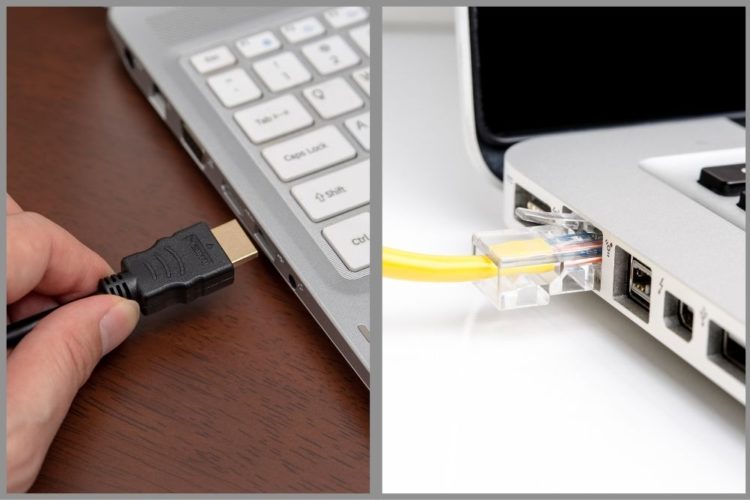 2. Types
HDMI
With time, the world has seen different versions of HDMI cables. Each version is an attempt to stay up to date with the latest advancements in audio-video content.
HDMI 1.0 was the first release of the HDMI standard. Its features are:
Support for up to 8 channels of uncompressed digital audio
Full resolution playback for Blu-ray audio and video
Data transfer speed of up to 4.9 GB per second
Then came HDMI 1.1.
It had all the features mentioned above, with the additional feature of supporting for DVD audio.
In the HDMI 1.2 cable, support for the One-bit Audio format was added. From then onwards, every variant of HDMI has been drastically different from its predecessor.
HDMI 1.3 has these features:
Bandwidth was increased to 10.2 GB per second
The Lip Sync feature was added
The color quality improved because support for Deep Color was added
Now, there was also a defined standard for two different HDMI cables: HDMI 1 and 2
HDMI 2.0 has these features:
Bandwidth support was increased to 18 GB per second
The cable could now support aspect ratios of 21:9
Support for 1536 kHz audio resolution was added
Support for 4K resolutions at 60 frames per second
People could also use devices like HDMI switchers to combine two different audio streams onto one screen
Then came the latest version of HDMI that we use today: HDMI 2.1:
Dynamic HDR was added
Variable refresh rates — you can watch 4K and 8K content at 60 or 120 frames per second.
A new and Enhanced Audio Arc Channel (eARC) was added
Some other features like Auto Low Latency Mode (ALLM), Quick Frame Transport (QFT), and Quick Media Switching (QMS) were also added
Ethernet
Ethernet can differ based on two different factors:
Type of network
Type of cables
Some different kinds of Ethernet networks are:
Fast Ethernet
Gigabit Ethernet
10-gigabit Ethernet
Switch Ethernet
The different kinds of Ethernet cables are:
10Base2
10Base5
10Base-T
10Base-TX
100Base-FX
1000Base-SX
1000Base-LX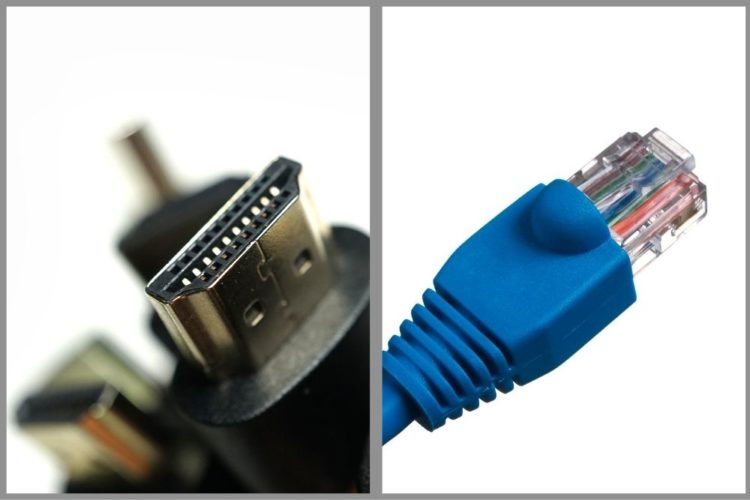 Conclusion
Even though HDMI and Ethernet often don't fall into similar usage scenarios, they both aim to improve digital connectivity within the continuously evolving technological landscape.
So, to sum it up: if you're trying to connect different devices scattered in your workplace to a single network, consider building an Ethernet network according to your requirements.
On the other hand, if you're trying to source 8K content from your laptop to your Smart TV, consider using an HDMI cable for the transfer.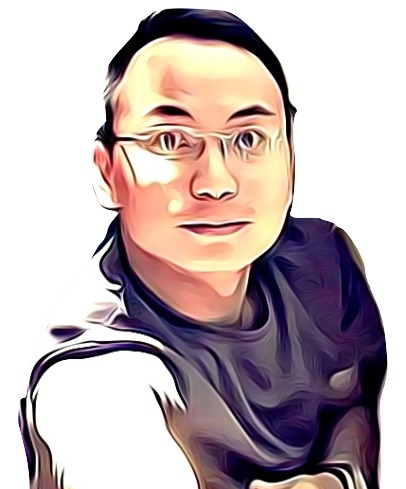 Vance is a dad, former software engineer, and tech lover. Knowing how a computer works becomes handy when he builds Pointer Clicker. His quest is to make tech more accessible for non-techie users. When not working with his team, you can find him caring for his son and gaming.