Painting is a joy. Creating art is like therapy. It allows you to free your thoughts. The same goes for painting your house—There's something about covering the old with the new.
But in many cases, you are left wondering what type of paint you should use. Although we are not getting into paint brands in this article, we'll talk about matte paint versus flat paint and what makes them different.
But if you want to know the quick answer, matte and flat paint are types of paint with little to no gloss. However, there's more to it. So, let's take a deeper look.
Breaking it Down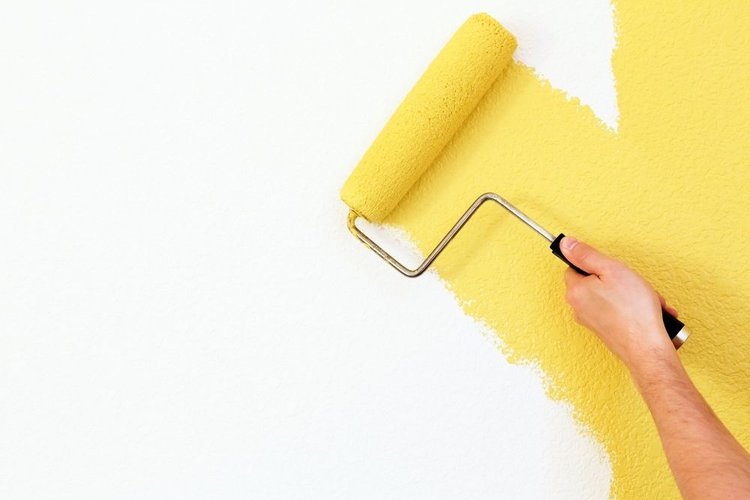 Before we continue our discussion about whether flat and matte paint is the same, let's break it down some more.
Let's see how to use them. Then, we'll discuss the significant differences between flat paint and matte paint, as well as which paint is flatter and which paint is ultimately better.
Next, we'll take into the safety of flat and matte paint. Ultimately we'll look into price differences and affordability.
However, we've created a simple chart you can follow just in case.
| | | |
| --- | --- | --- |
| | Flat Paint | Matte Paint |
| How to Use | Use in living rooms and other rooms that do not get dirty quickly. | Versatile paint that's good for most rooms in the house including bedrooms, kitchen and restrooms. |
| Differences | Flat paint has little to no gloss. | Matte paint has low to medium gloss. |
| Affordability | More affordable than most options. | Affordable but slightly higher than flat paint. |
| Safety | Chips easily which means not so safe for children's rooms. | |
How They Work
Flat and matte are low gloss paints. In other words, when dry, matte and flat paint leaves less shine than other types of paint. However, many people assume flat and matte paint is the same.
Although you might not see the subtle differences between matte and flat at times, we want to teach you more about these two paints because there is a difference.
So let's talk about flat and matte paint and see how different they really are and how they work.
What is Flat Paint?
Flat paint is paint that has almost no gloss when dry.
A flat finish doesn't bounce light as much as glossy paint does.
It is best used on interior walls and ceilings. Ultimately flat paint is better on walls that have texture. An overall flat finish is ideal for textured surfaces because it reflects less light.
What is Matte Paint?
Many people use the words "matte" and "flat" interchangeably. However, there is a difference between the two.
The main difference between flat and matte paint is that flat paint has little to no gloss when it's dry, but matte paint has low to medium gloss. Therefore matte is shinier than flat paint.
Although, depending on the brand itself, the glossiness of matte paint might differ. Some brands are closer to flat paint when it comes to percentages of gloss. Nevertheless, matte paint will always have a higher sheen.
Matte paint is also useful on interior walls and bedrooms. It works well for textured walls. However, the main advantage of using matte paint is that you can scrub marks and scratches because the "semigloss" acts as a protective layer on top of the paint.
Is matte paint better than flat?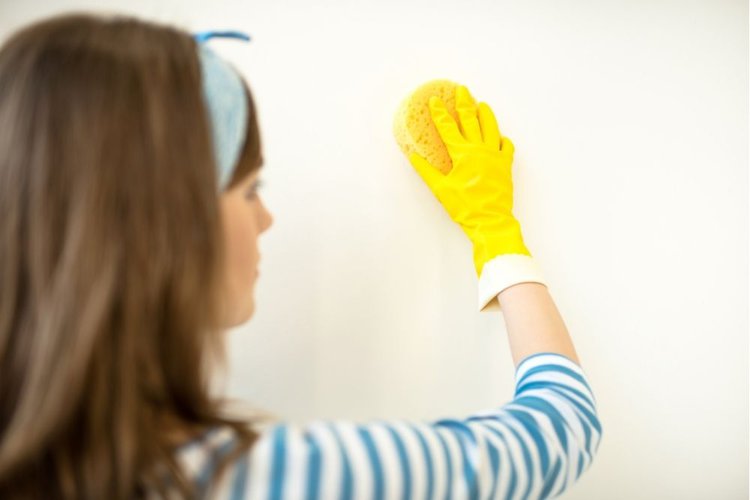 Matte and flat paint is nearly identical. Either paint is suitable for interior walls. Both keep imperfections hidden due to their low reflectivity. To top it off, each one has little to no gloss.
So, what makes one more superior to the other? Although matte paint has a higher gloss than flat paint, its cleanliness factor makes matte paint superior. In other words, cleaning walls painted with a matte finish is easier.
In this sense, matte paint is better than flat paint.
How to Use Flat and Matte Paint
Painting is simple. However, most people assume that one paint is suitable for every wall. In addition, some paints like matte and flat finishes have specific uses.
Universal uses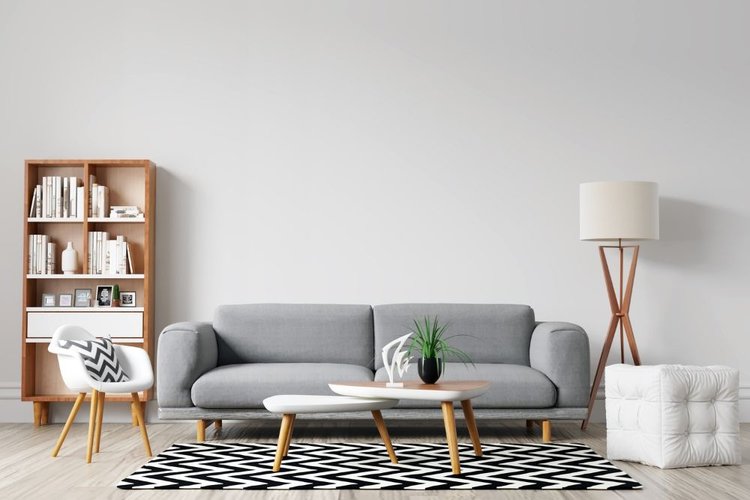 Matte paint is universal. In other words, you can use matte paint in the kitchen, bedrooms, and living rooms. It depends on your style and aesthetic.
Both matte and flat paint is great for disguising imperfections on the walls. Using matte or flat paint is excellent for popcorn ceilings or textured walls.
One thing we should mention is that flat and matte surfaces in general hold dirt easily.
Don't use in kids rooms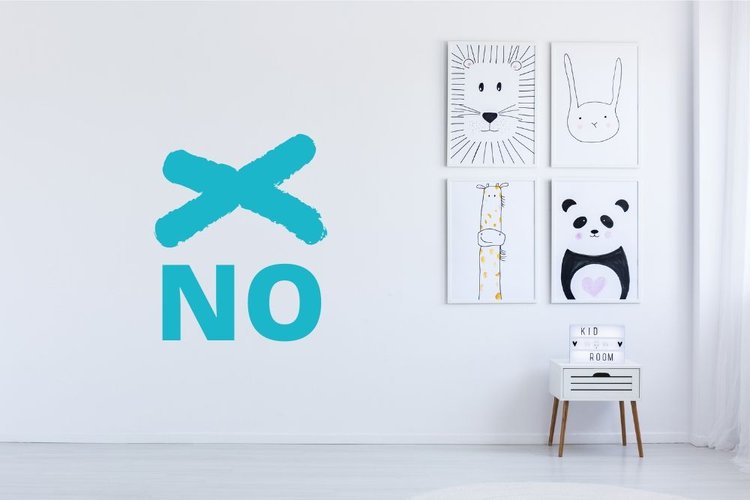 The low shine of both flat and matte paint makes it easy to retouch. And although we're not getting into brands in this article, we should mention that some brands like Behr, Benjamin Moore, and Sherwin Williams make flat and matte paints that are scrubbable.
The extreme flatness of flat paint makes it unsuitable for specific rooms in the house. Considering flat paint easily chips and scrubs away, painting a restroom or kitchen with flat paint is not a good idea.
Don't use flat paint on rooms like nurseries or dining rooms (or rooms where the walls get dirty.)
However, as a general rule, even scrubbable flats will chip easily and should not go inside bathrooms or children's rooms. Although we should mention that matte paint is safe because it doesn't chip easily like flat paint does.
Chalkboard flat paint
One of the few ways flat paint is more versatile than matte paint is its chalk versions.
In other words, the only type of paint that comes in chalkboard black is flat paint. This is fun because you can use chalkboard black flat paint and create a chalkboard anywhere in your house.
We know everyone loves chalkboards. And many families use shopping lists to remember what to purchase. Not only will adults love this feature, but kids love chalk. Now you can designate one wall of the house for your budding artist.
Safety Regarding Flat Paint
All of this talk about chalk and flaky paint begs the question, is flat paint safe?
Paint is generally safe. All paint is made without harsh chemicals that are bad for our health.
However, there is one thing we should bring up when using flat paints.
Although great for interior walls, adults shouldn't use flat paints in children's rooms because they can scrub off easily. Scrubbing chips the paint and causes flakes.
Flakes are easily digested. If a fragment is small enough, it is easily breathable. So even though safety standards for paint have gone up, rest assured that flat paint, in general, is safe, and we are not trying to cause a panic.
However, as a general rule of practice with all paints (not just matte or flat paint), the best paint for a nursery or children's room is paint with low to zero VOC (volatile organic compounds.) But, we can get into that in a different post.
Affordability
When it comes to affordability, flat paint is the least expensive . Although matte paint is also pretty affordable , prices might be a little higher.
However, we want to emphasize that prices vary depending on the brand, quantity, color, and even which store you purchase it from.
Sometimes, blacks and whites are inexpensive since they're standard colors. But if you're looking for something specific, let's say periwinkle, that might have a premium.
It also depends on where you buy it. You can purchase matte or flat paint from Home Depot. However, chances are you're going to find lower prices at a general hardware store than a name-brand store. So, if you want very inexpensive paint, try locating your local mom-and-pop hardware store.
If you're into a name brand, Dunn Edwards has the best, nonfading paints, including flat and matte. However, a name-brand store is always more expensive.
If price isn't an issue, you can opt for top-of-the-line designer paints. For example, Ralph Lauren has paint for your gorgeous walls. But, there are many designer paints to choose from as well.
As you can see, you can find matte and flat paint at almost all prices. So when it comes down to it, flat and matte paint is the same in terms of affordability.
A Few Final Words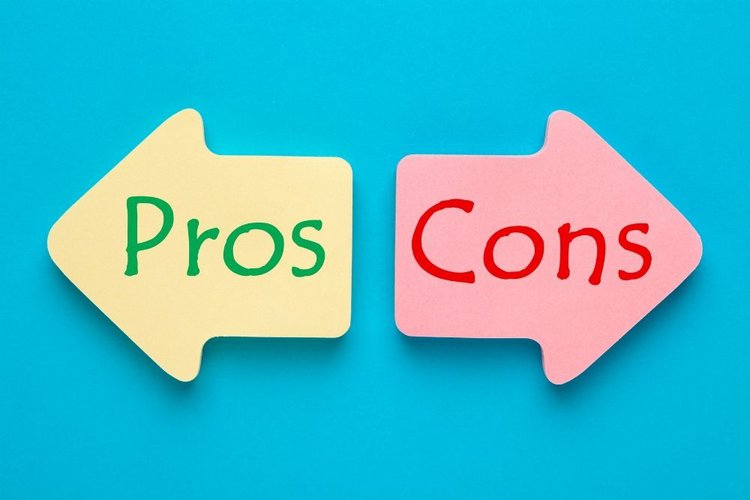 Pros

Cons

Flat Paint

Good for textured walls
Great for dark rooms
Inexpensive
Great for chalkboards

Gets dirty quickly
Does not clean easily
Chips often

Matte Paint

Great for most interior rooms of the house
Doesn't chip easily
Cleans easily
Great for textured walls

Not as inexpensive as flat paint
When it comes to flat and matte paints, most people easily confuse them. In fact, many people use the words "flat" and "matte" interchangeably. However, when it comes to wall paint, flat and matte paint is not the same.
Flat paint has far less sheer than matte paint does, even though they're both pretty sheer-less.
Matte paint has more versatility. You can use matte paint in more rooms. Its slight sheer creates an easy-to-scrub layer that makes it easy to clean. This makes matte paint better to use.
Matte paint is also safer than flat paint because it doesn't chip as easily.
However, when it comes to prices and affordability, it turns out that both are the same.
Although, the one advantage of flat paint is that it comes in chalkboard form, and that's pretty amazing.
So now that you know the difference between flat and matte paints let's start that project you've put off.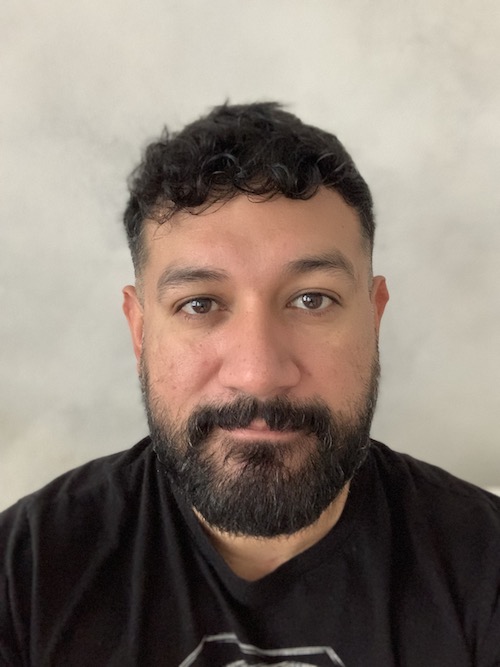 James Quintanilla is a technical copywriter. Although his experience allows him to write on many topics, he loves to focus on tech and travel. As a freelancer, James has worked on projects with Pointer Clicker, Lonely Planet, and the Travel Channel. When he's not writing or planning his next adventure, he's watching a scary movie.