We often see celebrities and influencers "flex" their envy-worthy home theaters online. Honestly, who wouldn't want to plop down on a beanbag and get the premium movie experience without leaving the house?
Thanks to home electronics companies, we can now enjoy those little luxuries without spending tens of thousands of dollars just to get the set-up.
To get the same experience, you will need a good smart TV, a projector, and a soundbar!
But what about all the wiring? You can't hide ALL of them behind the wall, especially if there are a lot. Plus, you want to have the experience of a home movie theater. That means that the audio quality matters here too!
That's where connectors like Optical , HDMI eARC / ARC come in.
These allow you to connect all your devices without taking too much space. They can give you the coveted surround-sound quality, plus they're pretty easy to work with.
So which connector is better? The Optical? Or is it the "new kids" on the block: HDMI eARC/ARC?
Let's chat!
Is HDMI eARC/ARC Better than Optical for Connecting with Your Soundbar?
So you have your soundbar in one hand and an Optical and HDMI eARC and ARC on the other. You know that optical has been around for years while HDMI eARC/ARC is new to the game.
Now you wonder if the "newbies" are better than the "OG" optical.
The short answer here is: Yes!
The longer answer here is: Yes, but sometimes there is not much difference when it comes to soundbars.
We understand the confusion. Don't worry, we'll elaborate!
Why Is There Not Much Difference Between HDMI eARC/ARC and Optical When it Comes to Some Soundbars?
HDMI ARC and HDMI eARC are worlds better than Optical when dealing with audio. But not all the time. You see, you also need to consider the audio channels that soundbars support.
Most soundbars in the market support less than 5.1 channels of audio. So, if you're debating if you should use the Optical connector you have or buy a new HDMI eARC/ARC cord, just keep using your Optical cord.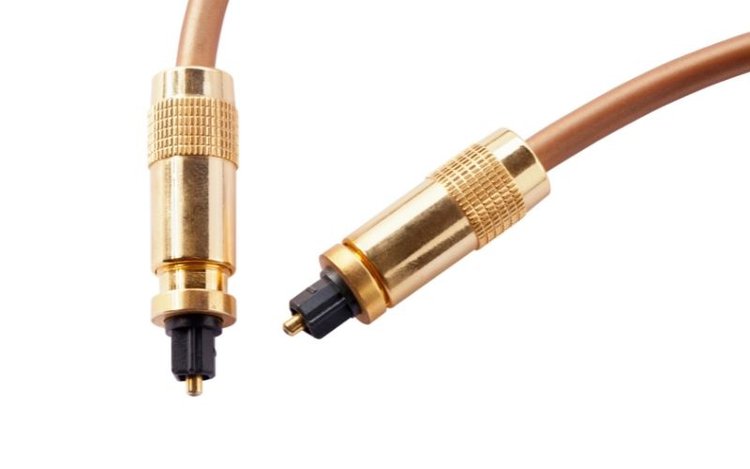 However, if you have a newer soundbar model that does not support Optical, go ahead and get the HDMI eARC/ARC.
But what if your soundbar is compatible with BOTH Optical and eARC/ARC?
If your soundbar indicates that it uses over 5.1 channels of audio – 7.1, for example – then opt for ARC or eARC!
Why is HDMI eARC/ARC Better than Optical for Some Soundbars?
Earlier, we mentioned that while eARC/ARC is better than Optical, there is not much difference in audio quality for certain soundbars.
But how and why is HDMI eARC/ARC better than Optical?
HDMI eARC and HDMI ARC are just "built different," as the Gen Zs say.
They can support any sound format, and using these connectors means you won't get compressed audio quality.
You can take full advantage of ALL your soundbar's features. There's also the ability to control your audio system's volume with a single remote.
No more straining to hear what characters are whispering about, no more grainy sounds during high-speed fight scenes. Just pure, unadulterated sounds of people getting beat up!
And remember your issue with the wiring? Well, HDMI eARC and ARC don't need a lot of cords to connect your TV to your soundbar.
You only need one or two HDMI eARC/ARC cords at most, and the only thing you have to worry about is whether or not your HDMI connectors are long enough to reach the other devices.
But that's easy to solve. Many HDMI eARC / ARC connectors for long-distance attachments are available on Amazon.
How Does HDMI eARC/ARC Upstage Optical When it Comes to Audio?
Before anything else, we have to mention that while HDMI eARC and HDMI ARC have similar purposes, they have minor differences.
Don't worry; there's not a lot of difference between them, so it's not going to be that confusing!
So, how exactly does HDMI eARC/ARC upstage Optical with audio quality?
The typical home audio system set-up will probably not be enough for audiophiles. You probably prefer to use a 7.1-channel surround sound system, and that's something Optical can't handle.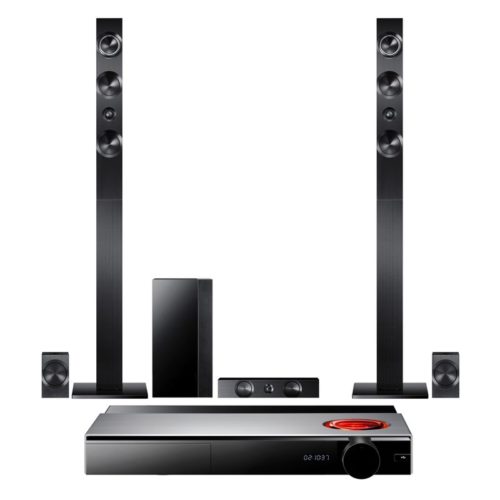 This job calls for HDMI eARC and HDMI ARC!
Both eARC and ARC can handle the demands of a 7.1-channel sound system. The only difference here is that HDMI eARC can take more – 37 Mbps more, to be exact.
With eARC, you will get an uncompressed 7.1 surround sound quality instead of ARC's 1 Mbps compressed quality.
When is Optical the Better Choice?
Okay, we've been hyping up eARC and ARC, but what about Optical? When is it the best choice?
Unfortunately, there are not many gaps that Optical can fill besides occasionally being the only connector an old soundbar is compatible with.
The truth is, most consumers opt for the newer units as these have a better option for accessories and other quality-of-life improving features—for example, 7.1-channel audio, Dolby Digital Plus, and the like.
But if you are using an older soundbar and you don't plan to buy newly released ones, then Optical can do the job!
We have to admit that some HDMI connectors can be pricey compared to Optical connectors. It also has a more stable connection compared to HDMI in general. It's less susceptible to EMS and audio delay.
Conclusion
Are HDMI eARC and HDMI ARC better than Optical? Yes. But does that mean that Optical is useless? Nope!
There is a reason Optical is still available in the market; people still find that Optical connectors are reliable in avoiding audio delays, and longer, and lesser EMIs.
Which one should you get?
Well, that will depend on what you want the connectors for. If you want the premium movie experience for your home theater or a major project that puts the audio quality at the forefront, go for the HDMI eARC/ARC.
If you just want a connector to connect your TV to an old soundbar you don't plan on replacing any time soon, then Optical is your best friend.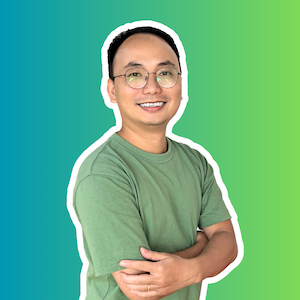 Vance is a dad, former software engineer, and tech lover. Knowing how a computer works becomes handy when he builds Pointer Clicker. His quest is to make tech more accessible for non-techie users. When not working with his team, you can find him caring for his son and gaming.