Technology moves at a rapid pace. And Apple never gets left behind. With all the new ports and integrations happening, we need to keep up. So, it leaves us wondering, does Apple TV have HDMI eARC?
eArc is the latest update to ARC, Audio Return Channel. ARC is integrated into our HDMI ports to enable larger amounts of data through your HDMI, so you get a fantastic sound out of your movies.
However, with this new eArc upgrade, do we know if we have it on our already purchased Apple TV?
To get right to the chase, eArc is a standard component of Apple TV, but only the second generation model.
If that's the case, which HDMI input should I use? What if I'm connecting a soundbar? How do I do it?
No need to fret. Today we're going to go over all of these scenarios and more.
Does Apple TV Box Have an HDMI eARC Port?
As it turns out, Apple TV does have an HDMI eARC. The caveat here is that only the second generation has the HDMI eARC.
The first-generation Apple TV 4K has an HDMI 2.0a which does not have eARC integration.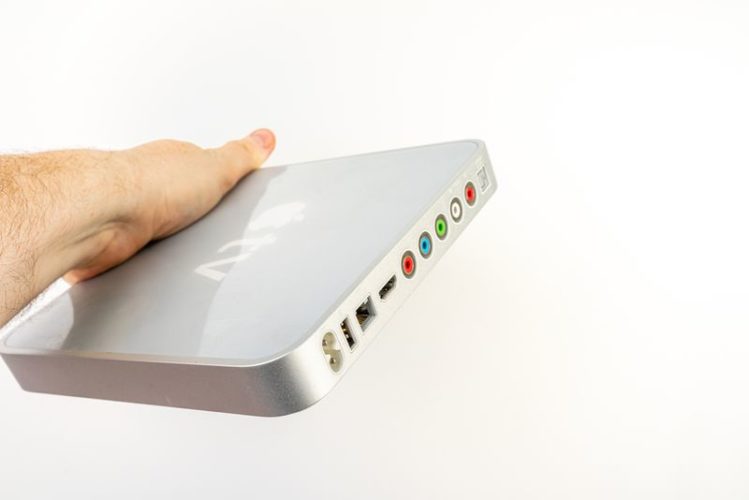 Therefore if you have an Apple TV 4K second generation, you likely have an HDMI port with eARC.
What HDMI Input Should I Use for My Apple TV?
Sometimes things are not as easy as plugging something into a port. Although we wish it were, it can get a little complicated. Next, we want to talk about which HDMI input you need to use for your Apple TV.
Although Apple TVs work if you connect them to your TV using any HDMI port, if it doesn't seem to work, it means there's something else we need to understand. And that's the input.
Input is more than an HDMI port. It's not just a cable that goes into a socket. And although it also means all of the above, to choose the correct HDMI input for our Apple TV, we have to designate one.
Therefore the correct input for your Apple TV is the one you choose via the Apple menu or the menu on your specific TV.
To give you an example, let's say you have a smart TV with three HDMI input ports, and you choose to plug your Apple TV using the HDMI cable into HDMI port number two.
You now need to head into your TV's menu and cycle through your port options and ensure you've selected HDMI port number two for things to run smoothly.
There is one more scenario we should mention.
If you need an HDMI port with ARC or eArc, the HDMI input you should use is the port that is labeled correctly. In other words, look for the HDMI port labeled HDMI ARC or HDMI eArc.
Once you've inserted the HDMI cable into the correct HDMI port, navigate to your input settings and make sure you've selected that input so your TV knows how to continue.
How To Connect My Apple TV to My Soundbar?
Now you know which HDMI port has eArc on your Apple TV, and you've purchased a fantastic soundbar. Therefore, understanding how to connect your Apple TV to your soundbar is crucial.
In this section, we'll tackle how to set up your soundbar using your HDMI cables and other necessary wires. Then we'll look at connecting your Bluetooth soundbar.
STEP 1: Connect Your Apple TV to Your Electrical Socket
It might seem like a no-brainer, but the first thing we'll do is plug your power cord into your Apple TV.
Next, we can plug our power cord into the socket to power up our device.
Hint: The power port is the one that looks like two conjoining half-circles.
STEP 2: Connect your Apple TV and Your Soundbar Using HDMI Cable
Now we'll take our HDMI cable and plug it into our Apple TV. Once your Apple TV is connected, you can use the other side of the cable to connect it to your soundbar. Ensure that you're plugging into an HDMI eArc port.
Apple does not provide you with an HDMI cable. Therefore, you'll have to buy one if you don't have one. If that's the case, make sure you purchase one that allows 4K or 60Hz.
Hint: Make sure you purchase an HDMI 2.0 with Ethernet or an HDMI 2.1 .
STEP 3: Connect Your TV to Your Soundbar
Now we'll connect our TV to your sound system. If you have an older TV, the connections might be slightly different. Nevertheless, you'll usually use an HDMI cable for this step as well.
STEP 4: Change the Output Settings on Your TV
Everything is now plugged in. Next, we'll navigate our TVs menu to ensure our settings are correctly set to work with our soundbar.
First, press the Power button on your TV to turn it on.
Next, make sure Apple TV is working as it should. You'll know it is because you'll see it on your TV screen.
Grab the Apple TV remote and press Menu.
Navigate to the Settings tab.
Now, head to the Audio and Video settings Menu.
From this menu, you'll need to scroll down until you see Format (or Audio Format.)
Choose Change Format.
Finally, select Dolby Digital 5.1 (or Dolby Atmos)
And now you've connected your soundbar to your Apple TV properly and enabled the best sound quality.
If you prefer a video, here is one that's clear and concise.
How to Connect Apple TV to a Soundbar
Conclusion
As you can see, Apple TV does have eArc but only the second generation. Nevertheless, we hope you learned more about your HDMI ports, which HDMI input you should use, how to select it, and how to connect your soundbar to your Apple TV.
Is there anything else you'd like to learn? Let us know in the comments.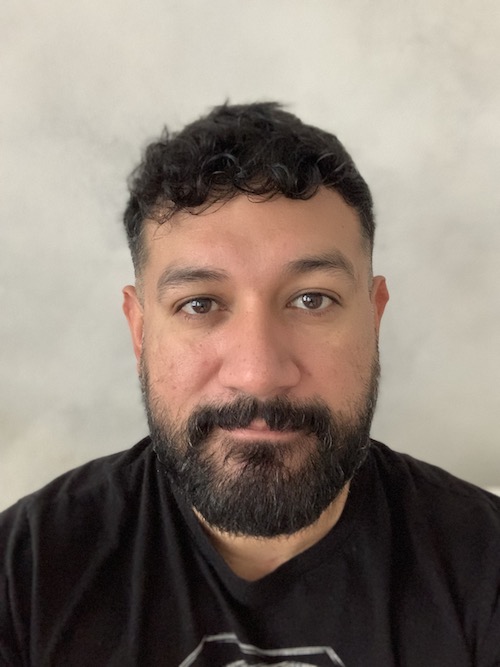 James Quintanilla is a technical copywriter. Although his experience allows him to write on many topics, he loves to focus on tech and travel. As a freelancer, James has worked on projects with Pointer Clicker, Lonely Planet, and the Travel Channel. When he's not writing or planning his next adventure, he's watching a scary movie.