HDR (high dynamic range) and 4K are two different things. Some believe the two are interchangeable or technologies that go hand in hand, which is incorrect.
Both technologies help improve picture quality, but they do so in entirely different ways. They aren't competing standards, or you won't have to pick one over the other. On premium TVs, they usually coexist or are packaged together.
The question, however, is, "Do the two display technologies complement each other too well?". In other words, "Will 4K lose its sheen without HDR or vice-versa?".
Keep reading to learn how interdependent the two are and much more.
4K and HDR: A Brief Overview
Also referred to as "Ultra HD" or "UHD", the term "4K" denotes a particular screen resolution. The pixel arrangement in a 4K display could be 3,840 x 2,160 pixels (televisions) or 4,096 x 2,160 pixels (movie projectors and cinema). 4K has four times more pixels than a 1080p screen.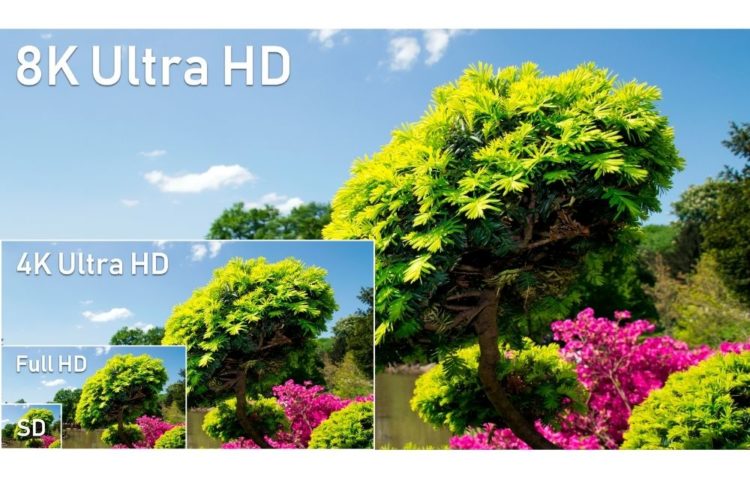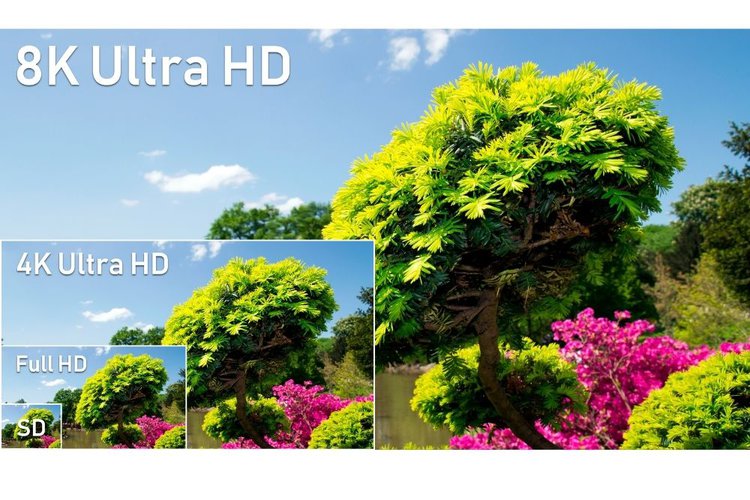 4K, like every other screen resolution, is a constant number that doesn't change according to screen size. However, based on the screen's size, the pixels per inch count could vary, resulting in slightly sharper or less sharp visuals.
What is HDR?
HDR signifies the color range or contrast between the darkest and lightest tones. Besides, it also boosts the appearance and lighting of the colors displayed.
The increased vibrancy in colors is not at the expense of inaccurate or non-realistic colors. The vivid imagery renders visuals in games more life-like, too.
For a screen to be "HDR-capable", it must meet specific contrast, color, and brightness standards. 10-bit color depth, for instance, is a standard requirement.
4K is not an essential screen technology for HDR to do its job because 4K has zero implications on colors or brightness.
Since HDR has no link to resolution, HD TVs with HDR exist, such as the LG LM5700PUA 43-inch Full HD HDR TV and the No products found..
But a 4K TV with HDR is the more standard pairing, or HDR's abilities merged with a 4K display make a powerful combo. As a result, 4K and HDR are often discussed in the same vein.
Key HDR Specifications
To list a display as "HDR-certified" is the easy part. Implementing HDR well is the real challenge. There are different aspects to getting HDR right. Some are within your control, and some you can't do much about.
Your job or the aspect you have direct control over is picking a display that's best suited for HDR. It must score highly on three factors: total peak brightness, broad color gamut support, and strong local dimming traits.
Brightness Levels
Peak brightness ascertains your display's overall contrast ratio or ability to highlight an image's bright areas with a strength that SDR (standard dynamic range) cannot.
There's no set or certain brightness levels a display must achieve to qualify as HDR-capable. Panels with 400 nits maximum brightness and 1000 nits peak luminosity can be advertised as HDR-compatible.
A brightness of 400 nits is the bare minimum for a panel to qualify as HDR-friendly. A 1,000 nits of illumination is at the other end of the spectrum. Generally, 600 nits or more is recommended or considered above par for solid HDR performance.
TVs that hit 800 nits of brightness or beyond provide the best HDR performance. Moreover, with increasing brightness levels, local dimming performance gets better, and the color gamut widens too.
Local Dimming
Local dimming and its implementation significantly impact a display's capability to keep dark regions appropriately dim while a source of bright light is being displayed. The outcome is high contrast levels or a picture that is not washed out.
Global dimming is the basic backlight dimming kind. Full-array local dimming (FALD) is the most efficient or best form of backlight dimming tech found on the more high-end or premium displays. Edge-lit dimming falls in between the two.
Color Gamut
The color gamut of a display indicates the color range it can produce.
The range usually comprises every color shade humans can see. For instance, with its sRGB color space, SDR encompasses roughly one-third of the colors the human eye can perceive.
The DCI-P3 color space covers approximately 50% of the visible light spectrum. Hollywood uses DCI-P3. Displays supporting DCI-P3 portray movies precisely the way the makers intended.
HDR employs Rec. 2020, or BT. 2020. The color range is standard for Ultra HD televisions and projectors. It covers 75% of the colors visible to humans. That's a 40% leap from DCI-P3.
A wide color gamut ensures the display produces more hues than an SDR panel, essential for accurate color reproduction.
DisplayHDR: What Does It Mean?
There is no dearth of TVs or monitors supporting HDR. But not every product that's HDR-labelled means it's good to go or the real deal.
An HDR logo or branding doesn't mean much, since it doesn't assure the display has been through a completely transparent testing method.
DisplayHDR changes that by providing meaningful performance information to buyers. It denotes the TV or monitor has been tested for various aspects of HDR, including color gamut, luminance, and bit depth.
The specification assures HDR content would appear vivid and realistic, with accurate contrast and color reproduction.
The testing process entails complete-screen long-duration tests, entire-screen flash tests, color tests, etc., using exact color primary information from EDID (Extended Display Identification Data).
The various tests help ascertain how Microsoft Windows would portray the visuals. The DisplayHDR CTS v1.1 spec also tests HDR dimming's ability to function dynamically or behave properly when the luminance levels of a video signal fluctuate during normal usage.
Therefore, when shopping, look for the DisplayHDR certification. If it says HDR, the display can accept HDR signals but won't do anything.
The following are monitors with various DisplayHDR certifications for your shopping consideration:
Kindly note, "400" in "DisplayHDR 400" denotes peak brightness in nits. The greater the number, the potentially brighter the display.
The peak luminance and image processing capabilities, for instance, would significantly vary between a DisplayHDR 400 and DisplayHDR 1000 panel, too.
For general users, DisplayHDR 400 should be good enough. Gamers would require at least DisplayHDR 600. For video editors and other creative professionals, DisplayHDR 1000 will be ideal.
DisplayHDR 1000 comes with FALD, which splits the display into several hundred zones that could be independently modified for brightness, churning out more contrast-accurate visuals.
Look for the Right Alphanumeric Text
If a monitor supports HDR but doesn't carry a DisplayHDR specification or employs terms such as "HDR-600" and not "DisplayHDR 600", it means the monitor doesn't meet DisplayHDR certification requirements.
Also, DisplayHDR 1000 is the maximum performance specification VESA accords to monitors. If a product claims to have a specification that doesn't exist or is not supported by the association, such as DisplayHDR 2000, grow suspicious.
HDR's Hardware Requirements
HDR must be compatible with your monitor, display cable, graphics card, and content.
Contrary to general perception, HDR doesn't need a powerful graphics card. What it requires is a DisplayPort 1.4 or HDMI 2.0 port. Both standards can do more than 18 Gbps resolution, 10-bit color, and 4K resolution, essential for HDR.
Other connectivity options include DisplayPort Alt mode or Thunderbolt 4 or 3 with a USB-C port.
Nvidia GTX 950 and later GPUs support HDR as far as video cards go. AMD cards released after the R9 380 would work as well. Integrated Intel graphics that came with 7th-gen and later CPUs support HDR.
Talking about displays, even 8-bit panels get advertised as HDR-ready, which is false marketing. The ideal HDR television would or must have a 12-bit or a 10-bit panel.
An 8-bit panel is technically not HDR, and its HDR performance will be bad.
Long story short, a TV or monitor claiming HDR may not necessarily be so. You may have to learn more about the product before arriving at a conclusion.
OLED or LCD: What's Best for HDR?
For HDR, the panel must be IPS or VA (vertical alignment). TN (twisted nematic) panels don't support HDR, as they are incapable of the color strength/depth and the contrast performance required for HDR.
OLED displays usually have considerably reduced peak brightness levels than LCD due to the absence of an assigned light source. Organic diodes produce their light when a current passes via the diode array. The light output, as a result, is inferior.
Therefore, the peak brightness levels for an OLED HDR display could be set low. An OLED panel's peak brightness of 870 nits is considered impressive.
The overall HDR performance, as a result, could be marginally inferior with OLED compared to a panel that can get a lot brighter.
An overly bright display is also not best since it could lead to posterization, or the color transitions or the gradient effects won't be smooth.
OLED's major draws are features such as viewing angles, lighting per pixel, response time, etc.
In HDR rendering, it does trail an IPS LCD in the brightness aspect. But that's a minor compromise you have to make if you want to experience the other strong points of OLED.
Does 4K Look Good Without HDR?
4K looks good on its own, but HDR does add a bit more sparkle. If you're coming from a 4K without HDR screen, you're bound to notice the difference well-implemented HDR brings to the visuals.
When HDR is combined with 4K, you will notice more details and colors as deeper shadows and brighter highlights than SDR displays.
Kindly note, for HDR to do its thing, it requires a well-calibrated display and HDR-supporting content. How color-accurate or saturated the images appear would depend on the particular implementation.
If the display is bad or not correctly calibrated for HDR or the content doesn't support HDR, then not just 4K, but even SDR would look better than HDR.
Is 4K Worth It Without HDR?
If the display is capable, and you're paying a premium price for the television, then a 4K display without HDR is not a good deal, especially considering the difference well-implemented HDR can make to the visuals.
But if no HDR means a significant reduction in the TV or monitor's price and your shopping budget is relatively tight, 4K with no HDR would not hurt you too bad, since 4K is usually more of a defined feature than HDR.
Moreover, if your TV or monitor supports Dolby Vision, a competing standard, then you don't need HDR. If your device uses HDR10+ (which is Samsung's improvement over HDR), your 4K display would not need the open, free HDR standard, or the 4K experience would still be worth it.
Should I Use HDR on My 4K Monitor?
If you like visuals to pop on your 4K monitor or look more contrasty, HDR is your friend. But, as mentioned earlier, the display must exhibit HDR content in the right light.
HDR doesn't use up as much GPU power as perhaps 4K does. If you need a smoother gaming performance and are okay with 2K or even Full HD resolution, contemplate downgrading the resolution more than turning on or off HDR in the display settings.
How Important Is HDR in a 4K TV/Monitor?
Most high-end and upper mid-range TVs and monitors come with HDR. HDR has become so synonymous with a 4K panel, a 4K TV, or a monitor without the image-boosting technology would look like it's missing out on a critical feature.
A gaming monitor with only sRGB support and an 8-bit panel makes little sense currently and provides no future-proofing. Opting for a 10-bit panel with DCI-P3 offers the assurance you need when more color-rich games become the standard.
To expound on the significance of HDR in your 4K TV or monitor, it ultimately comes down to the availability of HDR content. If you consume a lot of 4K HDR content, a DisplayHDR-certified 4K TV or monitor becomes crucial.
FAQs
1. Is 4K gaming worth it without HDR?
If you've been gaming on Full HD monitors, 4K gaming is a significant jump and worth it by itself. However, HDR makes visuals more life-like or could render the visuals in a game more realistic.
4K gaming without HDR is doable, and you would not miss HDR, particularly if you've never directly experienced the image-boosting technology before. But if you've had a taste of HDR, 4K gaming without HDR would feel like a conspicuous miss.
The hardware used could also impact the 4K gaming with HDR experience. Anecdotal reports suggest that HDR on gaming consoles is a much better experience than HDR gaming on PCs.
TVs boast of full-array local dimming technology required to drive improved contrast levels for dynamic range, absent on monitors. Also, monitors usually have low contrast ratios than televisions.
2. How do different games handle HDR?
Certain games and supported software would require HDR to be turned on to function, while a few others could break if HDR is turned on.
Quite a few also turn on HDR automatically upon detection, while most require turning on the feature manually in the settings. It's not clear how specific games or gaming software react to HDR. You may have to try them out individually to determine what setting works best.
Some games that perform admirably with HDR include Battlefield V, Destiny 2, Call of Duty: Modern Warfare, Hitman 3, Resident Evil 2, Tetris Effect, Metro Exodus, etc.
Conclusion
HDR with 4K can significantly boost the viewing or gaming experience. But not all HDR is the same (as stated multiple times above), and there are hardware specifications/requirements that you must check off to get the authentic taste of HDR.
Hopefully, you not only learned how HDR works when properly implemented, but also learned how to choose the right 4K TV or monitor that's worthy of your HDR investment.
Just remember, HDR is not the end-all, be-all. You must still look for other equally crucial aspects such as input lag, refresh rate, port selection, etc. when shopping for a 4K monitor or TV.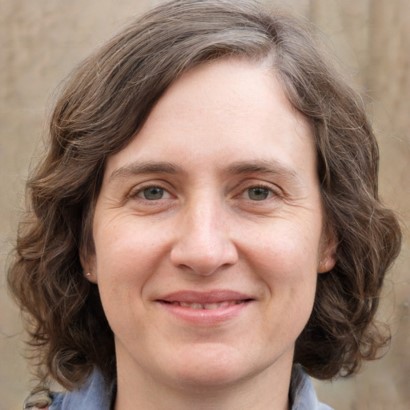 Catherine Tramell has been covering technology as a freelance writer for over a decade. She has been writing for Pointer Clicker for over a year, further expanding her expertise as a tech columnist. Catherine likes spending time with her family and friends and her pastimes are reading books and news articles.