When using an NEC Projector you will find out that you have to reset the project lamp at one point or the other. The reality is that this is a process that you cannot miss especially when you use a projector for a long time.
When the time comes, it is difficult for many people to understand how to reset their NEC projector lamps. The most challenging part comes when you do not have a remote control.
Yes, it is possible to lose your projector lamp which will leave you stranded not knowing how to go about it.
In this article, you will find information on how you can easily reset your NEC projector lamp without using a remote control.
Procedure
Step 1:
Locate the menu button on your projector. This will be in your projector cabinet.
Once you do this, a menu will appear
Step 2:
Use the Select button that you will find on your project to scroll down the menu. Locate Default on the menu and press Enter.
Once you do this, a submenu will be displayed.
Step 3:
On the displayed submenu, scroll down to Clear Lamp Hours/hour meter. Then press the Enter button.
Once you do this, your lamp hours' usage counter will be reset.
Once you reset the lamp timer hours, the NEC Projector's Lamp indicator will also turn off.
Why do you need to reset your NEC Projector Lamp Timer?
For NEC Projector, the problem you will get is that you have to reset your projector lamp timer when the hours are almost exceeding the set hours.
Basically, the NEC manufacturer has created its projectors with a set number of hours of display. This means that the lamp has a lifetime which is in terms of hours.
You will find a projector such as NEC VT676 to have lamp hours of 2100 hours and around 3100 hours when used in Eco mode.
These hours are tracked automatically by the projector hour counter or timer. The timer is also designed to alert you by sending messages towards the end of hours/life and trigger a lamp indicator as well.
Additionally, NEC projectors are designed to automatically turn off once the lamp hours are exceeded.
Why does the NEC manufacturer create this issue?
NEC manufacturers create this issue first to ensure that their customers or projectors users know when their projector lamps are nearing their life end. This is why an NEC projector will alert you when the hours are almost over.
The second reason is to make sure that you can replace your lamp at the right time for a better experience. Since the lamp ages, replacing gives you a better experience through a new and better lamp.
When you change your lamp you need to reset the lamp timer as well. This is because the lamp timer will have automatically recorded hours from your old lamp.
Projector won't turn on once hours are exceeded
For NEC projectors, you will get a warning message toward the end of the lamp life. In case you do not respond early, and the hours' end, the projector will not turn on.
In such cases, the only way you can reset it is by using a remote control. This will mean that unless you have a remote control, then you cannot reset the lamp timer.
However, you can prevent this by ensuring you respond to lamp hours' limit warning at the right time.
What to do when your NEC Projector picture is dim?
In some cases, the problem of having a dim picture may hit you.It is a problem that is mostly experienced when you replace your bulb and not your entire housing.
For such a situation, the first thing you need to check is whether the bulb is installed correctly. Installing the bulb alone is economical but such a problem may come if it is not installed properly.
If the new bulb is not placed exactly like the previous bulb and in the same location, you will experience a dim picture. You can remove the bulb and reinstall it carefully and properly to handle the problem.
What is NEC?
NEC is a multinational electronics and information technology company in Japan. The company has been in existence since 1983 and they are reputable in making high-quality electronics.
NEC manufacturers are well-known to deal with electronics in several areas including finance, transportation, agriculture, home appliances, and many others.
NEC makes several I.T related infrastructures including Computers, Software, Embedded Systems, Data Storage and so much more.
Latest NEC 4K Projectors
NEC is a reputable company and they have some of the best products you will find in the market. Their latest products in the Projector category are 4K projectors.
Such Projectors include the following. Just to mention a few.
1. PH3501QL
It comes with a brightness of 35000 [lm]
4K resolution and weighs 169kg
2. PX1005QL-B
It is a projector with 10000 [lm] brightness
4K resolution
Weighs 31.2kg
3. PH2601QL
It has a brightness of 26000 [lm]
4K resolution
Weighs 169kg
Conclusion
Owning a projector means that you have to maintain or service it at one point or the other. For the NEC projector, you have to do the same.
Changing the lamp is one of the things you will do and when that time comes resetting the lamp timer is a must. In some cases, you might have lost your projector remote control but this article gives you the right and working tips.
Remember, as discussed above, you can make sure that you do not struggle to reset your lamp timer in case you do not have a remote.
All you have to do is make sure that you respond to the message warning given by the lamp timer once the bulb nears its limited hours.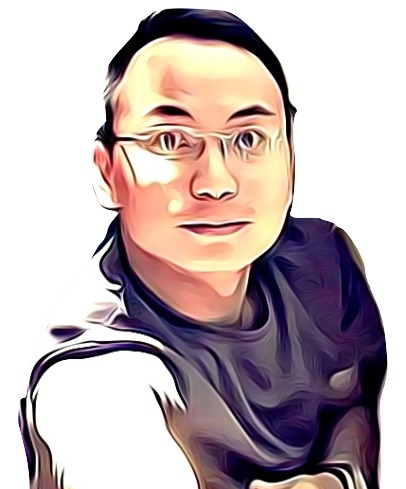 Vance is a dad, former software engineer, and tech lover. Knowing how a computer works becomes handy when he builds Pointer Clicker. His quest is to make tech more accessible for non-techie users. When not working with his team, you can find him caring for his son and gaming.