A laser pointer is a pretty convenient illustration tool during presentations. It minimizes the number of visual queues you need to include in your presentation. It also helps draw your audience's attention to important points in the slide, making the presentation fun and interactive.
If you cannot use the regular laser pointer for one reason or another, you can consider using the simulated laser pointer by Powerpoint laser. It's pretty easy to use, it's free, and it is equally powerful.
You can use the Powerpoint laser pointer during your live presentations or recorded presentations.
In this post, you will learn how to record a presentation with laser pointer movements in Powerpoint. We will explore both the Mac and Windows operating systems.
Does PowerPoint have a laser pointer?
Yes. The laser pointer feature is one of the built-in Microsoft PowerPoint features. It works just as a physical laser pointer works.
The built-in laser pointer is found in PowerPoint version 2010 and above and enables presenters to point or highlight text and images in the presentation.
The laser pointer comes in three different colors. Depending on your preference, you have the option of red, green, and blue.
To turn on the laser pointer, press and hold the Ctrl key continuously. Click and drag the left button on the mouse to the exact point you want to highlight or point to your audience.
Here's a good video tutorial showing you how to turn on a laser pointer.
How to use Laser Pointer Highlighter and pen during live PowerPoint presentation
This will give you a laser pointer with a red default color. However, you have the option to turn it to green or blue.
You can also show or hide your laser pointer. This can be done via the context menu or by using keyboard shortcuts. To display the laser pointer, press Ctrl + L. Alternatively, press ESC to hide it.
Once your Powerpoint laser pointer is on, you can proceed to record your presentation by following the steps in the next chapter.
How to record laser pointer in PowerPoint for Mac
As one way to enhance your slide show, PowerPoint allows you to record the movements of your laser pointer.
Here's how you can record laser pointer movements in Mac:
Go to the group Set Up. Find the tab Slide Show and select the option Record Slide Show.
Select the checkbox Narrations and laser pointer.
Depending on where you want to start your recording, you may press Start Recording from Current Slide or Start Recording from Beginning.
Press Start Recording
You can pause the recording or resume recording at any time by pressing Pause in the box or Resume recording.
Once you have finished your recording, right-press your PowerPoint slide and click the End Show command.
Your recording is automatically saved and will appear in the Slide Sorter tab. The timings of your recordings in every PowerPoint slide presentation are also captured.
To view recordings of your pointer movements, go to the group Start Slide Show. Find the Slide Sorter tab and choose one of the two options available; From Beginning or From Current Slide.
How to record laser pointer in PowerPoint for Windows
Record cursor navigation in Ms PowerPoint
To record the movements of your laser pointer in Windows, follow these steps:
Open your presentation and select Slide show. You can choose to start the Slide show from the beginning or start from the current slide. Click on the point you want to start from.
Locate the dialog box that says Record Slide Show, select Narrations, Pointer Options, and then choose laser pointer.
Click on the recording bar—Press Start Recording to record your narrations. If you wish to pause, just press Pause in the Recording box and press Resume Recording when you want to continue.
To highlight or focus your audience's attention on certain points in your presentation, turn on the laser point as explained earlier on. Release the Ctrl key and click on the left button on the mouse to jump to the next slide.
To finish your recording, press the right side of the slide and click End Show.
To view your recorded presentation, go to view Slide Sorter. Here you will find all the recorded Powerpoint presentations. You can also check the recorded movements of your laser pointer by playing the presentation.
You can repeat the above steps several times until you are satisfied with the pointer movements in the slides.
The best thing about Powerpoint is that you can add things like narrations, ink gestures, animations, and timing to enhance your presentations.
If you have a good speaker and microphone, you can record narrations to go along with the slides. You can then save your presentation, and it will be just like any other video recording.
You can also choose what color of laser pointer you would like to present with. The available colors are blue, green, and red.
Blue seems to be the most preferred for recorded presentation because of its contrast against the screen.
Tips for recording Powerpoint presentations
PowerPoint: Rehearsing and Recording Your Presentation
Here are a few tips that will make your presentations flawless and also make the recording less arduous:
When making transitions, always include a very short buffer of silence immediately at the beginning of each slide and at the end of the slide. This ensures that you don't cut off any narration when moving to the next or start the narration too early into the next slide.
It's best to use the PC version of Powerpoint when recording your presentations rather than the web version. Some features in the web version may not be available to your audience who are using the desktop version, and since most users use the PC version, it only makes sense to use the PC version to record.
Use the preview feature to ensure that everything is captured and recorded as it should be. It's best practice to keep previewing and playing back the recording every short while. This way, you won't have to re-record the entire presentation in case of a mess but only the specific slide.
For a more professional presentation, invest in an external webcam and external speakers. The inbuilt speakers and cameras won't give you the best image and audio quality.
Benefits of using the Powerpoint laser pointer
Here are some of the benefits that a laser pointer in Powerpoint comes with that you won't enjoy with a physical laser pointer:
You can record your laser movements along with your narrations, animation, and ink gestures to create high-impact engaging content.
It is a default feature by Microsoft; therefore, you don't have to pay for it. If you have PowerPoint 2010 or above, it is guaranteed that you will have access to it.
Since it is a feature within Powerpoint, there are no chances of you misplacing it, as is the case with a laser pointer pen.
Conclusion
So that's how you record a laser pointer in a PowerPoint presentation. Most presenters don't know that you can use a Powerpoint laser pointer for presentation, so this will make your presentations stand out.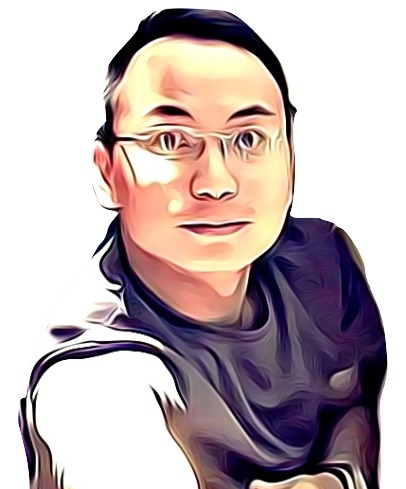 Vance is a dad, former software engineer, and tech lover. Knowing how a computer works becomes handy when he builds Pointer Clicker. His quest is to make tech more accessible for non-techie users. When not working with his team, you can find him caring for his son and gaming.