We've been cooped up in our homes during the COVID-19 lockdown. Like many others during that time, I have been looking for ways to improve my space.
One of the first projects I took on was my entertainment system. I wanted to improve my TV's sound, make it louder to be more specific.
In this deep dive on how to make my TV louder, we've found four ways to make the volume louder and improve the overall sound quality. Continue reading to learn how to improve the audio quality of your viewing experience.
1. Check Your TV's Audio Settings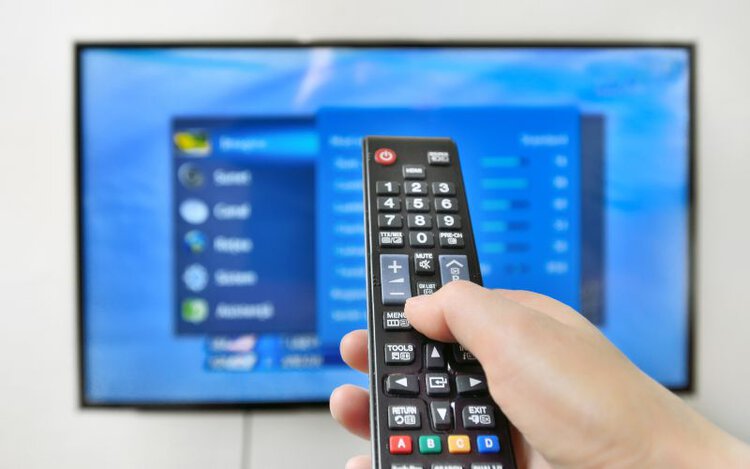 Before you go on Amazon to purchase some new speakers for your TV, consider checking your TV's settings first. Tweaking a few of these settings can improve the quality of your audio.
Head over to your TV's settings. Here, you can find a myriad of audio settings you can manually adjust to best fit your listening needs and your space.
Most Smart TVs have a setting called "sound mode." This feature allows you to adjust and match the audio profile of what you're watching. Aside from the standard setting, Cinema and Sports modes are the most common modes to try out.
Adjusting the equalizer can help clear up the muffled sounds and speech you may hear from the TV. If your TV has an advanced processing feature, check it out as well. This adjustment can help optimize your sound quality straight from the TV with no external speakers necessary.
Depending on your television's brand and model, check the adjustable settings available. It would be helpful to check your user manual for the specifics. If you don't have your user manual anymore, a quick Google search for your specific TV model's user manual will provide you with an electronic copy.
2. Use Your External Speakers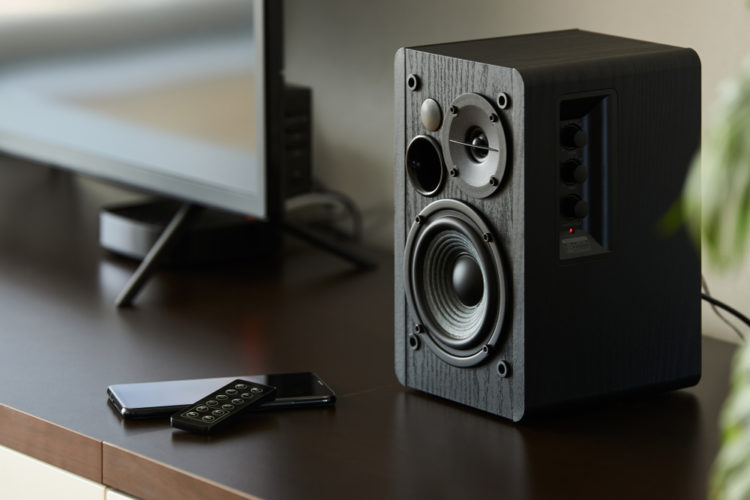 If your TV's in-house speakers are just not doing it for you, consider adding external speakers. You also don't have to spend a lot of money on this.
You may have some old external speakers from your PC lying around. You may also find cheap speakers in a second-hand market.
These external speakers can drastically improve the volume of your TV. You can also tweak the audio settings to improve the sound quality.
Connecting the external speakers to your TV is really easy. You may link your speakers using headphone jacks, 3.5mm Audio (RCA) Jacks, or a Bluetooth connection.
Almost all TVs have a 3.5mm headphone jack, and your external speakers usually connect to the PC using that jack too. It's really easy to connect, too.
Simply look for the TV's headphone output port. It's usually with the other wiring ports, including the TV's power wire. The headphone output jack usually has the headphone icon next to it for easy distinction.
RCA jacks seem intimidating with the different color ends, but it's really easy to connect. Find the ports that match the color of the jack ends. If your speakers need a separate wire for power, just connect that, and you're good to go!
Bluetooth connection is also very straightforward. Go to your TV's settings menu and head to the Bluetooth settings. With your external speakers on, make them available for pairing.
Heading back to the TV, search for the external speakers and connect to them. Once the pairing is successful, you're ready to enjoy your new viewing experience.
3. Add a Soundbar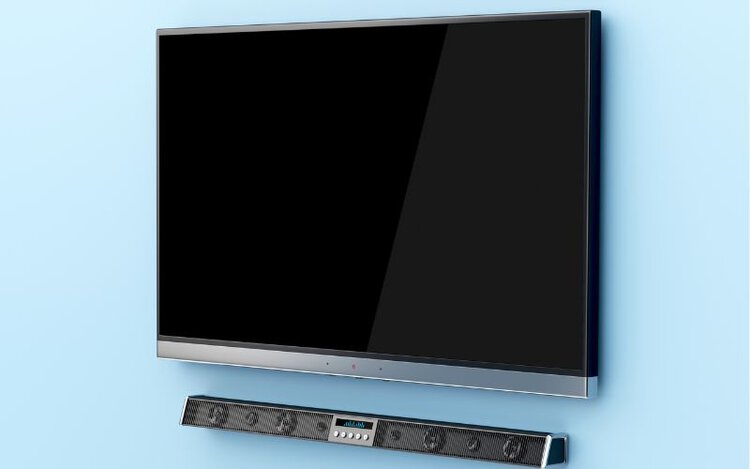 Consider purchasing a soundbar to bring your TV's audio game up a notch. Soundbars offer added amplification and enhanced audio quality.
Soundbars offer a wider range of depth, resonance, and bass. These features give you a more immersive listening experience while watching your movie or TV shows.
A full stereo system can be a pain to connect and a bit more expensive. Soundbars, on the other hand, are compact and easy to connect.
Just like external PC speakers, soundbars can be connected via the headphone jack, RCA jacks, and Bluetooth. You can also adjust the sound levels using the TV audio settings to get the most out of your soundbar.
A lot of soundbars these days already come with a substantial subwoofer. You don't need to get one with your soundbar. But it's something to consider if you're an audiophile who wants meaty basses with your movies.
Always consider your budget and the soundbar's size relative to your space. There are plenty of great options for different price points.
How To Connect A Soundbar | HDMI, ARC, Optical, Coaxial, Bluetooth
4. Consider the Position of Your Speakers
Having an external output device for your TV does two things: amplify sound and direct sound more deliberately. When using PC speakers or soundbars, always consider how you are positioning them.
The TV's built-in speakers are usually directed outward by its sides. This position means the sound isn't directed towards you since you're seated in front of the television.
External speakers and soundbars allow you to be more deliberate with the direction of the sound. Having the sound directed to you helps make the audio sound clearer, making dialogue easier to hear.
When setting up your soundbar, consider your TV's placement. Is the TV mounted to the wall or placed on a console table?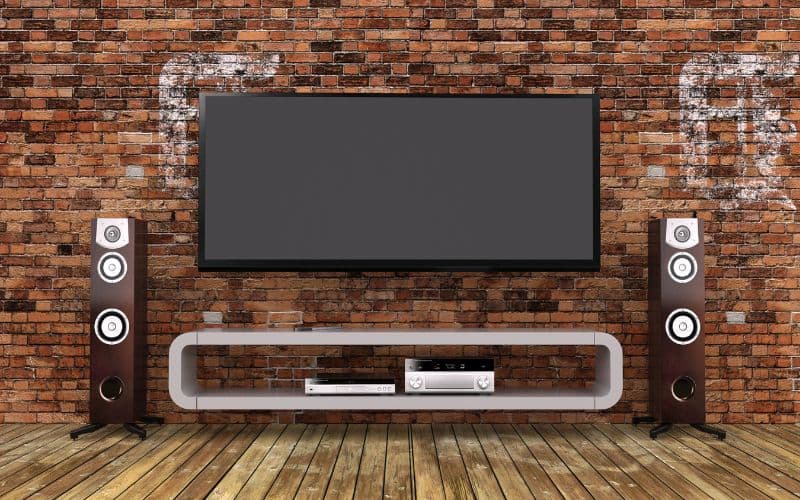 Make sure your soundbar is below your screen to avoid obstructing your view. Having the soundbar beneath the screen is also ideal because the sound is directed to the listener in their line of sight.
Most soundbars are also designed to be wall-mounted, which is perfect if you have a wall-mounted TV and don't want to rest your soundbar on the console table below.
If you decide to put a soundbar on a cabinet shelf, bring it as forward as you can. Some soundbars have a surround sound feature that projects sound vertical and on the sides. The shelf walls might obstruct the sound if the soundbar was pushed further back.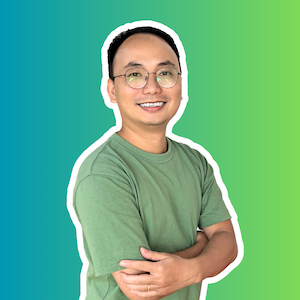 Vance is a dad, former software engineer, and tech lover. Knowing how a computer works becomes handy when he builds Pointer Clicker. His quest is to make tech more accessible for non-techie users. When not working with his team, you can find him caring for his son and gaming.