Do you have an interest in astronomy? Have you imagined how thrilling it would feel to have a room full of beautiful stars?
Bedrooms are often the target of beautiful, nature-themed decorations. From cute pictures of furry animals, to posters showing the vast solar system, one can hardly go wrong.
A beautiful addition to nature-themed decorations is the star projector.
How Does the Star Projector Work?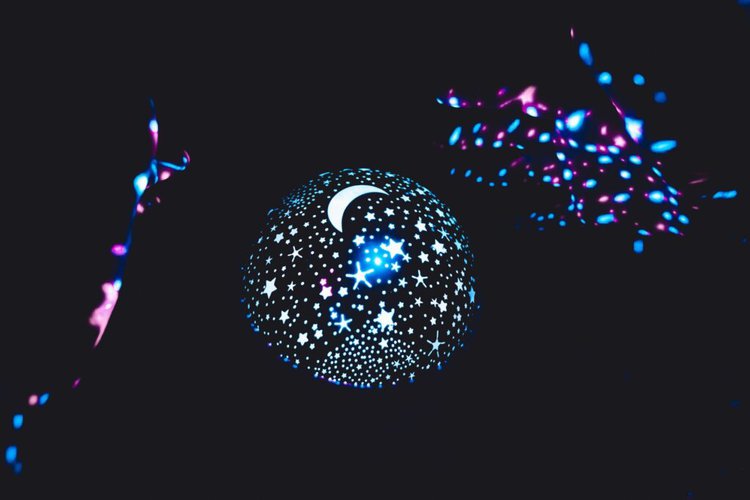 Star projectors have existed as far back as the early 1900's. They are also called planetariums and work basically like pinhole cameras.
Light is trapped within a completely sealed enclosure and let out through small holes. The holes are patterned to look like stars. This projects star-like lights around the space it occupies.
Star projectors can transform your space into a breathtaking network of stars. Sometimes, the patterns are recognizable and educative. Other times, they are random and intended only to soothe.
Here's some good news! You can make star projectors of your own with easily acquired materials. This article will explain one of the simplest processes.
Processes in Making a Star Projector
DIYs serve many purposes. In this case, they will give you the opportunity to customize the patterns on your projection. You can also control the light's intensity and make everything to suit your taste.
Star projectors can be made out of anything that can trap in light. It can be a soda can, an oatmeal cylinder, cardboard boxes or other things.
As long as you can fit in a powerful LED light, you're good to go.
Materials for Making a Star Projector
A straight edge ruler
A roller tape
A pair of scissors
A cutting blade
0.14cm PVC pipe
Wires
Single bulb lamp or flashlight
An empty soda can or a black poster board (at least 16″ × 24″)
How To Make Your Stars
How to Make Star Projector from cans and LEDs
For this process, you can use a soda can or a cardboard box.
If you want to get creative, you can come up with your own constellation. Use the pins to make punctures on the surface of the poster board.
For accuracy, find constellation patterns on the internet. Print anything you like and place it on your board or soda can.
Hold it in place with a little tape.
Puncture holes in your board following the pattern you have printed. Use smaller pins for small stars and larger pins for big stars.
Take off the constellation map. You will have puncture patterns around your soda can or poster board.
Prepare Your Light Source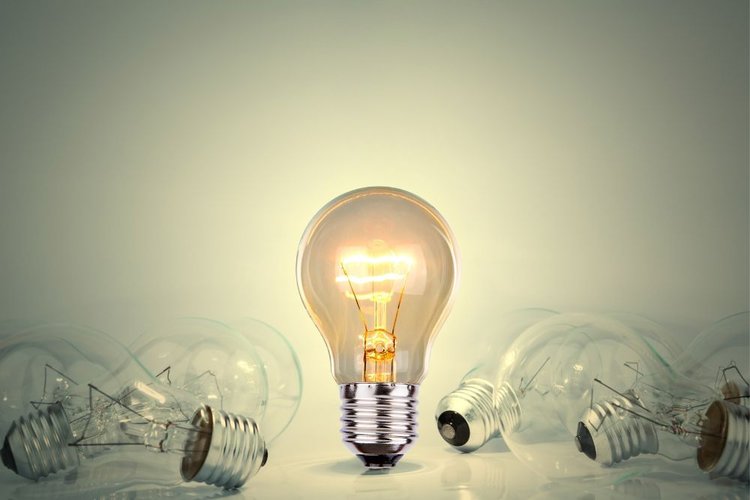 You need a light source to project the stars around your room. Many things can serve as light sources. You can use a flashlight or a single bulb lamp as your light source.
Alternatively, you can make your own light source. You just need a 1 meter LED strip and a PVC pipe that can fit in the box.
Wrap the LED strip around the pipe.
Connect the wires to the battery pack and solder them together.
Now, connect the circuit to the LED strip.
How To Fit the Star Projector Together
If you're using a soda can, cut out the bottom circle with the cutting blade.
If you're using a box, cut your boards into six 8″ squares. Use the scissors and straight edge.
Use some glue to fit 5 of the squares together into a box. Leave one side of the box open.
Tape the corners together to prevent light from escaping through other spaces.
Now, make a hole for your light source on the 6th square. If you're using a soda can, make a hole through the bottom cutout.
Fit your light source through the hole that you made. Use glue to hold the light source upright.
If you're using a flashlight, keep the bottom sticking out. This way, you can take out the batteries anytime you like.
If you made your light source out of LED strips, keep the battery pack outside for easy access.
Put the light source into the box or soda can. At the same time, you're fitting on the missing bottom piece of your box or can.
Glue the bottom in place and tape any areas through which light may escape.
There you have it! Your own DIY star projector. Turn it on in an enclosed space once it is dark. You will notice beautiful star patterns on your walls.
Note: I recommend using tape to hold in the bottom of your box or can. This way, you can easily take it off to change the light source.
Tips on How To Improve Your DIY Star Projector
Night Stars Projector | DIY
Frankly, the process I described above is one of the simplest ways to make a star projector. If you want more impressive results, you have to put in some more work. Here are some tips to help you.
Don't make holes in your box. Make only one hole directly across from your upright light source.
Go to this link, open and download a dodecahedral pattern of stars.
Print the pattern onto a transparency sheet.
Following the patterns, puncture holes through the sheet. Use small or big pins, depending on the size of the star.
Cut the transparency into the dodecahedral shape outlined on the print.
Fit the edges together along its score lines. It will form a transparency dodecahedron.
Glue your dodecahedron onto the single hole on the box.
There! In this setup, the light escapes through the single hole in the box. It shines through the transparency above it and projects a colorful astral pattern.
Conclusion
If you are a lover of nature, you must know how relaxing it can be to spend time under the stars. One really cool favorite of people is the EncaLife StarLife projector.
Last update on 2023-11-25 / Paid Link.
It has features that are kid-friendly. It is also said to be a mood controller for easier sleep.
Star projectors can bring a lot of fun to kids' rooms. The biggest appeal of the DIY projectors is that you can project custom patterns. You can go anywhere from heart-shaped patterns to smiley faces. How about that?
Meet Vance. He's a proud dad, a seasoned Electronics Engineer, and an avid tech lover. His proficiency in electronics and troubleshooting skills were instrumental in crafting Pointer Clicker. Vance is passionate about simplifying tech for those who aren't well-versed in it.