Your new flatscreen TV looks impressive, but how much can it actually do?
You know you can hook your laptop or phone to it via an HDMI cable. Its interface resembles a laptop more than a traditional TV screen.
But how do you know if your TV is a smart TV? If it's not a smart TV, is there a way to make it "smarter"?
Keep reading to find out!
What Is a Smart TV?
A smart TV has a built-in interface for streaming and an internet connection.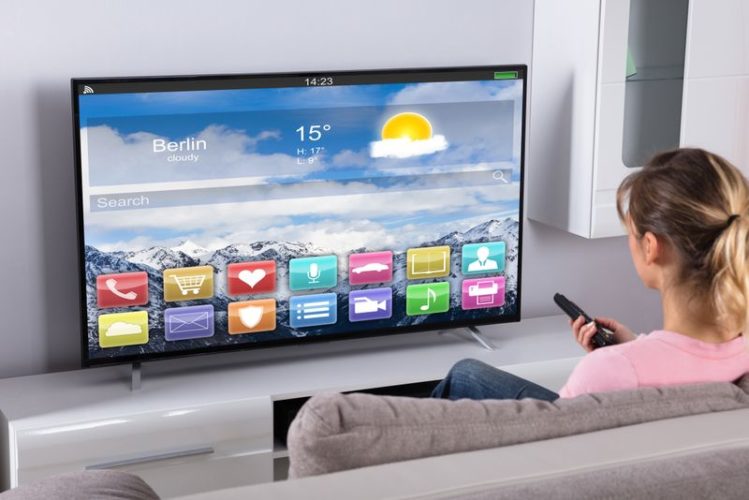 While dumb (i.e. non-smart) TVs only allow you to flip through channels and connect external devices (e.g., phone, laptop, video game console), smart TVs allow you to browse the internet from the TV's interface.
You can download apps, stream content, and play games on smart TVs without pairing your phone, laptop, or console to the TV.
You can also browse the internet just like you would on your computer.
Some smart TVs even have a built-in camera, so you can take your Zoom calls on the big screen. No cables require!
Many smart TV remotes also allow you to use voice command to search, open apps, and play TV shows.
Smart TVs can do it all!
Does a Smart TV Connect to Wi-Fi?
Yes, all smart TVs connect to Wi-Fi.
Instead of playing content through cable or Satellite TV, smart TVs stream content using Wi-Fi.
You can wirelessly connect your smart TV to your Wi-Fi router or through an ethernet cable. Alternatively, you can connect your smart TV to a mobile hotspot.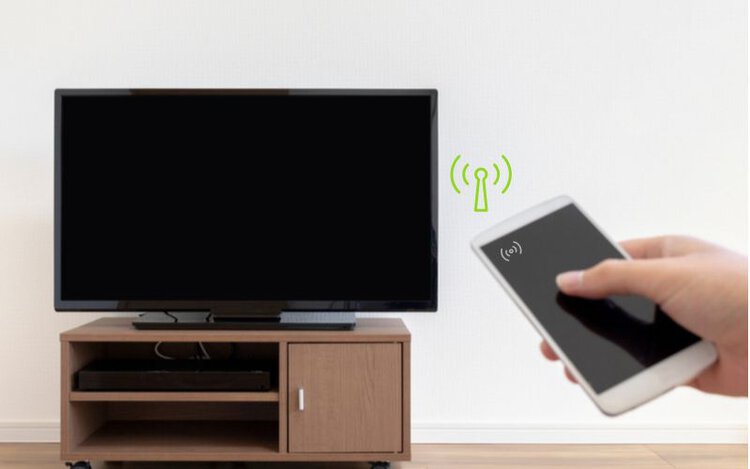 3 Ways To Know if Your TV Is a Smart TV
There are a few different ways to know if your TV is a smart TV.
If you've just bought a new TV or have a TV in the new apartment you're leasing, you may not know if it's a smart TV.
Luckily, there are a few tell-tale signs to look for if you're trying to figure out if your TV is a smart TV.
Let's get started!
Your TV Connects to Wi-Fi
Does your TV connect to Wi-Fi?
All smart TVs can be connected to Wi-Fi, which allows you to stream content from apps or browse the internet.
If you're unsure if your TV connects to Wi-Fi, look for the Settings, which are usually marked by a gear icon.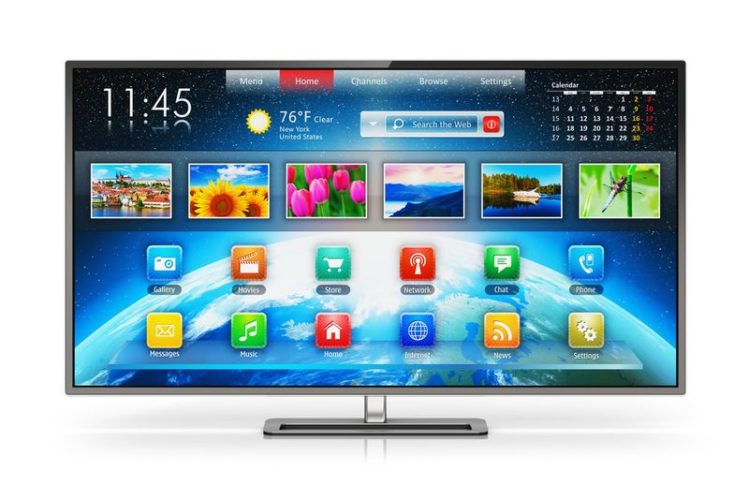 Click on it and look for Network or Network Settings. On some models, you will find this option under General.
If your TV has network settings, then it's a smart TV.
Connect it to the internet and start streaming!
You Can Download Apps onto Your TV
One feature smart TVs have that regular TVs do not is the ability to download apps.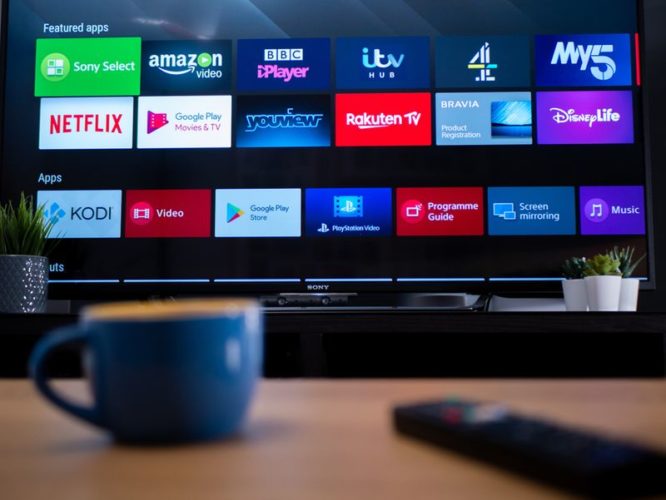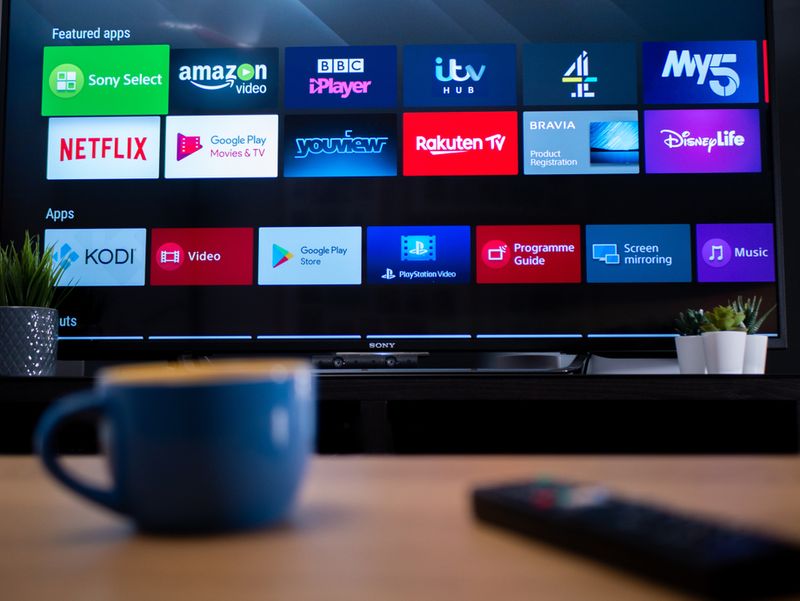 Smart TVs usually have an app store, sometimes called a content store.
The name of this store will differ depending on your TV's brand.
Once connected to the internet, you should be able to browse apps or search for specific apps using your remote or the voice command feature.
Once the apps are installed, you can log in to your account and browse content with your remote.
Say goodbye to HDMI cables and adapters! Smart TVs allow you to watch anything you want without additional devices or cords.
Your Remote Has a Home and Shortcut Buttons
Take a close look at your TV remote.
While regular TV remotes only have the standard buttons controlling the power, input source, volume, and channels, smart TV remotes have a lot more buttons.
For starters, because smart TVs have apps (much like your phone), their remotes have a Home button to close the app and bring you back to the home page. This Home button is usually marked by a house icon.
Smart TV remotes may also have shortcut buttons to popular streaming apps like Netflix, Hulu, or Amazon Prime, marked by the app's logo. When clicked, these buttons will open the app's homepage, which is very convenient if you only visit one app.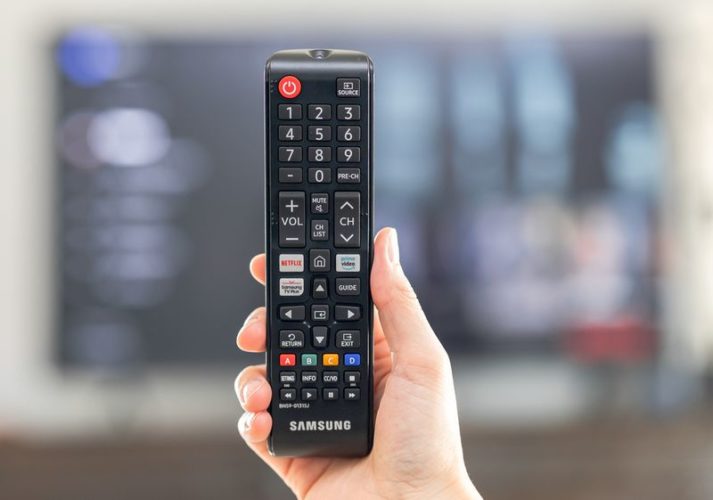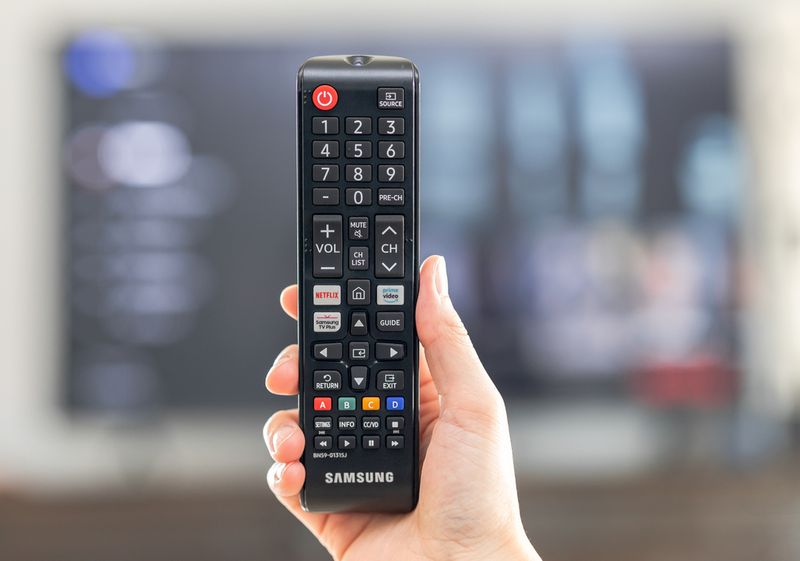 So, if your TV remote has any of these extra buttons, then you've got a verified smart TV on your hands.
How Do I Make My TV Smart?
You can make your TV smart by using a streaming device.
Is there a way to make dumb TVs smart? There absolutely is!
An easy and accessible way to make your dumb TV smart is by connecting it to a streaming device.
Streaming devices are an affordable alternative to smart TVs and can be paired with any TV using an HDMI port.
Just plug them into your TV's HDMI port and browse the device's smart interface on your TV. You can download apps, rent movies, and stream content with the click of a button!
The best part? Many streaming devices are small enough to fit in your pocket, so you can take them on vacation or to your friend's house!
We have a few streaming device recommendations that will make your ordinary TV extraordinary.
Fire TV
The Fire TV stick by Amazon is a great option for avid Amazon lovers and consumers.
Plug the Fire TV stick into your TV, connect to the internet, and log in to your Amazon account.
From here, you'll be able to download your favorite streaming apps and stream content straight from your TV.
Fire TV also gives you access to hundreds of live broadcast channels, so you can watch regular TV through your streaming device.
They also have a "Free" section to browse with 20,000 movies and TV shows that are completely free to watch.
There's no monthly fee, but you will need to pay for any streaming platform subscriptions that you choose to use.
The video below walks you through how to use the Fire TV stick and what's available through it.
🔥 BEGINNERS GUIDE TO THE AMAZON FIRE TV STICK
Roku
Roku is another great streaming device that's available in 4K!
Like Fire TV, there's no monthly subscription, and you get lots of free streaming channels included in your purchase!
Roku is simple to set up, and its interface is easy to navigate.
The Roku remote is also special because of its headphone jack, allowing viewers to plug their headphones into the remote and privately listen to content.
Some Roku remotes come with voice control, which is very handy if you hate using your remote's buttons to type!
Roku has a wide variety of streaming sticks depending on your budget, preferred setup, and desired resolution.
To learn more about Roku, watch the video below.
Roku Streaming Stick 4K | Full Tour & Review
Apple TV
If you're a die-hard Apple fan who is disappointed that Apple hasn't released a smart TV yet, we have some good news for you.
You can enjoy Apple's classic, sleek layout on any dumb TV!
The Apple TV box remote is sleek and comes with a touchpad, making it easy to browse content and type.
You also get a free three-month trial to Apple TV+, where you can watch Apple TV originals for free. Note that you will need to pay for anything that is not an Apple original.
You can download your favorite apps and use the voice command feature on the new Siri remote.
You can even set screensavers, so your TV will display a static image when not in use.
However, Apple TV is the priciest option, so it's up to you to decide which streaming device is best for your wallet and viewing needs.
Watch the video below reviewing Apple TV 4K to see if Apple TV is the right choice for you.
2021 Apple TV 4K Review: 1 Month Later
FAQs:
Are All Flat-Screen TVs Smart TVs?
No, not all flat-screen TVs are smart TVs.
There are many high-quality flat-screen TVs on the market that are not smart.
So, if you're looking for a smart TV, make sure it specifically says "smart TV" on the packaging and that it can be connected to Wi-Fi.
Is an LED TV a Smart TV?
Although there are smart LED TVs, not all LED TVs are smart.
For instance, you could buy a dumb LED TV, like the Sceptre 40'' Class FHD (1080) LED TV , which cannot connect to the internet.
Are Smart TVs More Expensive Than Regular TVs?
As of now, smart TVs are a bit more expensive than regular TVs.
This is because they have many high-tech features, like the ability to connect to the internet and download apps.
However, as smart TVs become more commonplace in people's homes, their price is estimated to decrease.
Wrapping Things Up
Smart TVs are completely changing the way we use and navigate our home entertainment systems.
They help make our home more wireless and allow us to stream content without buying or connecting additional cables or devices.
If this article has helped you understand that you do not have a smart TV, have no fear! You can make any TV a smart TV with streaming devices, like Fire TV, Roku, or Apple TV.
What's your experience with smart TVs? Has this article helped you understand if you have a smart TV?
Let us know in the comments below!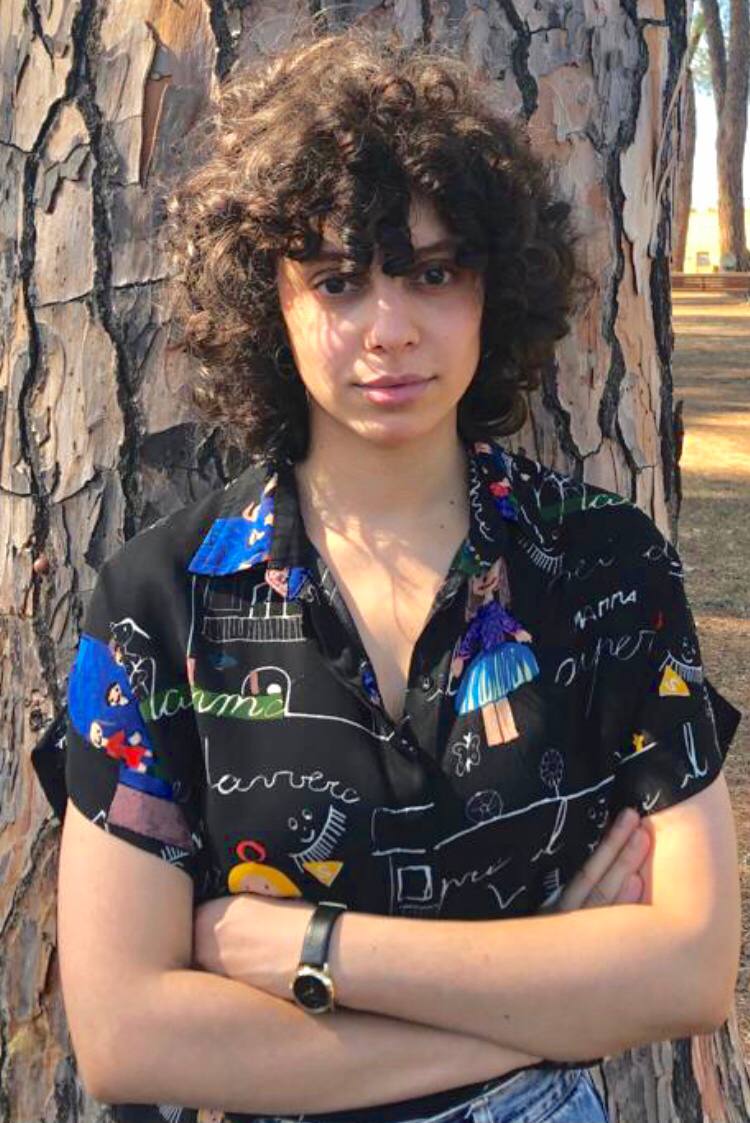 Yesenia Achlim is a technical copywriter and editor with a focus on AV equipment. She aims to break down complicated topics and make technology accessible, no matter your technical expertise. When she's not teaching you how to replace a projector lamp, you can find her reading and baking.