Projectors are excellent machines for large-scale presentations, and you find them most helpful (along with PowerPoint) in delivering large amounts of information to large audiences. And yet, you have a presentation coming up where you won't have a projector in sight. You must learn how to make a presentation without PowerPoint.
Making matters even worse is the fact that the presentation will include a larger audience than what you are accustomed to. What do you do in such a situation?
It's easy to understand the anxiety. You always use a projector. Always. Regardless of what you may think is a technological handicap, there are ways to give a presentation without a projector.
How exactly does one give a presentation in the absence of a projector? There are many different ways to do a presentation.
The following article will provide answers to this nagging question. All in all, giving a presentation without a projector is not hard to do. All you need is a little motivation in the right direction.
How to give a presentation without a projector
Create a video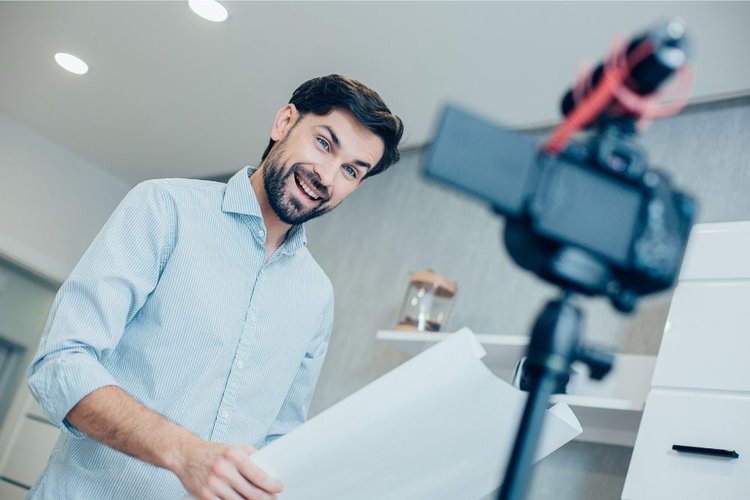 Having to do a presentation without a projector may seem exhausting at first, and a bit uncomfortable, but it doesn't have to be. If you know that a projector won't be available beforehand, you can always create a video to talk about the product or new concept.
The video can include the opinions of early testers, for example. This will allow your upcoming audience to get an idea of what others think about the product. Seeing the product is more effective than merely talking about it.
A video is a great visual way to engage the audience. Presentations that require someone to stand in front of an audience and talk without visual aid tend to bore listeners. Visuals are the best way to learn about anything, and a video is right up there with all other visual aids.
Music is also a great way to enhance a presentation video. Music resonates with humans in general. Both video and music are key to a presentation without words.
Some audience members may work best when they have music in their ears. A presentation with music (especially if the music is one of their favorite songs) will "hook" audience members. If the song matches the heart of your presentation, that's even better.
Bring a prototype (product demo)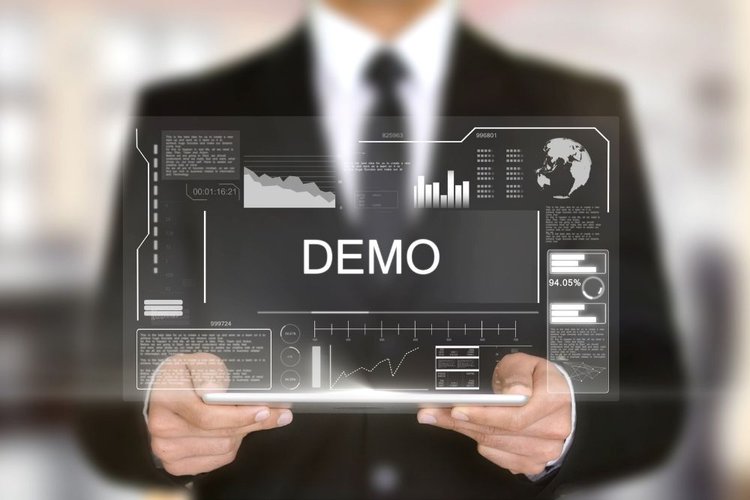 Speaking of visual aids, a prototype, a first edition of the product, is another visual enhancement to a presentation without a projector. If you are not tech-savvy and find a video to be too much for your efforts, you can always bring an actual product to the presentation.
The audience will find the actual product to be far more entertaining than a product description. You can also demo the product yourself, or call on someone in the audience to demo the product for the rest of the audience to see. The product in their hands will allow them to engage the presentation as active participants rather than passive ones.
Print the PowerPoint
If you have prepared a PowerPoint presentation but know a projector will not be available, you can always print your PowerPoint presentation and bring it with you. Of course, printing the same presentation for your audience depends on the size of the audience and the size of your presentation.
In an audience of five or six people, this may prove ideal — but an audience of twenty or twenty-five may prove too costly for printing pages. Consider your audience size before going with this option.
Engage the audience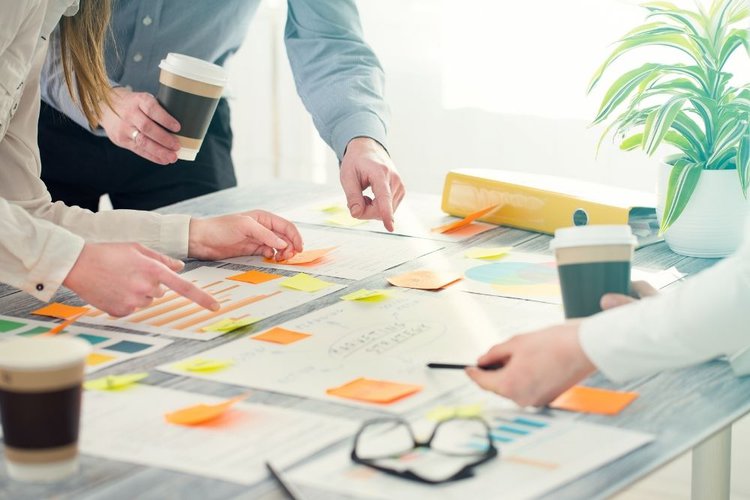 It's easy to tell the audience that the brainstorming process is difficult. It's another thing, however, to engage the audience in the brainstorming process.
To include the audience, you can always ask questions and gain ideas. Let the audience members separate themselves into groups of 3-5 people and brainstorm ideas on how to tackle the challenge your team has faced.
If you filmed your presentation beforehand, you can ask the audience if they have any questions after playing the video presentation.
You can also play games with these individual teams and award prizes. If you introduce a new board game, for example, bring the game rather than a slide show, printed page, or speech. Playing a game will prove more appealing than telling the audience about it.
With a game or social activity, audience members are less likely to tune out the presentation.
Write on a Flip Chart/Board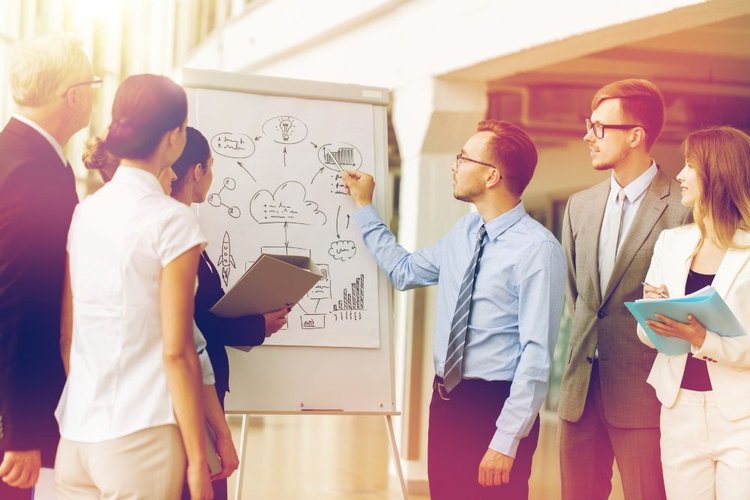 Writing on a flip chart/board is another great way to give a presentation without a projector. You will need access to a flip chart/board, markers, an eraser, and so on.
Think of these flip charts/boards as dry-erase boards, too. These allow you to draw diagrams and write words on a whiteboard in front of the audience so that they can see your ideas.
Also, you can draw objects on these boards to aid in your presentation. For example, when you talk about more money, you can draw the symbols "+$" and the audience understands.
Flip charts and dry-erase boards are great tools for presentations because you can simply erase something and write it over again if you happen to write the wrong thing. When you deliver a PowerPoint presentation on-screen, you won't be able to correct something on-screen in the same fashion.
If you print your PowerPoint, you won't be able to correct misspelled words and inaccurate numbers. In contrast, erasing words and objects on a flip chart is normal and expected.
Bring Physical Slides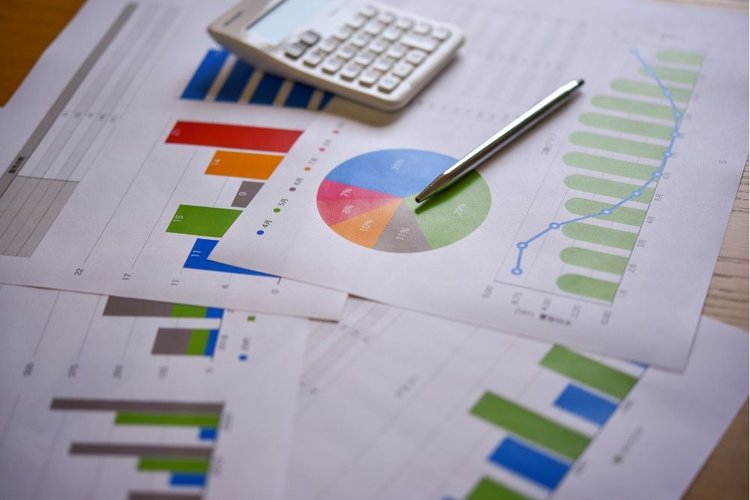 Most presenters think of slides in reference to slideshows on PowerPoint, but you can also bring physical slides to your presentation in the absence of a projector. These would include the material, written nicely on signs.
When going from one sign to another, you can move one slide from the front to the back of the stack — or put one slide down and pick another up. Keep in mind, though, you'll need to double-check your spelling and word usage before the presentation.
Use a flashlight
If you own a smartphone and want to get your presentation out without all the hassle, you can always use a flashlight with a Fresnel lens. You'll need to aim your phone at the lens to get it just right, however.
DIY: Build Your Own Cardboard Projector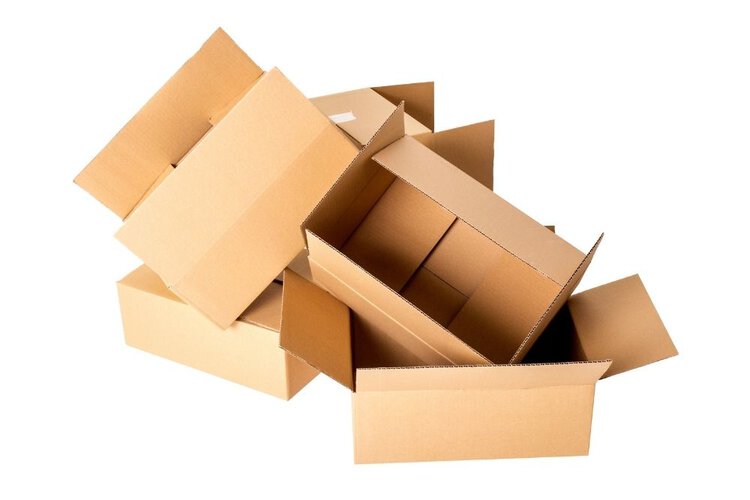 If you just don't feel right about giving a presentation without a projector, you can always go the more cost-effective route and make your own. That's right, a DIY projector can come to the rescue.
To make your own projector, you'll need a magnifying glass, rectangular mirror, ruler, pencil, shoebox and an additional box of some kind, scissors, glue, double-sided tape, hot glue gun, and black paper or black matte paint. You'll also need a smartphone for this cardboard machine.
If you're interested in building your own projector, or want to learn how to get your smartphone presentation onto a wall with a flashlight, go here to learn more.
Going Wireless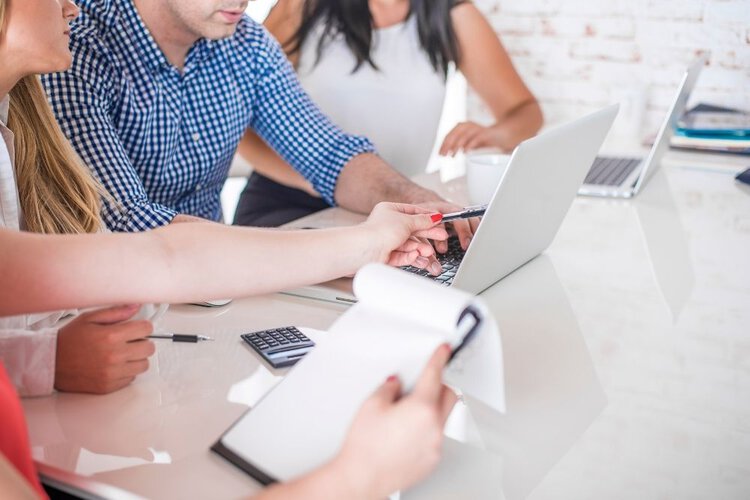 For those who do not care to use mobile devices and/or mobile apps, the above solutions will work best. For those who have access to mobile devices and want to use wireless software, however, a number of solutions will help.
First, you can share your PowerPoint presentation (if you use PowerPoint) via email or a shared link. Send an email to the company and its employees can access the presentation right from their email.
If you want a more elegant solution, platforms such as Ampslide will let the audience access your presentation on any device, whether using Wi-Fi or cellular connectivity such as (4G) LTE or 5G.
Additionally, Ampslide will also allow the audience to submit questions during the presentation. You can poll the audience as they're watching on their mobile devices to see how the presentation is going or provide feedback on how to make something better.
If you want to stream wirelessly using an Apple TV or Google Chromecast, you can do so by way of the AllCast app. AllCast works over Wi-Fi, so you'll need a stable connection on the day you present.
The Chromecast TV and dongle will likely prove a more convenient solution for Android users than AllCast, but both work well. The Epson iProjection Android app also works to help Android smartphones project wirelessly.
You can use your Apple (iPhone/iPad/MacBook/Apple TV) and Android (smartphone/tablet/Chromebook/Google Chromecast) devices to wirelessly share your presentation to both small and large audiences.
These solutions will require you to check with device and software manufacturers, so be sure to read up on how to connect and operate these devices before the big day.
Beyond the Projector
These methods of giving a presentation are a reminder that you can still get the job done in the absence of your favorite go-to machine. All it takes is a little ingenuity and creativity. And with audience participation, teamwork makes the dream (or presentation) work.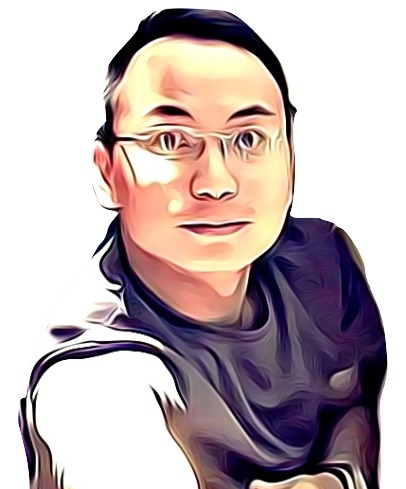 Vance is a dad, former software engineer, and tech lover. Knowing how a computer works becomes handy when he builds Pointer Clicker. His quest is to make tech more accessible for non-techie users. When not working with his team, you can find him caring for his son and gaming.