Getting sound from your Sony projector is usually as simple as connecting it to an external speaker through cables or Bluetooth.
However, things do not always work that seamlessly. And there can be instances when establishing a connection itself becomes a problem due to an issue with the hardware or audio source.
This article will focus on every aspect of Sony projector audio, such as how to get sound from the projector, reasons there is no sound, what you could do about that, and more.
If you've had your fair share of issues with your Sony projector and are considering replacing the device altogether, read this article before deciding.
Do Sony Projectors Have Built-In Speakers?
It depends on the speaker type and mode. But generally, Sony projectors don't come with integrated speakers, particularly the premium or high-end offerings, such as the Sony VPL-VW295ES Home Theater Projector .
But because Sony doesn't make a lot of inexpensive or relatively affordable projectors, it's safe to assume that almost all Sony projection devices do not have a speaker built-in.
Reasons Sony Projectors Don't Have Speakers
There could be several reasons Sony doesn't do speakers in its projectors. The following are the primary reasons:
Makes Dedicated Audio Gear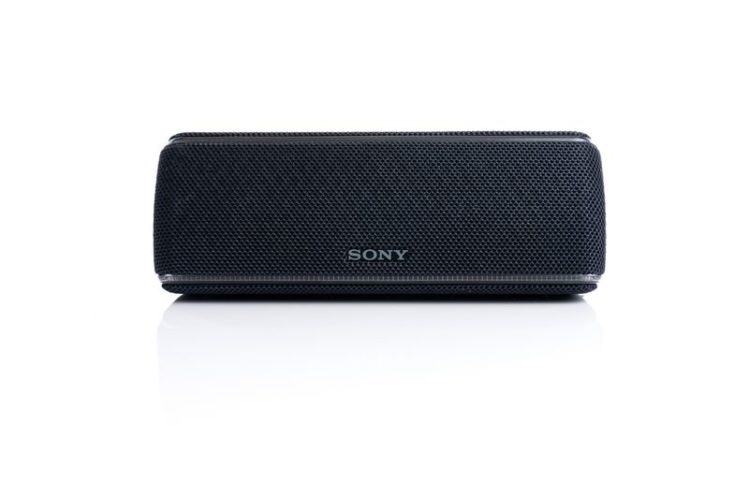 Sony is a conglomerate. From laptops and projectors to cameras and speakers, Sony makes them all.
And like any company that is in multiple businesses, Sony's goal is also to be profitable in all its verticals.
And by not fitting their projectors with speakers gives their buyers a reason enough to look at their speakers, headphones, and other audio gear portfolios and possibly buy one to pair with their speaker.
The company makes more than a handful of standalone speakers in all shapes and forms and for varied scenarios and requirements. Sony covers the whole gamut from portable Bluetooth speakers to full-blown speaker setups.
There's always the likelihood that buyers may purchase other brands of audio gear. But pairing a Sony projector with a Sony speaker sounds like a match, which could play in the minds of potential buyers.
Not to mention, Sony speakers are available for sale as individual products and not just as projector accompaniments.
Limited Space for Audio Hardware
Generally, projectors do not have the physical room needed to pack in a competent audio component since other elements occupy most of the available space.
And even if the audio component somehow fits into the limited space within a projector, the sound output will be nowhere as voluminous and rich compared to a dedicated speaker setup.
Moreover, how do you achieve a genuinely immersing surround sound audio experience with a singular audio source?
Sony realizes that and, therefore, chooses to focus more on its projector's video capabilities and leave external speakers to shoulder the audio responsibility.
Projection Prowess is Primary
A projector without a speaker or a mediocre speaker is acceptable. But if the device sucks at its primary job, no other built-in feature can save it from failure.
The projection landscape is competitive, and companies like Sony, therefore, focus more on the lens, lamp, and other things critical to projection than ancillary features.
If you ever get the time to pore over the marketing literature of most Sony projectors, you'll come across video-specific terminologies, such as IMAX Enhanced, TRILUMINOS PRO, DCI-P3, etc.
You'd see almost zero mentions of the projector's audio capabilities.
The focus is primarily or only on aspects such as lumen brightness, video resolution, contrast ratio, color gamut, image processor, etc.
Why Is There No Sound Coming from My Sony Projector?
If you've connected your Sony projector to an external speaker, and the audio is still not coming through, there could be multiple causes.
But before you start diagnosing, restart the device. A total reboot is often all that's needed to set things right. If restarting the device doesn't help, start investigating further.
The following are the different reasons your Sony projector doesn't generate sound and what you could do about them:
Common Reasons
A bad or no audio scenario could have been due to any of the following:
a bad connection or cable
incorrect projector sound settings
wrong audio source settings
software problems on both devices (projector and source)
Unplug all cables in the setup and plug them back to clear signal disturbances, if any.
Loosely connected cables may not look so at first glance but become apparent once you pull at them. They tend to be jiggly.
Use other cables if the current set of wires does not work. But do not buy a new set of wires altogether just for the testing purpose. That usually is not worth the time and money.
Using the Wrong Cable
A VGA cable linking your Sony projector and laptop or any other input source will only output video. Similarly, RCA cables only support video. It would help if you had an HDMI cable in such situations.
Audio output is not impossible with RCA or VGA cables. To get audio with them, throw in an extra cord, which can be an RCA audio or 3.5mm audio cable.
The RCA audio cable employs two channels (left and right) to transmit audio, like these Monoprice and Amazon Basics RCA audio cables.
Also, it's not all smooth sailing with HDMI cords always. Some may not be up to snuff when playing 4K HDR content at a higher refresh rate, despite the interface standard being fully backward and forward compatible.
Some cables could be designed to facilitate high-performance video and audio playback.
The Standard HDMI cable, for instance, designed to be used with 1080p video content, would struggle to handle 4K content at 60 Hz or more. Look at the Monoprice 8K Certified Ultra-High-Speed HDMI 2.1 Cable or this Amazon Basics High-Speed HDMI Cable if you do not already have one.
Wireless Audio Interference
Generally, wired audio is the best. It's not just capable of better audio performance but also assures signal stability.
Wi-Fi or Bluetooth audio is modern and more convenient, but it could sometimes be problematic. Connection drops or interference are pretty common with them.
We do not necessarily suggest switching to wires but be more aware of your wireless setup's environment.
Make sure your Sony projector and wireless speakers are as physically close to each other as possible or in the same room with a clear line of sight.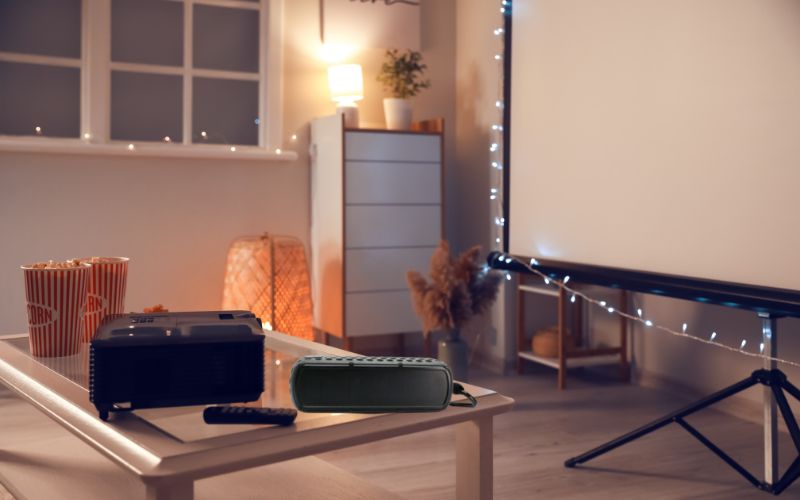 Don't tuck your speakers behind the couch with the projector in front of you. The two devices will have a hard time talking that way.
The interference could also be caused by other active electronic devices such as hairdryers, smartphone chargers, washing machines, power supplies, etc.
Wrong Projector Setting
If your Sony projector is connected to an external speaker and there's no sound through the speakers, maybe the HDMI audio setting on your projector is incorrect, or the wrong HDMI output port is selected.
You may fix that by setting the audio to pass through the correct port in the system settings.
Before fiddling with the OS, ensure it is updated or using the latest version. Check for system updates on all devices in the chain, mainly if you're using a streaming device like a Roku or a Fire Stick.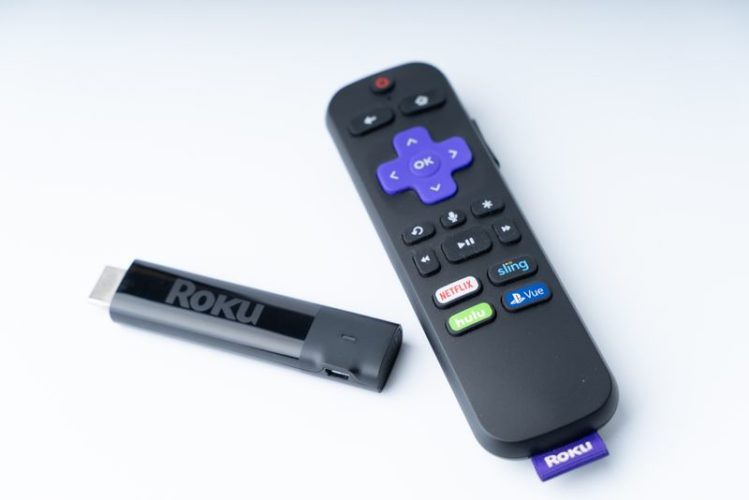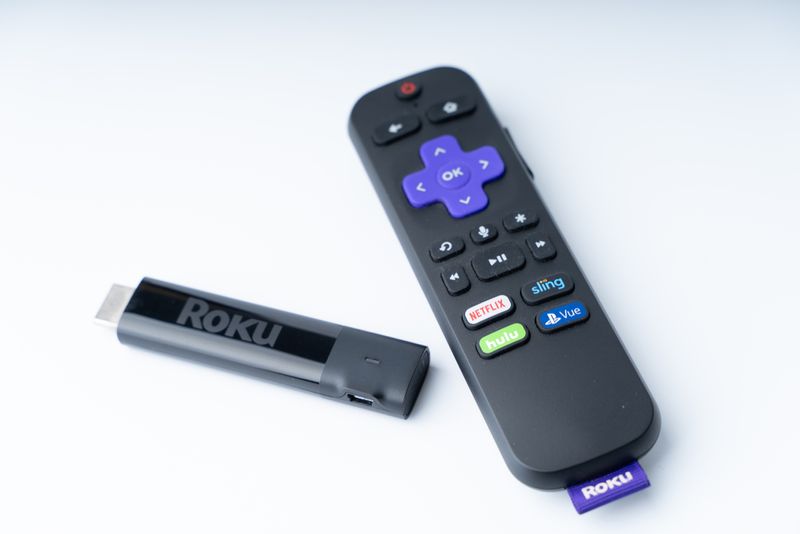 An outdated OS doesn't usually present workability concerns.
But if the latest version of the OS introduces new audio features and settings that didn't come with the old one, the old operating system could cause audio problems.
Set to Low or No Volume
As flippant as it might seem, it's entirely possible you didn't check the volume levels on the concerned devices before complaining about the sound.
The audio could be muted on your laptop or desktop computer or not sufficiently loud for the audio to pass through.
While you're at it, ensure the volume is not muted or set to low on your Sony projector.
The speaker device's volume must be set right, whether it's a home theater receiver, soundbar, or amplifier.
Using Incorrect Speaker Input Port
If your speaker has multiple ports to intake audio from an external source, plugging your Sony projector or source device's cable into the wrong port could cause audio problems.
Therefore, ensure using the correct port on the speaker for the projection. If required, take the cable out and plug it into another input port.
If you're using an A/V receiver, see that the speaker and the source or streaming device are properly connected to the receiver. Ensure you're using the correct input/output ports on the devices.
Working with the Ports on Your A/V Receiver
An A/V receiver tends to have a bunch of input/output ports at its rear. If you're not sure what you're doing, you can quickly get confused and plug the cable into the wrong port.
Here's a video that elaborates on how to connect your speakers to a receiver:
How to Connect Speakers to Amplifiers | Home Audio Basics
Before plugging in your speaker, projector, and other devices, ensure the input and output ports on the receiver are working fine.
Ascertaining the same can be complex or "technical". The following video shall help you start with the topic:
Measuring AV Receivers Audio Performance
If you're not very "tech-inclined," you can always plug in and plug out your cables from the receiver ports to check which ones are working and which aren't.
As mentioned earlier, try alternating cables to rule out cable issues. And, of course, restart your A/V receiver before starting the testing.
How to Get Sound from My Sony Projector?
To get sound from your Sony projector, first, ensure your projector is capable of analog audio output or Bluetooth audio.
Typically, all Sony projectors come with those capabilities. Therefore, checking them off shouldn't be an issue.
If you're looking to connect your projector to an external speaker set through wires, you'll need a 3.5 to 3.5mm auxiliary cable or an RCA to 3.5 cord, as mentioned earlier.
Enable the Bluetooth option on your projector and speakers for a wireless connection.
FAQs
1. Can I use external speakers with my Sony projector?
Yes, you can use external speakers with your Sony projector. Sony makes quite a bunch of them, which come in different forms and sizes (soundbars, stereo speaker setup, etc.).
If you're looking for speaker recommendations, here are some of them for different requirements and scenarios:
The Bose Companion 2 Series III , Samsung HW-T650 3.1Ch Soundbar with 3D Surround Sound , and the Sony HT-S350 Soundbar with Wireless Subwoofer are other excellent speakers to pair with your Sony projector.
2. Do all projectors lack built-in speakers?
Sony may not pack audio hardware into its projectors, but other manufacturers do. These companies only make projectors or with no audio product line to show—for instance, BenQ and Epson.
Unsurprisingly, the integrated speakers are no comparison to a dedicated audio gear set.
Conclusion
Sony not building audio capabilities directly into their speakers is both a positive and negative thing.
The benefit is you don't pay more for a non-optional mediocre speaker. The drawback is that you don't get audio capabilities right out of the box with the projector; therefore, necessitating separate audio equipment and some setting up to do.
Pairing a projector with an external speaker is no rocket science, but getting the connection right at times can be tricky, particularly for the novice.
Hopefully, that shouldn't be the case anymore with all the possible Sony projector audio issues and solutions mentioned above.
If, however, the scenarios discussed above do not apply to you, contact Sony support.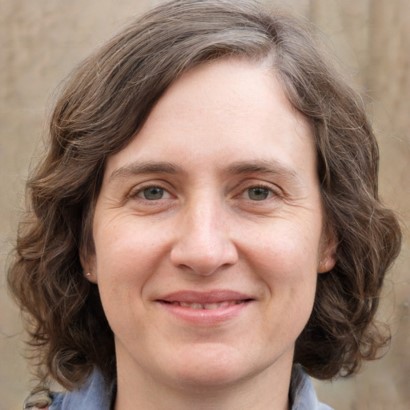 Catherine Tramell has been covering technology as a freelance writer for over a decade. She has been writing for Pointer Clicker for over a year, further expanding her expertise as a tech columnist. Catherine likes spending time with her family and friends and her pastimes are reading books and news articles.