It is quite easy to connect your computer to a projector. However, you may encounter some trouble with receiving audio.
Sound is an important part of the projection. Motion pictures like movies and games come with sounds that make viewing meaningful.
Having some trouble with getting audio from your computer to your projector? Don't worry, we'll fix that.
A number of factors may be responsible. It may be a wrong connection, faulty cables, or settings on any of your devices.
There is more than one way to get audio from your projector when it is connected to a computer.
In this article, we'll explain how to get sounds from a computer to a projector. You will also learn how to troubleshoot any problems with the sound.
Projectors and Audio Signals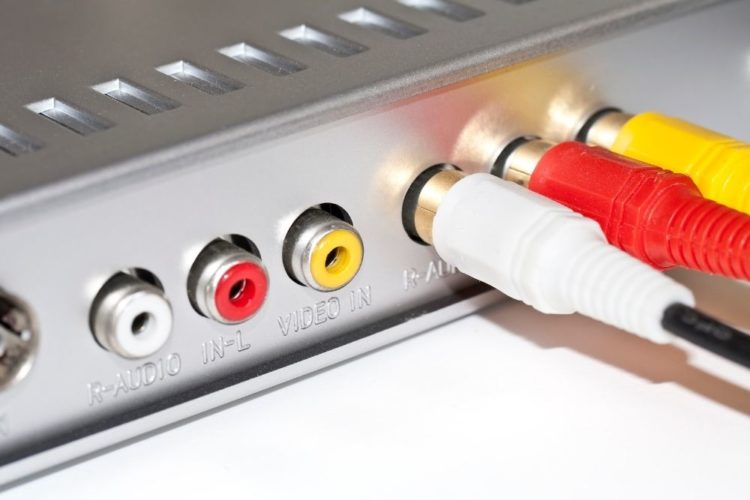 Old projector types like the slideshow and overhead projectors were silent —for the most part.
Most modern digital projectors defeat this flaw. They come with an accompanying sound system to play audio.
Pico, laser, and other portable projectors come with inbuilt speakers. This is for ease and convenience.
Many people prefer to still connect to external speakers or sound systems. This is because the inbuilt speakers are not always of the best quality.
To get sound from your computer to your projector, you need a connection. The process depends on the kind of connection you use.
One way to get audio along with videos is the HDMI connection. HDMI transfers both audio and video signals over one cable.
If you're not streaming with HDMI, you're probably using the VGA. This connection only transfers video signals.
You can still get sound on your projector with VGA or other ports. You only need to connect the projector to the computer with a 3.5mm audio cable.
How To Get Sound From a Computer to a Projector With HDMI
The HDMI connector is relatively new. As you can imagine, it is an improvement on the previously existing connectors.
Most modern computers come with a HDMI port. Digital projectors also come with more than one HDMI port.
It is convenient because it transmits both audio and video signals. It transmits digital signals so its output is of high quality.
Here's how to get sound from a computer to a projector with HDMI:
how to connect a mac to projector (hdmi to hdmi)
Step 1: Turn off your projector and computer.
Step 2: Plug your computer into a power switch.
Step 3: Plug one end of the HDMI cable into the computer and the other end into the projector.
Use a HDMI-only port. Don't use any port labeled 'HDMI/DVI' on the projector.
CHECK LATEST PRICE ON AMAZON.COM
Step 4: Connect your projector to a power switch and turn it on.
Step 5: Use the projector's remote to select the HDMI port in use.
To do this, Press Menu > Input Source > HDMI. Select the correct HDMI port in use.
They are listed as HDMI 1 and HDMI 2; some projectors have more than one.
Step 6: Turn on your computer or PC.
Step 7: Set the computer to display on an external monitor.
Sometimes, the connection is better if you set the projector as the primary display. Press 'Windows + P' and it will show you the four display modes.
Navigate through and choose the option that displays only on the projector.
Step 8: Set HDMI as the default audio playback device.
Go to Start > Control Panel > Sound > Playback tab > HDMI.
If you don't see a HDMI device in the options, it may be under 'disconnected' or 'disabled' devices.
Click on any empty space on the playback window. You'll see the options to show disconnected or disabled devices.
Check the option(s). The HDMI device will show up on the playback window.
NB: HDMI audio can be fussy. It's advised that you make the connection while the computer is off. Also select HDMI input on the TV before turning on the PC.
If you do things in the wrong order, you may not get audio. In that case, you'll have to reboot your computer.
How to Get Sound From a Computer to a Projector Using Audio Cables
Most computers and laptops come with an AUX audio jack. This jack fits the 3.5mm audio mini plug.
This allows you to send analog audio signals to the projector while sending video via another cable.
When do you need a separate audio connection? Well, you need one with any connection that isn't HDMI.
You can use two ports on the projector to receive sound:
The AUX input (3.5mm miniplug)
The RCA (Composite audio with dual plug)
To create the connection you need one of these cables:
Sale
AUX miniplug to dual RCA cable
It is best to get long connection cables. This is because your projector may be far away from your screen and speaker.
Here's how to get sound from your computer to a projector, using an audio cable:
Step 1: Turn off both the computer and your projector.
Step 2: Plug in the video cable (DVI or VGA) from the computer's output port to your projector's input port.
Step 3: Plug the projector into a power outlet and turn it on with the 'Power' button.
Step 4: Plug the computer to a power outlet and also turn it on.
Step 5: To add audio to your video connection, plug the dual AUX cable into the headphone jack on both devices.
Step 6: If you're using an AUX to RCA cable, plug the (often red and white) RCA into the respective ports on the projector.
Step 7: Press Fn + F4, F5, F7 or F8 to sync both devices.
Troubleshooting: No Audio From My Projector
The process for getting audio is quite simple. However, you may still have no sound after completing the process.
The first thing is to make sure that your projector has inbuilt speakers and can process audio signals.
If it does not, you may have to use the projector as a second monitor in 'Display modes'. This allows you to hear sound from your computer.
You may also connect the computer's AUX audio port to an external sound system.
If your projector has inbuilt speakers but refuses to play sound, here are some things that may be causing the issue:
1. You have not enabled HDMI audio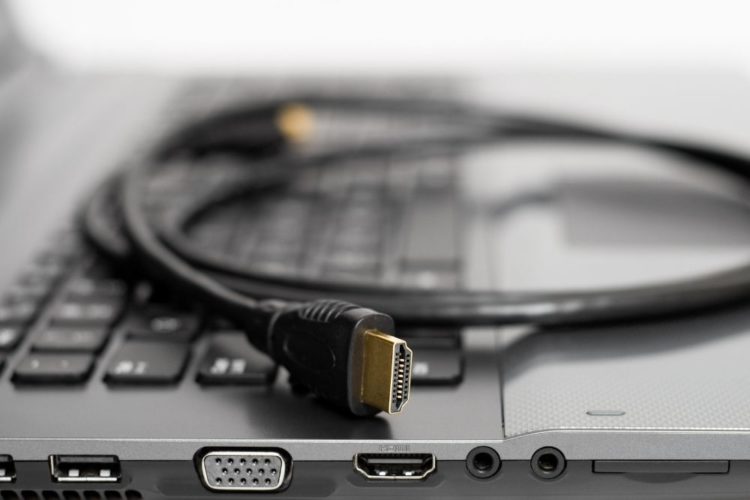 If you're using a HDMI connection, select HDMI as the main audio playback device on your computer.
Still getting no sound? You may have to tweak the settings a bit more.
Navigate to the Control Panel > Sound > Playback > Audio Playback device > HDMI > Properties > Advanced > Exclusive Mode
Uncheck the 'Exclusive Mode' option.
2. Faulty HDMI connection or cable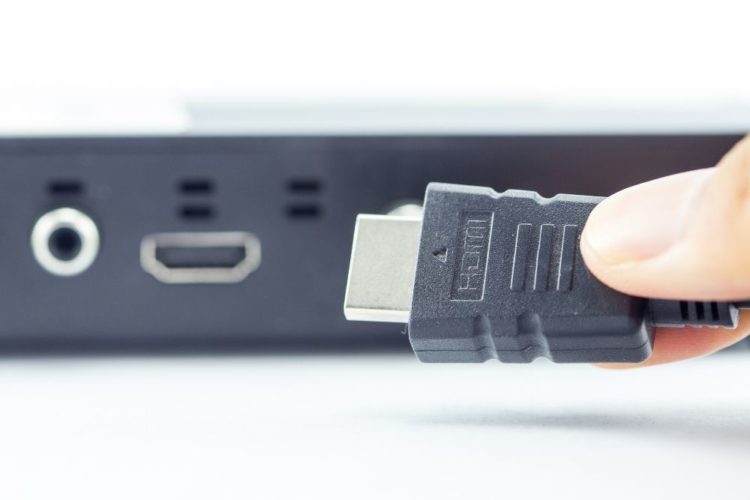 The HDMI cable may not be well connected on either device. Disconnect and reconnect the HDMI cable
You can also use another HDMI cable or switch to a different HDMI port on your projector.
3. Your PC is not plugged to a power source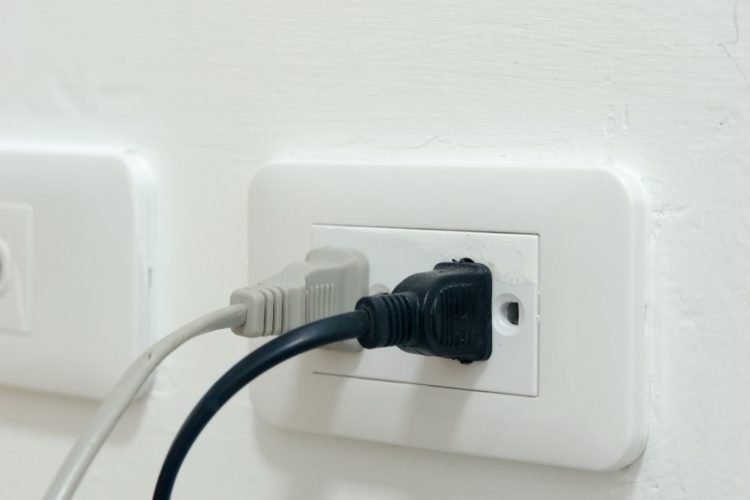 Some laptops have a power management system that doesn't allow HDMI audio when it is using its battery reserve.
Plug the PC into a power outlet. This should fix the problem.
You can also change this in 'Power Management Settings' from the laptop's control panel.
4. Device audio settings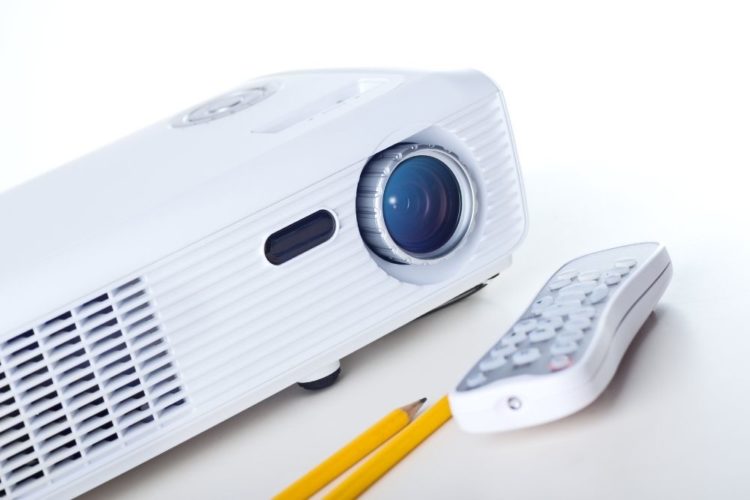 Some projector settings may be holding back your audio. Use the remote or device buttons to make sure audio is not muted.
Try adjusting the sound properties on your projector. Go to Menu > Settings > Audio. Set it to HDMI or automatic.
Also make sure that the video coming from your computer is not on mute. Check the sound settings on your media player.
If it's muted or very low, this will cause it not to come out on your projector. Make the necessary adjustments.
FAQs
1. How do I get sound to play through my projector?
There are two major ways to get sound through your projector.
You can create a HDMI connection which transfers both audio and video signals.
You can use any other connectors (i.e. VGA) and transfer audio signals over a separate cable.
With the correct projector and computer settings, your HDMI audio should play clearly through your projector.
If you're using a separate audio cable, make sure the connection is made properly. Check the available audio ports.
Computers often have 3.5mm AUX ports. Projectors may have different types to select from.
You can use a 3.5mm miniplug cable or a miniplug to RCA cable.
2. Why is there no sound coming from my projector?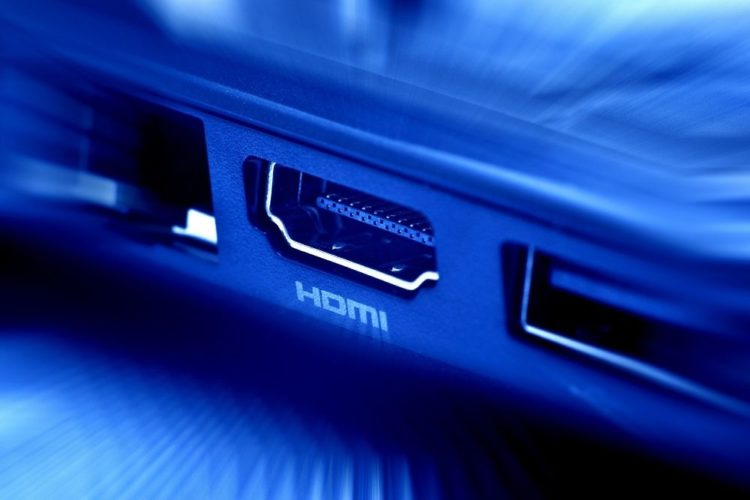 The absence of sound on your projector may be due to a number of reasons. First, your projector may not be able to process audio signals.
Another reason is that the projector audio settings may be on mute. You may have also selected the wrong input source.
Faulty connections with HDMI and other audio connections may stop sound on your projector. Make sure you use good cables to create your connections.
If you're connected to a computer or laptop, a number of settings may need adjustment.
Select HDMI as the default audio playback device. It may also be due to the laptop's power management system that holds back HDMI audio when using the battery.
Conclusion
Without audio output, you cannot fully enjoy your favorite movies or shows. It is a good thing that many projectors come with speakers.
In a case where the audio quality is not ideal, you can simply connect to an external speaker.
Find out why your projector does not have sound. After this, it's pretty easy to fix it!
Last update on 2022-08-19 / Affiliate links / Images from Amazon Product Advertising API.