Gone are the days when you had to be close to the projector so that you could control your presentation. And you don't even have to buy a remote control either!
It's a great relief that you don't need a remote. That means you don't lose them anymore or worry about them being broken.
So what do you use? Your iPhone or iPad, of course.
If you're curious as to how you can turn your phone or iPad into a projector's remote control, keep on reading.
How to Connect the Epson Projector to an iPhone or an iPad
Before you convert your device to remote control, you first have to connect it with your projector.
You can do this in two ways. One is by connecting it wirelessly (via the Epson iProjection app), and two, is by using an HDMI cable.
Take note that the second option does not make your iPhone or iPad a remote. However, this direct connection will allow you to share presentations and videos from your phone to the projector.
Connecting Your Device Wirelessly
So let's talk about connecting your iPhone or iPad wirelessly.
Epson iProjection | Direct Wireless Connection Setup
If you haven't heard of the Epson iProjection app, then you're missing out.
This app allows you to connect your device and turn it into a remote control. To do this, you have to download the app from the App Store.
Once downloaded, the app will automatically search for your projector. Make sure that your projector is connected to the same internet network used by your phone.
After a few seconds, your projector's name should show in the list on the home page.
Connecting via QR code
You can also tap the 'QR Code Connection' button found at the bottom left-hand side of the screen.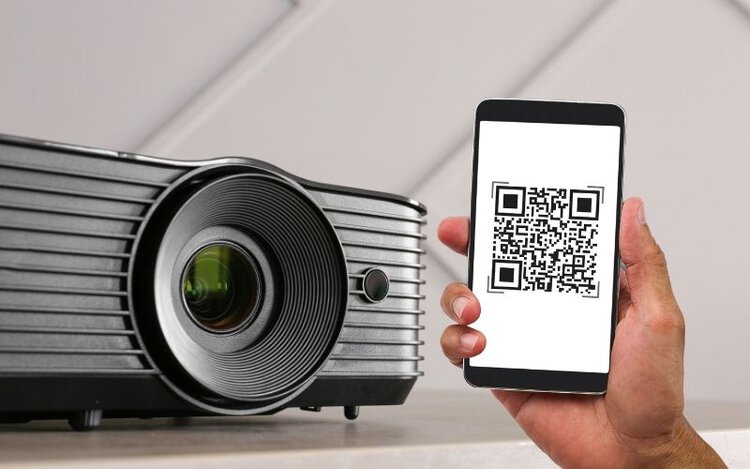 This will open your camera and all you have to do is scan the QR code of your projector.
To display the projectors' QR code, go to its Menu > Network > Display the QR Code. When it shows, use the iProjection's QR code option and scan it.
This will automatically connect your iPad or iPhone to the projector. And from there, you can control it!
Connecting via IP address
If the QR code doesn't work, you can try entering the IP address of your Epson projector into the app.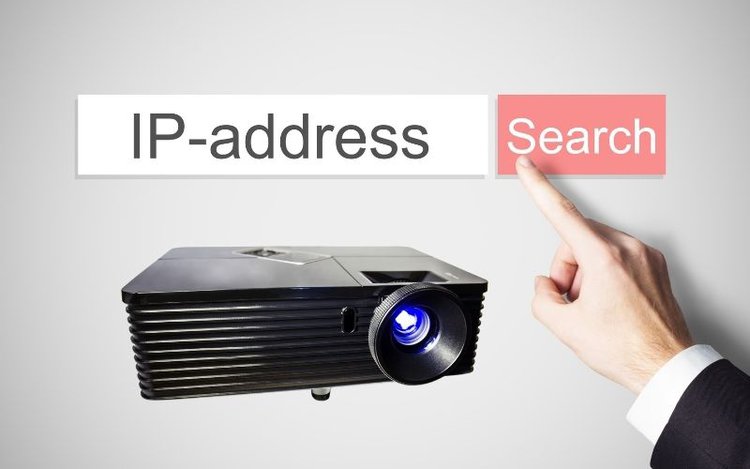 You will first want to obtain your projector's IP address. You can do so by pressing the LAN button on your projector's remote.
From there, tap on Network from the menu, and your IP address along with other information will be displayed.
Now, go back to the app's home screen and tap on Projector to open the Search Projector menu. From there, tap on the Other menu and enter your projector's IP address in the IP address field.
Still not working? It's possible that your projector is not compatible with the iProjection app.
You can look for compatible Epson projectors here.
Connecting Your Device with a Wire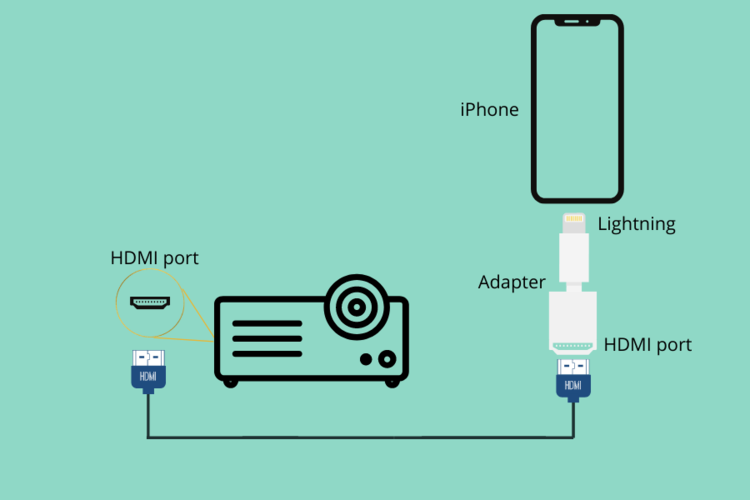 Say, your projector isn't compatible with the iProjection app. Or you just don't want to wirelessly connect your device to the projector.
You can do that using the projector's HDMI cable.
Since you're using an iOS device, you're going to need an Apple HDMI adapter. We recommend buying this straight from Apple so you avoid glitches that might happen with an inauthentic adapter.
How To Connect An iPhone to Projector
When you have these accessories, start with turning your projector on.
Connect one end of the HDMI cable to the port found at the back of the projector. Connect the other end to the HDMI adapter.
The other end of the Apple adapter should then be attached to your device.
This should already show your phone's home screen on the screen projector.
If it's not showing, it's either the cables are loose or you need to reset the projector.
We recommend tightening the screws found on the HDMI cable connected to the projector. Just twist the screws until they aren't loose anymore.
If that didn't work, then you can restart your projector. Unplug your phone first, and then unplug the projector.
Wait for 10 seconds and then plug it again and reconnect your device.
Controlling an Epson Projector Using an iPhone or iPad
Now that your projector is connected to your device, you can use it as a remote control.
The first thing that you have to do is pick a document from your phone.
Take note, that when you pick a document, you don't have to leave the app. Instead, go to the same menu panel and click 'Documents'.
If you'll be flashing photos, just tap 'Photos' instead.
And there you have it. Your documents or multimedia will be flashed on the screen or wall.
On the other hand, if your file isn't stored on your iPhone or iPad, what you can do is open the file on a browser.
Epson iProjection App Tutorial for iOS users
For example, if you're opening a file sent via email, all you have to do is click the file and open it on your browser of choice.
Once the file loads on your browser app, click the menu button below. This shows you which apps can be used to present or open the file.
The iProjection app will appear in the apps section and all you have to do is choose it.
This will open the file through the iProjection app. And from there, you can already flash it to the screen.
What file types are supported?
Speaking of documents and multimedia, there are a lot of file types supported by the iProjection app.
The following file formats are supported:
MS Word
MS PowerPoint
MS Excel
Keynote
Adobe
PDF Android
Google Docs
Google Slides
Google Sheets
For multimedia formats, it can be in the form of .jpg, .png, and .tiff.
Other Features of the iProjection App
The Epson iProjection App is an application available to smartphones, iPads, and tablets where you can flash audio, photo, and video from your device to the projector.
Epson iProjection | Wireless Display Solutions for Epson Projectors
This app was made to reduce connectivity issues and the use of wires. Since you can just use the app to control the projector and what it shows, then you reduce the need for cables and adaptors.
A great feature of the Epson iProjection App is the built-in moderator. This feature allows you to manage the displays of other devices connected to the app.
And yes, you can connect up to 50 devices at any given time!
You can also annotate in real-time from your phone onto the projected multimedia. This makes it very helpful for moderators and teachers to emphasize certain aspects of their presentations.
To do this, just press the annotation button on your app and directly make notes on your presentation. There is also a highlight and erase feature that you can do by using your fingers or a stylus.
However, the iProjection app is only compatible with certain operating systems. To know if your device is compatible with it, you can check the details here.
Conclusion
You no longer need an adaptor or an HDMI cable to project things from your devices. With the Epson iProjection app, you can show images, video, and audio right from your smartphone or tablet.
There are a lot of file types that you can open and you can also project a file that isn't saved on your phone.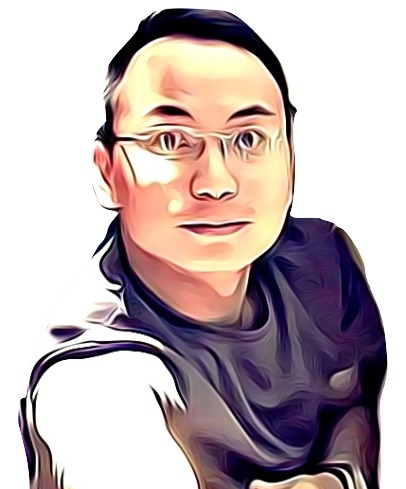 Vance is a dad, former software engineer, and tech lover. Knowing how a computer works becomes handy when he builds Pointer Clicker. His quest is to make tech more accessible for non-techie users. When not working with his team, you can find him caring for his son and gaming.