Projectors are popular devices for digital entertainment. They are easy to use and allow you to display media content on a large screen.
Due to its many advantages, the projector is ideal for various audiences. Many manufacturers now design and release projector models for different applications.
Among these manufacturers is the XGIMI — a moderately prominent brand with high-performance projectors.
This article discusses all there is to know about XGIMI projectors. It also includes step-by-step guides for connecting your XGIMI projector to various source devices.
XGIMI Projectors
XGIMI is a Chinese brand that designs and manufactures smart multi-functional projectors. Its projectors incorporate portability, image clarity, and theatre-grade sound quality.
For a decade, XGIMI has released several projector models. The projectors have sleek designs that complement one's interior decor.
XGIMI projectors have common connectivity options like HDMI and USB. They also have an integrated android system with access to different video streaming apps.
XGIMI projectors are not used in home theaters alone. They serve presentational and educational purposes in schools and offices.
Connect an XGIMI Projector To a Laptop With an HDMI Cable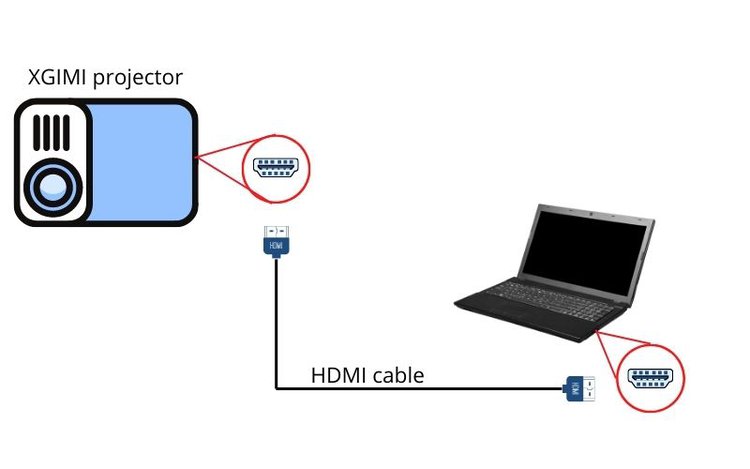 HDMI is the standard connector for transmitting digital audio and video between modern devices. It is both convenient and of high quality.
XGIMI projectors have two HDMI ports, which allow you to project content from your laptop through a wired connection.
Want to display your laptop's screen on a large projection screen? Below are steps to guide you.
Step 1: Plug one end of the HDMI cable into an HDMI port on your XGIMI projector.
Step 2: Plug the other end of the HDMI cable into your laptop's HDMI port.
Step 3: Switch on both laptop and XGIMI projector. Your XGIMI projector should automatically switch to the HDMI input source, displaying your laptop screen on the projector screen.
Step 4: If your projector does not automatically switch its input source, you can change it manually using the remote control.
Step 5: Ensure you change the input source to the specific HDMI port you are using (i.e., HDMI 1 or HDMI 2).
NOTE:
Typical HDMI cables are multidirectional, which means that you can use any end with your source or display device.
However, some HDMI cables are "directional" and can only transmit signals in one direction. They have one end labeled for input and the other for output.
Directional cables are for transmitting signals over long distances. If you use a directional cable, ensure you connect it in the right direction.
How To Cast Media Sources To an XGIMI Projector?
The XGIMI projector allows several options for connectivity, ranging from wired connections (as discussed in the previous section) to wireless connections.
Do you want to project media wirelessly? Here are your options:
1. The Wi-Fi Wireless Connection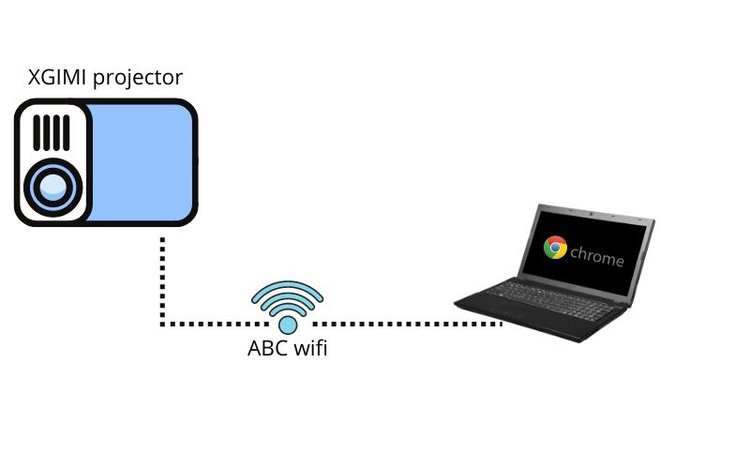 This option allows you to cast the screen of your source device to your XGIMI projector using Wi-Fi and your Google Chrome browser. To set this up, follow the steps below:
Step 1: Connect your laptop to your XGIMI projector on the same Wi-Fi connection.
Step 2: Open the Chrome browser on your laptop.
Step 3: Click on the "Customize & Control" icon at the top right corner of the page.
Step 4: Choose the "Cast" option.
Step 5: Search for and select your projector. Your projector screen will mirror the screen of your source device.
2. Built-in Google Chromecast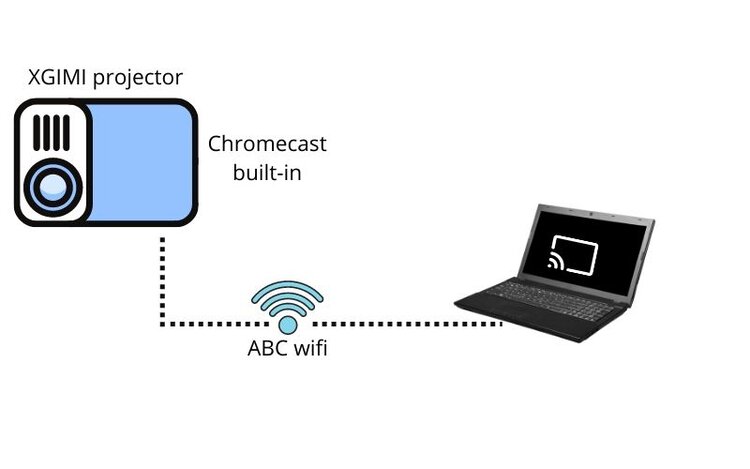 This option allows you to cast favorite apps onto your projection screen. You can cast videos, music, games, and a lot more through the built-in Chromecast feature.
All you need for this process is a Wi-Fi connection and the Chromecast app on your source device (i.e., laptop). Follow the steps below to mirror your screen.
Step 1: Connect your XGIMI projector and the source device to a single Wi-Fi network.
Step 2: Launch the Chromecast app on the source device.
Step 3: Go to the app screen of your XGIMI projector and tap the built-in Chromecast icon.
The screen of your source device will show up on your projector screen. You are all set!
Can I Connect My Phone To My XGIMI Projector?
The short answer is yes.
The XGIMI projector has an integrated Google android system that allows you to connect your mobile phone — both iOS and android — to your projector.
With this connection, you can project media content even if you don't have a laptop.
Connect Your XGIMI Projector To an Android Phone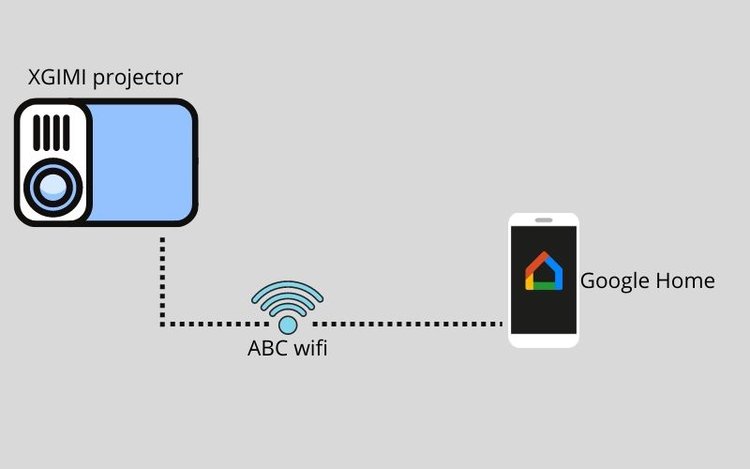 Step 1: Download and install the "Google Home" app on your android phone.
Step 2: Connect your projector to your android phone over the same Wi-Fi network.
Step 3: Launch the Google Home app on your phone.
Step 4: On the homepage, click the button for screen-mirroring.
Connect Your XGIMI Projector To Your IOS Device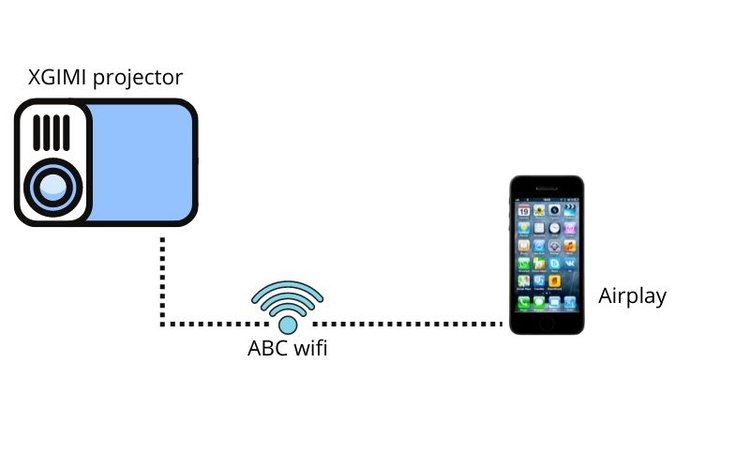 Step 1: Open Google Play Store on your XGIMI projector. Download and install the "AirScreen" app.
Step 2: Launch the app on your projector and start the "airplay" feature.
Step 3: Connect your projector and iOS device over Wi-Fi.
Step 4: Open the screen mirroring feature on your iOS device and choose your projector from the options.
With the Airplay feature, you can mirror any iPad, iPhone or MacBook connected to the same Wi-Fi.
Do XGIMI Projectors Support External Speakers?
XGIMI projectors allow you to optimize your audio experience with external audio devices. All you need is a speaker that supports a Bluetooth connection.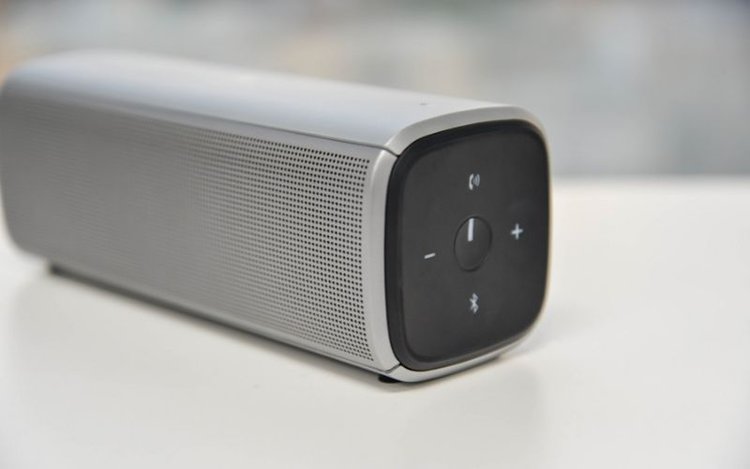 The XGIMI projector also has a 3.5mm audio port for wired audio transmission.
How To Connect Your External Speaker to an XGIMI Projector With Bluetooth?
Step 1: Turn on the Bluetooth feature on your speaker. Ensure it is on standby for pairing and not connected to another device.
Step 2: Open the "System Setup" menu on your XGIMI projector.
Step 3: Go to the "Remote & Accessories" option.
Step 4: Click on "Add Accessory", scroll through the available devices and choose your speaker.
Step 5: Once both devices are paired, your XGIMI projector will play audio through the speakers.
Conclusion
XGIMI projectors come in different models, each equipped with various unique features. However, they all have similar interfaces.
This article will help you navigate your XGIMI projector, regardless of its model. Follow our guides to connect your projector to your laptops, phones, and tablets.
Want to know more about XGIMI projectors? Visit the XGIMI website!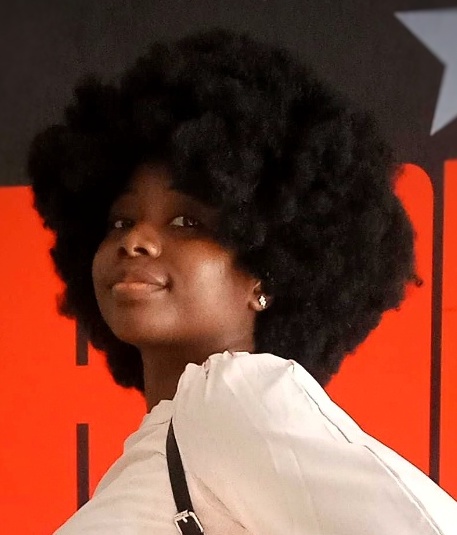 Gabriella 'Diogo is a content writer with a vested interest in tech hardware and equipment. She shares her knowledge and processes in an easy-to-grasp, lighthearted style. When she's not testing or researching device performance, you'll find her writing short stories or rewatching episodes of her favorite sitcoms.