One of the major advantages of using a digital projector is the ease of connectivity. You don't need to have hard copies of your images or movies to project them.
You will agree with me that digital projectors save a lot of time and resources that would have gone into printing transparencies due to their digital connectivity options.
With the right connection, you can get them to project any material from your computer, phone, USB flash drive, and other devices.
Common Ports in MacBooks & Projectors
When you connect your MacBook Pro to a projector, the connection enables you to mirror the screen of your notebook on a projector screen.
MacBooks released between 2019 and now usually have Thunderbolt 3 ports and can use a USB-C cable. Older models may require cables with Mini DisplayPort connectors. If you want to find out what ports your specific MacBook Pro uses before purchasing cables, check here.
HDMI is the most common connectivity option found in projectors. In fact, most projectors come with their own HDMI cord. In the rare case where the HDMI option is unavailable, connections are still possible if you use a suitable adapter.
The suitable adapter would have a matching port with your projector and its cable end has to match an input port on your MacBook Pro.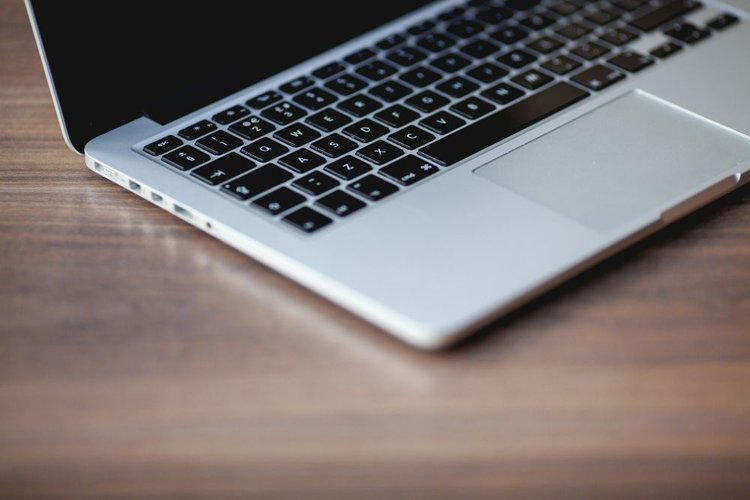 The ports on a MacBook Pro include:
HDMI
USB-C port
Thunderbolt 3
USB 4 port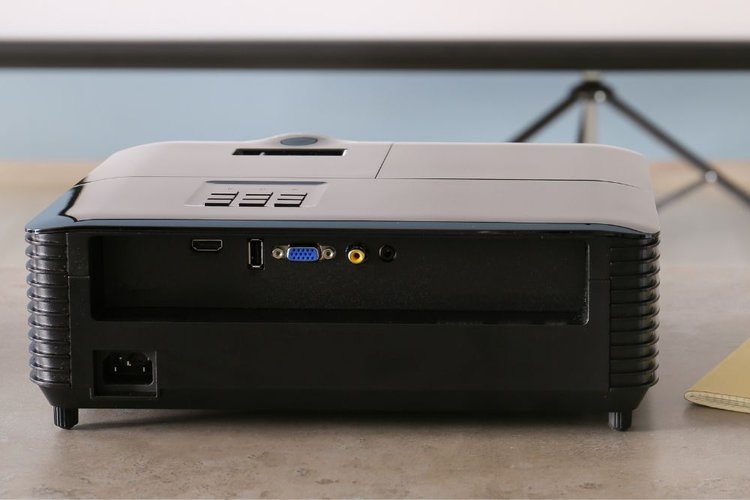 The ports on a projector include:
HDMI
SD Card slot
USB port
DVI-D
VGA
How to Connect Your MacBook Pro to a Projector with HDMI?
Turn on your MacBook Pro and make sure it is charged.
If your MacBook has an HDMI port, this means you can connect an HDMI cable directly between it and the projector.
If it doesn't, then connect an adapter to your MacBook. The adapter should have a USB-C port where you can plug in the HDMI cable.
Now, you can turn your projector on and plug the other end of the HDMI cable into it to get your projector.
To project the MacBook's screen, remember to slide open the projector's lens.
Adapter to use
As I mentioned earlier the majority of MacBook Pros don't have built-in HDMI ports and this makes adapters very important.
When connecting with HDMI, you can connect directly with an HDMI cable. However, if the MacBook Pro does not use an HDMI port, then the appropriate adapter to use would be an Apple USB-C Digital AV Multiport Adapter.
This adapter plugs into USB-C ports and has an HDMI port, a USB-C port, and a USB-A port for charging and data transfer.
Apple USB-C Digital AV Multiport Adapter
The USB-C digital AV multiport adapter lets you connect your USB-C enabled Mac or iPad to an HDMI...
This adapter allows you to mirror your Mac Display to your HDMI-enabled TV or display
Simply connect the adapter to a USB-C or Thunderbolt 3 (USB-C) port on your Mac or select iPad model...
Last update on 2023-03-29 / Affiliate links / Images from Amazon Product Advertising API.
How to connect your MacBook Pro to a projector using VGA instead of HDMI?
If your projector comes with a VGA port instead of an HDMI port, the process for connection is still quite similar.
Get an appropriate adapter and connect its USB-C cable to the USB-C port of your MacBook Pro.
Make sure your projector is turned on and plug it into a power source to keep it powered up.
Now, get the VGA cable for your projector, put one end into the projector's VGA port and plug the other end into the VGA port on the adapter.
At this point, slide open your projector lens if you want it to display the screen of the MacBook Pro.
Adapter to Use
When connecting your MacBook Pro to a projector with a VGA port, you will need an adapter with a VGA port. The MOKiN USB-C Adapter for MacBook Pro is a great option, although there are many others available for use.
This adapter has a port for VGA cables. It also has USB-A and USB-C connectivity options for charging and data transfer. You can use the three ports at once.
Sale
Last update on 2023-03-29 / Affiliate links / Images from Amazon Product Advertising API.
How do I connect my MacBook Pro to an external monitor with HDMI?
Now, you may want your MacBook connected to an external monitor for various reasons; more convenience, and a separate display.
It is possible to either have your external monitor mirror the MacBook's screen or alternatively have your external monitor display independently.
How to Set Up
Check your MacBook and external monitor to see that they have matching ports. The most common ports for external monitors are HDMI and USB-C ports. If the ports do not match, get suitable adapters and cables.
Plug the external monitor into a power source and turn it on.
Turn on your MacBook and log in, then connect the MacBook to the monitor. Automatically, the monitor will mirror the MacBook's screen.
After connection, you can leave the monitor as your main display by connecting an external keyboard and mouse to the MacBook.
When you close the lid of your MacBook, the monitor will keep on displaying what was on the MacBook screen.
Alternatively, you can set the monitor up as a second display. In this case, you will be able to use the screens of both your MacBook and external monitor for two separate displays.
To change the settings from mirror to separate displays, go to the Apple icon and click, open preferences > displays > arrangement tab. Here you will see a box (mirror displays), uncheck the box and you will be able to use the two connected screens for separate displays.
The two displays are visually represented in the arrangement tab and a white bar lies above the primary display. You can make either of the two displays the primary one by moving the white bar to the top of your preferred display.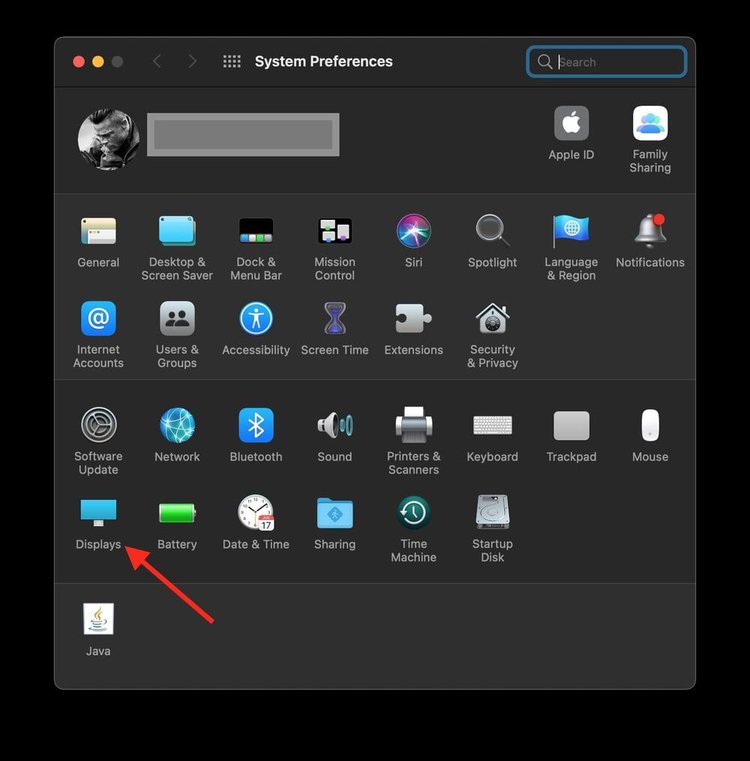 Conclusion
For external monitors, go from system preferences > display menu to find settings that allow you to adjust the resolution, color profiles, and night color temperature.
Connections between projectors and external monitors work pretty much the same way. Outside of the VGA and HDMI ports, there are still other connectivity options and they can still be approached in similar ways; direct cable connections or the use of appropriate adapters.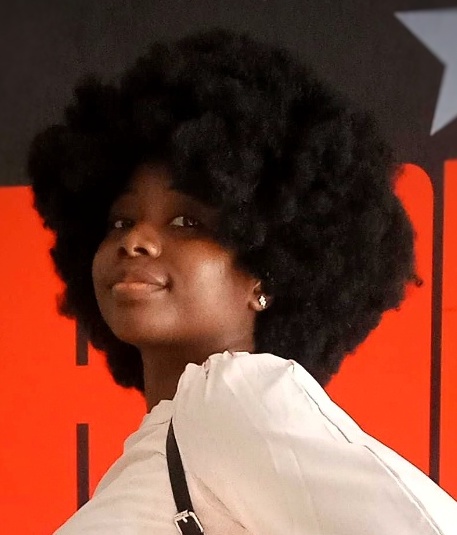 Gabriella 'Diogo is a content writer with a vested interest in tech hardware and equipment. She shares her knowledge and processes in an easy-to-grasp, lighthearted style. When she's not testing or researching device performance, you'll find her writing short stories or rewatching episodes of her favorite sitcoms.