You may have stumbled upon this article because you're having a hard time trying to connect your Dell laptop to a BenQ projector.
Whether you're presenting for a meeting, at work, or in class, connecting your laptop may not be as easy as it sounds.
Back in the day, it was as simple as plugging in the VGA cable and pressing the F5 key.
But newer laptops such as the Dell XPS 13 and Dell Inspiron 15 3000 don't have VGA ports.
One would have to have a variety of adapters, which is a bit of a hassle.
In today's article, we're here to talk about the following:
BenQ's projector types
Three wiring solutions to connect a Dell laptop to a BenQ projector
Wireless solutions
Without further ado, let's jump right in!
What Types of Projectors Does BenQ Offer?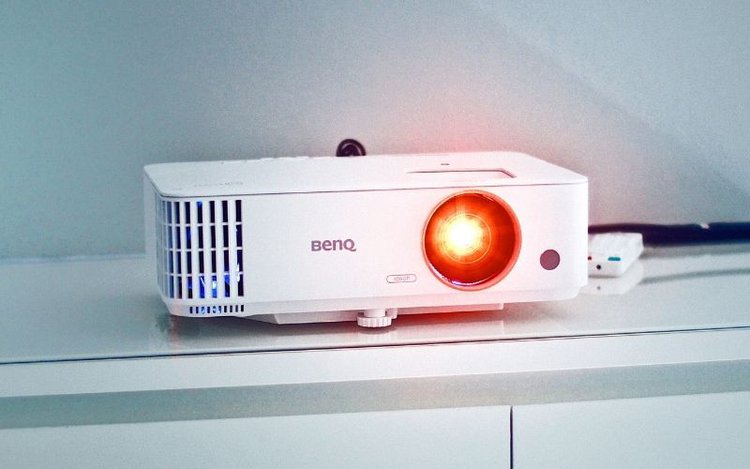 BenQ has a wide selection of projectors that you can use for almost any occasion, e.g., movie night, game night, or even just streaming short videos during your downtime.
For instance, the CinePro series is a great choice for those looking for an authentic cinema experience at home. But if you're aiming for color accuracy, on the other hand, the CinePrime is an ideal choice.
They also have a selection of projectors that are great for the outdoors, such as:
Now, for those of you using projectors for conferences and presentations, BenQ hasn't excluded you from their line-up of high-quality products.
In fact, they have over a dozen options for you to choose from, including these meeting and conference room projectors:
While BenQ prides itself on its easy-to-navigate interface, some people find it tricky to connect their devices (e.g., laptops and mobile phones) to a BenQ projector.
Luckily for you, this guide will walk you through the whole process of connecting your Dell laptop to a BenQ projector.
Three Wiring Solutions
1. Both Devices Have VGA or HDMI Ports
The quickest way to connect your laptop to a BenQ project is to use a VGA or HDMI cable.
Older Dell models have VGA ports you can connect to projectors and other output devices using a VGA cable.
It should look something like this: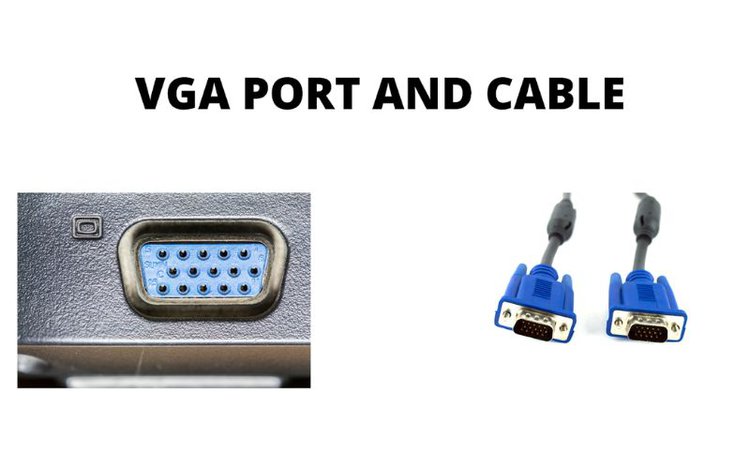 Newer Dell models now use HDMI, which is a much safer and more convenient way to transfer image data to output devices.
They should look something like this: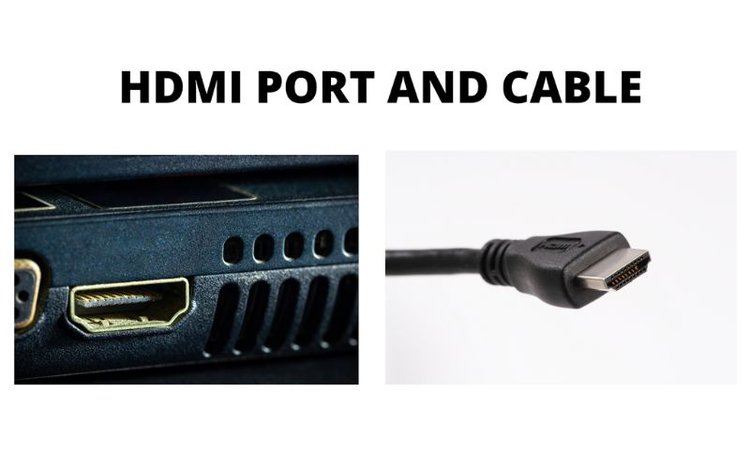 If both your laptop and BenQ projector are still using legacy VGA, you shouldn't have any trouble connecting them using a single VGA cable.
You simply:
Take one end of the VGA cable and connect it to your laptop.
Take the other end and connect it to the BenQ projector.
If all goes well, the images on your laptop screen should show up on the projector screen within seconds.
The same process goes for the HDMI connection.
2. Using an HDMI-To-VGA Adapter
If your laptop is using HDMI while your projector is using VGA, you need to invest in an HDMI-To-VGA adapter .
This lets you connect devices that use different interfaces, (in this case, VGA and HDMI) so you can easily share or stream video content.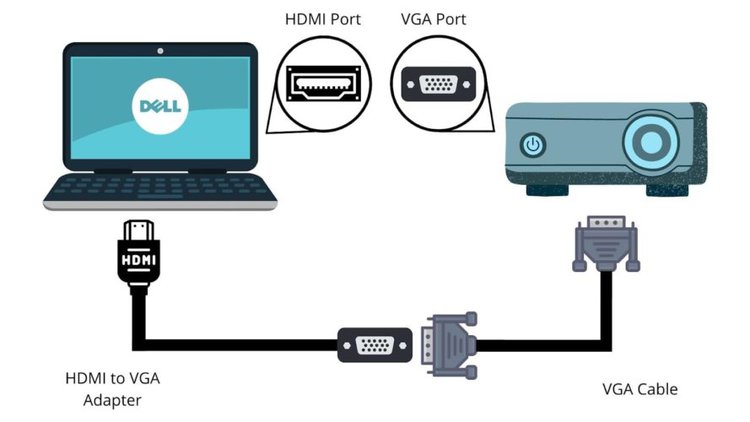 For connecting a BenQ projector with a VGA interface to a Dell laptop with an HDMI interface, perform the following steps:
Turn on your projector and laptop.
Plug the HDMI to VGA adapter into your Dell laptop's HDMI port.
Connect the VGA cable to the VGA port of the adapter.
Connect the other end of the VGA cable to the VGA port of the BenQ projector.
3. Using a USB-C To VGA/HDMI Adapter
Models like the Dell XPS only have a USB-C port to connect to other devices.
In this case, you'll need a USB-C To VGA/HDMI adapter to connect your laptop and your BenQ projector.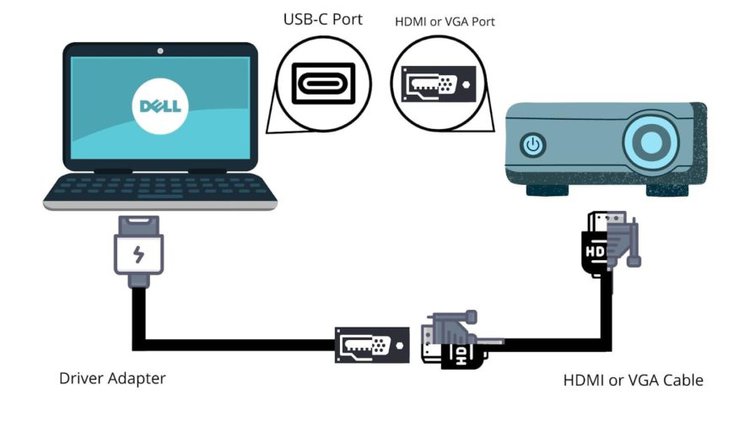 For connecting a Dell laptop that has a USB-C Port to a Ben-Q projector:
Connect the HDMI or VGA cable to your adapter
Connect the USB-C side of the adapter to your laptop
Then, connect the other end of the VGA or HDMI cable to the BenQ projector
The Wireless Solution
BenQ has a lineup of convenient, smart projectors that are great for both home and office settings.
These projectors allow you to wirelessly connect your devices to BenQ projectors without using things like dongles or cables.
If you're tired of working with wires, this might be the perfect alternative for you.
To wirelessly connect your Dell Laptop to a BenQ smart projector, perform the following steps:
Use the remote or projector keypad to navigate to the "Wireless Projection" option on the projector homepage
Look for your device's operating system: iPhone, Android, or Windows.
Next, follow the on-screen directions. Make sure that your laptop and BenQ projector are on the same WiFi network.
On your laptop, open Google Chrome and click on the "More Options" button on the upper-right side of the screen.
Click on "Cast" and wait for the image to load on your projector screen. If all goes well, results should appear within seconds.
Now your Dell laptop is wirelessly connected to your BenQ projector.
For more details, you can check out this video:
How to Wirelessly Connect and Display your Computer on a BenQ Smart Projector
The BenQ InstaShow
The BenQ InstaShow WDC10 is an easy-to-use wireless screen-mirroring system that lets you connect a laptop to a projector wirelessly.
Last update on 2023-05-28 / Affiliate links / Images from Amazon Product Advertising API.
Moreover, you wouldn't need an app for it to work. This is a true plug-and-play solution.
It's one of the most popular wireless systems in North America, used in corporate meeting rooms and classrooms.
This simple system allows multiple presenters to connect easily with a single button.
Here's a hands-on review of the BenQ InstaShow from OSReviews on YouTube.
REVIEW: BenQ InstaShow FHD Wireless HDMI Presentation System
To learn more about how to use the BenQ InstaShow, watch here:
BenQ WDC10 Review | InstaShow | Best Plug & Play Wireless Presentation
And there you have it!
Connecting your Dell laptop to a BenQ projector can be done in several ways, including the wireless solution.
Have any questions or concerns? Let us know in the comments!
Good luck!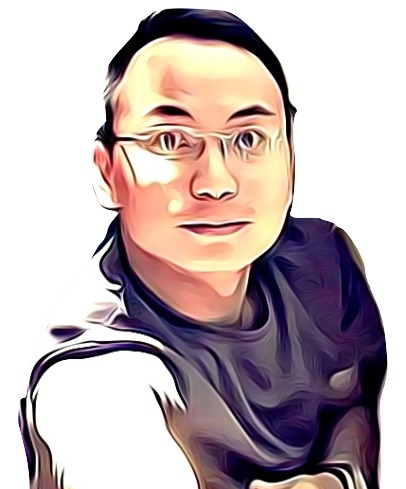 Vance is a dad, former software engineer, and tech lover. Knowing how a computer works becomes handy when he builds Pointer Clicker. His quest is to make tech more accessible for non-techie users. When not working with his team, you can find him caring for his son and gaming.