You can connect your 3D-compatible Epson projector to your 3D glasses by pushing both buttons for 3 seconds. Wait for the LED light to go green. However, you can experience some complications in the connection.
Here is how you can connect 3D glasses to an Epson projector and an overview of problems you may encounter.
What 3D Glasses Work With Epson Projectors?
The following 3D glasses are known to be fully compatible with Epson projectors:
Cocar RF .
DTV Corp RF.
Sony TDG-BT500A
BOBLOV DLP
Of course, there are many others that are compatible, but you should keep in mind that you may face some issues, be it in the form of a button acting up or one that doesn't do anything at all.
But before you start buying expensive 3D glasses, note that you won't be able to play 3D movies or view anything in 3D with a normal Epson projector. Not every projector is 3D capable, and this includes new models as well. So, when you're buying an Epson projector, make sure to check if it can play 3D content.
Standard projectors don't have the necessary color scheme or the projection hardware to display 3D signals. Instead, if you run a 3D movie on these projectors, you will only see distorted colors, even after wearing 3D glasses.
3D glasses contain filters housed in cardboard or plastic frames. These filters refract the distorted colors, making the image seem like it is not just appearing on the screen but also coming a bit towards you.
Back in the day, these glasses used to have a blue and red lens on each eye. However, modern 3D glasses are sort of like sunglasses. These glasses refract the light by shifting the shutter from one eye to another regularly, highlighting the subject and increasing the feeling of depth.
You will be able to see the same image from several different angles, especially the edge, because of the constant communication with the project. Hence, every 3D glass may not be compatible with an Epson projector.
The glasses you get when you go to the cinema can't connect with your projector. Of course, both items need to be compatible with each other, meaning your Epson device will also need to be 3D-enabled. Remember, Epson RF 3D glasses may not be included with your projector upon purchase unless they are part of a package.
How Do I Connect My 3D Glasses To My Epson Projector?
When buying a pair of modern 3D glasses, you will probably find a pairing button on top and an on and off switch. The process of connecting 3D glasses to an Epson projector might seem easy. However, be mindful of several complications that may occur. Here is a closer look at the process.
Pairing Your 3D Glasses With Your Epson Projector
Regardless of the projector you use with your 3D glasses, the first thing you will need to do is establish a connection between your 3D glasses and an Epson projector. Without the connection, your 3D image won't be clear.
Turn your projector off, wait a few seconds, and turn it on again.
Depending on the model, you can either use the on-projector button or the remote control to set the image source to HDMI.
If there is an input button, keep it pressed for a second. The button can be at the back of your projector.
Turn on your 3D glasses by sliding the power switch towards the "On" position.
Make sure the glasses are within 10 feet of the projector and hold down the "Pairing" button. This button is usually on the glasses' bridge or the right end-piece. Hold the button down for at least 3 seconds or until the light starts flashing green and red.
Wait till it connects. If it doesn't,

Press the pairing button again or
Remove the HDMI and reconnect it to the projector or
Press the input button again
Or do all three.

Once connected, the flashing light should turn green for a while (usually 10 seconds) and then turn off. You can now use the 3D glasses.
Project an image to see if you have successfully connected 3D glasses to your Epson Projector.
Viewing 3D Images With Your Epson Projector
Once your glasses connect, you will be able to view 3D images using your projector.
Gonbes G15 3D Glasses with Epson TW5300 projector
How Can I Convert 2D Images to 3D?
Modern Epson projectors also allow you to convert 2D images to 3D with the 2D-to-3D conversion option within the projector. To do so:
Find the "Menu" button on the projector. It should be on top of the unit or behind it, depending on the model.
Head on to the "Signal" menu.
Find the 3D Setup menu.
Choose the "2D-to-3D Conversion" option. If you display any image, the unit will process it for a bit and turn it into a 3D image. If you haven't selected any image, it may either ask you to choose a file for conversion or convert the next file you open automatically.
It is important to note that the images may be a bit slow to load with this option.
Connecting More Than Pair of 3D Glasses to Epson Projectors
There is no limit to how many 3D glasses you can connect to your Epson 3D projector. Whenever you need to add a new pair, you simply have to follow the process of connecting glasses as mentioned above. You may find that each subsequent pairing may be slower than the first. Eventually, connecting a pair may take much longer than connecting the first one.
If you walk out with the glasses for a glass of water or a snack while paired, they will go into standby automatically. You can identify if the glasses are on standby with the help of the flashing green status light. This is true for any number of 3D glasses connected at any given time.
To turn the glasses back on,you will need to turn them off and on again. You won't need to reconnect your 3D glasses to an Epson projector each time.
Troubleshooting Your 3D Glasses
Here are some common troubleshooting techniques to keep in mind if you ever find that a 3D image is either distorted or otherwise displaying incorrectly.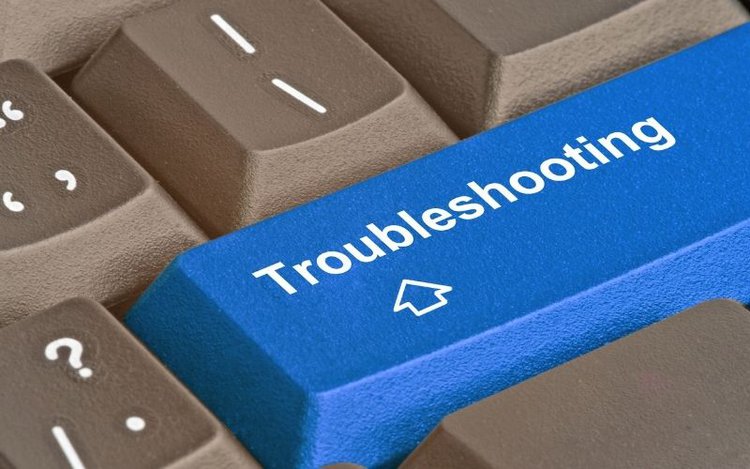 Recheck the "3D Display." Make sure it is set either to Auto or (Full) 3D.
Make sure your media and projector are 3D-compatible. The device's documentation usually includes more information about the 3D capabilities and resolution.
Make sure the HDMI port is functioning properly
Make sure the HDMI cable can support 3D signals.
Check if the 3D Format setting has been selected, as mentioned above. If it is set on auto, change it to the relevant format.
Make sure you are using the right 3D glasses.
Make sure the glasses are turned on, paired, and fully charged.
Adjust/readjust the 3D depth to strengthen or reduce the 3D signal
Calibrate the projector's diagonal screen size to match the image/screen dimensions in the Signal menu
Keep wireless technology away from the projector, such as cordless phones, Wi-Fi routers, and other 2.4 GHz equipment.
As a last resort, try selecting the Inverse 3D Glasses setting in the Signal menu. Remember to return the setting to normal.
Frequently Asked Questions

Will Samsung 3D glasses work with an Epson projector?
Yes, Samsung 3D glasses work fine with Epson projectors. You can also use Panasonic and Sony's 3D glasses, but you may have to face some minor compatibility issues.
Can I use passive 3D glasses with an active 3D projector?
No.
Active glasses use shutter switches between left and right eyes to create a perception of depth, while passive glasses use polarized glasses, causing each eye to see a different depth (because of vertical line perception). Different technologies would mean poor compatibility.
Can you use any 3D glasses with a projector?
It is best you use the same brand and recommended glass type (active and passive) with the projector you are using. You can use different 3D glasses; however, the results may not be ideal.
Which is the best 3D glass for my Epson projector?
You can pick from several options in 3D glasses. However, when choosing, it is best if you go for Epson active shutter glasses instead of passive glasses, which are budget-friendly. The Epson RF 3D Active, XPAND X105-RF-X1, 2X Sintron ST07-BT are great options to consider.
Final Thoughts
Epson is among the leading companies in the world of projectors. Based on how fast the tech is evolving, it will most likely stay there. It might not be as straightforward to operate as Canon or HP, but its quality is well worth the inconvenience at times.
Once you get used to connecting your 3D glass to your Epson projector, you will most likely prefer it because of the crisp picture quality and the 3D effects.
By following our guide on how to connect 3D glasses to an Epson projector, you should be able to use the glasses. You would also be able to troubleshoot most connection-related issues easily, adding immense value to your visual content like videos and presentations for years to come!
Last update on 2022-01-22 / Affiliate links / Images from Amazon Product Advertising API.