What To Know
To change the language on Samsung TVs, the steps vary by model year: pre-2016 models press the Menu button > System > Menu Language; 2016 models press the Settings button > System > Expert Settings > Language; 2017 or newer models start with the Home button > General > System Manager > Language.
If the TV's language is unknown, use Google Lens to translate on-screen text, easing the process of changing settings without guessing.
The SmartThings app can replace a lost or broken remote, facilitating the change of language settings on your Samsung TV through your smartphone.
Feeling stuck with a foreign language on your Samsung TV?
Don't worry, our easy-to-follow guide will show you how to switch languages on any model, even if you can't understand the current one.
How to Change Language on a Samsung TV?
Follow the steps below to change the language on different Samsung TV models.
Samsung TV settings have changed over the years. So, you will have to follow different steps depending on when your TV model was released.
If you don't know what year your Samsung TV is from, try Googling its model number followed by "release year."
Let's learn how to change your Samsung TV's language!
2015 and Below Models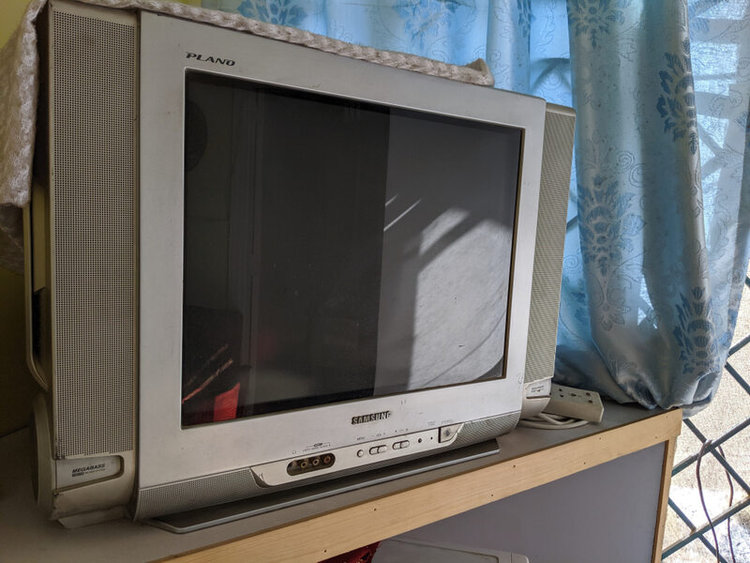 Step 1: Press your Samsung TV remote's Menu button.
Step 2: Head to System.
Step 3: Go to Menu Language.
Step 4: Select your preferred language from the list of available languages. You can press Exit or Back to exit from the menu.
2016 Models
Step 1: Press your remote's Settings button.
Step 2: Head to System.
Step 3: Navigate to Expert Settings.
Step 4: Go to Language.
Step 5: Choose the language your want from the list on-screen. You may now exit from the menu and use your TV in your preferred language.
2017 to Present Models
Step 1: Press your remote's Home button, characterized by an icon of a house.
Step 2: Open the Settings.
Step 3: Go to General.
Step 4: Open the System Manager.
Step 5: Select Language.
Step 6: Now, select the language you want to change your TV's interface to. To exit from this menu, press the Home button.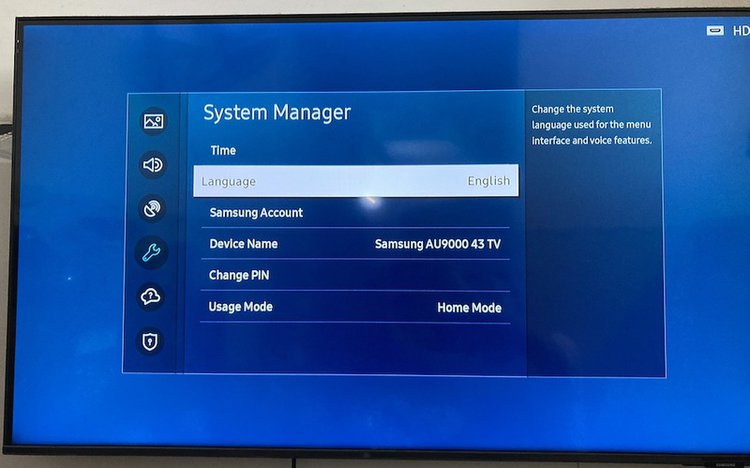 Troubleshooting Tips
Follow our tips and tricks to change your Samsung TV's language.
Changing your Samsung TV's language can be unexpectedly complicated, especially if the TV's interface is in a language that you don't have a firm understanding of.
Additionally, you may have lost the TV's original remote or find that it's broken.
Luckily, we have some tips to resolve both of these issues.
Let's learn about them!
Use the Google Lens Translation Feature
If your TV is set to a language that you have no understanding of, it may be difficult to navigate its settings.
Don't give up just yet! The Google Lens app (available on the Google Play Store) has a translation feature that allows you to translate photos.
Simply point your phone's camera at your TV and select the app's Translate option. The app will then translate whatever text it recognizes on-screen. You can then select the correct setting option, eliminating hours of trial and error.
Kindly note that some words in certain languages do not have direct translations and therefore will not be translated. If you come across untranslatable words, context clues and icons can be very helpful when deciphering their meanings.
To learn more about how to use the Google Lens app's translation feature, watch the video below.
how to translate a document with google lens on android phone
Use the Samsung SmartThings Remote App
Don't worry if you can't find your Samsung TV remote. You can use the SmartThings app instead!
This nifty app is available on the Google Play Store for Androids and the App Store for Apple devices, and can completely replace your TV's original remote.
Simply connect your Samsung smart TV and phone to the same network and ensure you're logged into the same Samsung account on both devices. Then, follow any additional instructions to pair your devices.
Please note that the SmartThings app cannot power on your TV, so you will have to do so manually using the TV's control button found on the back or side of the unit.
Once linked, you'll be able to control your Samsung smart TV from your smartphone or tablet.
The SmartThings app also makes it easy to mirror your phone's screen. Now, you can watch content from your phone's apps on the big screen without fussing with the settings.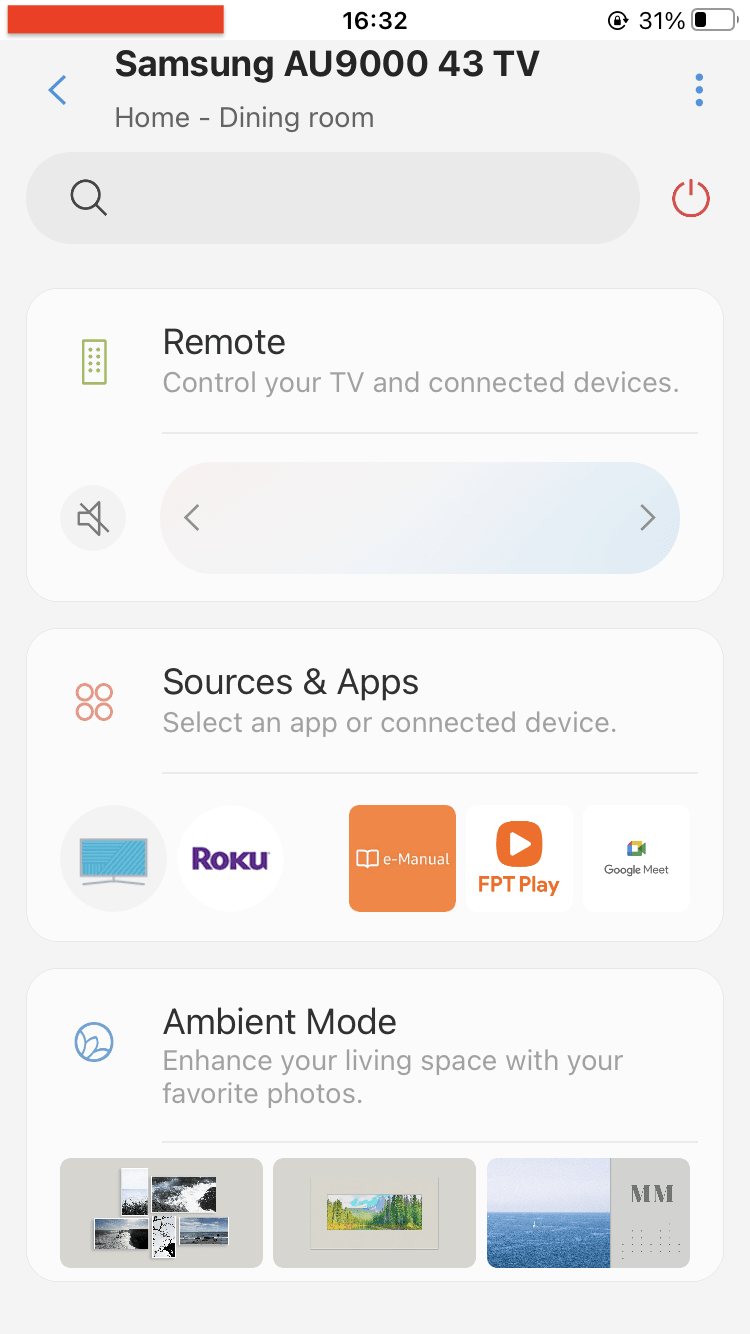 Watch the video below demonstrating how to pair the SmartThings app to your Samsung smart TV.
How to connect your Samsung TV to the SmartThings app.
Wrapping Things Up
Don't let an unfamiliar language stop you from navigating your TV. Changing your Samsung TV settings couldn't be easier!
If you're having difficulties understanding the settings' labels, try using the Google Lens app to translate the text on-screen.
If you can't find the TV's remote, you can use the Samsung SmartThings app to navigate your TV instead.
Just like that, you're an international techie with the skills to navigate any Samsung TV, no matter which country you're in.
What's your experience changing a Samsung TV's language? Have you ever used the Google Lens translation feature when traveling?
Let us know in the comments below! (And have a great trip!)
Yesenia Achlim is a technical copywriter and editor with a focus on AV equipment. She aims to break down complicated topics and make technology accessible, no matter your technical expertise. When she's not teaching you how to replace a projector lamp, you can find her reading and baking.