Purchasing your first projector is exciting. However, there are a few things we need to do before we can experience the best of our projector. We need to block out as much light as possible. This is how to block light for a projector you're bringing home.
We'll look into different ways we can reduce light from coming into your home theater. However, we'll also look at creative solutions in case you need something unique.
But, first, let's look at the room that's becoming a home theater. Then, we need to see where the light is coming from. Finally, we'll take some action and discuss many possible solutions.
Which Room is Your New Home Theater?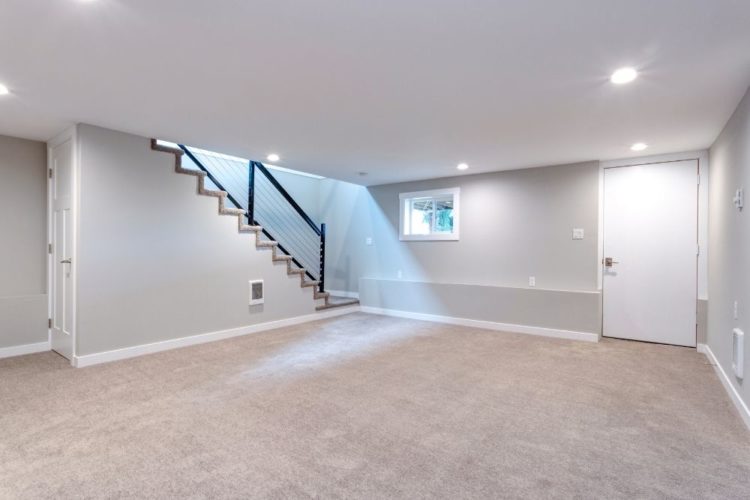 The basement is the best area for your new home theater.
Basements are mostly underground. They usually have little to no windows. And, sometimes basements are big enough to do anything you want. This makes it ideal for your new movie-watching room.
However, we're not all lucky enough to have a basement. This means we have to compromise and use another room in the house.
Some homeowners use their garage. Typically garage doors block out most natural light. However, even the best garage doors have small windows. But, blocking them is as easy and simple.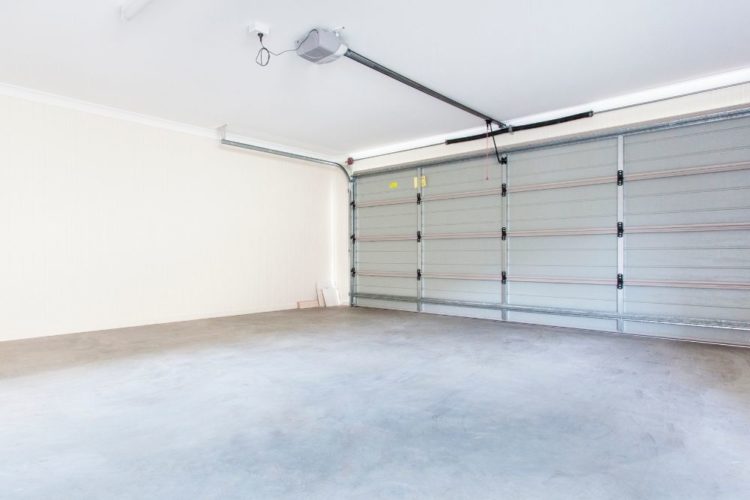 If your garage or basement has windows, the best thing is to cover them. If these two rooms are out of the question, perhaps another room in the house is best.
So, if you're using the living room, or perhaps a spare bedroom, we'll suggest different yet universal ways one can block out as much light as possible.
Different ways to Block Out Light
Our main goal is to reduce the light and create the darkest possible room. That means removing any glare from objects, sunlight, phones, and even bedroom lights.
So how do we reach pitch black? Here are a few ideas.
Blackout curtains
Buying blackout curtains is a good first step. They darken your room instantly.
Sale
Last update on 2023-10-01 / Affiliate links / Images from Amazon Product Advertising API.
If you're in a living room, blackout curtains are ideal. Remember to buy curtains that are several inches to a foot wider than the size of your actual window. We want to make sure light doesn't come from its edges.
If you have a big living room window, you can purchase thick curtains that can overlap or even tie together. The great thing about blackout curtains for common areas of the house is that you don't have to compromise on style.
Blinds and roller shades also work if your media room is located in a common area.
If your home theater is in a dedicated room, getting black blackout curtains is best. To top it off, the fabric used in curtains also helps the acoustics.
Focus on dark colors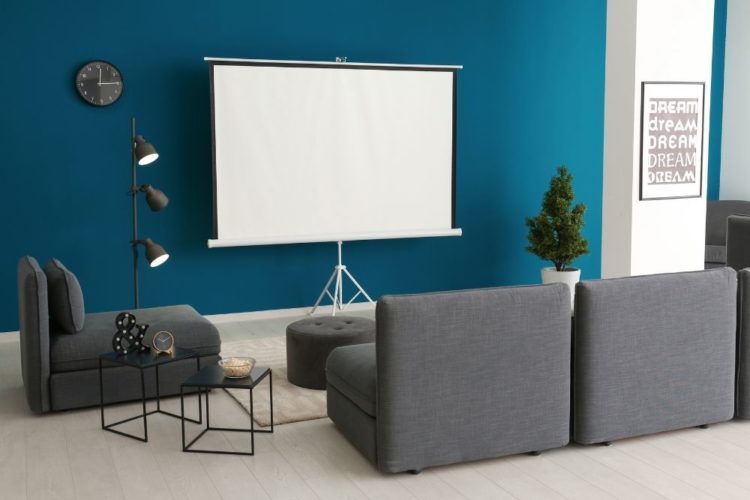 It's common for people to paint their walls white. Your home theater is different. Painting your new home theater darker colors will help. But, we're also not suggesting you paint your walls black.
Many colors minimize the absorption of light. Take brown or blues, for example. Dark brown or navy blues will drastically reduce the amount of light that bounces off the walls. The same goes for deep greens. Dunn Edwards is quality paint and fade-proof.
Glossy paint creates shine, so it's better to go with a mat finish as well.
The same rule applies if you're buying furniture for your media room. Darker colors, like dark browns and blacks, are best in this room.
If you need comfortable furniture to compliment your home theater buying a black or dark brown recliner is always a good way to go.
Dark leather recliners are great. They're also easy to clean. However, the leather creates a shine that can reflect onto the screen
Your best bet is to get sofas or recliners with a mat or fabric finish.
Don't forget about the ceiling. Painting the ceiling a dark color will help reduce light from bouncing off the walls. Many cinemas have grey pads on the ceiling. However, this serves a dual purpose. It also helps with acoustics. So, if painting is out of the question, consider adding grey fabric to your ceiling.
Have proper lighting systems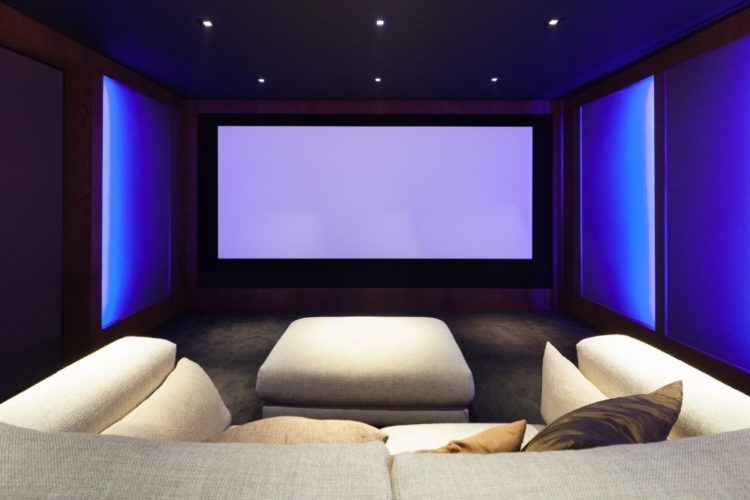 Homeowners love bright rooms. However, this is not the case for a home theater. To block light for projectors, we need the least amount of light. In other words, some light might be okay, but it has to be the proper amount of light.
Limit your light as much as possible. If you do need light, make sure it all points away from the screen. This will keep your projector from competing with other lights in the room.
For example, many theaters have lights for safety and decor.
In our case, we can do something similar if we use dimmable mood lighting.
Perhaps add recessed LED lights to accentuate steps. Add dim lighting to find your remote controls.
If you have a themed home theater, you can purchase smart lights that easily pair to your smartphone.
Smart lighting is great because you can often change the color and the brightness. This means you'll have maximum control of all lights in the room
Limit certain objects
There are many objects you don't want in your new media room. Mirrors and glass table tops are some of the worst. Although they're great for other purposes, these objects will catch the light and reflect it.
Nowadays, we all have smartphones with bright screens. It's best to place phones in your pocket and put them on silent to keep them from disturbing us.
Other objects such as keys, ceramic vases, mugs, and glass cups also reflect light. It's better to keep these out as well.
How to Block Light for Projectors in Your Basement
If you managed to turn your basement into your dream home theater, you're in luck because it's the easiest room in the house.
However, blocking the light coming from basement windows is either very easy or somewhat complex, depending on the shape of the basement window.
Although usually, they're smaller than standard windows.
But, if your window is deep or goes outward instead of downward, your best bet is to purchase foam blocks you can cut and plug the window until it's completely covered. For example, styrofoam blocks used for floral arrangements work great.
Foam is not a very attractive material. But creating a small set of blackout curtains to place above it shouldn't be difficult or expensive.
Regardless, the blackout basement curtain will look good, as well as block any remaining light that might come through.
These rules also apply to garage door windows.
Creative Solutions to Block Out light
There are many fun and creative things you can do to block light for projectors.
Construct new walls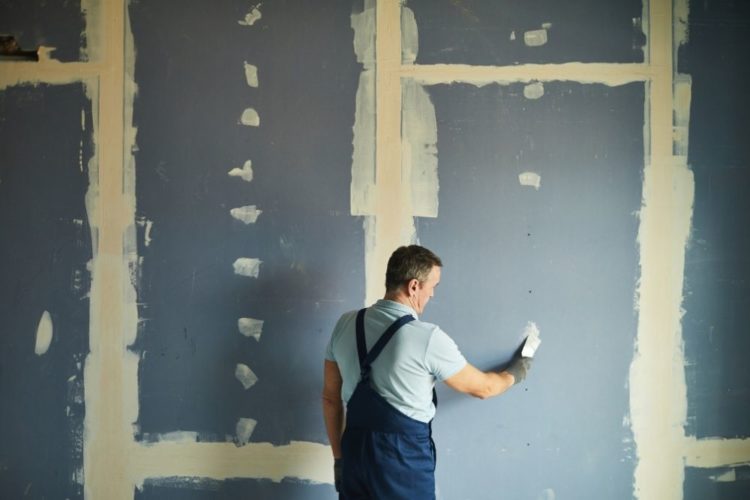 An extreme example is constructing new walls without windows. However, not everyone has space or budget for something like that. Nevertheless, here are a few more ideas.
Tinting your windows
If you're in a spare bedroom, consider tinting the windows. Tinting as dark as you can in combination with blackout drapes helps immensely.
Spray paint your windows black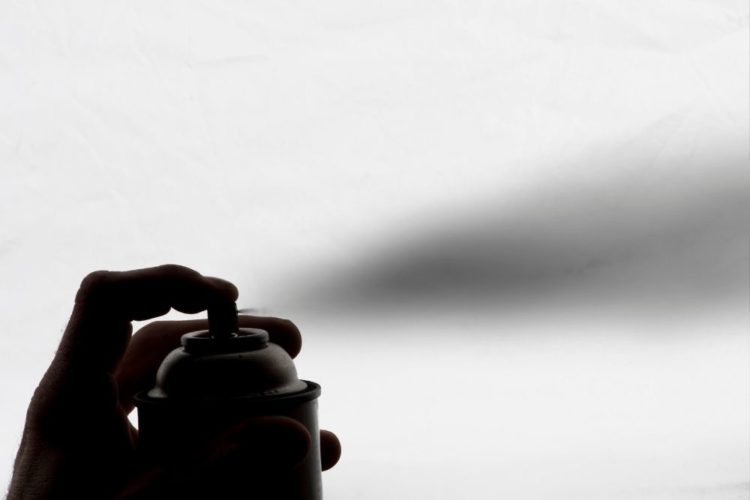 Another tip is to spray black paint on top of your newly tinted windows. That creates a solid dark window without actually painting on the window itself.
In the future, if you ever need natural light again, you can peel the tint, and the windows are clear as day again.
Cover them with movie posters
A classic way to block out light from your windows is to cover them with movie posters.
The best way to do this is to frame a 27 by 40-inch movie poster onto a larger frame that will cover your entire window. Place said poster against the frame, and now, you have great decor that serves as a light blocker.
Use aluminum foil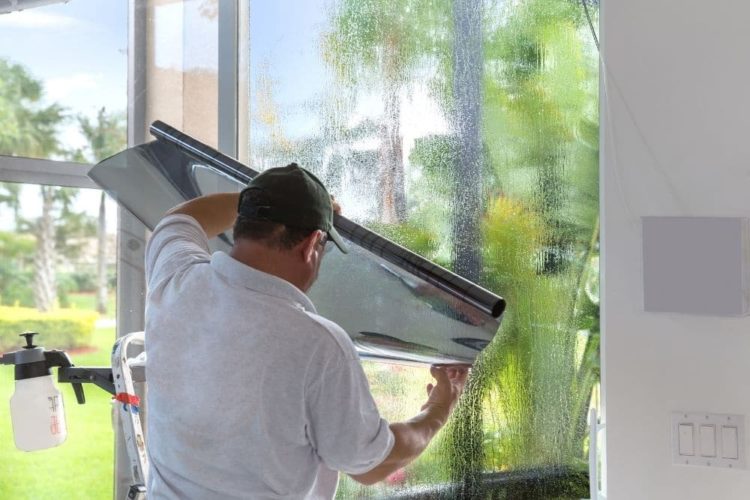 If you're on a budget, you can use aluminum foil for all your windows as long as you use curtains as well. Cardboard is a great alternative to foil paper.
Get curtain liners
If you're looking for something minimal and non-invasive yet practical, consider purchasing a blackout curtain liner for your existing curtains.
Blockout liners work best if they're dark. However, they go underneath your existing curtains and prevent less light from coming in. Nevertheless, curtain liners don't always block out 100 percent of light.
Plant trees and bushes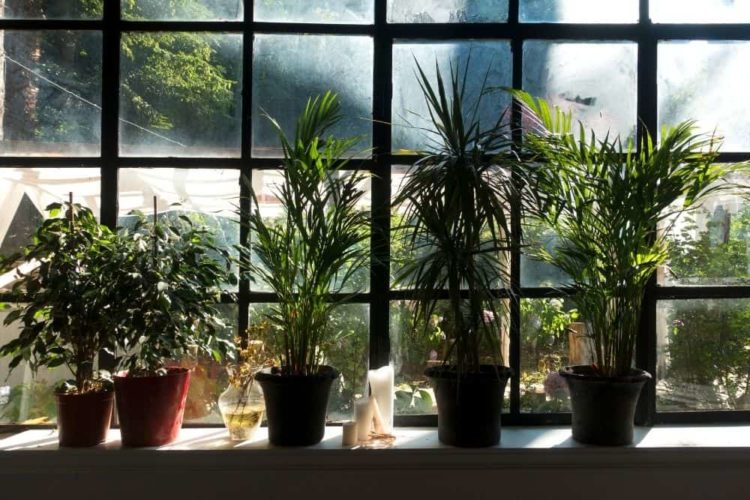 One of the best and often overlooked ways to block out sunlight is to plant trees or bushes. Not only is this unique, but it will help the environment. It's a natural way to help your home theater, which also improves your home's curb appeal.
Even though planting trees and shrubs blocks plenty of light, There's no guarantee it will block out everything. But, it will sure help.
When it comes to basement windows bushes, usually cover the light entirely.
Dark is what Matters
Learning how to block light for a projector isn't as challenging as you think. With a bit of imagination and some artistic discovery, everything is possible.
However, always remember "dark is what matters." In other words, dark furniture, dark walls, dark curtains, and no shiny surfaces.
Now, the only thing left to do is take the darkness test.
So, let's turn down the lights and see how dark it actually gets. And if it's pitch black, it perfect.
Now, let's power up that projector. We have some movie watching to do.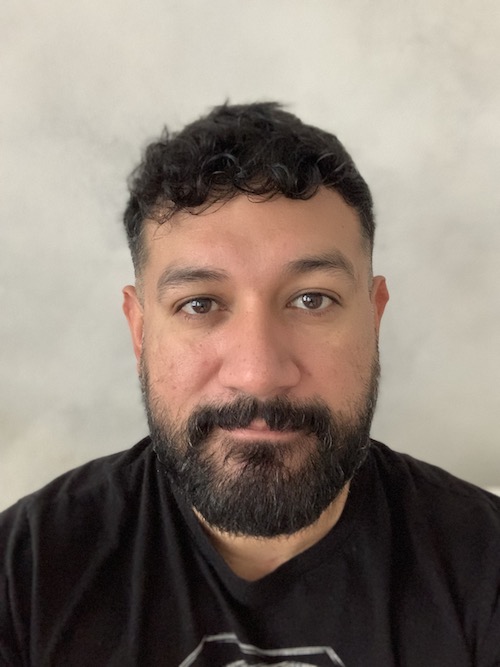 James Quintanilla is a technical copywriter. Although his experience allows him to write on many topics, he loves to focus on tech and travel. As a freelancer, James has worked on projects with Pointer Clicker, Lonely Planet, and the Travel Channel. When he's not writing or planning his next adventure, he's watching a scary movie.