One of the best things about buying a projector is its versatility. I mean, you can use it in any room of the house. And in many cases, you can use it outdoors as well. So this begs the question of how to attach a projector screen to a brick wall?
A brick wall is one of the hardest materials to work with. Therefore, it's no surprise that many people are intimidated by material that makes drilling holes impossible.
So today, we are going to give you several different options to attach a projector screen to a brick wall so you can enjoy a beautiful outdoor home theater.
Let's Get Right to It
There are several ways to attach a projector screen to a brick wall. So, we want to get right to it and give you a few easy and affordable options from the start.
Use Projector Screen Wall Mount L-Brackets
The first option is to get a device called Projector Screen Wall Mount L-Brackets . The brackets are L-shaped to give you a handy way to clip your white projector screen on quickly and accurately.
L-brackets work well with brick, drywall, and even concrete walls.
Here's a quick video of what we'll go through. Although we should mention it's not an exact replica, it compliments the next steps perfectly.
MOUNT-PS01B Universal Projector Screen Wall Brackets by VIVO
How to Install Projector Screen Wall Mount L-Brackets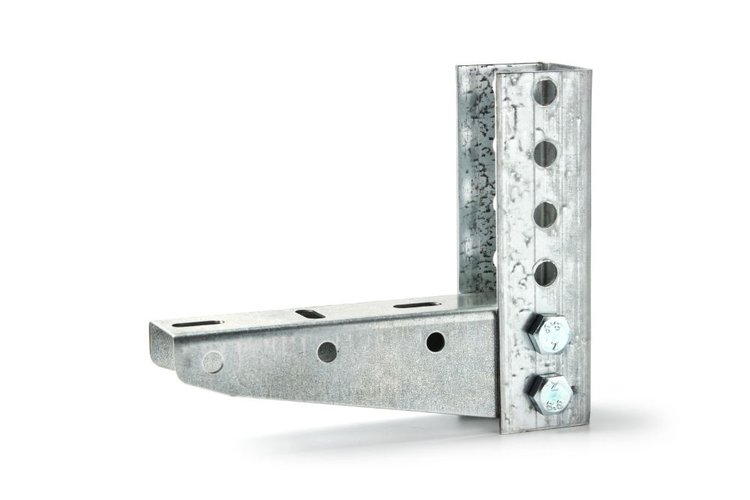 The L-Brackets are easy to install, but you will need a couple of things to do so safely.
First, make sure you have protective eye gear. Next, you'll need a power drill for the screws. However, before you start anything, let's put our protective eye gear on. You don't want any particles of brick flying at your eyes.
Now, let's see what's inside the product's box. It should contain two mounting L-brackets, two mounting hooks, and two bags of mounting hardware.
Each mounting hardware bag includes two screws, two pins, one bolt, and four flat spacer adapter bolts.
We have to make sure we mark our spot on the wall we want the screen on. If you already have a screen, make sure you know the appropriate measurements.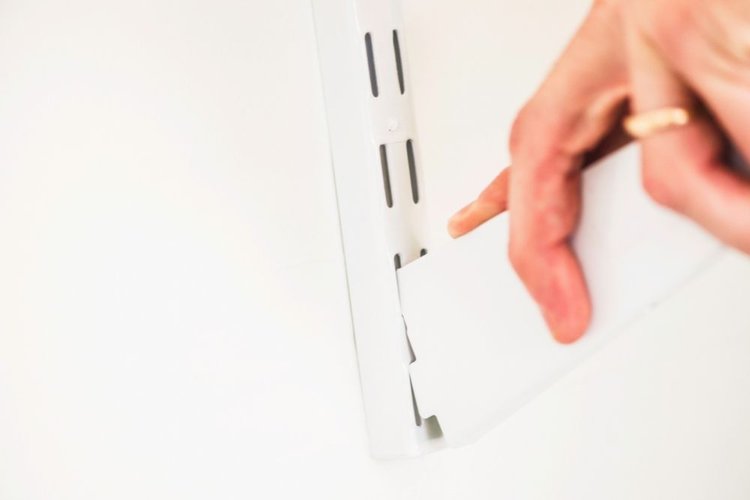 Place your L-bracket on your brick wall against your marking. Now take the power drill and the appropriate screw and gently begin drilling.
Do the same with the second L-bracket.
Once both L-brackets are secured, you can place the hooks in the appropriate hole.
The great thing about this product is that it's easily adjustable. You can slide the hooks to get that perfect distance from the wall. This gives you the flexibility you need when hanging your screen.
Also, these brackets allow you to mount anything as long as it's under 66 pounds in weight.
However, there are other "do it yourself" methods you can do that will cost a lot less and have fewer steps
Do-It-Yourself Anchors
The easiest thing to remember when hanging anything to a brick wall is that a three-inch screw will do the trick. Simply purchase a few from your local hardware store, measure your proper height and start screwing.
Now that you have the gist of it let's get into some basics.
Drilling holes and Anchoring to Brick Walls
Using screw-in anchor hooks is easy. They're also handy because they secure things on brick walls easier than you think. We'll talk about it in detail below but here is a video in case you need more details.
how to drill and anchor into brick, concrete and cement
So, here is what you need to do.
First, make sure to purchase anchors intended for the proper weight of your object. A projector screen doesn't weigh much, so this works perfectly.
Now that you have anchors, we are going to need a power drill.
Take the drill and make sure to use a masonry bit that's slightly smaller than the screws/anchors you purchased. This ensures that your anchor is snug enough for your projector screen screws.
Next, you have to decide if you want to drill into the brick or the mortar part of your wall. The mortar is the area between bricks. Technically it's easier to drill through but don't worry. You can also drill into the brick itself. However, drilling into the brick is just more challenging and takes more manpower!
Now that you've decided where you want to drill those holes, take a marker or any writing apparatus and mark your spot.
It's now time to power up that drill.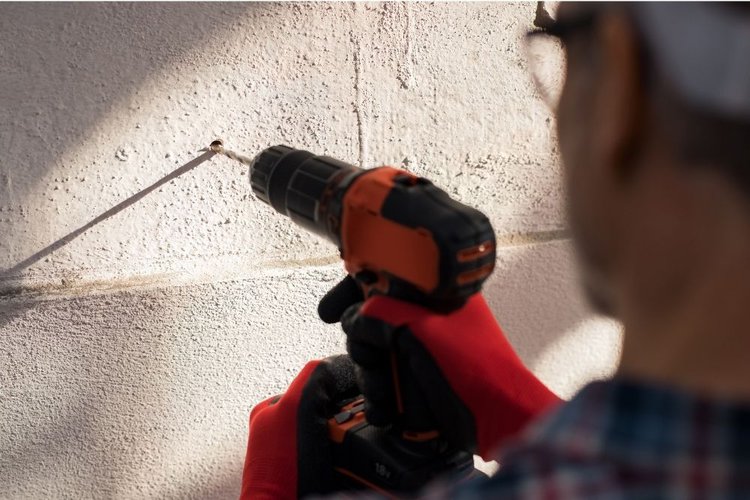 When drilling, remember to keep the drill at a 90-degree angle to the brick wall. Make sure you're working slowly. Brick is challenging but not impossible.
As you drill, you want a hole that's a little deeper than the length of your screws. Once you're done drilling, let's clean the dust and debris from the new hole.
The easiest thing to do is to reverse the drill bit. That takes care of most of it. However, you can also use a pipe cleaner.
This is the part when you insert the anchor into your newly drilled hole.
You can insert a hook into the anchor plate and then drive the anchor into your new hole.
Once everything is inserted, you'll have to tighten everything manually.
Use a screwdriver to tighten everything and make sure it's all secure.
Now you have an inexpensive way to attach a screen to a brick wall.
Hanging Things Without Drilling Holes
There's one more option for attaching a projector screen to a brick wall. Using a pinch hanger might work. Although a word of caution, pinch hangers are mainly used for light objects. It also will not work on flat concrete walls. It must be laid brick.
First, purchase pinch hangers to install on your brick walls.
Pinch hangers are great because they clip on the brick itself. There's no drilling or screwing involved.
Clamp the pinch hanger to the top of the brick. Then clamp the bottom to the underside of that same brick.
And that's pretty much it. Nice and easy.
How Easy is That?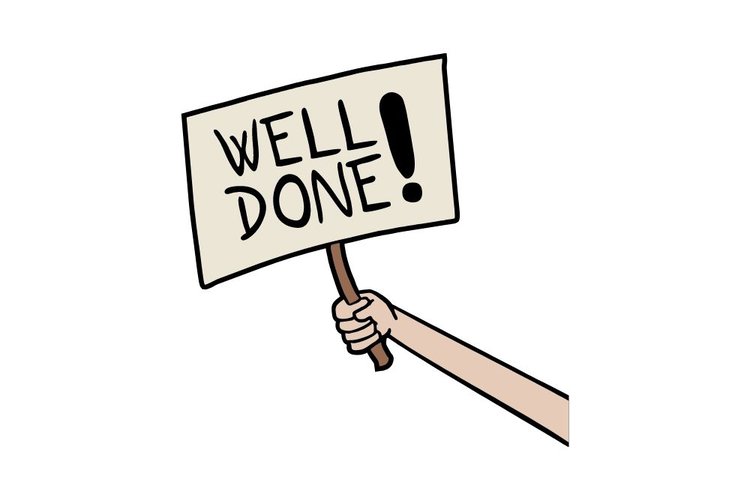 So, there you have it—three different options for attaching a projector screen to a brick wall.
All three options are relatively straightforward. Some options are do-it-yourself fun, and the last one is inexpensive enough for everyone.
If having a great outdoor home theater isn't great enough, now you've learned a new skill you can pass along.
So let's hang that projector screen and start watching some horror flicks under the moonlight.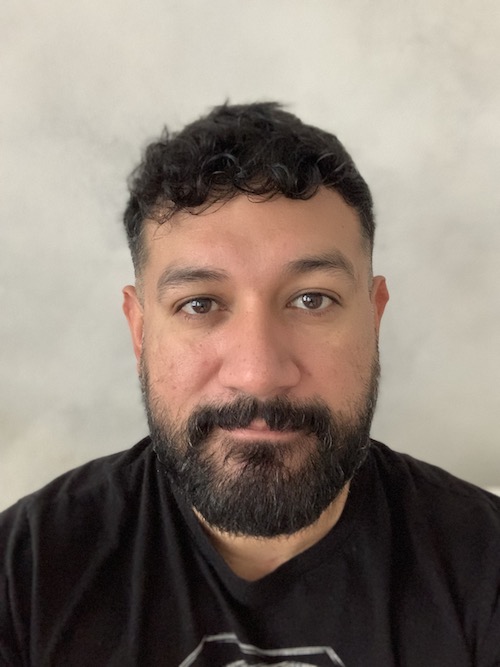 James Quintanilla is a technical copywriter. Although his experience allows him to write on many topics, he loves to focus on tech and travel. As a freelancer, James has worked on projects with Pointer Clicker, Lonely Planet, and the Travel Channel. When he's not writing or planning his next adventure, he's watching a scary movie.