For kids and young adults growing up in the 2010s, 4K is just one item in a long list of technologies with which they've grown up interacting.
Older folks, however, might see 4K TV as the technological equivalent of a magic wand. It does its tricks, and voila, we have the sharpest images ever seen on TV.
And it makes them marvel at how far the world has come from the days of analog TV to the digital TV transformations that gave rise to 4K.
To celebrate these advancements in TV technology, we're going to look at the origins of 4K.
How old are 4K TVs, anyway?
Read on to find out who brought us the first 4K TV, the impact of 4K today, and how we can expect the technology to fare in the future.
Let's jump right into it!
When did the first 4K TV come out?
The first 4K TV came out in August 2012, and two months later, it was available for mass purchase.
Before this, though, a few companies had developed monitors that could display 4K videos.
R&D for 4K technology started in earnest around 2001. IBM developed the earliest 4K displays in 2001, proving that it was time to advance from HD to Ultra HD.
And in 2010, Panasonic released a 152-inch 4K display, the largest professional 4K plasma display at the time.
Between 2001 and 2011, Nippon Hoso Kyokai (NHK; Japan Broadcasting Corporation), alongside TV makers like Samsung, Sony, Sharp, and Panasonic, went into full-on development mode.
The groups carried out multiple demonstrations to test the feasibility of UHDTV signal transmission via fiber-optic, satellite, and Mhz band modulators.
Among other parameters, their tests checked the transmission range and viability of live telecasting of ultra HDTV.
Which company released the first 4K TV?
LG was the first company to release a 4K TV on August 23, 2012. The model was 84LM9600.
84LM9600 was a 3D, LED diagonal with 7 picture modes and a 3-way, 10-speaker audio system, complemented by Infinite Surround System.
It featured seven connectivity options, including WiFi, Intel WiDi, and Windows 7 compatibility.
In late 2012, LG discontinued the model.
Five days after LG launched the first UHDTV, Sony quickly followed suit with their first 4K TV, the 84-inch XBR-84X900.
Thus began the foray into 4K UHDTV, with brands unveiling multiple models in quick succession over the following year.
When did Samsung 4K TVs come out?
Samsung launched its first 4K TV on January 7, 2013. The TV became available for purchase in March of the same year.
At 85 inches, the UN85S9 became the largest TV ever made. It ran on a quad-core processor and could connect to the Samsung Smart Hub.
The TV did not have the mechanism to support native 4K content. Instead, it used a built-in upscaling system to convert non-4K content and get it to fit into the display screen.
The limiting nature of the technology might seem obvious now, but back then, native Ultra HD was nonexistent. Anyone who owned a UHDTV had access to HD content only.
So the upscaling mechanism is all that was needed to convert the content to 4K.
Nonetheless, there were plenty of features that made buying the UN85S9 worthwhile. They included full LED backlight, WiFi, and a built-in camera.
Samsung later discontinued the model.
When did 4K become mainstream?
About 4K content becoming the most-watched type of content, we'd say 4K is yet to be mainstream.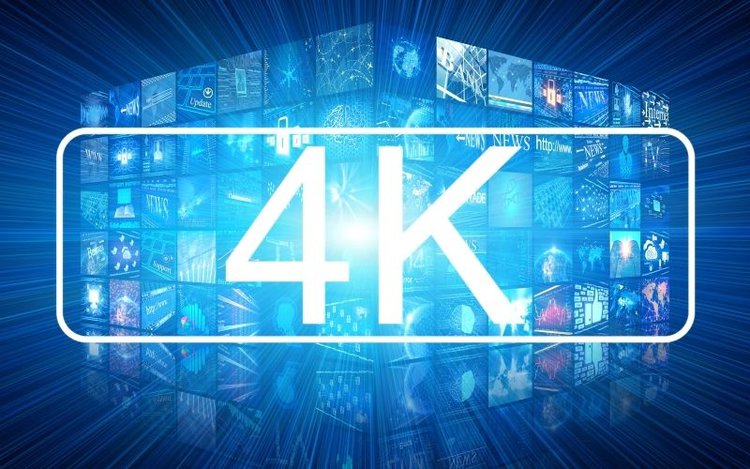 And that's because most of the 4K content available comes to us by way of on-demand streaming services and 4K games.
Streaming services took the 4K ball and ran with it. There are thousands of streamable TV shows, movies, and game titles.
4K content is not yet mainstream
Unfortunately, we can't say the same about over-the-air TV content. Except for sports, the TV world still has a long way to go as far as 4K TV content.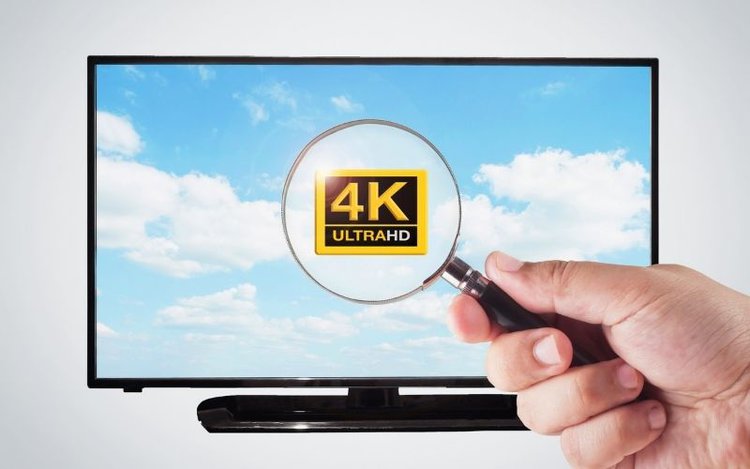 The BBC introduced the world to 4K sports content when it aired the London 2012 Summer Olympics in Ultra HD. Sky Sports would later, in August 2013, become the first specialty broadcaster to air sports specials in 4K.
Since then, numerous sporting events like the Wimbledon and World Cup have aired in 4K over the years.
In 2019, Fox began broadcasting select sporting events weekly in 4K.
And in 2020, the broadcaster aired the Super Bowl in 4K using upscaling technology (the event recording was in 1080p).
Further, NBCUniversal aired the Tokyo 2020 Olympics in 4K.
In September 2019, The New York Times reported that TV stations in the United States were yet to broadcast 4K TV over the air.
Two years after the NYT Wirecutter report, the situation has changed slightly. Currently, two U.S satellite TV broadcasters air 4K content on-demand and on dedicated 4K channels.
Still, they are a tiny fraction of the 1,758 TV stations broadcasting across the U.S.
To an extent, the slow uptake of 4K broadcasts is because some of the broadcast hardware needed to produce and air 4K content isn't available yet.
Not to mention that upgrading to 4K is quite complex and expensive and not something that can happen on the spur of the moment.
But that may change soon with the adoption of ATSC 3.0, the newest ATSC standard. ATSC 3.0 supports newer video technologies, including [email protected] fps.
Antenna TVs with ATSC 3.0 tuners can receive over-the-air 4K signals, a development that's likely to see a rapid increase in the volume of free 4K TV content available.
Until 4K content becomes a staple on TV (like 1080p is), we cannot say that 4K content is 100% mainstream.
4K TV is mainstream
However, in terms of the number of 4K devices on sale, 4K technology has, without a doubt, gone mainstream.
Let's focus on the most basic among audio visual media transmission devices, the TV.
Research published in June 2021 by the Consumer Technology Association (CTA) shows that 52% of U.S. homes now own a 4K TV. The CTA data indicates that out of all products surveyed over the 2020-2021 period, the adoption of 4K TV had the highest growth.
We can expect to see this percentage increase over the years, given that some TV brands have halted the manufacture of non-4K TVs.
Their focus now is on producing 4K (and 8K) TVs. And the priority is improving the integrated upscaling technology so that upgrading low-resolution content to the 4K TV display can be buttery smooth.
That alone says there's no going back, and consumers can expect a future dominated by 4K TVs.
Perhaps 8K TVs will, in due time, knock 4K TVs out of the ring in the fight for domination, but this is unlikely to happen soon, seeing as the world is only starting to embrace 4K.
Manufacturers' focus on 4K TVs over older HDTV models and the drastic drop in the price of 4K TVs has contributed to an increasing number of TV users opting to buy 4K TVs each year.
It's been a mind-blowing drop from the five figure price tag of the first-ever 4K TV to the current offerings, where a few hundreds or thereabouts can get you a solid low-end 4K TV.
That's right, 4K TVs are now low-end, a rapid development that's occurred less than ten years after the first 4K TV made its entry into the market.
How many 4K TVs have been sold?
4K TV sales volumes have been increasing year on year since the inception of the technology.
TV sales trends show that the U.S. alone accounts for millions of annual UHDTV sales volumes made in the last few years.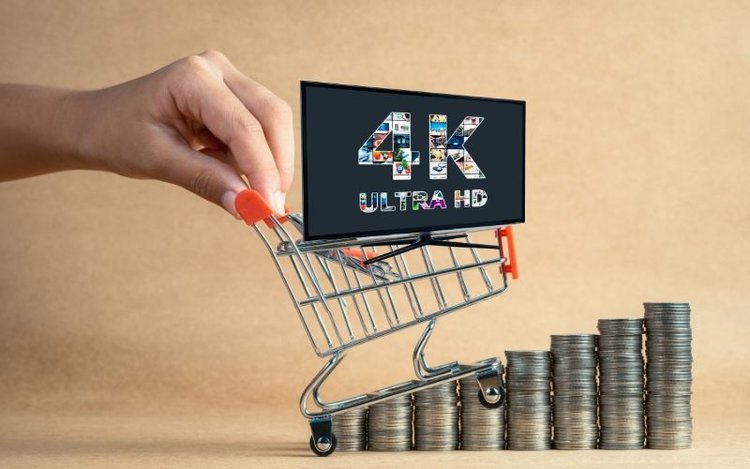 In 2019, CTA predicted that the 4K TV units sold in the country that year would hit 17 million, a 7% increase from 2018 numbers.
In 2020, the association predicted that annual 4K TV sales would reach 25 million units, a 12% jump from 17 million in 2019.
Their 2021 projections indicate that 16% more households bought 4K TVs. That's a 16% growth in sales, a trend they predict will continue until at least 2025 and possibly beyond, as UHDTV adoption picks up steam across all age groups.
FAQs
Are 4K TVs obsolete?
Far from it!
4K TVs have only just crossed the 50% ownership mark in the U.S. Therefore, it's a little too early to consider them obsolete.
The technology is picking up, and there is every indication that 4K TVs will be with us for a long time.
You can tell by the growing number of 4K TVs sold every year and the increasing volume of Ultra HD content available, from games and movies to TV shows and web series.
Even if 8K eventually takes over, 4K will remain in use, as we've seen with HD and 720p before it.
How to check if your current TV is 4K?
You still have the box that your UHDTV came in, don't you? Okay, maybe you disposed of it. Chances are you have your user manual stashed somewhere safe.
The packaging material of your TV and the user manual both contain information about your TV model and the technology it uses.
Look for terms like Ultra HD, UHDTV, HDR, or 3840 x 2160. These are usually written in large print on the box and included under Specifications (including in the manual).
If you don't have access to either, you'll have to check in your TV settings. Turn on the TV and then select Menu.
Look for About Device, Device Information, Specifications, or General Settings. That's where you'll find this information, depending on your TV make.
You can also go directly to Settings to find the details. Look for Resolution. If 3840 x 2160 is listed therein, your TV is 4K.
Alternatively, if you know your TV model, you can look up the details on the manufacturer's website.
Conclusion
The first 4K TV entered the market in 2012. Between then and the end of 2013, TV consumers had several UHDTV models to choose from, as companies raced to earn their share of the new TV market segment.
This launch followed years of research spearheaded by NHK and leading TV brands.
LG was the first brand to launch an Ultra HDTV. Other early adopters of the technology were Sony and Samsung.
The former released its own 4K TV less than a week after LG, and Samsung unveiled its own Ultra HD TV 5 months later, in January 2013.
While 4K content is yet to go mainstream, more than half of U.S. households now own a 4K TV, indicating the technology's increasing popularity.
And with some TV makers abandoning the manufacture of older TV models for UHDTV, you could argue that 4K has, indeed, become mainstream.
You don't need to look far to see the evidence: analysts predicted that U.S TV consumers would purchase no less than 25 million 4K TVs in 2020. As expected, consumers surpassed this projection by 16% in 2021.
Research shows UHDTV users will keep increasing over the next three years. So, even though 8K is upon us, 4K TV is far from old and obsolete.
To know whether your TV is 4K, check its packaging box or owner's manual. You should see the words 4K, Ultra HD, UHDTV, or HDR in the description or specifications.
You can also check your TV Menu or Settings. You'll need to turn on the TV for this.
Scroll to Resolution and look for the words 4K, Ultra HD, UHDTV, HDR, or the numbers 3840 x 2160. These numbers are the total horizontal and vertical pixels in 4K resolution.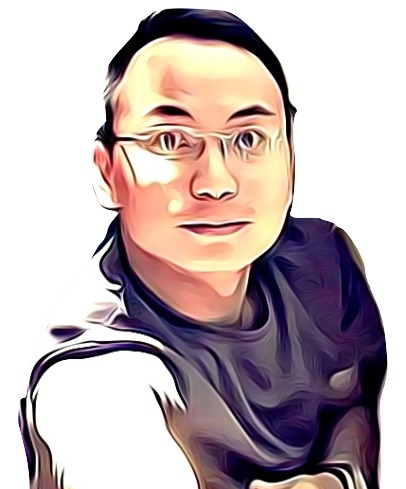 Vance is a dad, former software engineer, and tech lover. Knowing how a computer works becomes handy when he builds Pointer Clicker. His quest is to make tech more accessible for non-techie users. When not working with his team, you can find him caring for his son and gaming.