GST is a taxation system used by India and other countries to unify indirect taxes underneath one umbrella. Goods and services draw different tax rates depending on whether they are essential or luxurious. Primary commodities and services have low tax rates, while luxury goods and services have higher ones.
Goods and services are levied in five different tax brackets: 0%, 5%, 12%, 18% AND 28%. GST rates are 5% for essential commodities, 12 and 18 percent for regular items, 28 percent for high-end items, and 28 percent + cess for luxury items. The GST Rate of projectors set by the GST council at the beginning of GST in July 2018 is 28%.
What is GST Rate?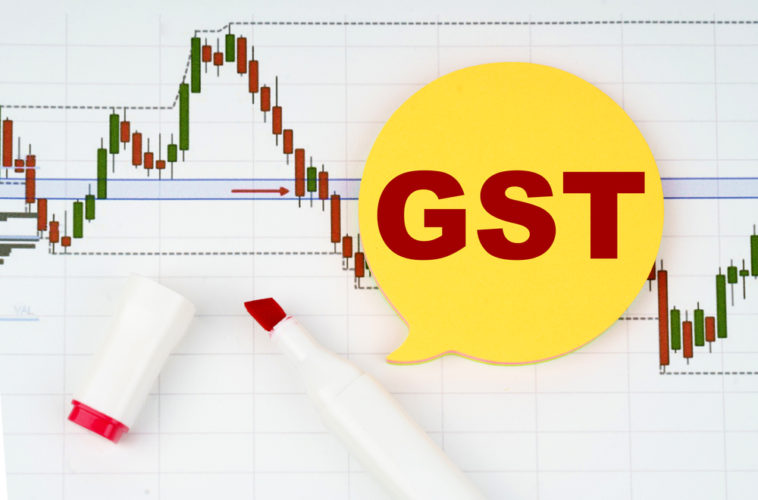 GST Rate is a duty on goods and services in India; however, several countries Worldwide use GST rates.
The rate is a multi-stage tax levied at each stage of the production process. Still, it is designed to be paid back to parties at various production stages.
Additionally, it is levied as a destination tax from the consumption stage, not the point of origin, as the previous tax was.
The GST council came up with HSN codes to categorize commodities for GST purposes.
Hence, every product has its own unique HSN code. HSN is an abbreviation for the Harmonized System of Nomenclature code, and it is a 6-digit code that categorizes different goods and services.
Manufacturers, importers, and exporters have long used HSN codes to categorize commodities.
The World Customs Organization (WCO) created the HSN Code in India. It acts as a standardized system that makes the Goods and Services tax system globally acceptable.
Over 200 countries Worldwide use this HSN code which contains over 5000 groups of commodities identified by the six-digit code.
What is the GST Rate On Projectors?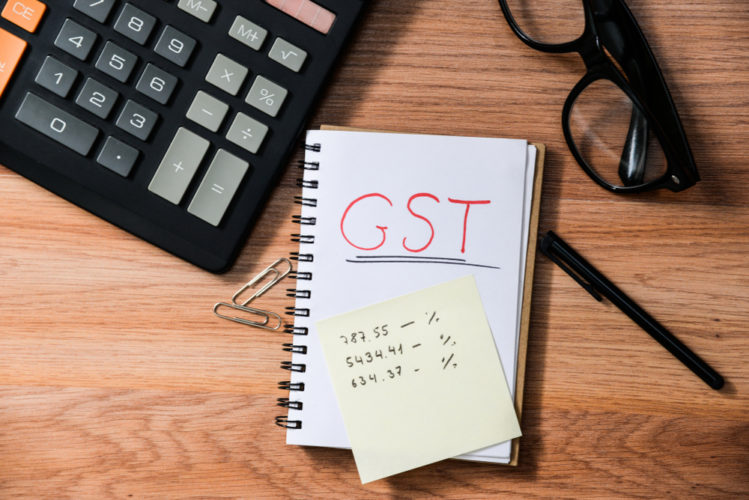 A projector is a luxury electronic; therefore, it is levied at a higher GST Tax rate than basic electronics and other household items. Monitors and projectors are all under HSN code 8528.
The HSN Codes 85286900 are used for other projector items under the Goods and Service Tax category.
Under this HSN code (85286900), projectors and all things are levied at a 28% GST Rate. Therefore projectors like GROOVVIEW 9500L Native 1080p , Febfoxs , BIGASUO , and more have a tax rate of 28%.
India used to categorize commodities using six-digit HSN codes.
However, the GST council subsequently added two additional digits to make the numbers more exact, resulting in an eight-digit classification, as seen in the table below.
Projector HSN codes and GST Rate
| | | |
| --- | --- | --- |
| HS Code | Description | GST% |
| 8528 | Monitors and projectors, not integrating television reception gadgets; receiving gadgets for TV set, by adding or not adding radio-broadcast receiver or sound or film footage or reproducing device (apart from computers not surpassing 20 inches) replaced on 27/07/2018 (Excluding monitors under 20 inches) | 28% |
| 852869 | Projectors | 28% |
| 85286900 | Other projectors. | 28% |
The rate of GST on HSN 8528 as set by the GST council at the beginning of GST in July 2017 is 28%.
Note that the information on GST rates of monitors and projectors is for information purposes only. However, this does not include TV receiving items [apart from computer monitors under 17 inches].
Notably, one should verify first before commencing any business dealing.
What is the GST Rate on Televisions?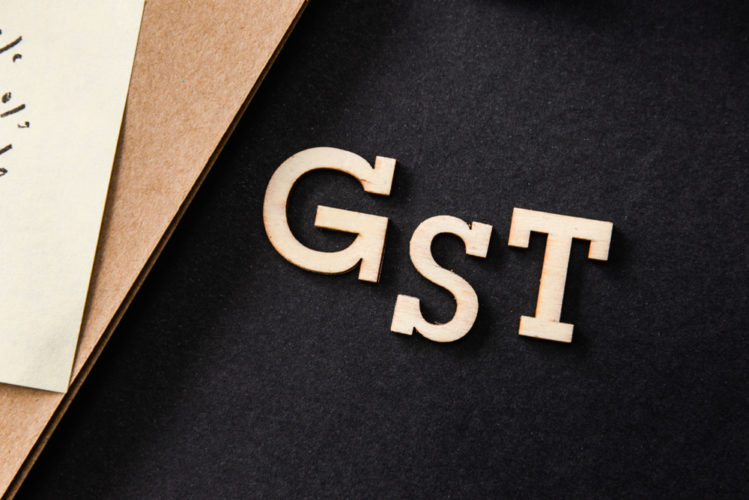 Televisions are electronic devices; thus, they have a higher tax rate than essential items like wind turbines. Most electronics have a GST rate of 18%-28%.
The GST rate on LED Televisions is broken down into two depending on the size of the television. Therefore, the larger the screen size, the higher the tax levied.
Currently, Televisions with a 32inch screen size have a levy rate of 18% from the previous 28%. While TVs with a 32 inch and above screen size have a 28% tax rate.
Just like other goods and services, Televisions have HSN codes too. They are;
HSN Code 85287215 – TV set of screen size 74cm to 87cm
HSN Code 85287216 – TV set of screen size 87cm- 105cm
HSN Code 85287217– TV set of screen size above 105cm
The GST council and television companies' CEOs recommend reducing GST rates on large screen televisions.
They suggest the new rates be 8%, 28% to 18%. They say it is because televisions and other electronics like refrigerators and microwaves are no longer luxury but are becoming essential household items.
What Is the GST Rate on Electrical Items?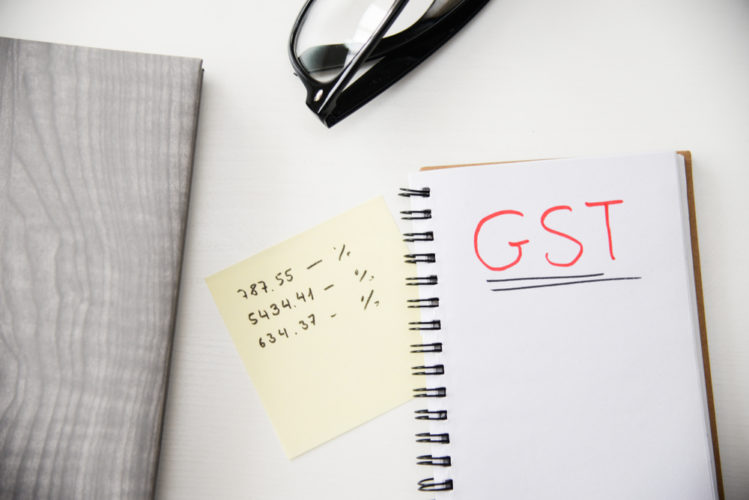 The Harmonized System Code chapter 85 has HSN codes for electronics, electronic parts, and equipment.
It is important to note that GST rates on electrical items are different depending on the type of item. Unlike some necessary commodities, subject to a 0% GST rate, all gadgets are taxed between 5% and 28%.
Electronic components are taxed at varying rates depending on their application and intended use.
Primary electronic appliances such as solar lamps are taxed lower than luxury electronics like vacuum cleaners.
Let us look at electronics under different slabs
Electronics levied at 5% GST – These tax slabs include renewable energy devices and their parts. Such as solar lamps, biogas plants, windmills, and solar power devices.
Electronics levied at 12% GST – This slab includes cell phones and mobile phones for cellular and wireless networks and their electrical parts.
Electronics levied at 18% GST – Electronics under this GST rate includes electric generators and motors, microphone and stands, electrical resistors, electrical capacitors, industrial electric furnaces, discs and tapes, electric lasers, and electrical insulators.
Electricals levied at 28% – Monitors and projectors, video and sound recording apparatus, electrical lighting equipment, TVs, vacuum cleaners, shavers, portable electric lamps, radar apparatus, insulated cables, primary cells, shaver, hair clippers, etc.
You can find the HSN codes and GST rates on the HSN finder and GST finder websites.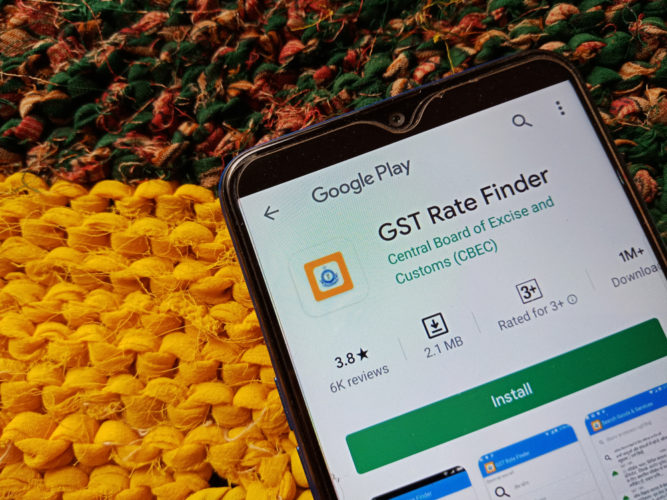 Bottom Line
Several GST calculators are available online to effortlessly calculate the GST rate.
Remember that GST rates are updated over time, so it's important to always refer to the GST rate book or a GST rate finder to clear any doubts before commencing any business. Also, the CIBC website has more information about every GST effective date. Currently, the GST rate on projectors is 28%.
Last update on 2022-08-19 / Affiliate links / Images from Amazon Product Advertising API.