You may be feeling confused as to why people bother asking how many wires are inside a VGA cable.
P. S. There are about 14 or 15, 28-gauge wires inside a jacket, with 15 pin connectors on both ends.
But this seemingly annoying detail is more important than you think.
You see, the number of wires inside your VGA cable will affect how well it will work. It's not just something tech-nerds fanboy or fangirl about.
We can sense that your mind is starting to wander elsewhere, and we get it! Techy words and topics can be boring.
But knowing even the most minor of details about your VGA cord can help you out in more ways than you can imagine.
Today, we will be talking about how many wires VGA cables have, why they are so important, and other handy tidbits.
So keep on reading!
Why Does the Number of Wires in a VGA Cable Matter?
Having the right number of wires in a jacket ensures that the cable can transfer the data and retain as many details as possible.
These wires, along with the VGA cable's pins, play a role in transferring and displaying RGBHV video signals. RGBHV stands for red, green, blue, horizontal sync, and vertical sync.
This seemingly unnecessary number of wires are the reason why the images, videos, and other digital documents on your PC, laptop, MacBook, tablet, etc. are viewable on other screens and projectors.
Types of VGA Cables
Despite being one of the "old school" connectors, VGA cables are still being used to connect many different devices such as laptops, PCs, TVs, and other video-related purposes.
While there are many VGA-compatible variants, there are two types of VGA cables that you should be aware of if you're shopping for home and office use:
VGA cables
Standard VGA cables carry analog signals and can support resolutions under 640×480.
The resulting video quality is slightly blurry and simply of lower quality than the original video or image.
SVGA cables
SVGA cables also carry analog signals like the standard VGA ones, but they can support 800 x 600 resolutions.
Though, there isn't much difference in the video quality. It's still a bit blurry and can show some pixelation in some areas.
Now that you know the types of VGA cables available to you, let's talk about the best length for you to use!
What is the Recommended Length for a VGA Cable?
Believe it or not, there are VGA cables that reach up to 650 feet, and more, with the use of extensions and adaptors. But it is important to note that the longer your VGA cable, the weaker the analog signal.
If you don't want to sacrifice the signal quality, we recommend purchasing cables under 25 feet, as that is the ideal maximum distance.
If you're only planning to use your VGA cables at home or in school reports, a 4-foot-long GA cable will do the job.
What Are Some Downsides to VGA Cables?
All we've been doing is hyping up VGA cables and telling you why they're so great.
But let's talk about some not-so-good parts about these nifty, long-lasting cables:
"Sucky" Picture Quality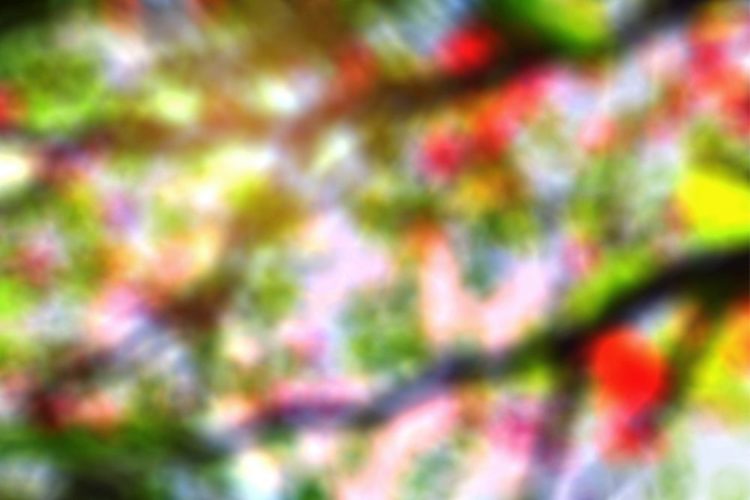 Yep, we're adding the "y". When you use VGA to connect your device to a screen, accept that you'll be getting pixelated or blurry images or videos.
It's not that bad. Your pictures or videos will still be recognizable, but they won't be as sharp as the original.
It Can't Support High Resolutions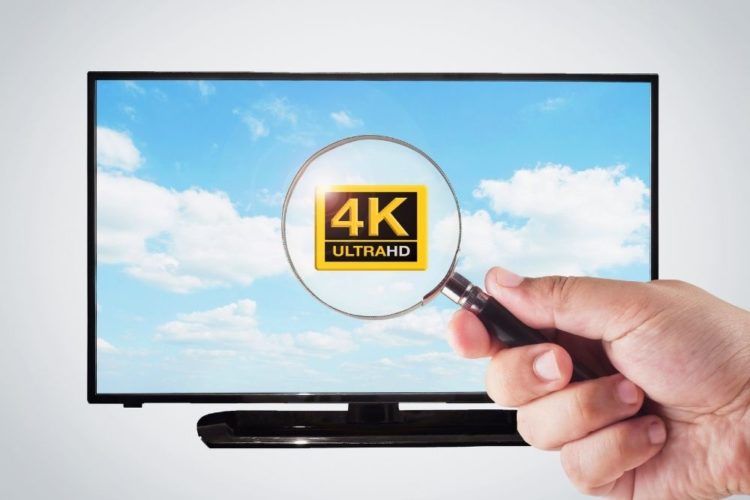 You read that right. While VGA can support 1080p, it can't handle 2560×1440 and 4K content/resolutions.
Using your VGA cable for high-resolution content will result in a lower-quality display, signal cut-outs, interference, etc.
If you want to get good-quality images, we suggest that you use a dual-link format DVI connector, HDMI, or DisplayPort.
Conclusion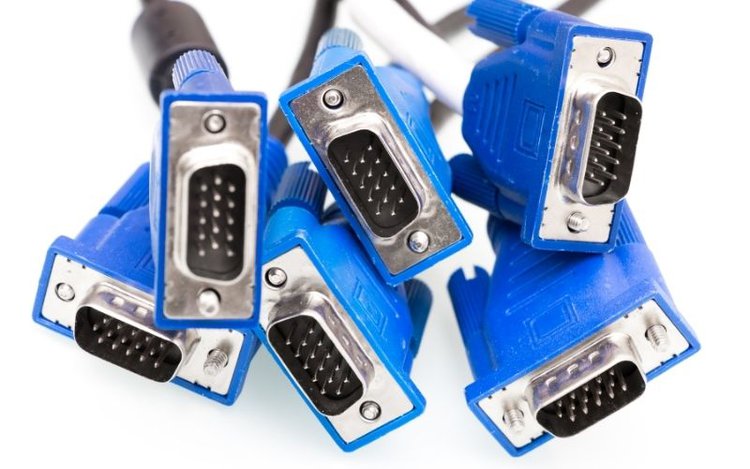 VGA cables normally have about 14 to 15, 28-gauge wires per jacket. These cables need to be able to handle the ever-changing and ever-improving media resolutions.
Despite being built to last years of heavy usage, you should still go for cables that are categorized as "Super VGA cables", and not the standard ones.
Doing so will ensure that the cables you got today will still work well into the future.
But keep in mind that your VGA cables won't be able to handle 4K videos, and you may need to purchase HDMI or DVI connectors if you want to see those crisp lines.
FAQs
How do I extend my VGA cable?
You can extend your VGA cables through the use of extension cords that you can easily find on Amazon.
For extension cords, check out UGREEN SVGA Male to Female Extension Cable.
Sale
UGREEN VGA Extension Cable SVGA Male to Female HD15 Monitor Video Adapter Cable Support 1080P Full HD for Laptop, PC, Projector, HDTV, Display 6FT
【IMPORTANT NOTE】: 1)This cable is a VGA Male to Female Extension Cable, Not a VGA Male to Male...
Supports resolutions at 800x600 (SVGA), 1024x768 (XGA), 1600x1200 (UXGA), 1080p (Full HD), 1920x1200...
Connects PC or laptop to the projector, LCD monitor, and other video display system through VGA...
Last update on 2023-09-20 / Affiliate links / Images from Amazon Product Advertising API.
How do I connect my VGA cable to my MacBook?
You can't directly connect your VGA cable to MacBooks as these don't have the right ports built-in. You will have to find a suitable adaptor.
Check out Amazon Basics Apple Compatible Mini Adapter.
Amazon Basics Mini DisplayPort to HDMI Adapter, Pack of 10
IN THE BOX: (10-pack) Mini DisplayPort Thunderbolt to HDMI display adapters; ships in certified...
EASY TO CONNECT: adapter designed for Mini DisplayPort to HDMI port connectivity
FOR HDMI DEVICES: Compatible with HDMI-enabled devices such as Blu-ray players, Fire TV, PS4, PS3,...
Last update on 2023-09-20 / Affiliate links / Images from Amazon Product Advertising API.
How long do VGA cables go for?
It is important to remember that when buying VGA cables, length matters. While they can go for as long as 150 feet, the recommended length for casual use is 25 feet.
The longer your cable, the weaker the quality of your videos.
Where can I buy VGA cables?
VGA cables are pretty easy to find. You can visit almost any local Walmart or order a few off of Amazon .
Just make sure you're going for the ones that say "Super VGA cables", not the standard ones, as they tend to last longer.
My VGA cable is missing a pin, do I need to get it replaced?
It's normal for a VGA cable to have a "missing" pin. It's not missing at all! That is just how it was designed.
Most male VGA ends typically have a missing pin in the middle. This just means that the pin is probably not needed to make the connection.
What do I do if I accidentally bend my VGA pins?
Don't worry, if they're not too badly bent, you can simply and carefully straighten them out using a pair of small pliers or tweezers.
How do I repair a broken pin in my VGA cable?
While you can still repair a broken pin, we advise that you refrain from "DIY-ing" your cable. Take it to a computer repair shop and have them replace the pin.
But don't hold your breath, there is a big chance that the repair shop will simply tell you to replace the whole cable altogether.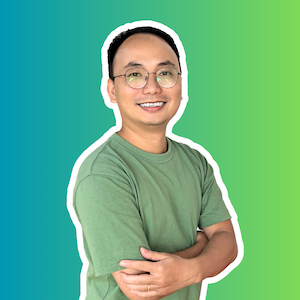 Vance is a dad, former software engineer, and tech lover. Knowing how a computer works becomes handy when he builds Pointer Clicker. His quest is to make tech more accessible for non-techie users. When not working with his team, you can find him caring for his son and gaming.