Are you looking to set up multiple displays with content from a single source device?
If you are, then you are possibly looking to split it. Splitting your HDMI signal to more than one display device can save you hundreds of dollars as well as the headache of dealing with cable clutter.
Picture this: you operate a commercial space such as a restaurant where you have dozens of screens that you want showing the same content using a service like cable TV or DISH satellite television.
Instead of getting several cable boxes to go with the number of TVs you have, you can simply split a single HDMI signal and save money on hardware and subscription costs.
See how great HDMI splitters can be?
This article will discuss how many times you can split HDMI signals and will take you through how to split HDMI into multiple TVs.
Types of HDMI Splitters
An HDMI splitter is a small device that splits the audio and video signals into duplicate signals, and then feeds them into multiple displays.
For instance, if you want to record your gaming session while playing but don't want to show yourself playing, you can connect an HDMI splitter to your computer and split it into two monitors. You can then play on one monitor as you record the second monitor, which will only show how the game is being played.
Pretty awesome, right?
We will get into how to connect a splitter in a later section.
First, let's look at the three different types of this compact but innovative device: passive splitters, active splitters, and HDMI Matrices.
Passive HDMI Splitters
Passive HDMI splitters draw their power from the source device. They don't require an external power source.
These splitters function best in dual-display setups that do not run longer than 5 feet.
Powered/Active Splitters
Active HDMI splitters require external power to split the signals and can be used in setups that run up to 50 feet long.
These HDMI splitters are suitable where you have more than two display devices.
HDMI Matrices
HDMI matrices are a combination of HDMI switches and splitters. Unlike the other two, HDMI matrices have multiple HDMI inputs to carry two or more sources — they need to have at least two outputs for display devices.
HDMI matrices are costlier than both passive and active HDMI splitters.
Can You Split an HDMI Signal More Than Once?
Yes, it is possible to split your HDMI signal more than once to display the source on multiple monitors or TVs. You can achieve this by using an HDMI splitter that is compatible with your device set up.
How Many Times Can You Split HDMI?
Using a single splitter, you can split your HDMI signal to display on up to 16 screens or TVs. A splitter can either split into two, three, four, eight, or sixteen screens.
It's easy to tell how many times the splitter can split signals: check the specs. It is often denoted by "1 IN" and an "x number OUT". Where "1 IN" shows how many device sources you can connect, and the "x number OUT" shows how many displays can be connected.
For instance, 1 IN and 2 OUT translates to 1 input port and 2 output ports. This means that the splitter will split the signal into two displays.
Similarly, 1 IN and 3 OUT will split into three displays, 1 IN and 4 OUT will split into four displays, and so forth.
Some of the HDMI splitters that we've used and can recommend include this 1X2 Splitter that splits into two screens, this 1x3 Splitter that splits into three screens, and the highest we've ever used: this 1x16 Splitter that splits into sixteen screens.
You can use an HDMI splitter on basically any HDMI-compatible source device like a cable box, Roku, or a Blu-ray player. And you can display it to multiple TV screens, projectors, and monitors.
Ideally, a splitter should work. However, if your splitter doesn't work, there is a high likelihood that it is because of the HDCP — the High Bandwidth Protocol. This is a protocol to protect creators' content from illegal copying, sharing, and selling.
Read this article to learn how to bypass the HDCP protocol.
How Do I Split HDMI to Multiple TVs?
Follow these easy steps to split your HDMI into multiple TVs:
Step 1
Turn off your source and all other display devices in your setup.
Step 2
Plug one HDMI cable into the input port of the HDMI splitter for each destination device and connect it to the HDMI output on your source device.
Step 3
On the output ports of the HDMI splitter, connect the HDMI cables and run them to the HDMI inputs on your display devices.
Step 4
Turn on your source and display devices that are connected to the HDMI splitter.
For a passive HDMI splitter, you only need to have your source and displays turned on for it to work.
If you are using an active HDMI splitter, connect an external power source and then power on.
Step 5
On your display devices, scroll through until you identify the HDMI input corresponding to where the HDMI splitter is connected to.
This should complete the splitting process. It may take a few seconds before you notice content displayed on your monitor, TV, or projector.
Step 6
Test how well the HDMI splitter works by playing some content on your source device. If there is a display not receiving the feed, there may be a compatibility issue.
You should, therefore, check to ensure that the HDMI splitter you want to use is compatible with your devices.
For example, if you send 4K HDMI signals, your splitter should also be 4K compatible.
Here is a video tutorial to help you understand further how to split an HDMI signal to display on multiple TVs.
Doing it right: How to split one HDMI output to TWO TV inputs.
Conclusion
An HDMI splitter is a handy gadget that allows you to easily expand your system at a very fair price. You can watch the same content on as many as 16 displays using just a single splitter.
If you're considering HDMI signal splitting, it is important always to ensure that the splitter is compatible with your devices and can deliver the resolution you are hoping for.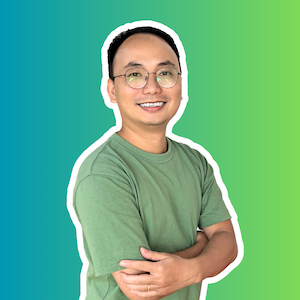 Vance is a dad, former software engineer, and tech lover. Knowing how a computer works becomes handy when he builds Pointer Clicker. His quest is to make tech more accessible for non-techie users. When not working with his team, you can find him caring for his son and gaming.