When it comes to consoles, TVs, and home entertainment, a lot of people will tell you "the more HDMI ports, the better".
If you have an Xbox One , you've probably thought of this too.
Unfortunately, this Xbox version only has 2 HDMI ports. Now the question is, is that good or bad?
If this is our first time having an Xbox, you're probably wondering why we're even discussing HDMI ports.
That's because these ports will allow you to run your devices through the console without having to switch cables.
And knowing how many and how to navigate these ports can improve your experience. So let's keep reading about these features below.
How many HDMI ports are on Xbox One?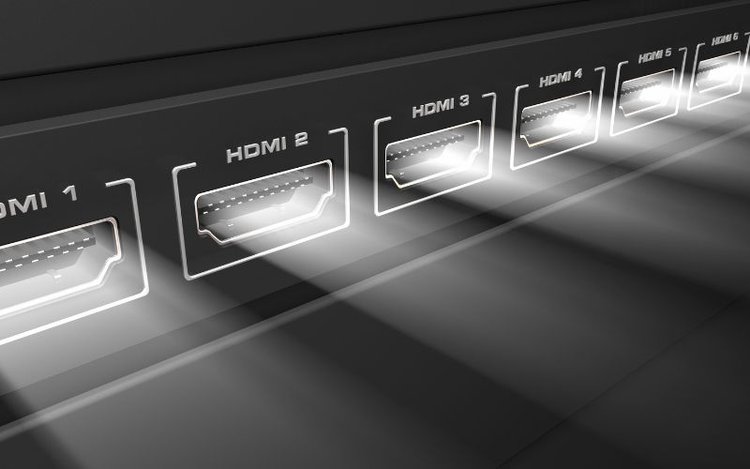 The Xbox One has two HDMI ports. One port is for input (HDMI IN) while the other is for output (HDMI OUT).
HDMI ports are an important feature of any console, TV, or home entertainment system.
This is because HDMI is considered to be the new universal cable by which devices are connected.
So if you only have a few ports for this type of cable, then you're going to limit the devices that you can connect at any given time.
Don't worry, though, the number of HDMI ports on the Xbox One is the usual number for consoles.
Its rival, PlayStation, would normally have 1-2 HDMI ports. So Xbox One isn't as limiting as we initially thought.
What are the HDMI ports on Xbox One for?
We mentioned in the section above that the Xbox One has two HDMI ports. These ports have different uses, and they're not interchangeable.
The HDMI IN is used for receiving audio and video signals.
With that said, if your Xbox One is going to be used for "pass-through" of signals from other devices, then you should be connecting the HDMI cable to the HDMI IN port.
Xbox One has a pass-through feature (although not called as such), where it allows you to connect another device to your console, and the latter will be the one sending signals to your TV.
An advantage of this is switching from a game to a TV show without disconnecting any cables. It's a lot like switching applications on your phone.
On the other hand, the HDMI OUT port is used for sending out audio and video signals.
This is where you'll use the HDMI cable that was included in your Xbox One box. You should connect the cable to the output port so that your console can send signals to your TV.
How to set up Xbox One HDMI cables?
For new Xbox One users, here is the right way to set up your HDMI cables as seen on Microsoft's setup guide.
First, you have to look for the HDMI cable included in the box. This cable will be used to connect your console to the TV.
Once you have it, attach it to the HDMI OUT port of the Xbox One. This port will be found at the back of the console.
The other end of this cord should be connected to the HDMI port of your TV. Make sure that the cables are attached tightly to avoid disconnection issues or delays in signal transmission.
Depending on the TV that you have, you can just connect it to another vacant HDMI port or you have to remove one that's already attached to it.
If it's the latter, then you can connect it to your console so that the device remains connected to your TV (although indirectly).
How to use Xbox One's HDMI IN as a pass-through?
The pass-through feature is done by connecting another device's HDMI cable to the HDMI IN port of the Xbox One.
In our example above, you have another device initially connected to your TV. Since your console will be replacing it, it has to be connected to your TV somehow.
That way is via pass-through.
To reconnect your other device, connect its HDMI cable to the HDMI IN of your Xbox One.
The other end should then be connected to the HDMI OUT port of the device. This will allow your device to send out its audio and video signals towards your console's port.
Turn on your Xbox One and go to the 'My games & apps' section. Turn on the other device and follow the instructions found on your TV screen.
Note: The app 'One Guide' used to be the app you launched to connect your console with other devices. However, this app no longer exists on the Play Store or Apple Store.
It's now found under the 'My games & apps' section, and you can launch it from there.
Don't worry; connecting your other devices through your console is only going to be a one-time thing. Once a device is connected, it's going to be recognized by your Xbox One.
How many HDMI ports do other Xbox consoles have?
You can take a big sigh of relief here because other Xbox consoles also have two HDMI ports.
These two HDMI ports are also the HDMI IN and HDMI OUT.
With that said, you don't have to worry about needing an extra HDMI splitter to accommodate other devices.
And if you find the need to use an HDMI splitter, you're not going to connect it to your console. Instead, you'll connect it to the TV itself.
This way, your TV can stay connected to a console, sound bar, and any other streaming device.
Conclusion
Despite people thinking that the more HDMI ports, the better, Xbox One's two HDMI ports turn out to be a standard number for other consoles.
These two ports are all you need to connect other devices to your console and to connect the console to your TV.
Don't forget to connect the right cable to the right port because the HDMI ports don't have the same purpose. One is for receiving signals and the other one is for sending them out.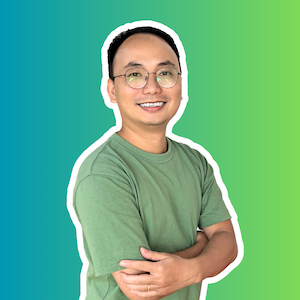 Vance is a dad, former software engineer, and tech lover. Knowing how a computer works becomes handy when he builds Pointer Clicker. His quest is to make tech more accessible for non-techie users. When not working with his team, you can find him caring for his son and gaming.