Projectors are a vital piece of technology for entertainment inside and outside our homes. Many organizations also use them for meetings and presentations.
There are different types of projectors designed for varied applications. One is the home theater projector.
Home theater projectors are popular in many homes because of their high innate resolutions and good image quality.
The design of these projectors makes them perfect for projecting high-quality movies and video games. However, there are other vital qualities to consider.
The durability of a projector determines whether it is worth its price. Don't purchase a projector if you don't know its life expectancy.
This article will help explain what there is to know about the life expectancy of home theater projectors and how long they last compared to other projectors.
Let's find out.
The Home Theatre Projector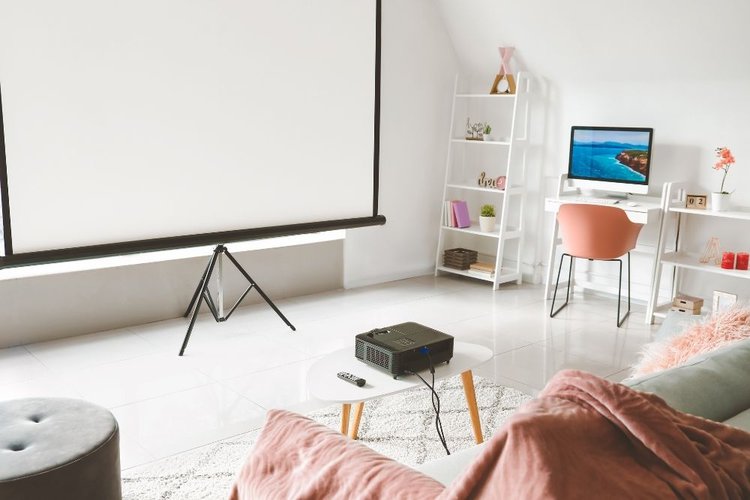 People use home theatre projectors to see movies and play games in their homes. These projectors are moderately bright — just bright enough to suit a small dark room.
The design of home theater projectors allows them to project different kinds of content. However, they are best for streaming movies.
How Long Will a Home Theatre Projector Last?
Wouldn't it be nice if manufacturers just slapped an expiry date onto our gadgets and display gizmos? Sadly, this isn't the case.
Projectors don't come with expiry dates. Most people only realize their projector is packing up when it displays physical signs of malfunction.
The longevity of a projector depends mostly on its lamp life because a projector without a working light source is useless.
In this section, we'll explore the factors that determine how long your home theater projector will last. Let's get right to it.
Lamp Life
Projector lamp life can be anywhere between 2,000–30,000 hours or more. The exact lamp life of a projector depends on its type of light source.
Some projectors have replaceable lamps, so a bulb replacement can keep them working longer. These lamp projectors have short lamp lives.
Many modern digital projectors are lamp-free projectors. Their light sources are irreplaceable, so their longevity depends on the lifespan of their light sources.
Home theater projectors come in three types: lamp, laser, and LED home theater projectors.
Lamp Home Theatre Projectors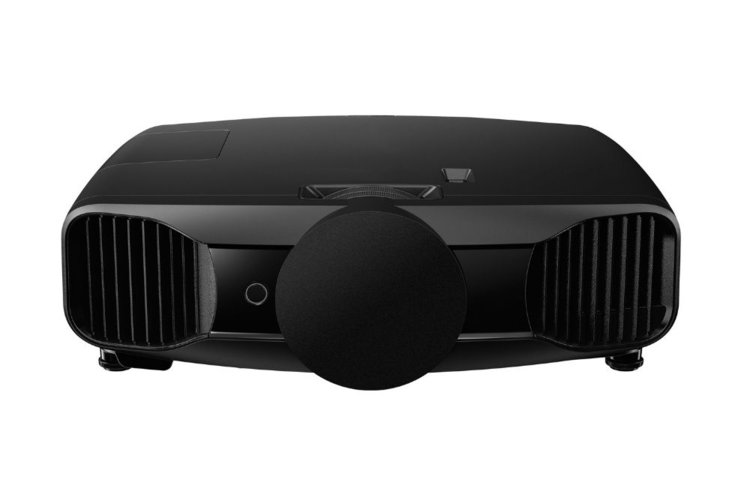 Lamp projectors are the oldest kind of projection unit. They use traditional lamps that have very short life spans.
Due to technological advancements, these lamps now last between 2,000–5,000 hours. At an average of 4 hours of daily use, a lamp projector would only last between 1–3 years.
Lamp home theatre projectors are best for people who do not use their projectors constantly. They last longer if you only use them occasionally.
The two advantages of lamp home theater projectors are that they are initially inexpensive and very bright.
You can extend their lifespan by replacing the expired bulbs, but this also means increased maintenance costs.
LED Home Theatre Projectors
These are the most common home theater projectors. LED projectors are better suited to small, dark rooms due to their moderate brightness.
LED projectors have very long lifespans. Depending on the quality of LEDs used, they can last between 20,000–30,000 hours.
If you use your LED home theater projector for about 4 hours daily, it can last between 14–20 years with little or no maintenance.
Laser Home Theatre Projectors
These projectors are perfect for larger and brighter home theaters or living rooms. They use a very bright solid-state laser light source.
Laser projectors emit low heat regardless of how bright they are. They last long and can provide up to 20,000 hours of lamp life.
If used for an average of 4 hours per day, a good laser projector will last more than 13 years.
If you plan to use your home theater often or stream movies for long hours, LED and laser projectors are great options for you. They are durable and maintain their brightness over a long time.
Maintenance Practices
How well do you handle your projector?
The answer to this question also affects the longevity of your projector. Good maintenance practices are essential if you want to get the most from your projector.
Keep your projector dry and clean so that water and dust do not damage its internal components.
However, invasive maintenance practices can ruin a projector. Frequently opening up a projector to fix or replace things can cause parts to become loose or damaged.
Lamp projectors are fast phasing out as home theater projectors because they demand constant lamp replacements and maintenance.
LED and laser projectors require very little maintenance save for occasionally cleaning out their air filters.
Comparison of Home Theatre Projector Lifespan to Other Projector Types
Can your business projector or classroom projector last longer than a home theater projector? Let's find out.
As stated earlier, lamp life and proper maintenance determine the lifespan of a projector.
There are several types of projectors for different applications. They may have similar lamp lives, but people use them to varying degrees.
You cannot compare their lifespans based on only their lamps. We'll base this comparison on how often people use them and how well-maintained they are.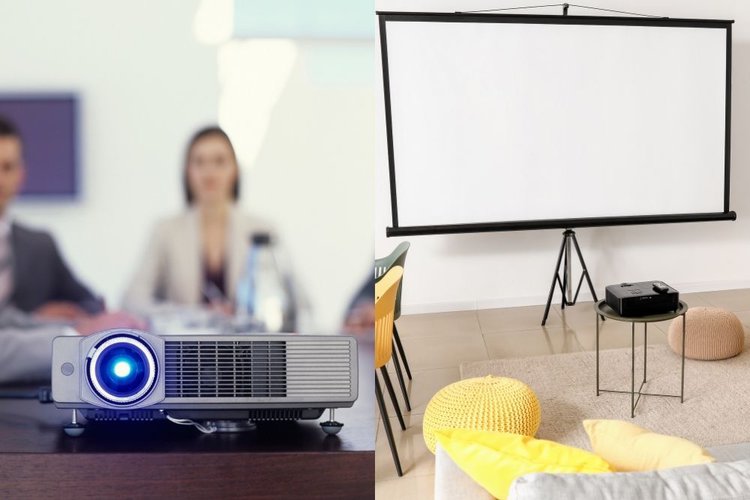 If you compare the lifespans of a business projector and a home theater projector with similar lamp hours, the business projector will emerge as the winner.
The business projector wins because they are used less.
People use business projectors for presentations—most of which are brief. They do not use business projectors as often and for as long as they use home theatre projectors.
A business meeting lasts under two hours. There are cases where business meetings last a lot longer, but these cases are rare.
In comparison, you can stream a movie for two hours on a home theater projector. What's to say that you'll stop at one movie?
You are likely to stream up to three movies a day, as often as four days a week. Meanwhile, a business may only use a projector for media presentations once a week.
The more the run-time, the shorter the projector's lifespan.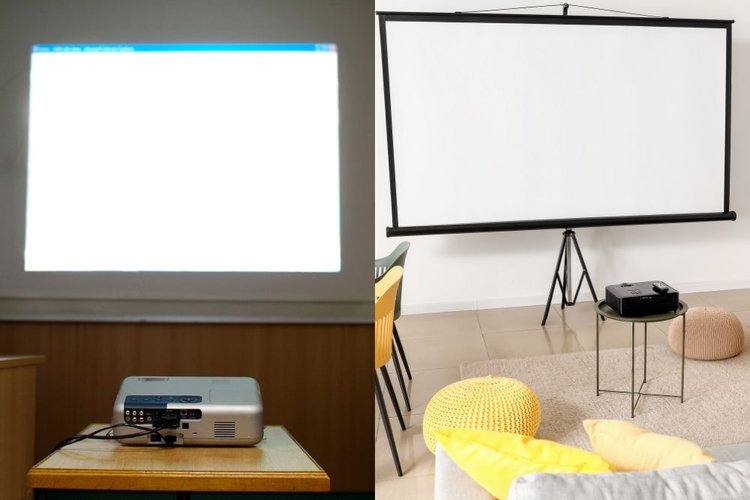 Classrooms are very well-ventilated rooms. They cancel out any chances of the projector overheating, so let's bring other factors into play.
The most common classroom projectors have the XGA and WXGA resolutions. These projectors may use LEDs, lasers, or a combination of both.
Designated classroom projectors often boast a 15,000-hour lamp life. This number is slightly lower than what you see in a lamp-free home theatre projector.
In addition, teachers and lecturers use classroom projectors very often. Every day, they hold 3–4 lectures. Each lecture lasts up to 2 hours and involves streaming media with the projector.
In the end, classroom projectors have lower lamp hours and a higher rate of usage. They do not last as long as the average home theater projector.
How to Make Your Home Theatre Projector Last Longer
There are things you can do to maximize your projector's lifespan. These practices include:
Clean your projector regularly
Dust can enter your projector through the air vents. It can reduce the machine's performance and cause enough damage to shorten its lifespan.
Make sure you conduct the cleaning as instructed in the manufacturer's manual. Cleaning helps to get rid of dust particles and make projectors last longer.
Stop switching your projector off and on unnecessarily.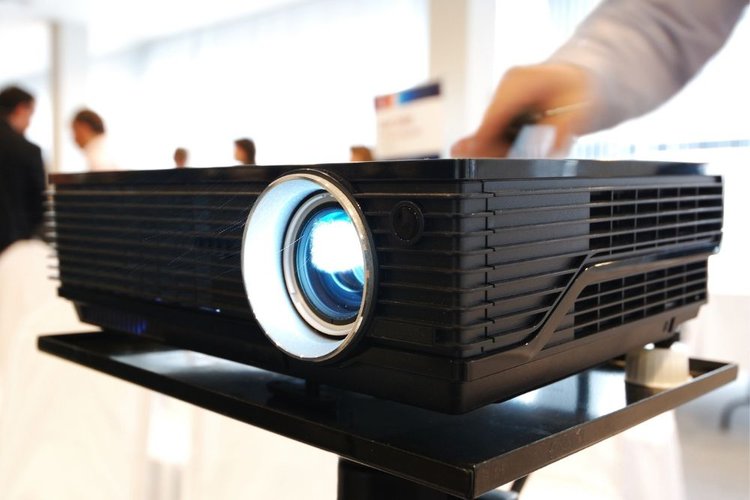 Every time you switch on the projector, an electric surge shoots to the projector bulb. If this happens too often, it can damage the bulb.
Only turn on your projector when you are ready to use it.
Don't purchase counterfeit replacement projector bulbs.
Counterfeit bulbs come with a much shorter lamp life. They can also explode when faced with too much heat and cause damage to your projector.
Keep your projector away from moisture.
When installing your projector, make sure you do not leave it exposed to the elements. It should be mounted indoors.
If you want to use your projector outdoors, use an outdoor projector that is water-resistant. You can build and mount it in an enclosure.
Keep your projector in a well-ventilated place.
Surrounding your projector with things like speakers can block its air vents and cause the projector to overheat.
Overheating reduces the lifespan of your projector. It can also result in fire accidents if you don't attend to it promptly.
Transport your projector safely
Always transport your projectors in padded cases to keep them cushioned and prevent any damage.
Do not leave your projector on for too long to avoid overheating
If you leave your projector on for too long, especially when it is not in use, it will overheat.
Immediately after using your projector, turn it off and allow it to cool before the next use.
Conclusion
The longevity of a projector largely depends on its lamp life and how well it is maintained. Go for a home theater projector with a long lamp life.
Lamp projectors have the shortest lifespans, so it is best to use them only on occasion. We do not recommend them as home theater projectors.
It is best to get an LED or laser home theater projector. They last over a decade, even in constant use, and they require little maintenance.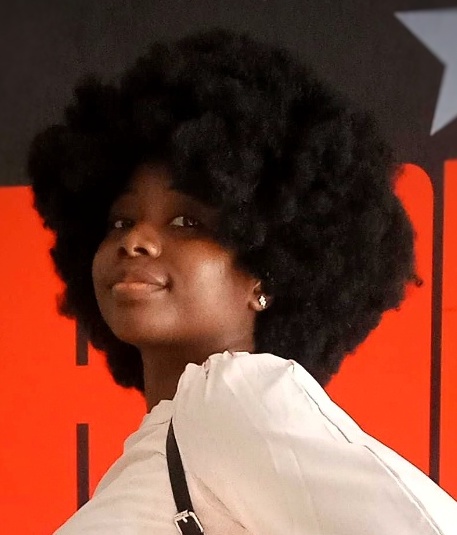 Gabriella 'Diogo is a content writer with a vested interest in tech hardware and equipment. She shares her knowledge and processes in an easy-to-grasp, lighthearted style. When she's not testing or researching device performance, you'll find her writing short stories or rewatching episodes of her favorite sitcoms.