So you're looking for a new TV. Like any responsible home appliance shopper in this day and age, you do your research.
Then you come across Samsung's rating system, the Picture Quality Index, or PQI. What is it? Does it matter?
A TV unit's Picture Quality Index rating is only helpful when comparing models within Samsung's lineup. It gives customers a general idea of the model's performance and picture quality. It should not, however, be the decisive factor in your purchase.
Just because one model sits on the lower end of Samsung's PQI scale doesn't mean it's bad. If it were, Samsung would have stopped producing it. Rather, it just means it may not have some features that a model on the higher end of the scale would have.
It is only natural to go for the highest numbers; after all, you want to purchase a high-quality television. However, choosing the perfect model doesn't always mean going for the highest rating.
When determining which TV is best for your home, there are several aspects to consider. As much as the store's sales associate tries to convince you, you don't always need all the fancy bells and whistles.
What Is the PQI on a TV?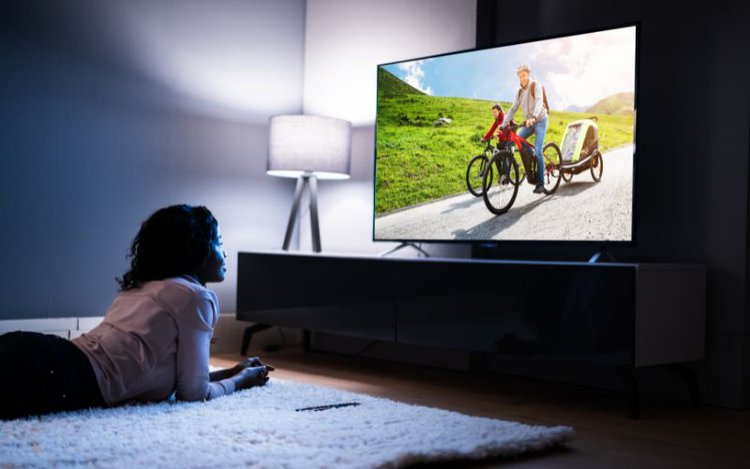 The Picture Quality Index is Samsung's proprietary rating system. The criteria and calculations made by the company differ from that of other manufacturers, like LG's Picture Mastering Index.
The index makes it less about comparing different models from different brands. Instead, it focuses more on comparing the various models within the same company. This feature is extremely useful if you've decided to only purchase within Samsung's selection.
A drawback with the PQI is that the calculations for the PQI are also not disclosed, which isn't that helpful if you really want the details of the TV's capabilities. This lack of information makes it slightly tricky to compare head-to-head with different manufacturers unless you go spec by spec.
Why Is PQI Important?
Samsung's PQI rating is still important because it allows for easy comparison. Not everyone is tech-savvy or interested enough in the individual specs of a TV. Samsung made it easy for everyday consumers to know what they're getting in terms of performance and quality.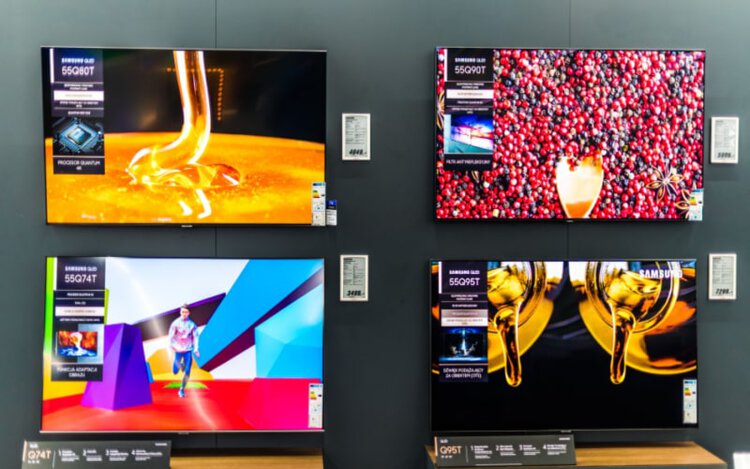 While Samsung TVs always provide a stunning viewing experience, there are still varying levels of quality within their roster. Having the index helps customers get the best quality for their budget.
The PQI considers multiple factors when calculating the rating. These factors include picture resolution, color, contrast and brightness, motion, noise reduction, and immersive viewing.
Many people usually focus on resolution first when looking for a new TV. Samsung currently offers models in Full HD/HD, 4K, 8K, Crystal UHD, and QLED. The more advanced the resolution is, the higher the PQI.
Sale
Last update on 2023-10-04 / Affiliate links / Images from Amazon Product Advertising API.
Many also consider the frames per second and the Hz. A higher Hz means the motion displayed on the TV is smooth and judder-free. If you're a big fan of fast-paced action sequences in films, you'd want to see crisp shots of the car chase scene instead of blurry colors.
Speaking of colors, Samsung's color technology is top-notch. The realistic colors, along with a wide brightness and contrast range, offer you better sharpness. You get truer blacks and whiter whites. This contrast gives you an incredible display that can even be considered immersive.
How Many PQI Scores Are Considered Good?
A good rule of thumb when purchasing a Samsung TV is to set a budget and buy the highest PQI-rated model within that budget. Unless you're looking for specific features in a TV, this ensures you're not breaking your bank and still getting the best quality you can afford.
The PQI ratings range from 900 up to 4700 for Samsung's models. The rating does not necessarily determine which models are bad and which ones are good.
I like to think of the PQI as a good scoop of ice cream with all the toppings and fix-ins. The rating of 900 is the base, the plain ice cream. It's not bad because it's the basic, already-good-quality TV on Samsung's list.
Then you have your extra toppings and fix-ins that always, in my opinion, make the ice cream better. As Samsung adds more and more features and new technology to their TVs, the rating of each model gets higher.
Models on the lower end of the index are considered good. Thus, they've got a rating of 900 instead of 0. What's exciting about technology is it's always evolving. And with these new improvements, Samsung brings new televisions to the market.
If you want a specific number, though, a 1400 PQI score TV provides reasonable quality with a great price point. Many of Samsung's models at 1400 PQI provide remarkable color ranges and fantastic contrasts. The minimal motion blurs make it perfect for action movies and fast-paced sequences.
Is 2000 PQI Good for Gaming?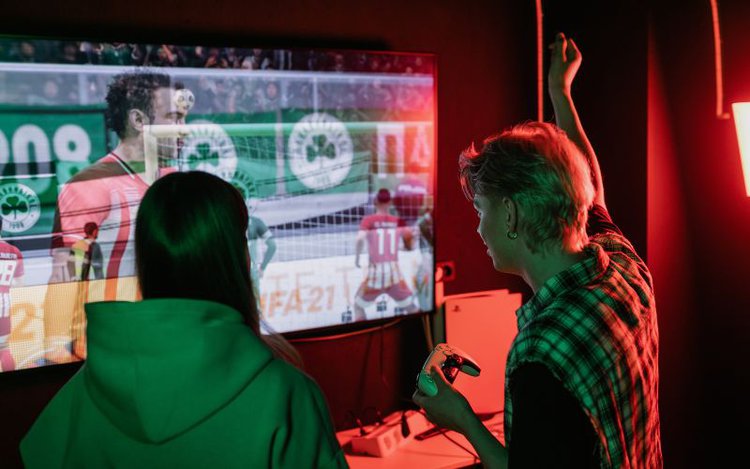 Samsung has optimized its TVs for gaming. They've made it easy to connect gaming consoles, decreased input lag, and even developed a specific setting called "Game Mode."
Because there isn't an industry standard for the PQI rating, some gaming community experts don't give it much attention. They advise focusing on Hz and resolution, which you can easily find when looking at the TV's specs.
With that being said, yes, many Samsung TVs that fall in the 2000 PQI rating have the features needed for a really good gaming experience. Go for Samsung's 4K TV models with a 2000 PQI rating. They are in the 60 Hz range, which is perfect for console gaming.
Sale
Last update on 2023-10-04 / Affiliate links / Images from Amazon Product Advertising API.
Conclusion
The Picture Quality Index considers multiple factors that make Samsung's TV great. The company then rates its models accordingly.
The PQI score is a perfect way to get an overall feel of the models' performance and quality. Don't dismiss TVs with lower PQIs, though. Even at 1400 PQI, which is on the lower end of the scale, you're getting incredible colors and images, often at a great price point.
It is perfect for less tech-savvy individuals who want to get the best bang for their buck without diving deep into the technical side of the TV's specs. So next time you go shopping for a TV, check out its PQI to get a preliminary idea of what you're looking at.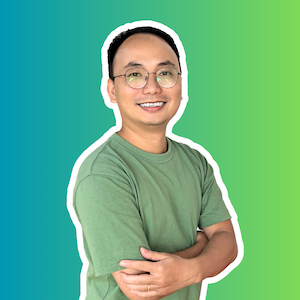 Vance is a dad, former software engineer, and tech lover. Knowing how a computer works becomes handy when he builds Pointer Clicker. His quest is to make tech more accessible for non-techie users. When not working with his team, you can find him caring for his son and gaming.