You bought a new Smart TV, and as you were setting it up, you saw "HDMI eARC" written beside some of the HDMI ports behind your unit.
Well, that's something you've never heard of before!
What does eARC mean? Is it the same as HDMI ARC? What makes it better than ARC? And what are the benefits of using eARC?
Don't worry, HDMI eARC is not that much different from your other HDMI cords, but it does have better perks.
One of the most well-known advantages of using eARC is the insanely crisp audio quality. It can easily elevate your movie experience, even if you're only watching from your mini-theater at home.
Got you hooked, didn't we? We will talk more about what it will be like if you divide to give HDMI eARC a try.
If you want to learn more about this, then keep reading!
How Does HDMI eARC Work?
HDMI eARC Explained & The History Of Audio Video Cable
HDMI eARC, or Enhanced Audio Return Channel, is like most HDMI cords because it sends digital images/videos and audio from one device to another.
The difference is that the HDMI eARC allows the TV to send audio back through the HDMI cable to its source device.
Why would anyone want to do that?
Well, does your TV have good speakers? No? Then eARC is your best friend. Whether you're watching shows on Netflix, Disney+, or gaming with your friends, you will naturally want to hear rich audio to allow for a better immersive experience. Plus, crisp audio sets the movie-night mood.
Before the likes of HDMI eARC came out, you had to run a second cable from your TV back to your receiver. Having more than one cable already looks messy, but you also have to take a few extra steps every time you switch between your speaker and TV as the sound source.
HDMI eARC allows you the same – or even better quality – with less time spent setting up.
You may be thinking, "but isn't that what HDMI ARC does?"
Yes. Both HDMI ARC and HDMI eARC have similar purposes. But eARC just has a few more perks on its side.
Let's talk about those!
What are the Benefits of Using HDMI eARC?
The crisp and clear audio is only the tip of the HDMI eARC iceberg. There are other significant benefits of using an HDMI eARC cord. So check these out:
High-resolution images
Thanks to HDMI eARC's high bandwidth, you will be able to transfer non-compressed digital audio signals and images. This technology results in higher resolution videos and other content.
If you have a TV that supports 4k, 8K, or higher, the HDMI eARC will be your soulmate.
Automated lip-sync feature
Are you tired of manually adjusting the delay settings on your TV or AV to match the sound with the picture? HDMI eARC is the best solution.
The HDMI eARC has an automatic lip-sync feature. Meaning you don't have to make adjustments yourself. Just plug everything in, choose the correct HDMI settings, and enjoy the show.
No HDMI CEC required
One of the most significant differences between HDMI ARC and HDMI eARC is the need for HDMI CEC. Unlike ARC, eARC does not need HDMI-CEC to enable it to work.
HDMI eARC comes with its built-in device-detection mechanism. Once you have everything plugged in and in the right HDMI settings, you can sit back and enjoy any show you're planning on watching.
Should All My Devices be Equipped with HDMI eACR?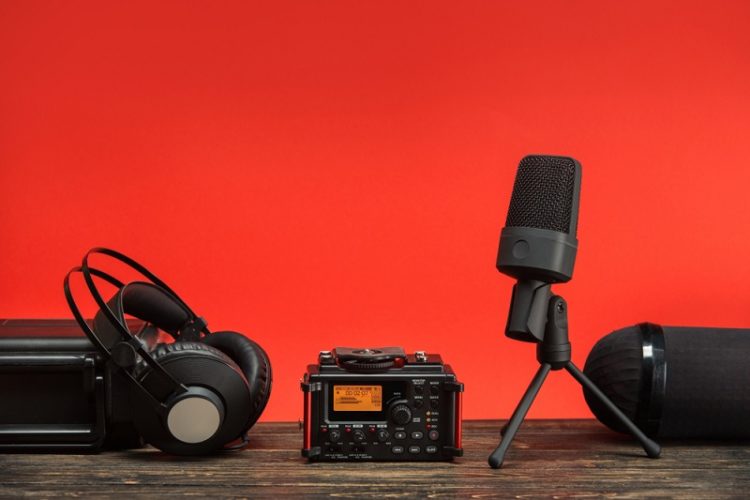 No. You don't need all your devices to be eARC-compatible unless you want them. Sometimes, we buy TVs just to put them in the kitchen while cooking meals, or perhaps you want a cheap soundbar that you can bring around during outings with friends.
HDMI eARC is more for appliances you use a great deal at home or work.
Plus, appliances can be expensive. Unless you have a bigger budget for these things, we don't recommend you shell out cash on eACR-equipped audio/visual gear.
Are HDMI eARC and HDMI 2.1 the Same?
Well, this is a tricky question to answer. Many HDMI eARC users have pondered on this matter. Unfortunately, there is no direct answer.
Yes, they are the same, but, also, no, they are not.
Let us explain.
HDMI 2.1 has many features that you can find inside HDMI eARC. The weird part here is that manufacturers can choose which of HDMI2.1's features they want to support to some degree.
HDMI 2.1 Explained - and why it's a BIG DEAL | The Tech Chap
So, there may be a lot of HDMI 2.1-labeled cords and electronics in stores, but they don't give the whole "2.1 experience."
How is this relevant to eARC?
Because many consumers look for the "HDMI 2.1" label or write before buying a new TV or AV, thinking that they will experience the full HDMI 2.1 benefits with the eARC bonus, but that's not always the case.
Manufacturers can decide how many "HDMI 2.1" feature they will include in their "HDMI 2.1" product. You could be buying a TV labeled as "HDMI 2.1" but does not have the fancy 2.1 features, except for eARC compatibility.
Yes, it sounds kind of messed up.
So, the next time you're out buying a TV with eARC qualities, look for the "HDMI eARC" label instead of "2.1".
Conclusion
HDMI eARC is very new to the market, and it may not be as easy to find TVs, AVs, or soundbars that support this variation, but the benefits far outweigh the hassle of the search.
Besides, it takes about ten years (or more) for HDMI chords to be considered "old" or "outdated." That's a long time using devices that are incompatible with eARC.
Companies have started to work towards meeting the demands of the HDMI eARC community. Before you know it, you will see eARC-compatible devices in every electronics store online and in your local shops.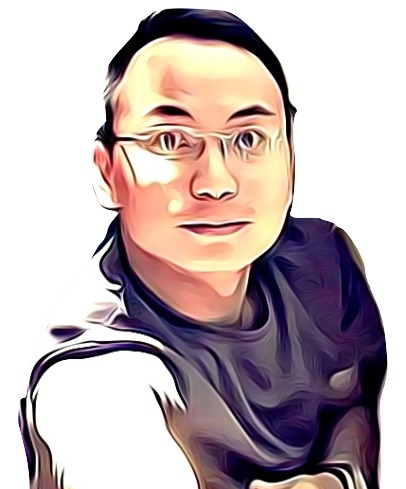 Vance is a dad, former software engineer, and tech lover. Knowing how a computer works becomes handy when he builds Pointer Clicker. His quest is to make tech more accessible for non-techie users. When not working with his team, you can find him caring for his son and gaming.