From smartphones and televisions to refrigerators and washing machines, pretty much every electronic device is becoming connected. So how can smart projectors not be part of that change?
Smart projectors have been around for quite some time — though it's not known who came up with the first bonafide smart projector or which model is the first of its kind.
If you are savvy about projectors, you should have known the same already. But if you are primarily a television user and are considering getting a projector as a secondary entertainment device for your space, the fact that smart projectors exist could be new to you.
So, what is a smart projector? How does it work? What are the benefits of one? Read on to find out all that and more.
What is a Smart Projector?
A smart projector is a projector with a computer of its own. It has an app store, which lets you download your favorite apps. It supports on-demand video and audio services — such as Netflix and Spotify, respectively.
You never run out of content with a smart projector in tow, provided you have a reliable Internet connection to boot. If you find it clunky or cumbersome to access apps through written commands, you could summon them with your voice.
A smart projector has an operating system that helps manage or organize all pre-installed and downloaded apps. The OS could be proprietary or a custom version of an existing operating system.
All smart projectors are wireless, but not every wireless projector is "smart" since you can turn even wired projectors into a wireless device with an adapter.
Smart projectors come with a built-in wireless chip or Wi-Fi card. They are inherently capable of connecting to the Internet, similar to a smartphone or smart television.
Also, smart projectors are usually the portable kind. Some even throw a virtual screen on a flat surface. And because they are travel-friendly or can be easily lugged around, these projectors pretty much always have an internal battery for power.
How Does a Smart Projector Work?
Like regular projectors, smart projectors receive audio/video information and transmit them to a flat canvas. The projector usually has a few more ports or technologies – for instance, Wi-Fi, Ethernet, Bluetooth, USB, HDMI, memory card slot, display port, etc. – than a standard projector to connect to other devices.
The input from an external video source is played within the projector on a tiny screen. Light gets shone via the small screen, which then is captured and centered by multiple lenses or a single lens to show on a canvas.
Like traditional computers, smart projectors support several kinds of user-input USB devices for increased functionality, for instance, mice and keyboards. They could display video, audio, images, etc., from external storage devices.
(Kindly note, not every smart projector has a plethora of ports. If the device falls in the budget category, the port situation could be slim, and the wireless connectivity features may not be the most recent.)
Smart Projector: Key Features and Few Drawbacks
As stated above, smart projectors are typically portable, use voice control, have lamp-free tech, offer streaming function and app integration, etc. Let's take a look at those attributes in a bit more detail.
Lamp-Free
Projectors generate light using metal halide lamps, LEDs, or laser (DLP).
Smart projectors typically use LEDs due to the compactness of those lights, which complement the petite size of the projector pretty well. Moreover, LEDs can instantly turn on and off, unlike lamps which require some time to warm up and cool down.
Not to mention, LEDs have the highest longevity of the three — typically lasting up to 30,000 hours. Laser lights do not last as long but offer double the endurance of traditional projector lamps.
They usually don't find a place inside a smart projector because of their cost and relatively large size. Not to mention, LEDs are devoid of glass bulbs, which means no mercury.
Built-In OS and App Store
Connecting to an external smart device is one thing and having a built-in app store, such as Android TV OS, is another story altogether. Some projector models could have proprietary operating systems and app stores.
The custom OSes are typically based on Google's Android OS. Android TV OS is based on the Android operating system used in smartphones and tablets but customized to look and function optimally in a smart projector.
Smart projectors let you browse the web, shop on the Internet, play online games, etc., natively. The apps facilitate connection to services such as Netflix, YouTube, Prime Video, Hulu, etc., and also social media websites such as Facebook, Twitter, and Pinterest.
Not to mention, smart features like screen mirroring are also built into the device. And if the need to hook up to other devices arises, the device is capable of that as well.
Connectivity
As mentioned earlier, smart projectors can connect with other devices – such as your smartphone or laptop – in multiple ways. Besides the options to connect via cables, Wi-Fi and Bluetooth are standard connectivity options in smart projectors. The same cannot be said of non-smart projectors.
Some smart projectors even connect to a smartphone and let you use the phone as a remote. If you are not particularly keen on voice-based interaction and the standard remote is also not in sight, the option to convert your phone into a remote is pretty nifty.
Voice Command
A smart projector should also have support for voice-based inputs. It could either have its proprietary voice assistant (which is seldom the case) or employ popular virtual assistants such as Siri, Alexa, or Google Assistant.
With voice assistant support, you can turn on or off your smart projector, navigate the menu, etc., with your voice (after invoking the virtual assistant). The voice command feature saves the day when your hands are messy or the remote is nowhere in sight.
Compact and Portable
A smart projector usually has a small footprint and is lightweight. A standard projector isn't particularly heavy, typically weighing anywhere between 4 to 8 pounds (1.8 to 3.6 kg) and mainly transportable.
Smart projectors, on the other hand, are usually much smaller and lighter. The Kodak Luma 350 , for instance, weighs just 0.75 pounds (340 grams). Not all compact projectors are smart. But most smart projectors are relatively small.
Other Features
A few other attributes of a smart projector are:
Autofocus: The autofocus feature is essentially the projector handling focus issues by itself. The hardware setup that facilitates that involves a small motor rotating the lens to produce a sharp image.
OTA updates: Like smartphones and other smart devices, any minor issue or niggle with a smart projector can be rectified virtually or through a software update — provided the problem is not related to the device's hardware.
Smart projectors are more modern and advanced, but they are not perfect — no projector or device is.
Areas in which a smart projector usually tends to falter are:
Resolution
Because smart projectors are on the compact side, they do not usually have the physical space needed to accommodate large lenses. As a result, the resolution is usually not the highest with them.
A true 4K (non-smart) projector is not uncommon. But it's rare to find a smart projector with native 4K support. Most smart projectors claiming 4K resolution are native 1080p upscaled to 4K. There are a few exceptions, however, such as the LG HU70LA .
Audio
Lack of physical space or the sheer compactness of most smart projectors means little room for robust speakers. If you think your smart projector sounds teeny, do not assume the maker wants to upsell its external speaker. The manufacturer could have only packed in so much audio hardware.
While standard projectors are not built-in audio champs, they usually do well due to their larger footprint. Therefore, an external speaker becomes a must-have with smart projectors — particularly if you're taking the projector out on the patio, backyard, etc.
If you are hell-bent on buying a smart projector with an impressive integrated audio setup, you'll have to splurge on something like this dual Harman Kardon speakers-equipped ViewSonic X10-4KE .
The best part is that the projector can be used as a standalone Bluetooth speaker, putting the Harman Kardon to good use. The Anker Nebula Capsule II can also operate as a projector or a dedicated Bluetooth speaker.
What Can You Do with a Smart Projector?
You can use a smart projector like any regular projector, and much more. As mentioned above, if you fancy the built-in speakers of the device, you could use it purely for its audio.
Since smart projectors are incredibly portable and have built-in batteries (some even pocket-friendly), carrying the projector to work or using it for a business presentation would be highly convenient. The wireless nature and the ability to connect to the Internet mean easy setup and roll.
Perhaps the most revolutionizing attribute of a smart projector is its ability to replace your smart TV entirely and not just play second fiddle.
Besides being able to emulate everything a smart television does, smart projectors have the advantage of doing it on a much larger canvas — more than 100 inches of video is standard with a smart projector, and above 200 inches or more is not just feasible but quite cost-efficient too.
Smart TVs with massive displays are few and far between, and the ones that do exist would cost you a fortune.
Conclusion
Most modern projectors are pretty much "smart" or work like smart televisions since they all possess the ability to process videos internally. But because they do not have an operating system of their own, they are technically not "smart projectors".
Therefore, if you're out in the market shopping for a smart projector, make sure you don't fall into the marketing trap that many sellers or makers typically layout — trying to pass off a regular projector (with a few nifty features) as a "smart projector".
Thankfully, with all the information you are now equipped with, it should not be tricky to discern between regular and smart projectors.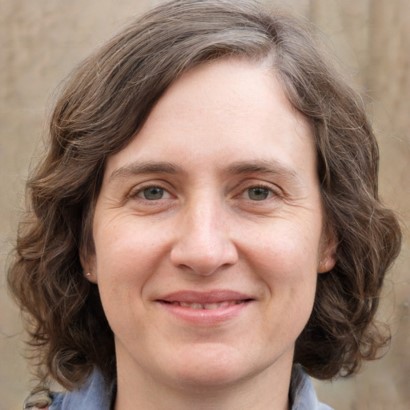 Catherine Tramell has been covering technology as a freelance writer for over a decade. She has been writing for Pointer Clicker for over a year, further expanding her expertise as a tech columnist. Catherine likes spending time with her family and friends and her pastimes are reading books and news articles.