The Nebula Capsule is a soda can sized projector with the image quality and power of your standard heavy-duty unit. This nifty device fits right into your purse, allowing you to bring your home theater anywhere you go, even on vacation!
But can you change the screen size?
How do you adjust the focus to create the clearest picture possible?
Keep reading to find out!
Can I Adjust the Screen Size on my Nebula Capsule?
Yes, you can adjust the screen size.
Although the Nebula Capsule projector doesn't have any dials or buttons to adjust the screen size, you can make the picture smaller or larger by physically moving the projector.
This could prove to be an inconvenience, especially if you are in a tight space. You may have to move your device meters away from the wall or screen to achieve your desired screen size.
Note that this feature does not make using the Nebula Capsule projector in small rooms impossible. Instead, you will simply have to settle for a slightly smaller screen size.
How do I Change the Screen Size on my Nebula Capsule?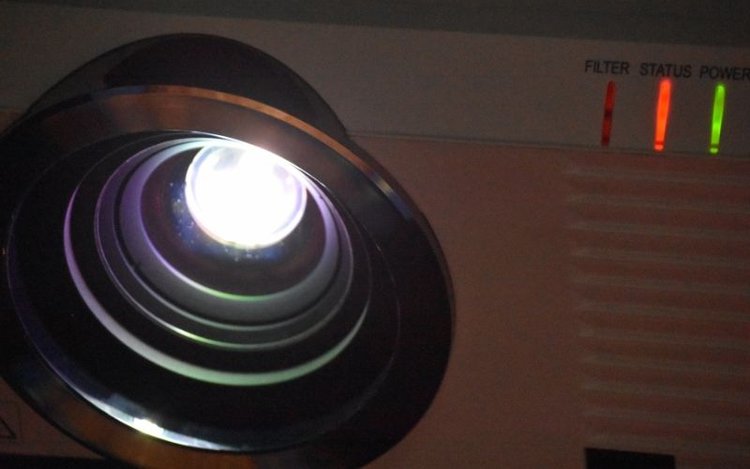 Move your Nebula Capsule projector closer or farther away to achieve different screen sizes.
Nebula Capsule projector's screens cannot be resized using a dial or buttons, like on other projectors.
You will need to physically move your projector closer or farther away from your screen or wall in order to achieve different screen sizes. Move your projector closer to the screen to project a smaller image and farther away to project a larger image.
You can assess how big your image size will be given your projector's distance from the screen or wall using a throw distance calculator. Input how big you want the image size to be, and calculate at what distance you'll need to place your projector.
For example, if you want a screen size of 30 inches (76.2 centimeters), you'll need to place your projector two feet and 10 inches (86.36 centimeters) away from the screen/wall.
Although you can certainly experiment to find your preferred screen size once you have the Nebula Capsule projector at home, this tool is great for estimating how well the projector will fill your space and what the end result will be.
Nebula Capsules can also be used as a rear projector, meaning the image is flipped so you can place the device behind your screen. This is handy if you want to utilize all the space in front of your screen and ensure that no objects or people will obstruct the projector's light.
Use the Nebula Capsule as a rear projector by opening Settings, then Projector Mode, and selecting Rear Projector.
Whenever using your Nebula Capsule projector, always take care to only set it on a hard, flat surface to avoid overheating and damaging the device. Never use the projector in a damp, hot environment.
Can the Anker Nebula Capsule Max Fill a 100-inch Screen?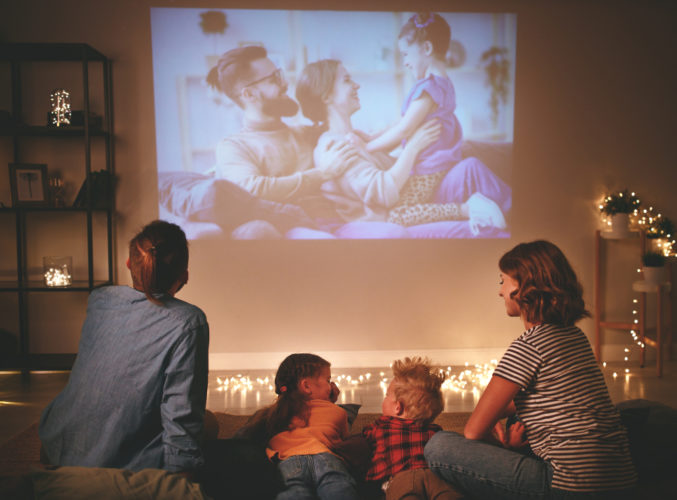 Yes, the Anker Nebula Capsule Max can fill a 100-inch screen.
Do you want to set up your home theater with a massive 100-inch screen? The Nebula Capsule Max is the perfect device when you want to go big and go home!
Depending on how you choose to maximize your space, you can either project your image using the front projector or the rear projector.
Note that all Nebula projectors work best in dark environments, so be sure to close the curtains or schedule your movie night after nightfall.
To have your Nebula Capsule Max fill the entire 100-inch screen, you'll need to place it about nine feet and five inches (287 centimeters) away from your screen. Make sure you have ample space for both your screen and Nebula Capsule Max set at the correct distance.
You may find that your projector is not picking up your remote's signal at such a distance. Consider downloading Nebula Connect to control your projector from your smartphone. The app can be downloaded from both the Google Play Store or the App Store, depending on your phone's model.
Pair the Nebula Connect app with your Capsule projector via Bluetooth, if you have an iPhone. Android phones can only be paired to Capsule projectors through Wi-Fi, so ensure both devices are securely connected to the same network.
Watch the video below to learn how to adjust the Nebula Capsule Max's image size to fit a 100-inch screen.
Can the Anker Nebula Capsule Max Fill a 100" screen?
How do I Adjust the Focus on my Nebula Capsule?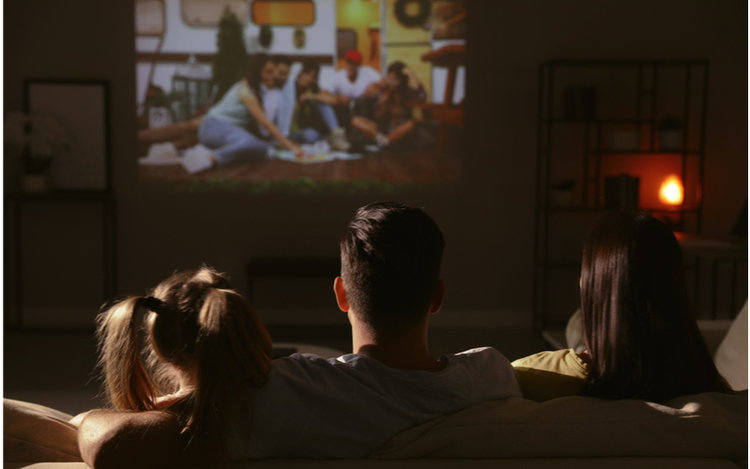 Activate the Nebula Capsule's autofocus or manually focus the image using the remote.
Nebula Capsule projectors feature an autofocus function, allowing you to achieve the clearest picture without any additional tweaking.
Engage your Nebula Capsule's autofocus by gently shaking your device. Set it back onto a flat, hard surface and see the image instantly become clearer!
If you need to manually adjust your projector's focus, you'll need to use your device's remote. Find the HDM/ATV button located in the top-right corner of your remote, and press it for two to three seconds. This will enable autofocus.
If you're still not satisfied with the picture quality, use the Volume buttons to calibrate the focus manually.
Ensure you're standing close enough to your project to ensure it can receive the remote's signal.
Watch the brief video below to see how to focus your Nebula Capsule projector.
Auto & Manual Focusing for Capsule II
Wrapping Things Up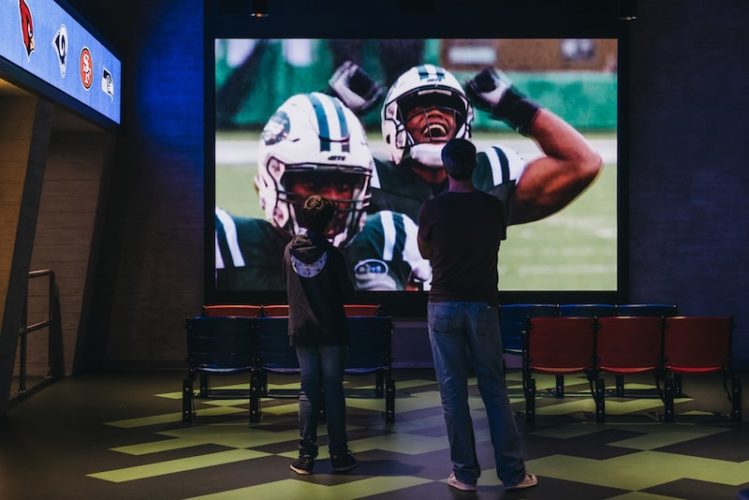 Although Nebula Capsule projectors cannot be resized through the use of a dial, you can procure your desired image size simply by moving your device closer or farther away from your screen or wall.
Make your screen as small or as large as you want, without having to fuss with complicated dials or buttons.
Nebula Capsule projectors also autofocus, so you won't need to worry about spending hours manually adjusting picture quality.
Nebula Capsule projectors allow you to spend time relaxing and enjoying your home theater, rather than fussing over technical specifications.
What's your experience adjusting and focusing a Nebula Capsule's screen?
Let us know in the comments below!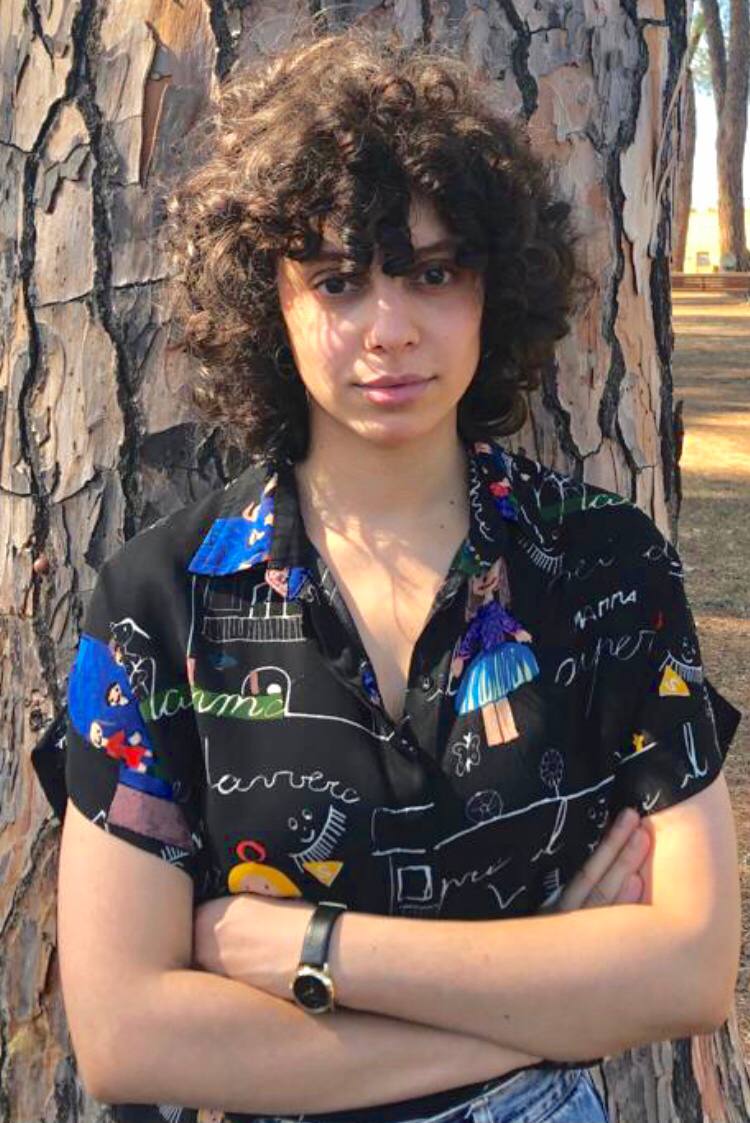 Yesenia Achlim is a technical copywriter and editor with a focus on AV equipment. She aims to break down complicated topics and make technology accessible, no matter your technical expertise. When she's not teaching you how to replace a projector lamp, you can find her reading and baking.