There is nothing as annoying as having to get up from the couch when you are all set to watch the next episode of your favorite series.
When streaming on our devices, pausing or muting is as easy as a click of your mouse or a flick of your headphones. The same cannot be said though for viewers using smart TVs.
Unlike our laptops and mobile phones, TVs require a remote control to handily control our televisions from a distance. Whether it is from the comfort of your couch or as you eat dinner in the other room, having a remote by your side makes it easy to raise, lower, or mute the volume entirely.
But what if you don't have the remote?
Muting your television isn't difficult if you know your options. Depending on the model of your television, you can explore different options in controlling your TV's volume.
This can be done by setting up smart home systems like Google Nest or Amazon Echo, among others. Use these systems to simply ask Alexa or Google to adjust the volume of various smart devices – including your Smart TV.
Meanwhile, smart TV owners that do not want to invest in smart home systems can also opt to download Smart TV-compatible apps on their phone for easy control and maximum utility.
Read on so you can learn what to do to mute your TV set – no remote necessary.
3 Easy Ways To Mute My TV Without a Remote
Muting your TV without a remote does not have to be rocket science. However, not everyone is familiar with the various solutions that you can use to address this problem!
The solutions that we recommend will differ depending on the TV you have. Other factors can include your budget and miscellaneous needs.
Below, we will list some ideas for muting your television depending on your budget and existing TV setup. Keep reading to find the best one for your situation!
1. The Tried and Tested
Prerequisite: None
Budget: Free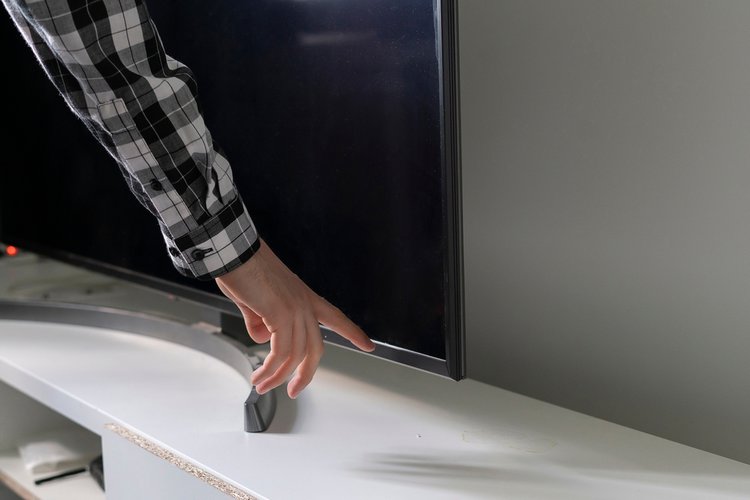 We know just how difficult it can be to get up from your spot on the couch or bed when you have already gotten comfy with your favorite snack.
But no other method on this list is as simple and free, simply get up from your seat and head over to your TV.
Whether it is a smart TV or an older IR-blaster model, you are sure to find a set of control buttons somewhere along the back panel of your television set.
Here, you will typically find the power button, as well as a set of channel and volume buttons.
I know what you're thinking. You have never seen a mute button back there! And you'd be right.
Simply put your finger on the volume decrease button until it hits zero. It's not ideal, but it will get the job done.
2. Install a Smart Home System
Prerequisite: Smart TV, Wifi/Bluetooth
Budget: $$ – $$$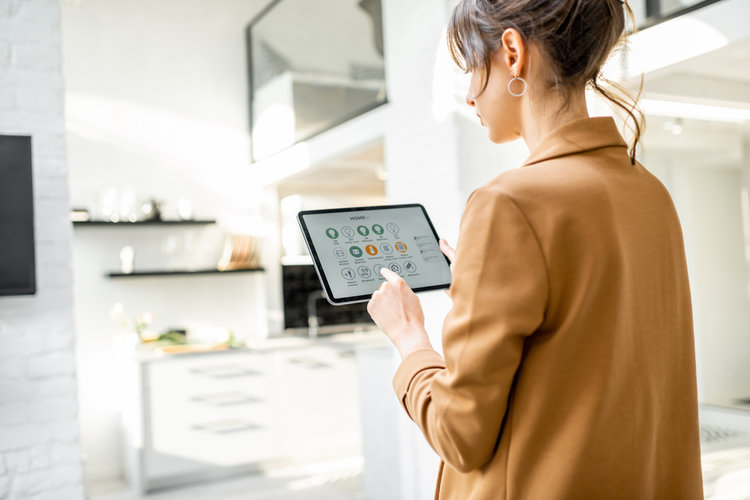 Nothing will make your home living as easy or as seamless as a smart home system.
From turning the lights on as soon as you get home to getting an update on the weather right before you head out, a smart system is a staple in future-forward homes with an abundance of smart devices.
But did you know that they can improve your home entertainment experience too?
By installing a smart home system, a simple request to Google or Alexa is all it will take to mute your Smart TV.
So long as you have compatible smart systems and devices in home, you can issue a voice command from the comfort of your couch, bed, and beyond.
That being said, anyone looking to purchase these systems for themselves should be prepared to spend a pretty penny. This is because smart systems offer so much utility on top of being able to control your TV with nothing but your voice.
3. Mobile Apps
Prerequisite: Wifi/Bluetooth
Budget: Free – $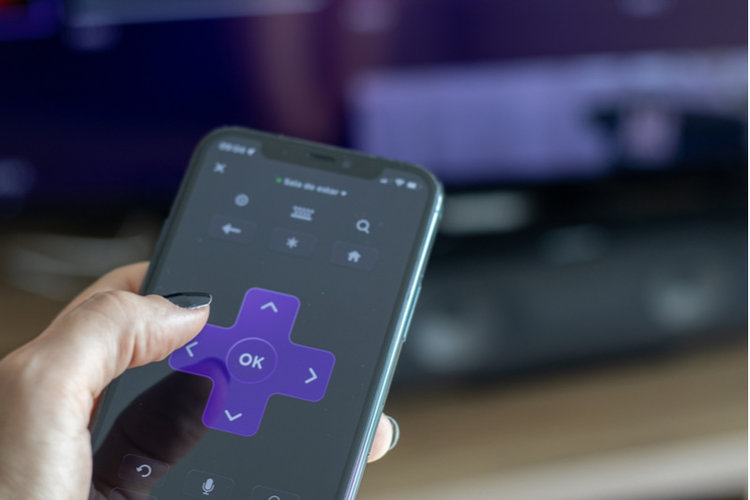 Whether you have an Android or an Apple device, there are so many mobile app options available out on the market that will suit your current television situation.
Some mobile apps are obviously compatible with smart devices like the Google Home or Echo Dot. The Google Home app is free and compatible with both Android and iOS, another example being Amazon's Alexa, which is also available for both Android and iOS.
However, there are universal apps available on the market that are compatible with older devices that pre-date the age of smart-compatible devices.
Many older TVs come equipped with IR-blasters, which are key to compatibility with universal remote applications.
It is important to keep in mind that universal remote apps on your phone can only work if your device features the same technology that traditional TV remotes come with.
Only phones that come with built-in IR blasters can utilize apps like Universal TV Remote and the free phone manufacturer applications like Mi Remote.
A quick way to see if your phone is capable is by checking the sides for a transparent LED, which is actually an IR blaster hiding in plain sight.
Most of these applications come with both free and paid versions, so they provide more flexibility for those who don't have the budget for a fancy TV or smart home system just yet!
Because we only presented three methods, we know that it may seem like you have limited options.
However, there is an abundance of smart home systems and tools, as well as mobile apps out there that you can use to mute your television with nothing but the sound of your voice or a tap of your finger on your phone screen!
And if all else fails, the extra bit of cardio it takes to walk to your TV to mute it will at least do your body more good than a few extra seconds on the couch.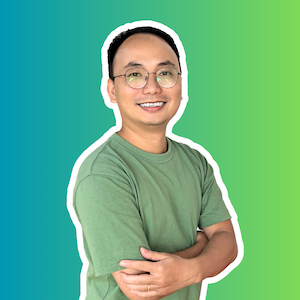 Vance is a dad, former software engineer, and tech lover. Knowing how a computer works becomes handy when he builds Pointer Clicker. His quest is to make tech more accessible for non-techie users. When not working with his team, you can find him caring for his son and gaming.