4K TVs are gradually taking over the markets and sending lower-resolution TVs into the bin!
Over the last six years, 4K TVs have become highly sought-after. Different TV manufacturers have developed 4K models, increasing availability and making them more affordable for users.
Following the trend and hype, people have questions about whether their TVs at home are 4K. People also want to make sure that the TV they want to buy is 4K-enabled.
This article contains the necessary information to help you understand 4K TVs. It also details several ways to tell if your TV is a 4K TV.
What is the 4K Screen Resolution?
The 4K resolution is a horizontal or widescreen display with a pixel number of 3840 × 2160. It is also referred to as '4K UHD' or '2160p' resolution.
There is a less common standard of 4K display which uses 4096 × 2160 pixels. This standard is used in digital cinema productions and is also called 'DCI 4K.'
4K TVs are television sets that use 3840 × 2160 pixels for their display. These TVs with 4K resolution are increasingly common today.
4K images are very lifelike and richly saturated with color. The 4K TVs also have a much higher frame rate than HDTVs, so the displayed videos appear smoother.
4K has become a prevalent and highly desirable screen resolution.
How Do I Know What Resolution My TV is?
The native resolution of your TV determines the quality of the picture your screen will display. Higher resolutions make for better display quality.
If you want a high-quality viewing experience, screen resolution is one of the most critical factors for you to consider before buying a TV.
Don't know the resolution of your TV? We're here to help.
There are four simple ways to find out the resolution of your TV screen. They include:
1. TV Manufacturer's Manual
You can find the resolution by simply looking through your TV manufacturer's manual. Find the screen parameter section, and you'll see the screen resolution.
2. TV After-Sales Service
Most manufacturers offer an after-sales service which includes training, warranty service, and repairs. You can call the service agents, verify your purchase, and request your TV screen resolution information.
3. TV's Local Information
Power on the TV and locate System Settings from the Menu. Go to the local information option, and you'll see the software version, screen resolution, and other specifications.
If you want a more detailed guide to finding local information, visit the TV's manufacturer's website.
4. TV's Model Number
Another way to know your TV's resolution is by finding its model number. This number is usually at the back of the TV.
If you locate it, search for the brand name and model number on Google. You'll immediately find information on its specifications.
How Can I Tell If I Have a 4K TV?
The 4K resolution —also known as Ultra HD(UHD)— is one of the image display qualities available. It boasts nearly four times the detail of the regular HD resolution.
Do you have a high-quality TV, but you are unsure if it displays the 4K resolution? There are several ways to find out.
Some of the methods listed below can also help you while purchasing a TV. Let's get right to it!
1. Packaging Box
If you're buying a new TV, here's an easy option for you.
Usually, TV manufacturers indicate the display resolution and other details on either side of the packaging box or carton.
If you see it labeled as 4K or UHD, it has a 4K display.
2. Manufacturer's Manual
Manufacturers' manuals are equipped with every information and detail that the end-user may need to use a product conveniently.
TVs manufacturers' manuals come with a specification page either in front or at the back of the manual. This page contains the screen resolution options.
You can find the information you are looking for by quickly scanning through the available options to check for 4K.
3. Manufacturers' Website
It is common for people to lose or throw out their TV manuals after a while.
If you have an old TV, chances are you are no longer in possession of both the manufacturer's manual and the packaging box.
You can still find the screen resolution on the manufacturer's website. Just search for your TV' model on the website, and you'll find its full specs displayed.
4. Manual Test
Use your TV's remote and go to Menu > Settings > Screen Resolution.
Explore the values presented and check for 3840 x 2160. This is the pixel number that represents 4K resolution on TVs.
5. Stream a 4K Video
If you're finding it hard to find resolution information on your TV's settings, here's another easy solution. This method works for smart TVs with internet access and built-in streaming channels like YouTube.
Connect your TV to a network and stream a 4K movie on Netflix or YouTube. Check the resolution options available. If you see an Ultra HD, 2160p, or 4K option, you're good to go!
Note: The information you are looking for might not necessarily be written as 4K. It may be represented as 2160p, UHD, or Ultra High-Definition, but rest assured, they are all the same.
Make sure the media being transmitted is in 4K quality. Your media source plays a significant role in the quality of the picture your TV displays, so you have to make sure the confusion about your TV's resolution is not from the source.
The easiest way (if you're in an electronics store) is just to ask the vendor whether your options are 4K. The vendor can direct you to other 4K TVs if they are not.
How Can I Enable 4K on My TV?
4K TVs are built to display images in 4K quality automatically. There are no TVs with the option to turn on or switch off a 4K display.
If you play 4K content on your 4k TV, the TV displays the content in its default resolution. The quality of the image on your screen depends solely on the media source.
You're probably wondering, "What if my media source transmits a non-4K signal to my 4K TV?"
Here's what happens next: Your TV automatically upscales the signal regardless of the resolution to fit the 4K pixel grid.
Upscaling can affect image quality, but it's more noticeable if you display a low-resolution image. Upscaling from 1080p (HD) to 4K is relatively smooth and not very noticeable.
If you want high-quality pictures on your 4K screen, make sure you're displaying media in 4K or 1080p (at least).
Are All TVs Now 4K?
4k TVs have gradually become the most popular option for premium entertainment. They are now replacing older TVs and HDTVs.
However, not all TVs are 4K-enabled. There is still a vast market for TVs with HD native screen resolution.
These HDTVs can play 4K media, but they will not display it in 4K quality. The media signals will be downscaled to fit the 1080p display resolution, and we find that they still look better than native 1080p media.
Newer TV models are mostly 4K-enabled, especially 50 inches and above. There are smaller TVs with 4K resolution, but they aren't as common.
4K TVs come in different price ranges depending on their brand, size, and accompanying specifications. Some are more affordable, while others cost thousands of dollars.
The small-sized 4K TVs can be regarded as manufacturers' efforts to make 4K entertainment more accessible for people of different income brackets.
Conclusion
If you want to have fun watching a movie or any other content, you must pay attention to your image display quality.
Display devices like projectors, TVs, and monitors come with different screen resolutions. 4K screen resolution is the current consumer favorite, and many TV brands are producing 4K TV models.
The methods listed in this article will come in handy when you intend to buy a fitting 4K TV or help you find out if your current TV is 4K or not.
Do you think 4K TVs are very expensive? Well, their large-scale cousins, projectors, are not left out. Find out why 4K projectors are so expensive.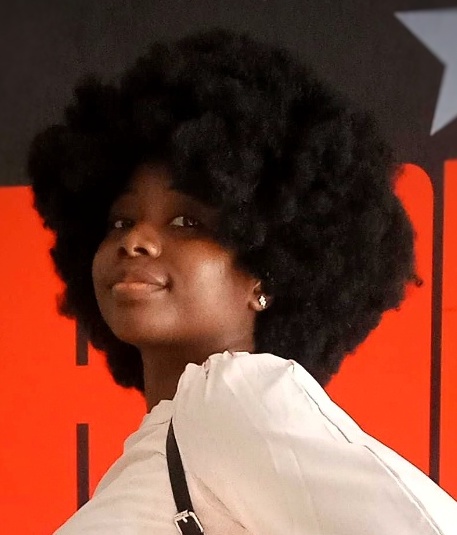 Gabriella 'Diogo is a content writer with a vested interest in tech hardware and equipment. She shares her knowledge and processes in an easy-to-grasp, lighthearted style. When she's not testing or researching device performance, you'll find her writing short stories or rewatching episodes of her favorite sitcoms.