In your search for a projector screen, we aim to help you make an informed decision because we believe it's important that you buy the best projection screen without necessarily running your pockets dry.
Today, I answer one of the most asked questions in my inbox – Grandview vs Elite Screens; which is the best and why?
Keep reading as I get down and deep on these two brands to find who is better and why.
Comparison Summary
If you are in a rush and need just a quick scan to see who excels in what, here's a head-to-head comparison table to help you make a quick decision.
| | | |
| --- | --- | --- |
| | Grandview | Elite Screens |
| Who They Cater To | Educational institutions, corporate institutions, and large spaces | Home users after a high-end theatre experience |
| Projector Types | Many options from wall-mounted to fixed, whiteboard screens, and even projector lifts | Fixed, movable, and portable screens |
| Ease of Setup | Mounted option requires extra skill and hands to set up | Comes in a single package with easy installation instructions |
| User Experience | Users love their durability, ease of use, high-quality image and crease-free fabrics | Users love the ease of assembly and installation, and great picture quality with ambient light rejection |
| Customer Service | Hard to reach | Easy to reach |
Grandview vs Elite Screens – Who Is Who?
These two contenders, Grandview and Elite Screens are both reputable projector screen makers. Most of their features and specifications are in line, but some key differences in the design and build make the two different.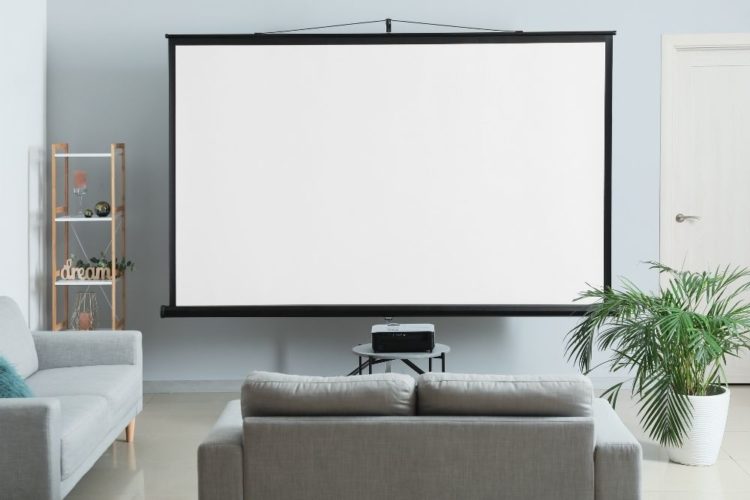 Grandview
Grandview is a Canadian projection screen manufacturing company known for producing a variety of projection equipment since 1999. It's safe to say the brand is an industry leader, owing to the years they've put in research and development plus the high manufacturing standards they maintain.
The company has catered to both professional and consumer markets by making a variety of screen options ranging from manual, motorized, tab-tension, and fixed frame screens.
Elite Screens
Elite Screens is a South California-based company specializing in the development of an array of projection equipment. Elite Screens has what you need to take your theatre experience to the next level from ​Ultra-Short Throw DLP Projector to a variety of projection screens and other projection accessories.
They have fixed frame screens, motorized frames, outdoors and portable screens, and ambient light rejecting screens in their catalogue.
Who They Cater To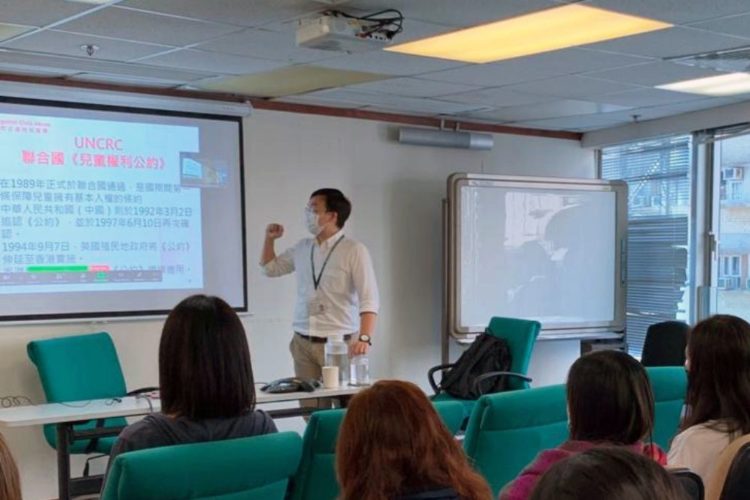 While you may argue that both brands produce exceptional projector screens that can be used by anyone who needs a screen, a few key aspects make the two suitable for different audiences.
Grandview screens are best for educational institutions, corporate halls, boardrooms, and commercial entertainment theatres. In short, they are great for large spaces where the projection needs to be viewed by a large audience.
Elite Screens, on the other hand, have a greater range of screens for home use. While they might be slightly pricey, Elite Screens are known to be easy to install, look great, and provide a superb picture quality for a 'life-like' movie experience.
Types of Screens, Materials, and Features
Screen size
Both Grandview and Elite Screens have a variety of screens coming in different sizes and aspect ratios.
Grandview has larger screens that vary between 200 and 300 inches. Their 200 and 220-inch screens come in 4:3 aspect ratios while the 240, 250, 280, and 300-inch screens come in either 16:9 or 16:10 aspect ratios.
They also have smaller screens for home use that range between 60 to 150 inches in varying aspect ratios like the 1:1, 4:3, 16:9 and so forth.
Elite screens are much smaller, coming in 55, 60, 126, 133, and 150 inches, and are available in either 4:3, 1:1, 4:30, 16:10, 4:20, 5:20, or 16:9 aspect ratios.
They also have a few larger screens in 200 and 300-inch sizes.
Screen types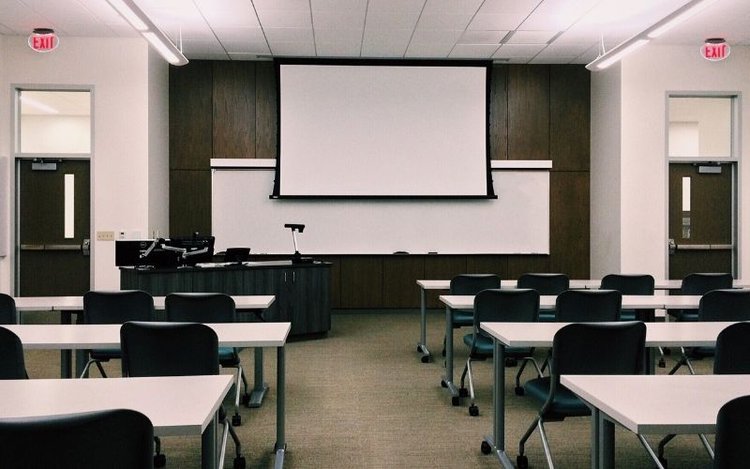 Grandview screens offer a large variety of screen types. They have motorized screens, fixed-frame screens, tab-tension screens, portable screens, recessed ceiling screens, extra-large stage/theater screens, whiteboard screen types and ambient light reflection screens.
Their mounting styles vary as well. For instance, the Grandview Skyshow series is designed to be mounted directly to the ceiling and the screen can be lowered and lifted anytime by the provided remote control. This feature helps keep the screen subtly hidden when it's not in use.
Elite too has a variety of screen types, from the fixed wall and ceiling screens, tabletop screens, tripod screens, and portable, to the motorized and manually operated wall and ceiling screens.
However, it does not have as many options as Grandview has. So as far as options to choose from, I think Grandview takes the trophy.
Materials
When it comes to the materials of the screens, both brands have invested heavily by ensuring that the screen materials are of great quality, long-lasting and that they don't form creases.
Grandview however has invested more in the quality than the range of the screen fabrics. All their fabrics are durable, sturdy, and can greatly withstand curling and bowing. They are also mildew-resistant, certified, and acknowledged by the Image Science Foundation for excellent quality and performance. Their fabrics include:
Fibreglass matte white fabric
Rear projection PS grey fabric
Dynamique fabric
Fibreglass matte grey fabric
Front projection PS white fabric
Front projection PS grey fabric
Remarkable fabric
Acoustic transparent fabric
Ambient light reflection fabric
Elite as you can tell from the long list below has a far much greater variety when it comes to fabrics for their screens. Their top-selling screens are also ISF certified for excellent colour reproduction and are also certified by GreenGuard for being the more environmentally sustainable alternative to a majority of the brands.
CineGrey
CineWhite
CLR
DynaWhite
MaxWhite
PowerGain
StarBright
VersaWhite
WraithVeil
Designer Cut Series
AcousticPro
Image Quality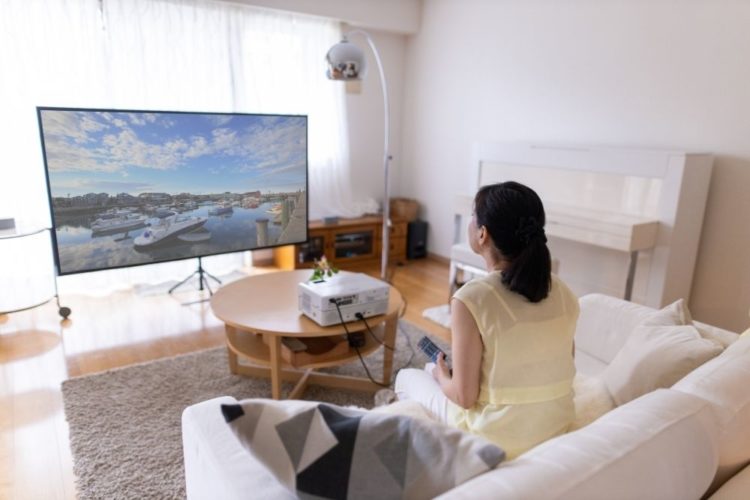 Compared to Grandview, the Elite Screens seem to excel in the image quality front better. And to back this up, below are just some of the awards Elite has received so far for their excellent image quality and performance in general.
The list of awards is long. This just goes to show you that Elite has lived true to its name by producing elite-quality screens.
Grandview too has bagged a few awards in China such as the "Famous Trademark of Guangzhou" award. Grandview has also been honored to participate in setting up the projection screen standards in China.
You will find Grandview screens in World famous hotels like Best Western, Marriott Hotel, and the likes. You will also find them used in Olympic games, International Expos, and similar applications. This goes to show you that their image quality is top-notch. And that is also why they have managed to have a footprint in over 80 countries globally.
What makes Elite screens have such great image quality is the use of innovative features to counter unregulated and reflecting light which is often the cause of low light output on the projector screens.
The Elite Screens Aeon CLR series, for instance, features the noble Ceiling Light Rejecting technology specially designed for ultra-short-throw (UST) projectors. These screens absorb light from external sources and, most importantly, the ceiling, leading to great colour contrast and thus great image quality.
In addition to such innovative features, they also use materials like the CineWhite, which is specially designed to bounce off large amounts of light to ensure your watching experience isn't compromised.
Ease of Set-Up
Elite screens are much easier to set up than Grandview screens. For instance, the Elite Screens Aeon CLR series ships easily in a large rectangular carton with the installation manuals included, plus there is an easy-to-follow installation video on the manufacturer's website.
♛ Elite Screens Aeon CLR® Series - CLR Fixed Frame Screen | Assembly & Installation | M Type Version
Of all the Grandview screens, the Cyber Series seems to be the easiest Grandview screen to install. Projectors in this series feature small mounting brackets that can be installed on the ceiling or wall.
User Experience
We scoured through forums and online reviews to find out what real customers who have tried the two brands have to say about them.
In general, users in forums are amazed by the image quality of Elite Screens compared to Grandview. Elite Screens are also praised for their ease of installation and great picture quality that provides crystal clear 4K viewing.
Grandview customers complain about the installation process involved, especially for the wall-mounted option.
Customer Support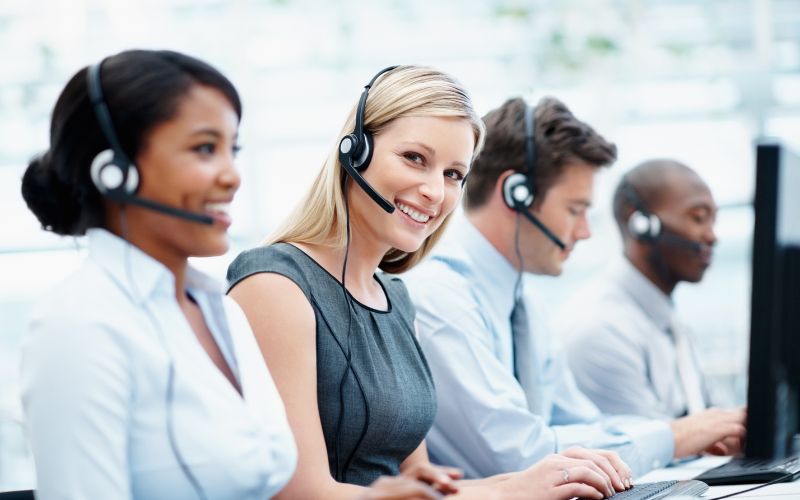 While how a brand responds to its customer's complaint is not always at the top of the list for many users when deciding between brands, it's important that you can reach customer support and get the help that you need if the time ever comes.
With that said, you can reach the Elite customer support team by phone and email (contacts listed on their website), you can also reach out to them on their socials or submit a contact form on their website. What I loved about them is that they have a dedicated support contact for customers in nearly every country.
Grandview too has a specialized contact centre for each of their market (Oceania, Africa, Europe, China, and North America) However, it may take a long time before you get a response from Grandview because of how large the market segments are. You can, however, choose other forms of contact like their socials and emails. Still, you will have to exercise patience with these as well.
In short, it's easier to get hold of Elite than it is to reach Grandview customer support. The great thing is that customer support from both brands are happy to help anytime.
Grandview Vs Elite Screens: Pros and Cons
Grandview Screens
Elite Screens
Pros

Screens are available in extra-large sizes
Long-lasting no-crease screens
Large variety of screen types
Caters to both professional and consumer market

Easy to set up
Easier to reach customer support
Variety of screen fabrics to choose from
More advanced innovative screen features for better image quality

Cons

Installation can be quite complex
Can take longer to reach customer support

Not available in extra-large sizes therefore not ideal for larger audiences
A bit pricey for their consumer market
So Who Wins?
To be honest, it's hard to pick between the two brands because they both have their strengths and weaknesses. Both have a variety of screen types to choose from and attractive features, from remote-controlled options to ambient light rejection.
In addition, no projector screen is a 'fits all' solution. While Elite screens produce great picture quality and are easy to install, Grandview is a renowned brand for large spaces where you want the projection to reach the furthest corners of your audience.
This is my take, if you are looking for a projector screen for home use, I would say pick one of the Elite screens. If you are looking to buy one for your institution, theatre, or conference room, Grandview screens are your best option.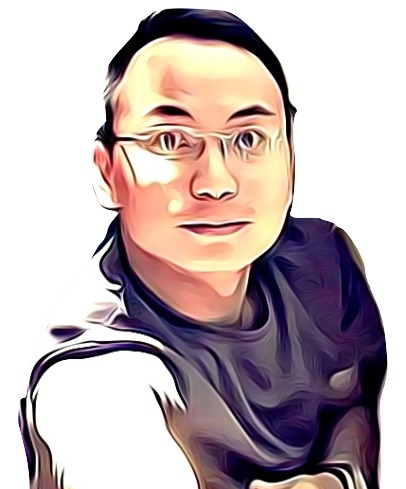 Vance is a dad, former software engineer, and tech lover. Knowing how a computer works becomes handy when he builds Pointer Clicker. His quest is to make tech more accessible for non-techie users. When not working with his team, you can find him caring for his son and gaming.