There are many brands in the world of home theater projectors. It's easy to get overwhelmed. On the one hand, you have Epson projectors. They're well known and respected as a whole. On the other hand, you have Goodee projectors. But how do GooDee vs Epson projectors compare next to each other?
Everyone knows the quality of Epson's projectors because their reputation precedes them, but does that mean they're the best compared to companies like GooDee? So, how does GooDee compare?
We need to compare both GooDee vs Epson projectors. But, to see the entire picture, we'll specifically look at:
What you're looking for in a projector and the brand's demographics.
We'll look at both quality and specifications they provide.
However, we also need to understand the user experience and how they're rated as a company.
Finally, we'll look at the customer service experience as rated by its users.
GooDee vs Epson Projectors, a Direct Comparison Table
To keep things simple, we've created a GooDee vs Epson comparison chart.
Don't worry. We'll break it down in the following paragraphs, just in case.
Comparison Chart
| | | |
| --- | --- | --- |
| | Epson | GooDee |
| Who they cater to | | Kids, and budget-conscious buyers |
| Projector specs and differences | Many options from standard to HD, to 4k | Mostly HD. No 4K options. |
| User Experiences | Users are happy with Epson | Users are happy with GooDee |
| Customer Service | | |
| Price | | |
Breaking down these criteria will allow us to make a well-informed decision on which brand is better. So, let's continue breaking down Goodee vs Epson projectors.
Many Projectors to Choose From
Now that we've laid out our map, it'll be easier to review each feature, its quality, and the specs of both brands.
Both GooDee and Epson have a variety of projector choices. GooDee offers many machines for your home theater, outdoor theater, or your kid's room. Epson, On the other hand, focuses on home theaters for the general population.
Now, let's get into specifics.
GooDee Projectors
Let's start by comparing GooDee and their projector differences. In other words, what makes them stand out as a company?
GooDee is a recently developed audiovisual company trying to fight its way to the top of the home theater industry. But what makes GooDee projectors different? Most importantly, how do they compare to Epson projectors?
Variety of Styles
Although GooDee is a newer company, they're already thinking of style and function. In other words, GooDee's designed a variety of beautiful projectors to choose from. And although Epson also has different styles to choose from, GooDee has taken it up a notch.
For example, let's look at GooDee2021G500 . It's sleek, futuristic, and visually appealing. You can see they've put effort into distinguishing themselves from other companies like Epson.
Kid-Friendly
Another way GooDee is distinguishing itself is by making brightly colored kid-friendly projectors.
Let's take a look at this Mini Projector by GooDee. It's designed to look like a yellow smiley face. It's cute enough for your kid's room, and there is no doubt your child will love a happy face that also projects their favorite movie onto their wall.
So even though projectors are not a kid device, GooDee has made them look like toys intentionally for your kids.
Compact and Portable
Nowadays, you have to make smart projectors. To compete with brands like Epson, GooDee has created smart home theater projectors small enough to place in any house room.
You can choose from projectors that connect to your smartphone, like the GooDee Mini Portable , wifi-enabled projectors, or regular projectors.
The great thing about most GooDee projectors is that they're compact and light enough for any place in the house.
However, they also have a line of portable projectors you can take anywhere.
Outdoor & Indoor
Speaking of taking projectors anywhere… GooDee's line of outdoor projectors is portable. You can use them in any setting, whether that's camping, in your backyard, or your camper van.
For example, the GooDee Mini Portable Projector is portable but intended for outdoor usage.
But that's just the topping on top of the cake because other brands like Epson also have outdoor projectors.
Budget-Friendly
If you look at the many GooDee projector machines, it's clear that the biggest way they're competing with Epson is by reducing their prices drastically.
Most GooDee machines do not compare to the high prices Epson has. So, when it comes to prices, GooDee takes the cake.
Epson Projector differences
If you're new to the home theater industry, chances are you probably haven't heard of GooDee. But you most likely know who Epson is as a company. Most people know the Epson brand. However, many people expect a well-known brand to have higher quality. So, how does Epson compare to GooDee?
Epson projectors
Even though Epson is a gigantic company with many projectors to choose from, including image quality, physical dimensions, and style, it appears that their innovation does not compare to GooDee's style choices.
Different styles
With Epson, you can choose various styles, but the styles are limited when stacked against GooDee.
For example, Epson has a retro-style projector, like the Epson EF-100, and even though it's cute, nothing compares to a GooDee smiley face projector.
Sale
Epson EF-100 Smart Streaming Laser Projector with Android TV - Black
STUNNING PICTURE QUALITY – Imagine an incredibly bright and colorful projected image up to 150...
INCLUDED ANDROID TV – Built-in Android TV with a simple-to-use remote – including voice search...
INTEGRATED AUDIO SYSTEM – Internal high-quality bass-reflex speaker for an impressive audio...
That's not to say you don't have choices with Epson. You can pick your physical dimensions, compact or even flat projectors.
But GooDee wins the style competition overall. GooDee as a brand is more creative than Epson.
Superior image quality
Unlike GooDee, Epson's projectors range from standard projectors to 4K quality. So if you're looking for a high-quality 4K projector, like the Home Cinema 3800 4K, you're better off choosing an Epson projector.
Sale
Epson Home Cinema 3800 4K PRO-UHD 3-Chip Projector with HDR
4K PRO-UHD (1) Projection technology — a new type of 4K home theater experience, utilizing...
True 3-chip projector design — Advanced 3LCD technology displays 100 percent of the RGB color...
4K resolution processing — pixel-shifting technology precisely controls three individual,...
Currently, GooDee has very limited image quality. At the moment, GooDee does not have any 4K models. However, they have plenty of HD 1080p projectors.
So, if you're looking for the highest quality home theater projector, you should go with Epson.
Gaming & Streaming
Epson projectors come with a variety of specifications. However, most of their projectors are powerful enough to play video games. Therefore, even though Epson doesn't specifically make gaming projectors, you can play video games on them.
However, like GooDee, Epson has created many smart projectors that connect to your smartphone or Wi-Fi to stream content easily.
Who Each Brand Caters To
Epson and GooDee cater to parts of the same market. However, GooDee also caters to kids and budget-friendly buyers.
Most GooDee projectors are highly affordable compared to Epson. GooDee also has an edgy, creative style no other company has at the moment.
Epson primarily caters to home theater enthusiasts. Therefore you know they've put most of their efforts into a clear picture.
Therefore, when purchasing your projector, it's essential to specify what you need in a projector for choosing purposes. Are you looking for a high-quality image? Then Epson is your choice. Or are you looking for HD, portable projectors for your kid's room? Then it would be best if you went with GooDee.
The User's Experiences of GooDee VS Epson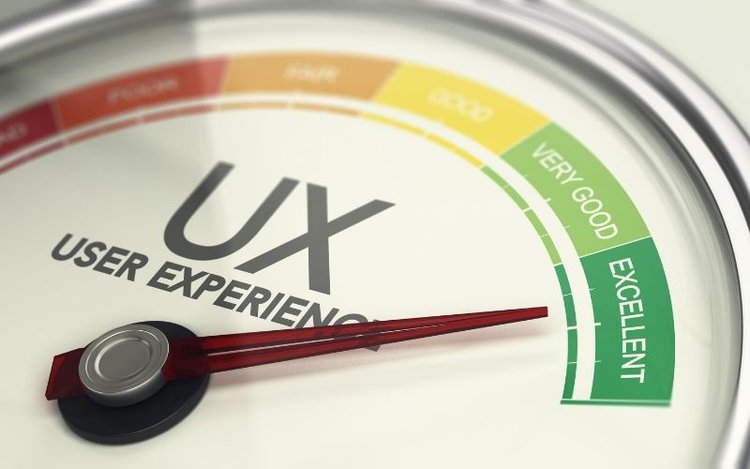 Let's see what customers are saying about each brand. Are they enjoying their machines, or are they too complicated or dysfunctional to use?
Epson User Experience
People usually enjoy their Epson projectors. Most users love the high quality of Epson products. But that means the price is higher as well. But, some users don't like the high prices unless they're building a home theater from the ground up.
When it comes to issues, the issues reside in the projector's focus. Some users say that the screen edges get blurry, and the manual focus doesn't help the problem.
Although happy customers say all you have to do is move the projector itself to solve the issue.
Other complaints revolve around the fan. They say Epson fans are too loud and distract from your movie-viewing experience.
Otherwise, Epson users are generally happy with their purchases.
GooDee User Experience
Although many GooDee users love their purchases, most users complain about a couple of key things.
The first complaint is the power adapter of some GooDee projectors. They say it gets so hot it will burn your hand if you touch it.
Others complain about the fan noise being too loud as well.
Although the number one complaint about the 6800 Outdoor Movie Projector is that even though it says it's Apple compatible, it appears it's not.
However, users generally love the quality for the price they pay.
Customer Service From GooDee and Epson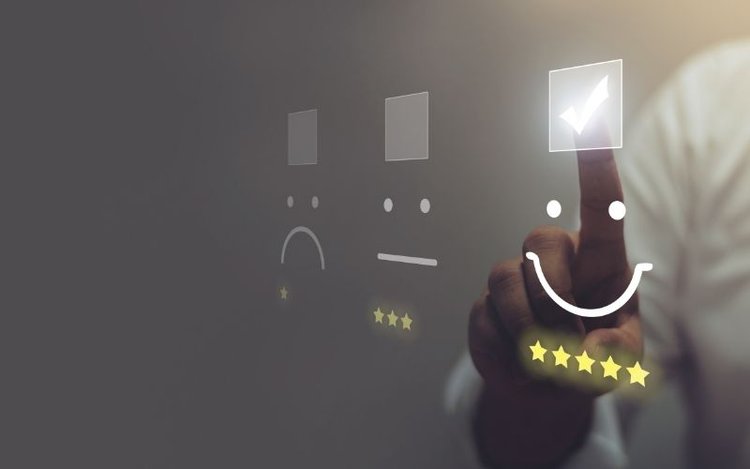 Customer service experience is crucial if you need to communicate with them at some point. So how GooDee vs Epson compare?
Although Epson has a 1.2 out of 5 stars on Trustpilot, GooDee currently doesn't have any reviews on Trustpilot. So, to keep it fair we are going to check out US Reviews to give each brand an equal shot at customer service reviews.
Epson has 8.6 out of 10 stars on US Reviews, as an overall brand. This looks very good when compared to other companies like GooDee.
So we compared GooDee on US Reviews as well.
GooDee customer service reviews are rated 2.4 out of 10 stars. When stacked against a company like Epson, it appears Epson wins by a lot.
The GooDee reviewers say the company needs better customer service. They say their chatbot doesn't work, and when you attempt to resolve an issue, things get mixed up and don't always arrive as intended.
Others say their products don't work and call GooDee a scam.
When it comes to numbers, Epson wins the customer service round.
So, Which is the Better Brand?
Pros
Cons
Epson

Good quality but high price

Lacks in good customer service in certain areas

Mostly home theater projectors (no business or art machines)

GooDee

Have portable, and HD projectors

Customer service could be better
There are many pros and cons to both GooDee and Epson projectors. For starters, GooDee is a new company that might not have the expertise that Epson has.
However, GooDee has better designs than Epson. But Epson has the high home theater quality you're looking for.
On the other hand, GooDee is relatively inexpensive compared to Epson.
This is a tough choice. However, if you're looking for a 4K home theater projector, Epson is the better brand. But if you're looking for something portable and cute for the kids, GooDee is the best option.
Last update on 2022-08-19 / Affiliate links / Images from Amazon Product Advertising API.