So, you just got yourself a new retractable projector screen from Elite Screens. That's awesome!
Elite Screens is currently one of the most popular manufacturers of affordable, award-winning projector screens worldwide. They've come up with products such as Spectrum and CineTension, and are popular among many videophiles.
All that said, every user has their own set of preferences and needs.
So, when you find your projector screen's top black drop is going down too low or if the screen doesn't retract completely, what do you do? You look for its height adjustment settings!
In this article, we'll be discussing where users can find the Elite Screens height adjustment settings on their projector screens. We'll also be talking about how you can adjust these settings for a better viewing experience.
Let's get started!
Where Are the Height Adjustment Settings on the Elite Screens Projector Screens?
If this is your first time using an Elite Screens projector screen, it's normal that you wouldn't know where most of the adjustment settings are placed. That's what we're here for!
The Elite Screens height adjustment features can be found at the top right side of your projector screen's shell.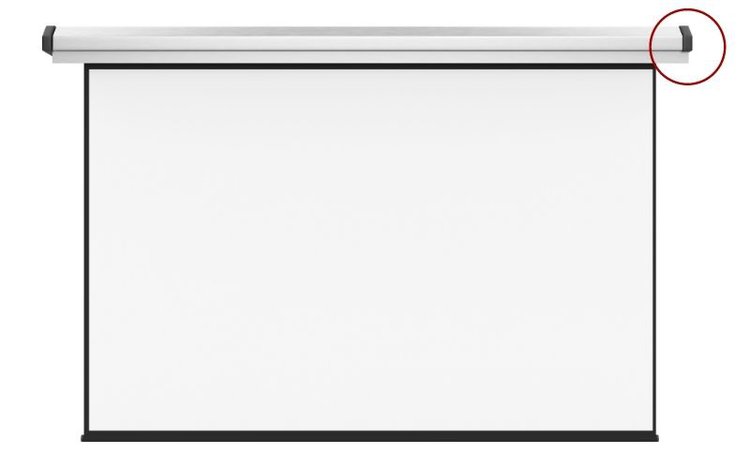 Depending on the model of your projector screen, this will look like two hexagonal holes sitting side-by-side or one on top of the other. (Some models may also have one hole in the shell and another outside)
Each hole is assigned one function: to raise or lower the screen. Check your user's manual to determine which hole is which.
What Tools do I Need to Adjust Elite Screens Drop and Raise Settings?
When you receive your Elite Screens retractable projector screen, there should be an Allen wrench included in the package. If not, you can simply go to the nearest hardware store to get one.
Most Elite Screens projector screens require a 5/32" Allen wrench. This information should be listed in your user's manual as well.
Sale
Last update on 2023-09-15 / Affiliate links / Images from Amazon Product Advertising API.
Elite Screens Height Adjustment Instructions
Now that we've discussed where you can find the Elite Screens height adjustment settings and gone over what tools you'll need, it's time to talk about how you go about the process.
Adjusting Elite Screens Retracting Position
There are some instances when the Elite Screens retractable screen doesn't fully retract into its shell.
If this happens to you, don't worry — in this section, we go over each step in Elite Screens' height adjustment process so you know exactly what to do in this situation.
Step 1: Use your IR or RF remote to retract the screen to the spot where it stops on its own.
Step 2: Take your Allen wrench and insert it into the "Up" button or hole on the projector screen shell. Turn the wrench counterclockwise to move the screen up.
Each twist of the Allen wrench denotes one inch of screen rise or drop adjustment. Avoid retracting the weight bar all the way into the projector screen's shell.
Adjusting Elite Screens Top Black Drop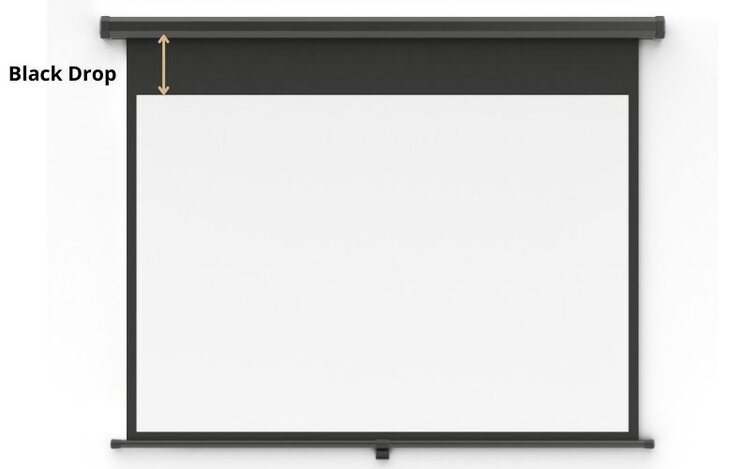 If you're bothered by how much black drop you're getting, there is a way that you can adjust that. Follow these instructions to improve your viewing experience:
Step 1: Use your IR or RF remote to release your projector screen down.
Step 2: Once the screen is fully extended, insert the Allen wrench into the "Down" adjustment button or hole. Turn the wrench clockwise three or four times.
When making these adjustments, keep in mind that you won't see the screen moving up as you do it. You'll have to retract the screen and release it again before you will see the difference.
What to do if the Motor Doesn't Stop Retracting the Projector Screen?
In the case that your Elite Screens projector screen motor doesn't stop pulling up the screen even after the weight bar reaches the top, turn it off using your IR or RF remote IMMEDIATELY.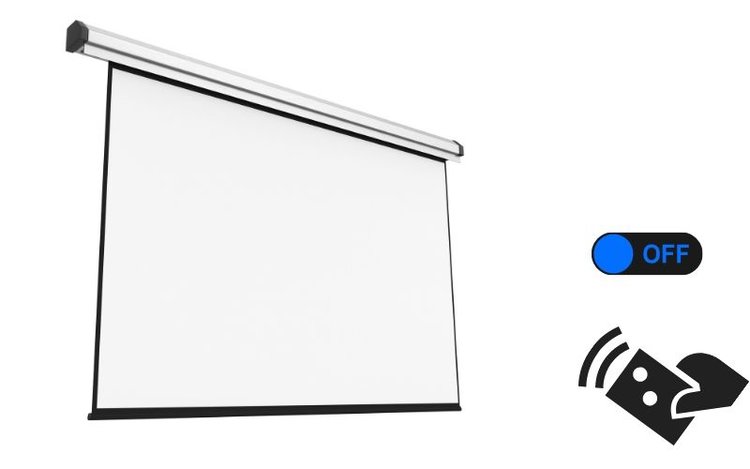 If you allow this to continue to go on for too long, this will result in permanent damage to your motor gears.
Once the motor has stopped, try adjusting the height using your Allen wrench. Insert the wrench into the "Down" button or hole and twist it ten full rotations. Check the results after every ten rotations.
Stop twisting when you see that there's at least 5" of space between the weight bar and the projector screen shell.
Now, you can test the rise of your screen. Using the remote, lower the screen by about 10" before bringing it back up.
The motor should stop exactly where it's supposed to after doing the adjustments.
If not, repeat the whole process until the screen finally stops retracting by itself.
Can I Still Increase the Top Black Border on my Screen?
Elite Screens sets the top black border to drop to its full extent once it's deployed.
Attempting to increase this may result in the damage of its motor. Additionally, this will void your warranty with Elite Screens.
Generally, Elite Screens doesn't recommend their users to make any adjustments to the screen. Adjusting the screen incorrectly can damage the unit. If you need assistance, you can always contact the Elite Screens technical support line.
Final Thoughts
We all have varying preferences when it comes to projector screens.
If you're getting too much black drop, adjusting the Elite Screens height is possible with the help of an Allen wrench that you insert into the rise adjustment button.
Meanwhile, if your screen doesn't fully retract into its shell, insert the Allen wrench into the drop button and adjust the height there.
If adjustments aren't necessary, we highly recommend that you leave your projector screen settings alone. Making these unnecessary "fixes" can damage your projector screen and void any warranties you have with Elite Screens.
When in doubt, users have lifetime access to Elite Screens' customer support service, so you can contact them with whatever issue you face when using your projector screen.
We hope this article helps you with your Elite Screens height adjustment issue!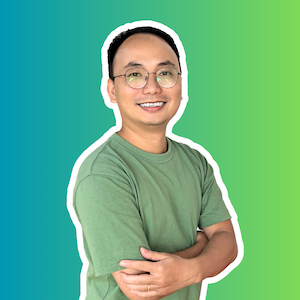 Vance is a dad, former software engineer, and tech lover. Knowing how a computer works becomes handy when he builds Pointer Clicker. His quest is to make tech more accessible for non-techie users. When not working with his team, you can find him caring for his son and gaming.