Aren't you tired of going to your friend's place to watch films in their awesome home entertainment systems?
Don't you want your home theater so you can host viewing parties, too?
Wouldn't it be a dream come true to have a cinema in your home all to yourself?
Years before, it would have been a difficult project, but with the power of the internet, you can build just about anything in your own home, even a cinema!
Thankfully there are brands like Dragonfly that are dedicated to making these home theater projects easier for everyone.
If you're wondering just how good the projection screens are from Dragonfly, then you're in the right place.
In a few minutes of reading this article, you can find out more about their products, how to use them, what customers think, and other brands, too!
To help you with your final decision, let's jump into it!
Who are Dragonfly Projector Screens for?
Using high-quality 4K-optimized materials, and 3 unique form factors, Dragonfly promises to give you a projector screen that you can BRAG about.
1. For home theaters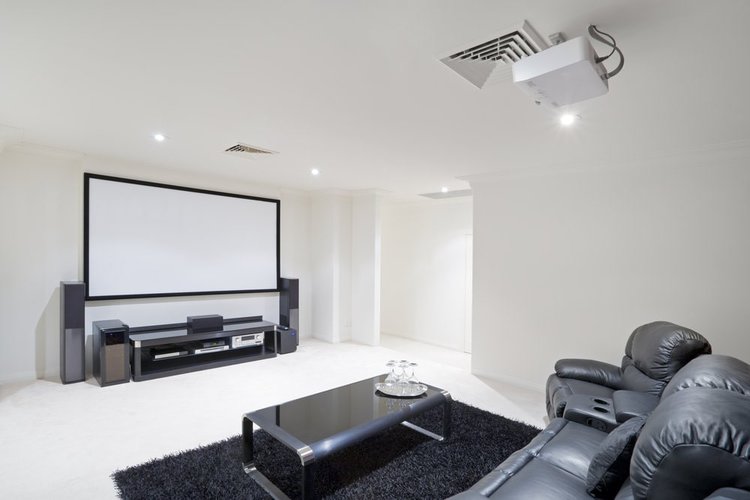 Get ready to kick your shoes off, crash on the couch, and get ready to binge-watch all your favorite movies at home!
When it comes to converting any space into a home theater, no room is impossible for Dragonfly projector screens!
No matter what shape or size it is, you can find a projector screen that fits right at home.
Worried about windows and bright places?
Dragonfly has you covered because they've specially designed some of their projector screens to work perfectly even in rooms with intense ambient light.
This way, you don't even have to think about blacking out the windows. That's less stress and less hassle.
If you want to build a home theater but you're worried about all these factors, Dragonfly projector screens can make it work for you.
Even if you're going all out with a dedicated home theater, Dragonfly can deliver, especially with installation!
2. For offices and businesses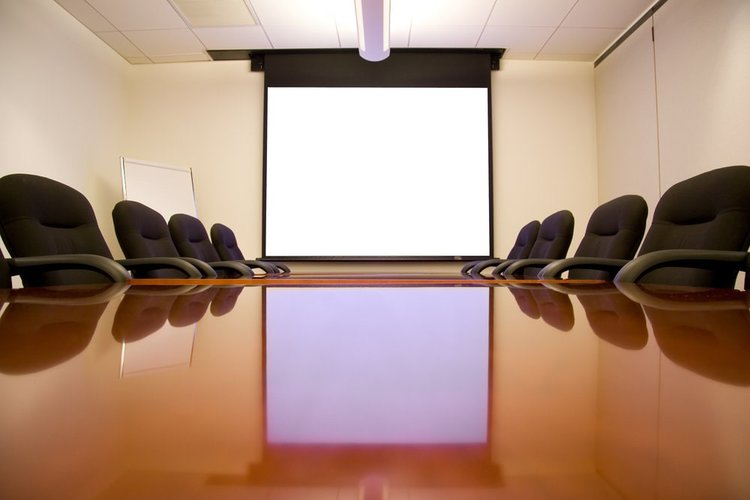 Let's not forget that projectors aren't only used for watching movies. Businesses can benefit tremendously from projector screens, too!
And I have to say, there's nothing more eye-catching to consumers than a HUGE screen telling us all about what you have to offer.
Offices will also be happy to have a high quality and easy to use projector screen for presentations.
With the Dragonfly projector screen designs, the presenter won't have to feel embarrassed or panicked about using the projector screen incorrectly.
Avoid the mishaps, and deliver that presentation smoothly!
Dragonfly projector screen materials
Just as they promised, there's a projection screen perfect for any situation, room, and environment. This quick run-down for each product will show you the highlights of each one.
1. 4K Ultra Black ALR
Worried about windows bringing in too much light in a room?
If so, then the Ultra Black ALR projector screen is your top choice. Even with bright ambient lighting, the projected images will still be clear and vibrant.
You're probably asking how it does this. Unlike other projector screens that are white, the 4K Ultra Black ALR comes in a charcoal grey color that absorbs ambient light.
Even with a darkened room, this is still one of the best choices you can go for in this brand.
Being 4K Ultra HD optimized, the quality of videos you play is far superior as it can support 1080p.
Enjoy sharper and clearer images and brighter colors no matter what you're watching.
It's available in various sizes and it can be installed in all 3 form factors: fixed, motorized, and recessed motorized.
Dragonfly Thinline ALR 120 Projector Screen ASSEMBLY, INSTALL and DEMO
2. 4k Ultra AcoustiWeave™
This material was created with sound in mind.
Being "acoustically transparent", the audio will not be affected even if you position the speakers behind the projector screen.
Even as a finely-woven material, you don't need to worry about it fraying or coming undone because it's made out of fiberglass.
The quality of the projected image won't let you down either. Just like the Black ALR, this is also 4K Ultra HD optimized, and it can also be installed in all 3 form factors.
Dragonfly Acoustically Transparent 4K Screen with Epson 5040 Frisco Texas
3. 4K Ultra White
For brighter whites and bolder colors that wow viewers every time, the Ultra White material is the way to go.
Movies with tons of gorgeous landscapes will pop and look more alive with this projector screen material.
Of course, it's also 4K Ultra HD optimized so it can support 1080p videos, too!
Install it in any of the 3 form factors to match your home and viewing needs.
4. High Contrast
For any room that has natural light, the High Contrast material is going to give you better color contrast and high-caliber blacks and darker colors.
This is mainly thanks to the smoky grey color which helps in preventing colors from looking washed out even in well-lit spaces.
Project 1080p images on fixed, motorized, or recessed motorized High Contrast projector screens.
Projector Screen unboxing / assembly/ installation Dragonfly High Contrast Gray projector screen
5. Matte White
Finally, for a classic and elegant choice, we recommend the Matte White material.
The micro-diamond pattern heightens whites and color vibrancy. It even reduces those annoying light ripples that distract viewers.
Enjoy high-quality 1080p videos, with dynamic colors with every movie, series, or home-video you watch.
For home use, you can get this in all 3 form factors, too!
3 Form Factors
Choose any of these reliable forms to mount your projector screens in a way that's convenient for you and your home, or for the workplace.
1. Fixed and thin bezel
Installing the projector in a fixed form means that you're directly mounting it on the wall. This is for anyone who's absolutely sure that they want the projector screen in that area permanently.
For this, I suggest households that have a dedicated home theater. If it's for work, it would be fantastic for meeting rooms that use projectors all the time.
Thin bezel, on the other hand, will make use of a felt-covered 7mm thin bezel frame to mount the projector screen. However, it's only available for the Ultra-Series materials.
2. Motorized
If you want to set up your projector screen only when you need it, getting it in the motorized form is going to be a big help.
Instead of always setting it up manually, the quick and quiet motorized set-up will convert any space into a home-cinema in under 30 seconds!
Say goodbye to the hassle of bolting, twisting, and screwing a projector screen frame every single time!
Dragonfly Motorized HC Projector Screen w/ Epson Laser Projector
3. Recessed and motorized
This is the best choice if you want to wow your guests or clients!
Unlike the Motorized form, this one hides the projector screen in a recessed space in the ceiling when not in use.
But it also has a quick and quiet motor that will drop the projector screen when you need it, and roll it back up when you want it neatly tucked away!
How to order
Unlike other projector screens that you can just order through online stores like Amazon, Dragonfly projector screens are distributed and sold by professional integrators.
Get on the Dragonfly website and click on the contact page to reach out to them. From there, they'll connect you to a professional integrator near you!
What I like about this is that you can avoid scams, which is often an issue when online shopping.
Professional integrators are also there to help you install the product, and give you top quality services.
Tips for installation
You can also install the products on your own. The instructions are included in the order, and there are tons of tutorials on YouTube.
Depending on what you're ordering, the instructions might vary. If you get another person to help you out, you can finish these steps in less than an hour.
Installation for a fixed projector screen:
Clear the area to avoid any scratches on your product.
Lay all the parts down and check if all the parts are complete and correct.
Tip: Keep the screen material in the plastic, to keep it from getting soiled
Take the "snap lugs" and slide them into the frame where the arrows are marked.
Note: there are 2 extra lugs for every order, keep them as spares
Assemble the frame by laying each frame tube face down on the floor. Line up the ends, loosen the screws on the L-Brackets and slide the brackets into the frame.
Keep going from corner to corner until everything is perfectly aligned, tighten the screws each time.
Wash your hands again, because you'll be unpacking the screen material. Roll out the screen flat, with the seams facing up.
Insert the shorter tension rods through the edges of the material. Be extra careful to avoid ripping. DON'T INSERT THE LONGER RODS YET!
Attach the snaps from 1 to 4 (do this in order). The rods should be behind the snaps.
Now you can insert the longer rods. Then, attach the snaps from 5-8 in order.
On the short sides, attach snaps from outside to the center (9 and 10 should be last). Do the same for the long sides (11 and 12 should be last).
Note: Check the numbering of the snaps in the manual.
Install the mounting bracket by marking the edge of the top on the wall. Use a pencil for this. Measure ½" below that first mark, straight at the center, mark this again.
Position the bracket there and mark the 3 positions for the screws.
Get your screws or anchors ready. For drywalls use 5/32" drill for pilot holes; for masonry, ¼" masonry drill bits for anchors. If you're using anchors mount the bracket with 5x40mm screws.
Tug down the bottom bracket to make sure it's completely stretched out, and then mark the screw locations. Fasten the bottom using the same steps for the top.
Finally, mount the framed projector screen onto the top bracket, and then push the bottom until you hear a snap.
MASSIVE 145" Dragonfly High Contrast PROJECTOR SCREEN installed in less than 42 MINUTES!
User Experience
Dragonfly projector screens have impressed many customers with the high-quality materials that they offer.
Customers gave reviews about how they were wowed by fantastic projected images, and that it was worth the price!
One review, in particular, caught my eye because of how skeptical they were at first. It not only exceeded their expectations but even overtook their competitors in terms of quality.
Even if the materials are not as extensive as other brands, Dragonfly stripped it down to a few essential choices.
For this customer, the motorized form is their recommended style.
Alternatives
If you haven't made your mind up yet, and want to explore other projector screen options, we have several recommendations for you.
If you're living in the United States, I highly recommend purchasing from Silver Ticket.
Their projector screens can be pricier but they are top-quality, and they're also raved about by customers.
If you're on a budget and Silver Ticket is over your price range, you can opt for Elite Screens instead. Their Yard Master 2 is a fantastic choice that can even be installed outdoors!
3. Projector screen paint
Using your wall as a projector screen is also another way to convert any room into a home theater. But you'll have to be careful with choosing your paint.
We have an arsenal of projector paint recommendations here.
You can also learn more about how to prep your walls and convert it into a projector screen, just read this article.
4. Cheaper alternatives
You can also DIY your projector screen or use economic alternatives. Plain walls, whiteboards, sheets, wrapping paper, white tarp and roller blinds are some of the surfaces you can project on.
The quality might not be as good, but it's good for a temporary set up.
To learn more about how to set up projector screen alternatives, click here.
Conclusion
Dragonfly projector screens are very professional and high-quality. I especially appreciate how they stripped down the choices for the material and forms to the essentials.
This makes it easier to choose the perfect combination for your home or workplace.
Installation is easy and the manual is clear and easy to follow. You can even get it installed by professional integrators, too!
Overall, this is a brand that I highly recommend, because of the quality, and simplicity of their system.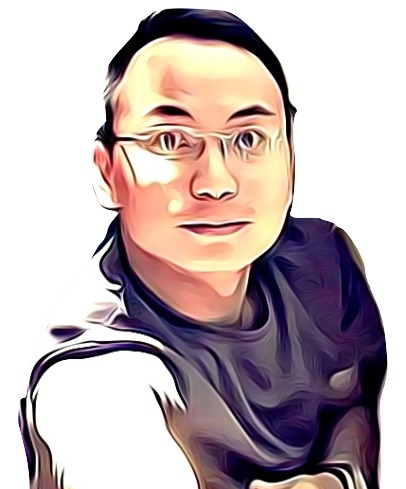 Vance is a dad, former software engineer, and tech lover. Knowing how a computer works becomes handy when he builds Pointer Clicker. His quest is to make tech more accessible for non-techie users. When not working with his team, you can find him caring for his son and gaming.