Music is subject to taste. But the difference in audio quality is discernible.
Dolby Atmos, for instance, is not the same as a traditional surround sound setup. Similarly, Dolby Digital could introduce nuances that other sound technologies may not offer.
So, what are Dolby Atmos and Dolby Digital? What added things do they bring to the table, and how are they different from each other?
Even if you are not an "audiophile," you will likely have come across these fancy audio terminologies. Also entirely plausible is that you don't know what they mean.
If that's exactly you and you would like to know better, keep reading.
What is Dolby Atmos?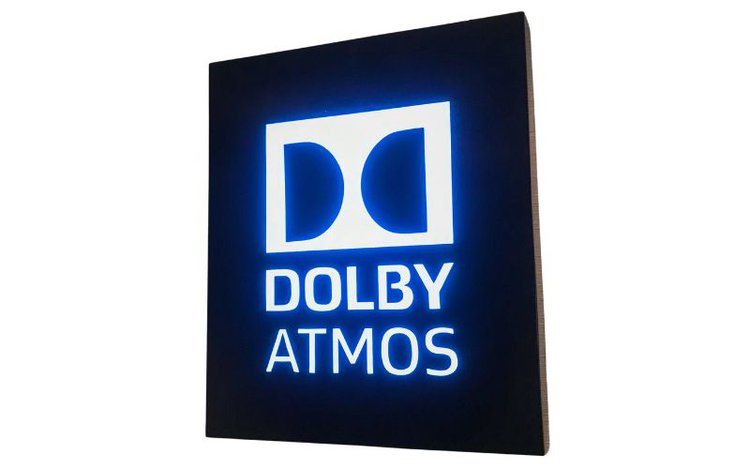 Created by Dolby Laboratories, Dolby Atmos is surround sound tech that broadens already available surround sound infrastructure by attaching height audio channels, thereby lending a three-dimensional element to the sound.
Dolby Atmos employs "object-based audio," a term that signifies recordings with individual sources (voices, sound effects, instruments, etc.) stored as individual mono sound audio files. Metadata accompanies these files for defining levels, panning, etc.
DTS:X is another sound format that uses object-based audio. Here is a video that discusses the audio technology in some more detail:
What is Multichannel Audio vs. Object Based Audio? | ASTRO Gaming
Channels and Audio Tracks
As mentioned above, Dolby Atmos can be instituted upon standard 5.1 and 7.1 frameworks. A 7.1.4 system denotes Atmos based on the regular 7.1 layout. The number 4 represents Atmos-enabled overhead speakers.
Dolby Atmos facilitates a maximum of 128 audio tracks besides spatial audio description data for dynamic, optimal rendering to speaker systems. The division of tracks between objects, dialogue, and ambiance depends on how Atmos is implemented.
When the video plays, the varied audio objects render in real-time depending on the positioning of the speakers. So, how do they actually pan out?
When playing a movie scene where two actors are conversing, the dialogue comes through the center channel.
The background music is typically played through the front-positioned right and left channels. The surround speakers output the swooping and zooming special effects.
In other words, a Dolby Atmos setup assigns each loudspeaker its unique feed depending on its location—thereby enabling several new surround-, ceiling-, and front-positioned height channels.
This contrasts with traditional multichannel audio technologies that output all audio tracks through all speakers. Specific sounds don't get assigned to particular channels during post-production.
Dolby Atmos in Cinemas and Homes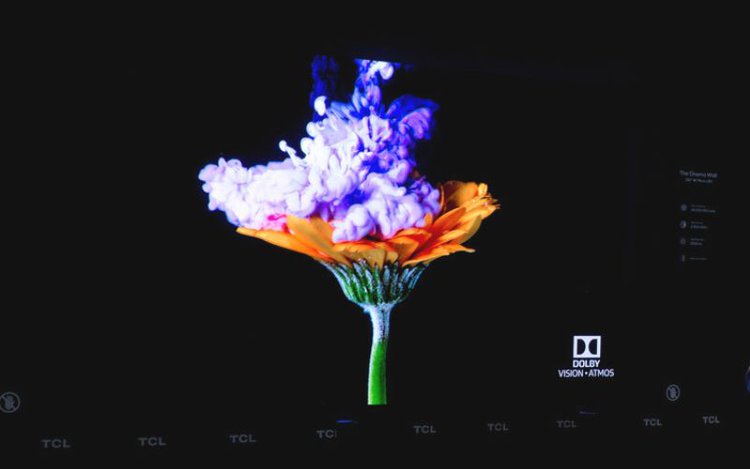 Dolby Atmos Cinema Processor was the very first cinema hardware to support a maximum of 128 separate audio tracks and 64 discrete speaker feeds.
Movie theatres started receiving Atmos treatment beginning in June 2012, in Los Angeles' El Capitan Theater. For the next six months, Atmos was commercially installed in 25 locations worldwide. As years passed and Atmos became more accessible, more places started to get the Atmos treatment.
The DACP mentioned above was initially intended for commercial cinema but eventually entered households. Denon, Pioneer, Onkyo, and Marantz were at the forefront, announcing Atmos products for home theaters.
Most audio hardware released since 2016 has Atmos support or capabilities built into them in some way or another.
Note that at-home and commercial Dolby Atmos implementations are not the same. Home theaters lack cinemas' bandwidth and processing power, primarily due to physical space limitations.
And there are several other considerations.
Dolby Atmos in Personal Audio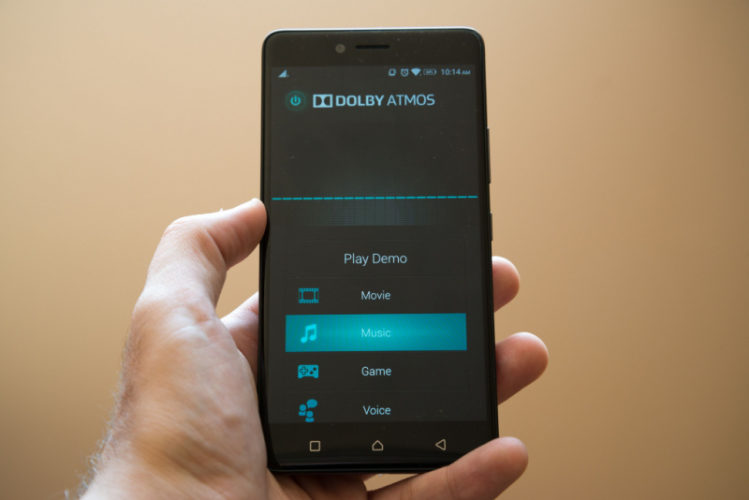 Headphones support Dolby Atmos, too, by incorporating audio processing algorithms that transform Atmos object meta information into a 360° binaural output employing the two headphone speakers.
A pair of headphones need not be expensive or special to support Atmos. If the source file has Dolby Atmos encoding, pretty much any standard pair of headphones can offer the Atmos experience.
But the general audio experience would vary with the type of headphones, or Atmos will not boost the headphones' performance in general.
Atmos is implemented in smartphones too. The execution leverages the binaural headphone tech and the two-speaker surround sound implementation, like how it's done in soundbars and TV speakers.
What is Dolby Digital?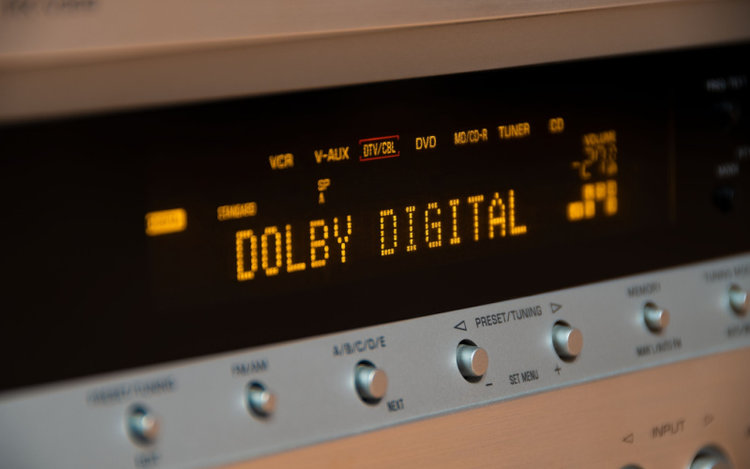 Developed by Dolby Labs and formerly called Dolby Stereo Digital, Dolby Digital is an audio compression technology mix. It's a widespread audio format in home theaters that offers surround sound codecs for 7.1, 5.1, and at times 6.1 setups.
Dolby Digital employs data reduction methods to eliminate useless information in PCM (pulse-code modulation), thereby lending high fidelity sound reproduction. The audio format's compression method helps save space on DVDs and Blu-ray discs or saves streaming bandwidth.
Some Dolby Digital versions could be "lossy," meaning some level of audio degradation. The lossless versions preserve the source.
For instance, Dolby TrueHD and Dolby Digital Plus are the lossless and lossy versions, respectively. DTS-HD Master Audio is another lossless version supporting a 7.1-channel speaker arrangement.
Dolby Digital was first implemented in 35mm film prints, later expanding to TV and radio broadcasts, DVDs, gaming consoles, Blu-ray, and online streaming.
Channel Configuration
Dolby Digital offers quite a few channel options.
The monophonic setup comprises up to two speakers (mono 1.0 and mono 2.0), reproducing the same sound and creating the illusion that the sound is made between the speakers.
The two-channel configuration has one speaker on the right and the other toward the listener's left.
The four-channel speaker setup has two speakers positioned on the listener's right and left sides.
The 5.1-channel system comprises a speaker each toward the listener's left, right, and center. And then, there are right and left surround speakers, representing the "5" in 5.1. ".1" denotes the subwoofer.
Dolby Digital EX (6.1) adds a rear-positioned surround channel speaker. Dolby Digital Plus (7.1) adds one more speaker over Digital EX.
What is the Difference Between Dolby Digital and DTS?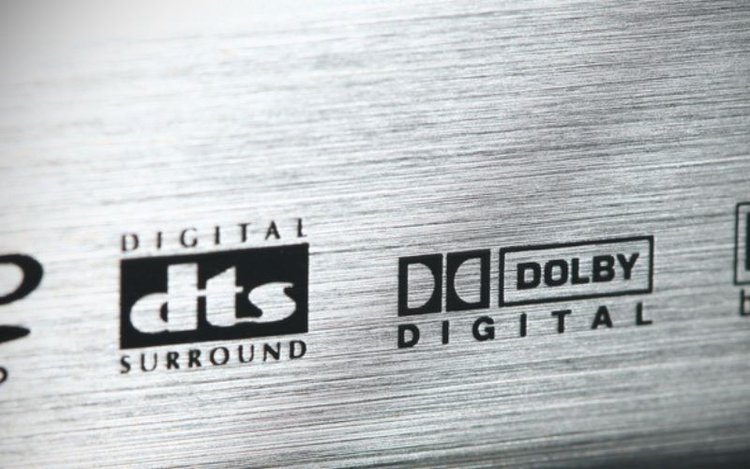 DTS and Dolby Digital do the same thing but differently.
Compared to DTS, Dolby Digital employs less compression and supports high bit rates. Its 1.5 Mb/s bit rate is more than double that of Digital's 640 kbits/s speeds.
The increased compression and high bit rates mean more detailed audio, delivering music or soundtrack closer to how it was initially recorded.
Comparing Atmos and Digital
| | | |
| --- | --- | --- |
| Particulars | Dolby Atmos | Dolby Digital |
| Sound | 3D surround sound | 2D surround sound |
| Speaker setup | Horizontal and vertical | Horizontal |
| Audio effect | 3D | 2D |
| Sound creation | Object-based | Speaker-based |
Sound Output
Both Dolby Digital and Atmos are multi-channel surround sound systems. But there's a vast difference in implementation between the two.
Dolby Digital creates an illusion of things behind the listener by projecting the sound to a rear-positioned speaker. In other words, Dolby Digital is speaker-based surround sound tech.
Dolby Atmos, however, doesn't push a particular sound to a specific speaker. It instead moves the audio to a 3D environment.
In other words, to create the sound effect of an airplane flying above, Atmos doesn't assign the airplane sound to a particular speaker in the ceiling.
It adjusts based on the airplane's position up in the air to ensure the sound blows out of the correct speaker and correctly creates the airplane zing effect.
Speakers and Receivers
Dolby Atmos requires two overhead speakers to achieve a wholly immersive sound experience. Dolby Digital can make do without the two additional speakers.
Atmos also requires an Atmos-friendly receiver. If your existing receiver is not Atmos-capable and cannot be turned into one via a software update, you'll need a new one, like this Sony STR-DH790 AV Receiver.
Last update on 2023-10-01 / Affiliate links / Images from Amazon Product Advertising API.
As far as speakers go, you need not buy additional speakers for Atmos if you have enough already. For instance, if you currently rock a 7.1 setup, grab two speakers and attach them to your ceiling.
You may buy two more speakers for the ceiling, as Atmos requires four height speakers to provide an optimal sound experience. But two speakers should work too.
Attaching two speakers to the ceiling doesn't guarantee Atmos sound. The way the audio is encoded matters.
Talking about cords, your current set of HDMI cables shall do just fine. Similarly, if your Blu-ray player is relatively recent or debuted after 2013, it likely supports Dolby Atmos.
If your Blu-ray player is older, look at the Sony UBP-X800M2. If considering another player, ensure it acknowledges support for Dolby Atmos in its product description.
Last update on 2023-10-01 / Affiliate links / Images from Amazon Product Advertising API.
The branding may sometimes not be explicit, and the player may still support Atmos. For instance, the TrueHD format technically supports Dolby Atmos. But there's no guarantee.
Content Availability
Atmos is relatively new, especially compared to Dolby Digital. As a result, it's natural not to find as much Dolby Atmos content as Digital.
Most homes with home theaters still rock the Dolby Digital owing to the lack of actual Atmos-encoded movies. Not to mention, there are only a handful of Blu-ray movies with Atmos audio tracks.
There's no doubt Atmos lends excellently to those visuals. But the paucity of the content is a deal-breaker, preventing most people from upgrading their setup.
Which One's Better: Dolby Atmos or Dolby Digital?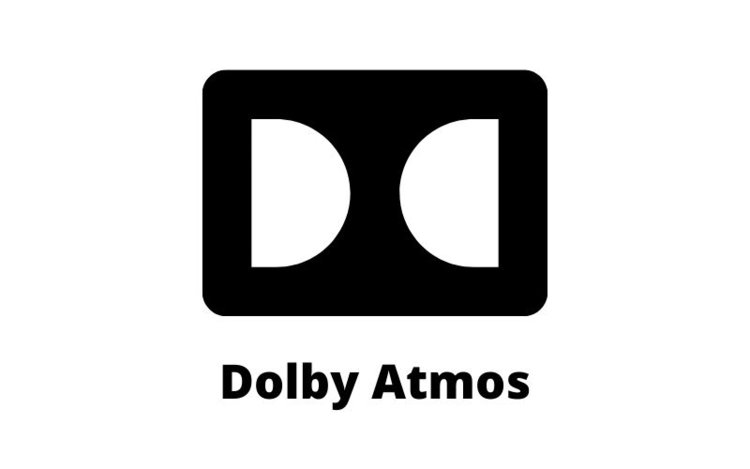 Dolby Atmos is generally better or more advanced, but it also depends on what you're listening to, or in the case of Dolby Atmos, what you "watch."
Atmos complements the movie-watching experience better than Digital or any other audio format. It immerses the viewer/listener into the audio like no other surround sound technology, thanks to the number of speakers and their arrangement.
Needless to say, the more speakers in an Atmos setup, the merrier.
Dolby Digital, on the other hand, reproduces every nuance of a given audio file. Music listeners will appreciate the same, as Digital helps them listen to each beat and music instrument.
Atmos's vertical or 360° audio experience doesn't lend well to music listening, often hampering the experience.
That said, you should be happy with either of the two if you're not a very keen listener or satisfied if the audio is clear enough.
FAQs
Are Height Speakers Mandatory for Dolby Atmos?
For the best or optimal Atmos sound or to create authentic audio immersivity, overhead speakers are crucial. But the speakers are not mandatory.
Atmos audio files can work with several different home theater systems without height speakers. For instance, you could replay them on a standard surround system (Dolby Virtual:X) or headphones (Dolby Headphones).
Not everybody likes to affix speakers to their ceilings. Therefore, an increasing number of soundbars and speakers come with either integrated height channels or sit atop existing speakers.
The upward-firing drivers in those speakers project audio to the ceiling, which ricochets and descends to the listener, creating the overhead speaker illusion.
Although not a perfect replacement for proper overhead speakers, they perform surprisingly well.
Conclusion
Dolby Atmos and Dolby Digital are excellent in their unique ways.
Talking about which one's better, Dolby Atmos it is. But that also depends on the use case, gear, environment (space and acoustic treatment), etc., as explained above.
Dolby Atmos shines with a proper home theatre setup and when watching movies. It, however, may not be ideal for or markedly superior to Digital when listening to music, gaming, etc.
For music listening, Dolby Digital might provide a better overall experience. But that depends on the individual and equipment.
Therefore, if split between the two, choose based on the kind of audio experience you want.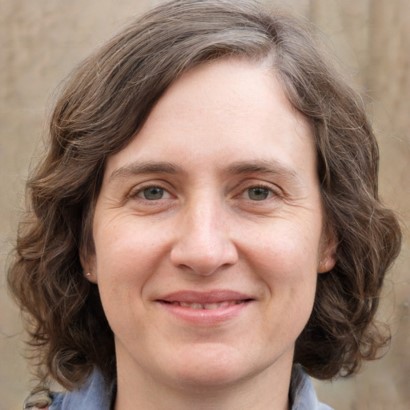 Catherine Tramell has been covering technology as a freelance writer for over a decade. She has been writing for Pointer Clicker for over a year, further expanding her expertise as a tech columnist. Catherine likes spending time with her family and friends and her pastimes are reading books and news articles.