The portable projector from XGIMI Technology can cast a 1080p display up to a three hundred-inch surface. The versatile pocket projector can feature up to 4K displays.
XGIMI's portable projectors Halo and Halo+ both support 4K. Although Halo's native resolution is 1080p, it does support a 4K resolution input for games and movies.
XGIMI Technology and its flagship products are some of the most practical. For which XGIMI projectors' versatility is capable, they are affordable solutions.
Let's discuss whether they can keep up with the ever-evolving standards of mainstream media.
Is XGIMI Halo 4K?
No, its native resolution isn't 4K. However, it does support displays up to 4K.
The pico projector stands among the brightest portable projectors, with 800 ANSI Lumens. Its compact size houses audiovisual capabilities that provide users with sharper imagery and HDR Decoding.
The XGIMI Halo projector is configured with a native resolution of 1080p. That's a 1920 pixel width by 1080 pixel height. A 1080p display is already head and shoulders above the typical 720p standard display of portable projectors.
Its native resolution, paired with its multifaceted visual capabilities like HDR Decoding, allows Halo to support 4K adequately.
HDR Decoding's primary purpose is to adjust the contrast ratio and fine-tune colors to provide a display with more depth. HDR Decoding also allows its display to hold up against environmental factors such as being played in brighter settings better than other projectors.
Still, its visual capabilities are most evident indoors with lower lighting.
Like most projectors, it isn't advisable to use outdoors against direct sunlight. 4K can look like a 360p display in an improper setting, and the XGIMI Halo is no exception. However, its 800 ANSI Lumens can withstand brighter environments.
XGIMI's portable projectors are some of the best you can find, but they don't provide native 4K resolution.
Suppose you are only looking for handy projectors that provide viewers with native 4K resolution. In that case, XGIMI's home projectors are worth checking out.
What Are The Other 4K XGIMI Projectors?
There are three main categories for the types of projectors XGIMI Technology produces. They are home projectors, portable projectors, and laser projectors.
The company is known for pioneering pico projectors but has since made strides in innovating projectors overall. All of which possess inventive integrations and some of the most affordable price tags.
XGIMI Home Projectors
The Horizon Pro is the only home projector from XGIMI that features native 4K resolution with an HDR10 format. HDR10 allows display up to 1000 nits of brightness, which delivers 4K content better to viewers.
Cinematic visuals and gaming graphics benefit most from 4K resolution paired with the HDR format's versatility. Whether it's the heightening or lowering of brightness levels needed to deliver better contrasts, HDR10 decodes visual input effectively to yield the sharpest visuals.
Like the Horizon Pro, the Horizon and Elfin are equally effective in delivering impeccable imagery. Each equipped with a 60Hz and MEMC (Motion Estimation, Motion Compensation), paired with HDR10 format, XGIMI Technology's home projectors are powerful.
Laser Projector
XGIMI Technology's only laser projector is the XGIMI Aura 4K Ultra Short Throw Laser Projector . Its native resolution is 4K and can cast a display up to 150" from 17.3" or 120" from 11.7" away.
It features its signature Harman Kardon sound system that supports DTS-HD and Dolby. Its studio system is adequate for regular viewing and gaming without linking it to a separate surround sound system.
Its sophisticated audiovisual combination provides an immersive experience. Like all XGIMI projectors, it supports 3D compatibility.
The Aura's 3D option is more than a novelty sticker. And it delivers excellent multidimensional image quality. Based on online reviews, its 3D option is holistic, unlike more shallow offerings by other projectors that integrate 3D components as an afterthought.
The Bottom Line About XGIMI Projectors
It's easy to say XGIMI Technology provides users with premium class projectors of all sizes.
However, we'd be remiss to state that each projector possesses individual inadequacies and shortcomings. XGIMI Technology does not produce perfect projectors.
That's too high an ask from a company that already provides industry-leading bargains-buys.
What XGIMI provides are, indisputably, more affordable solutions than its mainstream counterparts. Its projectors like the Horizon Pro, Halo+, and Aura undeniably support 4K resolution just as well or better than other projectors.
Between each other, there is one projector that does it best.
What Is the Best XGIMI Projector for 4K?
The XGIMI Aura 4K Ultra Short Throw Laser Projector delivers 4K resolution, the best based on online reviews.
Suppose you're looking for an XGIMI projector specializing in 4K visuals without worrying about portability. In that case, the Aura might be for you. It isn't all that big either, measuring 5.49″ x 23.86″ x 15.79″ and weighing 32.9 pounds.
It's a lighter and more compact alternative to other monitors that provide you with a smaller display screen. The Aura is capable of casting a 150-inch display you can take with you anywhere, provided it has a power source.
Its sleek exterior can seamlessly fit into any home theatre and holds powerful specs for all your viewing parties.
All you will need for a cinematic experience without relying on external sound systems is the Aura alone. The company's signature sound system from Harman Kardon provides users with pristine audio, which is atypical of projectors.
Its impeccable sound quality makes the Aura projector an even more cost-efficient purchase.
The projector is an all-in-one package. Its bright laser phosphor, top-quality audio, and elegant design make this projector top-of-the-line.
Final Words
We hope this article helped answer your queries about the XGIMI Halo projector and 4K resolution. If you're pressed for time, the short answer is yes.
XGIMI Technology's Halo portable projector supports 4K. Its native resolution is 1080p, or Full HD (FHD), but it is compatible with 4K content.
Don't forget that Halo is a practical and ideal 4K projector, but it's not XGIMI's optimal 4K projector. The XGIMI Aura delivers 4K better than its portable counterparts and is movable in its own right.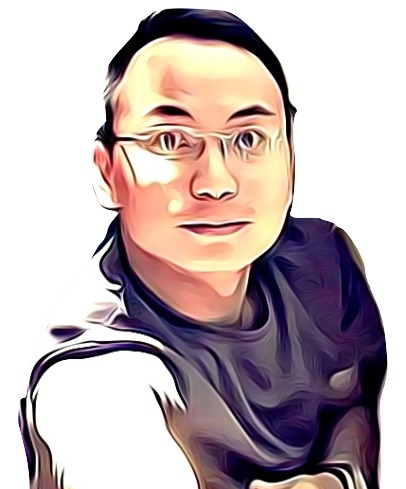 Vance is a dad, former software engineer, and tech lover. Knowing how a computer works becomes handy when he builds Pointer Clicker. His quest is to make tech more accessible for non-techie users. When not working with his team, you can find him caring for his son and gaming.