HDR and PC games have had a strained relationship for quite some time now.
However, the marriage between gaming consoles and HDR has been pretty happy and smooth-sailing.
But because HDR was introduced much after gaming consoles became a thing, not all consoles out on the market support HDR right out of the box.
(Spoiler: The majority do not!)
For instance, Microsoft's Xbox line of gaming consoles supports HDR, but that doesn't include all the Xbox consoles made to date.
If you're out shopping for an Xbox and are particular about the HDR gaming experience, you may want to know which Xbox consoles support HDR and which ones do not.
Keep reading to find out what those Xbox consoles are, which flavor of HDR they support, and more.
Does Xbox One (X, S) Support HDR?
The Xbox One S and X gaming consoles support HDR, including the HDR10 and Dolby Vision variants.
However, Dolby Vision is supported only when streaming media apps like Disney Plus and Netflix.
In gaming, there's support for only HDR10.
Will Dolby Vision Gaming Support Ever Arrive for Xbox One?
The Xbox Series X and S consoles support Dolby Vision for gaming.
Since Microsoft has a pretty cordial business relationship with Dolby, Dolby Vision support for the Xbox One S and X through a software update is not out of the question.
Having said that, the One S and X are relatively older devices.
The hardware they pack may not facilitate the best 4K Dolby Vision HDR gaming experience possible, certainly nowhere close to the more capable Series X and S gaming devices.
How Do I Set Up HDR on Xbox One?
The Xbox One, released in 2013, doesn't support HDR. But the upgraded version of it, the Xbox One S, launched in 2016, does.
So, if your Xbox One is the original model, you are not playing HDR games on it. Let's get that clear first.
If, however, your Xbox One is the S or X version, keep reading.
Before setting up HDR on your Xbox One, make sure the HDR feature on your TV is enabled.
If you don't know how to enable HDR in your TV's settings, here's a video demonstrating the same on a TCL TV (the steps to turn on HDR on your TV shall be similar):
How to turn HDR on for your TV (TCL 49S515)
If your TV supports HDR, but the option doesn't show, you may have to update the firmware or get in touch with support.
Kindly note, the process to enable HDR on a TV for console gaming varies across brands.
Samsung, Sony, LG, Vizio, Philips, Panasonic, etc., might require a unique set of steps to turn HDR on them.
If the steps to enable HDR on your TV aren't very similar to what's shown in the video above, go through the user manual or contact support.
Since there are just too many TV brands out there, we'll not be putting out the steps to enable HDR gaming on any of them.
Doing so would not just be beyond the scope of this piece but add unnecessary length to it.
Once the TV side of HDR is taken care of, here are things to do to enable HDR on your Xbox:
(Note: Your Xbox One will automatically enable HDR once it detects a compatible display. But if it doesn't for some reason, do it manually.)
On the device, press the button with the Xbox logo.
In the guide that opens, choose "Profile & system."
Under "Settings," select "General," then "TV & display options," and then "Video modes."
Select "Allow 4K" or "Allow Dolby Vision" to enable HDR10. Once 4K is enabled, you may turn on HDR on the HDMI port that connects your TV to the Xbox. The option to enable HDR on the other HDMI ports (if any) will be deactivated.
Here's a video showing how to enable HDR on your Xbox One X:
How to Enable 4K HDR on an Xbox One X
A few things to note:
Your television must be 4K and support the refresh rate you intend to game in.
Since most HDR-capable TVs are 4K resolution, meeting the mandatory native resolution requirements shouldn't be an issue.
But make sure the refresh rate of your TV and Xbox match.
Also, the HDR feature could be labeled differently across TVs. It may be called HDMI Deep Color, HDMI UHD, etc.
Make sure you know how your TV self-brands HDR so you can find the feature when you need it without wasting much time.
Also, the above calibration procedure must be done for every new monitor or TV you connect your Xbox console to.
If your TV is compatible with Xbox One for HDR gaming, all the parameters for 4K HDR shall be preceded by a green checkmark in the "Display & sound (4K TV details)" section in your Xbox's settings.
Which Xbox Has HDR?
Microsoft has had four generations of Xbox gaming consoles released to date, with multiple models in between those generations.
Their recent offerings are the Xbox Series X/S. The original Xbox was launched in November 2001, and the latest devices were released in November 2020.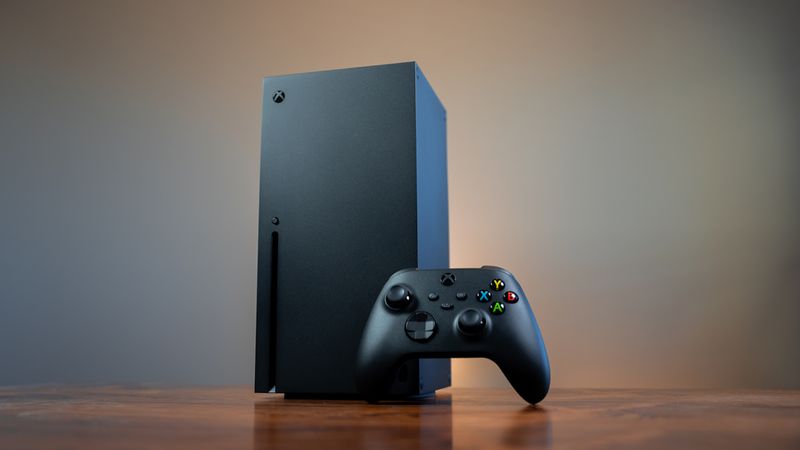 With HDR having made its face known only in 2017, it's quite obvious not all Xbox devices support HDR gaming.
Though Microsoft can enable HDR on its non-HDR devices through a firmware update, the Xbox consoles that don't currently support HDR are too old to be eligible for the update.
Not to mention, they may not have the hardware needed to support gaming in 4K HDR.
Therefore, the following are the limited number of Xbox gaming consoles that come with HDR.
Xbox One S
The original Xbox One does not support HDR or 4K gaming, but the One S does.
The One S is, in fact, the first Xbox to support HDR color and 4K resolution. The device supports HDR10 on a compatible 4K HDR10 television.
If your 4K TV is capable of only Dolby Vision, you cannot play HDR games with your One S device on it. The games shall certainly render, but they will be non-HDR.
Kindly note that the Xbox One S doesn't pack in the most robust gaming hardware. It will, therefore, have a hard time supporting HDR games in 4K resolution.
In other words, you'll have to settle with 1080p HDR gaming with the One S. You may, however, stream content in 4K on it with no issues.
Xbox One X
Released in November 2017 and dubbed by Microsoft as the most powerful console at its release, the Xbox One X is a significant improvement over the original Xbox One.
Despite being a lot more compact than previous Xbox devices, the powerful innards mean it can do 4K HDR gaming.
For some reason, the device's 4K HDR is not enabled by default. Here's a video that shows how to enable 4K HDR on an Xbox One X:
How to 'Allow' 4K & HDR on the Xbox One X
Xbox Series X/S
The Xbox Series X and S devices support both HDR10 and Dolby Vision.
The Xbox Series consoles are the first set of gaming consoles to come with Dolby Vision gaming support.
And because both the X and the S have HDMI 2.1 ports, they can do 4K HDR gaming at more than 60 FPS.
The Xbox Series X comes with an HDMI 2.1-friendly cable in the box, which the Series S doesn't.
The Xbox One S and X could manage 4K HDR only up to 60 FPS (usually lower) because they came with only HDMI 2.0a and 2.0b ports.
The HDMI 2.1 port on the Xbox One X also means a lot better compatibility with an 8K TV.
FAQs
What is the Auto-HDR feature on Xbox gaming consoles?
The "Auto-HDR" feature enables HDR on select Xbox devices and supported titles by itself. It employs AI to automatically convert an SDR (standard dynamic range) source to HDR visuals.
The artificial intelligence tech leverages machine learning to make auto-HDR possible. It trains the algorithm to learn and develop a solid understanding of HDR images.
The feature is enabled on all Xbox Series X/S games and also on titles optimized for the Xbox One and Xbox 360 consoles.
If the auto-HDR function doesn't work as advertised, you can also manually enable HDR using the HDR calibration app.
Conclusion
Although HDR is taking baby steps in the world of PC gaming, it has already made major strides in the console gaming space.
The aforementioned Xbox consoles supporting the feature and employing it flawlessly signify how far HDR has progressed in the gaming world.
If you'd like to play Xbox games in HDR, make sure you do not just have the correct gaming console for it but also a 4K HDR TV or monitor to support it.
Xbox Series X and S devices cannot provide the best 4K HDR gaming experience just by themselves, after all.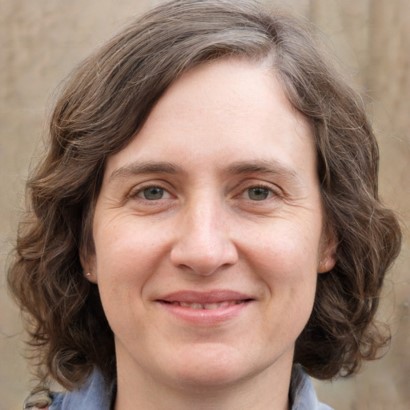 Catherine Tramell has been covering technology as a freelance writer for over a decade. She has been writing for Pointer Clicker for over a year, further expanding her expertise as a tech columnist. Catherine likes spending time with her family and friends and her pastimes are reading books and news articles.