If you're like me and hate wires and love projectors, then it's vital to ask critical questions like do Viewsonic projectors have Bluetooth?
If so, what type of products pair with Viewsonic projectors? Do all Viewsonic projectors have Bluetooth? If not, which models should we keep an eye on?
The great thing about Viewsonic is that, yes, their projectors do have Bluetooth technology. However, not all of their projectors have it.
Even so, in the following paragraphs, we'll explain which projectors have it and which products you can use on your Viewsonic to enjoy the beauty of wireless (Bluetooth in our case) connectivity.
Do ViewSonic Projectors Have Bluetooth?
Viewsonic is a large brand that makes many products. This includes projectors of all sorts. So if you're wondering if Viewsonic projectors have Bluetooth, you'd be correct in thinking they do.
But, we should mention that even though Viewsonic projectors have Bluetooth technology-enabled, not all projectors have this feature.
Therefore if you're in the market for a new Viewsonic projector with Bluetooth technology, it's vital to know which projectors have it so you know which ones to look for.
Which Viewsonic Projectors Contain Bluetooth Technology?
Viewsonic has a long list of projectors, so it's easy to filter out which ones have Bluetooth technology, as not many of them do.
We'll briefly dive into the projector specifications as well. For now, here is a list of the projectors that have Bluetooth:
Viewsonic X1000-4K
Viewsonic X2000B-4K
Viewsonic X2000L-4K Laser
Viewsonic M1 Mini Plus
Viewsonic M1+
Viewsonic M2e
Viewsonic M2
Now, let's briefly touch on each projector so you get a better sense of each machine.
Viewsonic X1000-4K
The Viewsonic X1000-4K is an ultra-short-throw projector giving you 4K HDR picture perfection.
Find Your Oasis - ViewSonic X1000-4K | Ultra Short Throw Smart LED Soundbar Projector
It comes with a built-in 40W soundbar that allows for great sound.
Most importantly, it has smart streaming with WIFI connectivity and Bluetooth technology.
Additionally, the built-in soundbar can be used as a standalone Bluetooth soundbar as well. So playing sweet jams from your smartphone got a whole lot easier.
However, that's not where their Bluetooth technology ends. You can also pair Bluetooth earphones with the projector. So, if you need to watch the game while your spouse works along side you, there's no need to worry about disrupting anyone.
Viewsonic X2000B-4K
ViewSonic X2000 4K Ultra-short throw projector Launches with 120 Hz support priced at $3100
The Viewsonic X2000B-4K is a slight variation of the abovementioned projector.
This projector is also a 4K HDR ultra-short-throw machine.
The sound contains Dolby Audio and DTS support and the speakers are slightly better. They contain a 50W sound system with a 15W woofer and 10W tweeter for an overall better audio experience.
You can Bluetooth the sound into Bluetooth-enabled earphones and your smartphone.
Although it is similar to the X1000-4K, the sound system is a lot better.
Viewsonic X2000L-4K Laser
Another upgrade from the previous two Viewsonic projectors is the X2000L-4K Laser projector.
The key difference here is the instant On button that allows you to turn on your projector as if it were a TV. This instant On button allows you to truly get rid of that clunky Flatscreen and replace it with a projector.
With WIFI and Bluetooth integration, screen-sharing wonderful memories or playing your favorite songs from its 50W speaker system is fun and easy.
Not to mention you can also Bluetooth the audio to your favorite headset.
Viewsonic M1 Mini Plus
The Viewsonic M1 Mini Plus is a cute ultra-portable projector. It's so small. This projector fits in your back pocket.
Even though it's small, the M1 Mini Plus packs a giant punch.
Its WIFI and Bluetooth abilities allow you to connect to the internet and your favorite pair of earphones for easy listening.
Nevertheless, you can also connect your iPhone to cast and show off those cute TikToks you've been working on.
One more thing we feel needs to be addressed is the ability to connect your gaming systems via HDMI and watch the action unfold on your wall. And we all know sharing is caring, so why not share the adventure as it unfolds.
Although we can go on and on about this projector, check out their video for more information.
ViewSonic M1 mini Plus Smart LED Pocket Cinema Projector with Wi-Fi, Bluetooth and JBL Speakers
Viewsonic M1+
If you thought the M1 Mini Plus was great, the M1+ is an upgrade.
The M1+ also contains WIFI and Bluetooth capabilities that allow you to cast your phone and connect to the internet or your earbuds.
However, a couple of things differentiate this model from the former. The M1+ contains a battery life that lasts about six hours. So you can enjoy hours of Bluetooth music or movies.
Its built-in stand allows it to rotate 360 degrees, which means you can project on your ceiling and floor or anywhere you want!
We think that's quite the upgrade.
See their video for more specifications on this one.
ViewSonic M1+ Smart LED Portable Projector with Harman Kardon® Speakers
Viewsonic M2e
The Viewsonic M2e is slightly bigger than the other two portable projectors they have. That's because it has more ports for more connectivity.
Still, when it comes to their Bluetooth technology, you can use your M2e as a Bluetooth speaker or hook up your Bluetooth earphones to your M2e.
If you wish to know more about their specifications, please view their ad on YouTube.
Life's Moments, in an Instant - ViewSonic M2e | Instant Smart 1080p Portable LED Projector
Or, if you want to know more about casting with the M2e, you'll need to connect your devices via USB-C. Here is a video that explains it all.
How to Connect Smart Devices with the Projector via USB Type-C | ViewSonic Projectors
Viewsonic M2
The Viewsonic M2 is their most powerful portable projector. It contains everything we mentioned above with the last three portable projectors. This includes Bluetooth ability to connect to your earphones or use your projector as a speaker.
However, it also contains Google Assistant and Alexa.
Although casting is easier with the M2, it allows for WIFI-enabled casting from all smartphones and tablets.
What Type of Bluetooth Products can you Stream to Your Viewsonic Projector?
As you can see, all of the Viewsonic projectors we discussed above have Bluetooth.
Anyhow, the pattern we found is that even though all of the above contain Bluetooth, it seems very limited.
The Bluetooth technology Viewsonic projectors contain allow for two things. They are:
Using your Viewsonic projector like a speaker
Connecting your Bluetooth earphones to your Viewsonic Projector
The reason for the limited Bluetooth functionality within Viewsonic projectors isn't Viewsonics fault. It has to do with the limited resources Bluetooth has as a technology. The low bandwidth it uses does not allow it to support a continuous bandwidth video's needs.
Alas, it does appear that Viewsonic is taking full advantage of Bluetooth and what it offers.
To Wrap Things Up
Viewsonic has many projectors to choose from, but as we can see, not all of them have Bluetooth technology.
Nevertheless, we hope you found our article helpful in identifying which Viewsonic projectors have Bluetooth and how you can use it to pair with your earphones or as a nice speaker.
Do you have experience with any of the Viewsonic projectors mentioned in this article? Let us know what you think in the comments.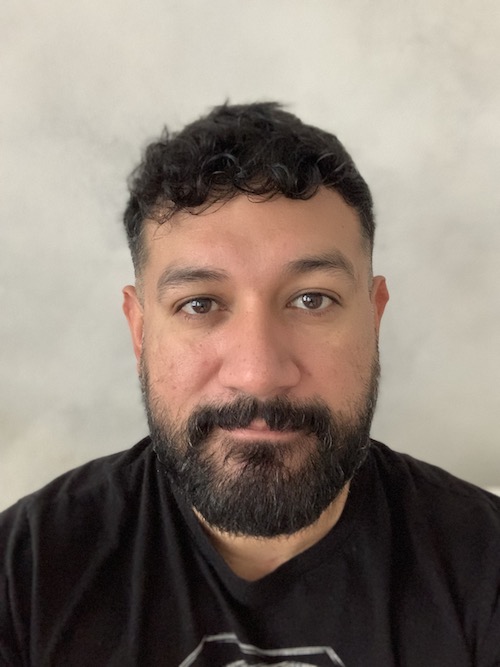 James Quintanilla is a technical copywriter. Although his experience allows him to write on many topics, he loves to focus on tech and travel. As a freelancer, James has worked on projects with Pointer Clicker, Lonely Planet, and the Travel Channel. When he's not writing or planning his next adventure, he's watching a scary movie.