Most of us PlayStation fans have, at one point in time, wondered whether the PS4 and PS5 play 4K Blu-ray discs. And this question often becomes relevant when we're considering replacing the PS4 with the PS5 or wondering if you need a PS5.
It also arises when we're pondering the relevance of that Blu-ray player we've grown attached to over the years.
This post aims to clear the uncertainty around PlayStation and Blu-ray compatibility.
You'll find out which gaming console between PS4 and PS5 can play 4K Blu-ray discs. We hope that knowing this distinction will help you identify the PlayStation edition best suited for you.
Can You Play 4K Blu-ray on PS4, PS5?
PS5 Standard Edition plays 4K Blu-ray discs, but PS5 Digital Edition does not. This is because the PS5 Digital does not come with a disc drive. PS4 and PS4 Pro are not 4K-enabled, so neither plays 4K Blu-ray discs.
Let's look at the 4K Blu-ray capability of each PlayStation version in detail:
PS4
PS4 does not support 4K Blu-ray, so you cannot use it to play Blu-ray discs. And this applies to both PS4 and PS4 Pro. Both are Blu-ray compatible, but they only play 3D Blu-ray, not 4K.
PS5
You can play 4K Blu-ray on PS5 Standard Edition. However, PS5 Digital Edition does not support 4K Blu-ray because it does not have a disc drive.
One important thing to note is that you do not need a 4K TV to play 4K Blu-ray discs on PS5 Standard.
You can still play Blu-ray on your old, non-4K TV since PS5 supports 2160p, 1080p, 1080i, and 720p resolutions. But it will not give you the complete 4K experience which you're probably looking forward to.
When you connect your PS5 to a 4K Blu-ray with a TV that has a resolution lower than 4K, the content will display in the resolution the TV supports. And that automatically denies you the chance to enjoy the advanced features that 4K offers.
Here's something you might want to consider:
If you plan to buy a new TV anyway, and you already have a PS5 or have plans to buy one, choose a 4K TV over older 1080p models. That way, when you decide to play 4K Blu-ray discs, you'll get to experience 4K performance in all its stunning might.
How Do I Know If My Ps5 Is Playing In 4k?
Your PS5 should be auto-set to run in 4K. When this is the case, you'll notice the higher video quality playing on your 4K TV. But you can also go to Settings on your PS5 to confirm that it is indeed running in 4K. If it's not, manually set it to play in 4K.
Here's how to go about it:
Under Settings, go to Screen and Video, then to Video Output, and then to Video output Information.
The first item on the list is Resolution, and the selected option shows the set resolution. For example, 3840 x 2160 – 60 Hz.
If the selected resolution is not 4K, scroll through the supported resolutions and choose 4K (indicated as 2160p on the PS5 settings).
4K now becomes the new auto-selected resolution. So every time you turn on the PS5, it will automatically play in 4K.
This setting will only change if you're playing a non-4K game or connected to a non-4K TV, in which case the PS5 will automatically play at the lower TV resolution.
Check out this video which demonstrates the above steps.
How to Check if PS5 is Running in 4k and HDR!
How Do I Enable 4K HDR And 120hz On My Ps5?
Here's a short video guide on how to enable 120 Hz on your PS5.
Enable 120Hz on PS5, easy!
And here is the step-by-step summary:
First, you need to open the game you wish to play. Then go to Settings on the game.
Scroll down the list to "120 Hz refresh rate." You'll notice that it's disabled.
Next, close the game.
Now go to the PS5 settings.
Select Saved Data and Game/App Settings.
Go to Game Presets, then under that, click Performance Mode or Resolution Mode. The default setting here is Game Default. Select Performance Mode.
Go back to the game launch page and relaunch the game.
To confirm whether the changes have taken effect, go to the game settings. The option to use a 120 Hz refresh rate should now read "Enabled."
You can also confirm the new settings on the PS5, under Video Output Information.
The first item under "Current video output signal," which is Resolution, should now read 3840 x 2160 – 120 Hz, whereas before you made the changes, it read 3840 x 2160 – 60 Hz.
To turn on HDR, go to Settings on your PS5, then to Screen and Video. Scroll down to HDR. If set to Off, select "Always On" to enable HDR. Right below HDR, there's an option to Adjust HDR, which allows you to adjust brightness and optimize HDR rendering.
An even easier way is by going to Settings on your PS5 and then to Screen and Video, then Video Output. Scroll down to HDR, which is second on the list, and select "Always On." You can further adjust HDR settings via the Adjust HDR option, which is right below the HDR option.
Further down, you'll see the option to Enable 120 Hz Output. By default, this is usually set to Automatic.
Tips to get the best 4K experience
Choose the right HDMI cable, bearing in mind that lower HDMI cable versions do not support 120 Hz. Use an Ultra High-Speed HDMI Cable that supports a 120 Hz refresh rate.
The TV you're using should also support a 120 Hz refresh rate, which means it's best if it has an HDMI 2.1 port, where you'll then plug in your HDMI 2.1 cable.
Turn on Game Mode on your TV to minimize input lag, which could impact your gaming experience when running the higher 120 Hz refresh rate.
HDMI 2.1 usually automatically switches to Game Mode when you launch a game. But if it doesn't, you can easily access it.
Game mode can be under a different item in Settings, depending on the make of your TV. Nonetheless, it should be easy to find by looking through your TV user manual.
You can also flip through each item on the Settings menu until you see Game Mode.
Once you've found it, select to turn it on.
Conclusion
Not all PlayStation versions support 4K Blu-ray.
While PS4 and PS4 Pro have Blu-ray capability, they only support 3D Blu-ray discs, not 4K Blu-ray discs. Similarly, you can play 4K Blu-ray on PS5 Standard Edition, but not on PS5 Digital Edition.
The easiest way to check whether your PS5 is running in 4K 120 Hz is by going to your console's settings and scrolling to the video output details.
Here, you'll see what resolution the console is set and you can then adjust the refresh rate to 120 Hz.
Just find the resolution, refresh rate, and HDR settings. then select to enable 4K, 120 Hz, and turn HDR on. It's that simple.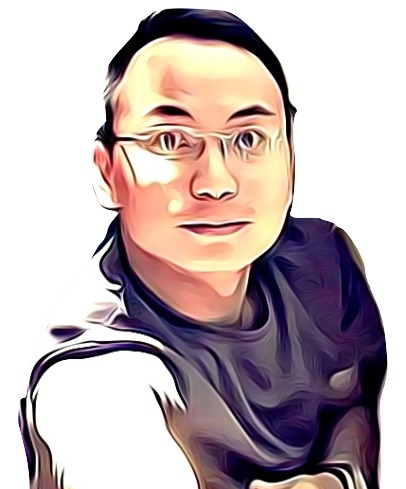 Vance is a dad, former software engineer, and tech lover. Knowing how a computer works becomes handy when he builds Pointer Clicker. His quest is to make tech more accessible for non-techie users. When not working with his team, you can find him caring for his son and gaming.