A higher dynamic range can raise the quality of an image to an entirely new level. Amazon, for instance, started using the HDR format on its prime movies and shows. Netflix incorporates HDR format in its original shows and films. YouTube and Vudu have not been left behind.
HDR has a high resolution which means that it requires a fast internet connection to stream any content comfortably. Slow internet will cause a lot of buffering in the HDR streaming content.
HDR uses approximately 10% more data than the Standard dynamic range at the exact resolution. Netflix estimates, streaming 4K HDR content uses an average of 7 GB per hour. But it does advise one to use a 25mbps connection for 4K HDR movies.
Netflix also recommends 25mps for standard UHD; HDR does not use that much extra data. Once a user hits the 4K barrier, data consumption for viewing HDR content versus non-HDR content is almost the same.
How Much Data Does Streaming HDR Use?
Society today is full of content creators and content consumers. Both of them want a video of high quality, which is why content creators strive to make their videos HDR.
People worldwide view over 1 billion hours of YouTube on their devices like the Samsung AU8000 smart TV. The videos are available in all resolutions, but they prefer viewing them in HDR.
However, HDR uses the most data compared to other video playback quality. Streaming HDR content on YouTube uses an average of 2.7 GB, while 1080p uses 1.65GB per hour.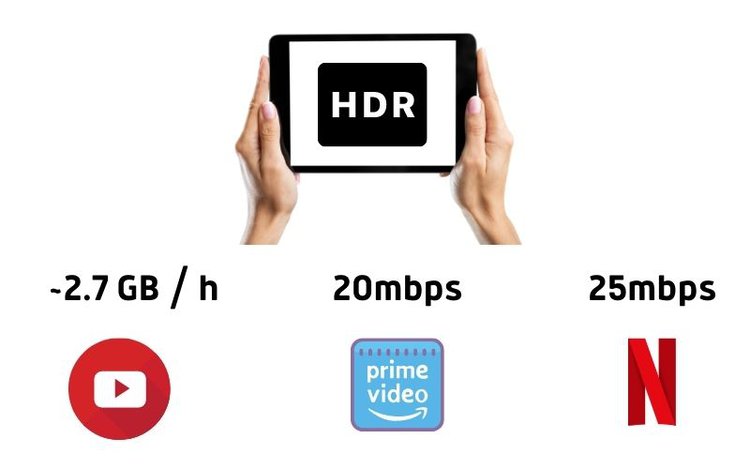 Amazon Prime Video's 4K movies are available in three HDR standards. It supports basic HDR standards, Dolby Vision, and HDR 10+.
To stream 4K HDR, Amazon advises one to have 20mbps, which is quite fair compared to other brands.
Netflix is a popular site for people who like watching movies. Plenty of people spend a lot of time streaming content from Netflix.
However, Netflix is known for soaking a lot of data. It does recommend a 25mbps connection to view HDR content.
Generally, one uses an average of 7GB per hour when streaming HDR content. Nevertheless, Netflix also gives one an option for saving data.
Vudu tries to be unique from its competitors by providing outstanding video and audio quality. However, one needs a lot of data to stream from this site.
According to Vudu forums, Vudu uses 15mbps for 4K HDR. Still, Vudu movies look sharper and have better colors.
Why Does HDR Require More Data?
A higher dynamic range requires more data because of its bits per color component. It requires at least 10 bits but often between 12-16 bits.
Bits per color component in HDR influence the amount of data your movie requires. The higher the number, the higher the amount of data consumed.
How Can I Reduce My Data Usage While Streaming HDR?
Streaming Apps like Amazon Prime Video, Netflix, and others have settings that make certain you can optimize data usage. Below, we'll explain how you can reduce your data on a couple of popular apps.
Netflix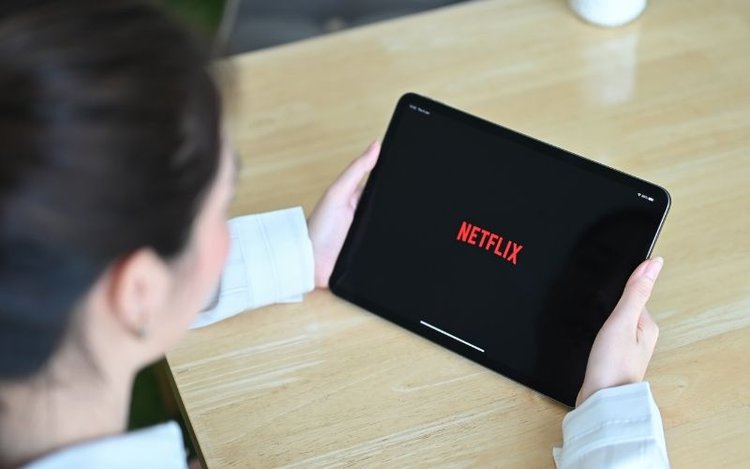 The advantage of using Netflix is knowing how much data you use to stream. According to the help page, downloading and streaming the content uses the same data.
To reduce data usage on a device like iPad 12.9 pro , follow the steps below;
Click open the Netflix app.
Choose the profile you would like to change the settings
Choose settings
Choose mobile data usage or cellular data usage
You can change the setting to data save mode or Wi-Fi only if it is on automatic.
Changing to data save may affect the quality of the content
To reduce data usage on the Netflix website, you can:
Log into Netflix.com
Choose the profile you would like to change its settings
Under my profile, choose playback settings
Select the data usage setting you prefer
One can also limit data usage; streaming will not go beyond this setting.
The changes will take approximately eight hours to happen. If you have multiple profiles, you will have to change each one.
HDR uses approximately one GB for 20 minutes. If you need to save data, you can change it to another level.
Amazon Prime Video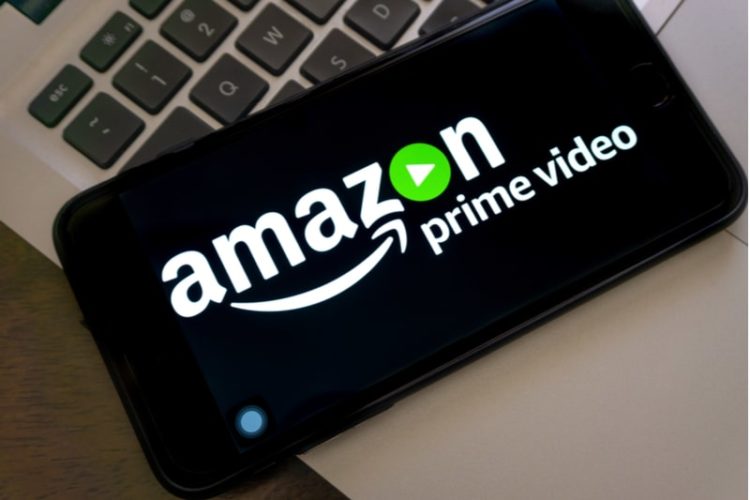 Prime video shows the user the amount of data required to stream different quality options. HDR streams at an average of 6.84GB per hour.
How to save data on Amazon Prime on a desktop-like No products found., you can:
Open the app
Select My Stuff
Select Menu
Select Stream & Download
Choose Manage Quality and Wi-Fi
The Streaming Quality option will be displayed
Select the option that fits you best
A data saver is also available, displaying the best quality depending on the internet speed.
FAQ
1. What Is Dolby Vision?
It is a "high quality, high dynamic range for delivery of different content". It is available in two versions, TV distribution and cinema distribution.
2. What Is HDR 10?
It is a format available to UHD Premium standards. It is compatible with some devices like LG 34WK650 , which enables it to possess a master display.
HDR 10 is found in many TVs and monitors like Dell, Samsung, etc.
3. Are All Devices HDR Compatible?
NO, not all devices can support HDR. Even if the streaming content is in HDR, one cannot view it unless the device is compatible.
However, most brands are starting to incorporate HDR into their devices, given that cost of production is affordable.
4. Is My Device HDR Compatible?
You can look at the features and specifications of your device to determine if it is HDR compatible.
Also, one can play in HDR, and if the device fails to play the video quality, it is not compatible.
Conclusion
HDR gives users the best streaming experience because it displays very excellent content. However, HDR uses a little extra data compared to other display qualities. Moreover, HDR requires a fast internet connection to stream the content smoothly.
Data used by HDR content vary from one app to another, with Amazon having the highest at 7GB per hour. One cannot reduce the amount of data consumed by HDR content. However, they can limit the data usage.
If you have trouble with HDR consumption, you can resort to a lower resolution. The amount of data consumed by the streaming quality option is set, and no one can change it. One can select Auto in their setting. It will enable the app to choose the best quality, depending on internet speed.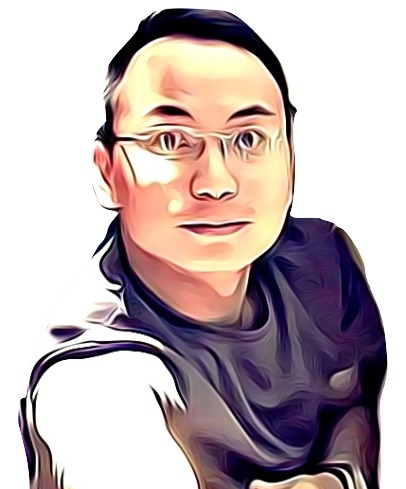 Vance is a dad, former software engineer, and tech lover. Knowing how a computer works becomes handy when he builds Pointer Clicker. His quest is to make tech more accessible for non-techie users. When not working with his team, you can find him caring for his son and gaming.