If you're an avid movie lover, you've probably tried connecting your computer to your TV at some point. That means you've also tried connecting it with an HDMI cable. Even though you might know how to connect them, you still wonder, do HDMI cables affect resolution?
The answer to the above question is not as straightforward as expected. However, to give you a quick answer, an HDMI cable will affect color and resolution, but it also depends on the resolution of your products, the cable's length, quality, and type.
It might sound complicated, but we'll break it down some more.
In the following sections, we'll tackle HDMI cable and resolution, if HDMI cables limit those resolutions and if you need a 4K HDMI cable for 4K resolution.
So, let's keep reading to find the appropriate answer you're looking for.
Can HDMI Cables Change Resolutions?
No, HDMI cables do not change the resolution of the pictures transmitted, and that's because the cable itself does not have a say in the image's resolution.
Although that's technically correct, the HDMI cable is given the data from your device (whether that's your TV, computer, Xbox, or projector.) Therefore, the cable transmits a standard or appropriate resolution by reading what's best for the output device.
In that sense, your HDMI cable is not making the decision. It's the machine it's attached to.
Now that we know HDMI cables cannot change resolution on their own, the next question is, do they limit resolution?
Do HDMI Cables Limit Resolutions?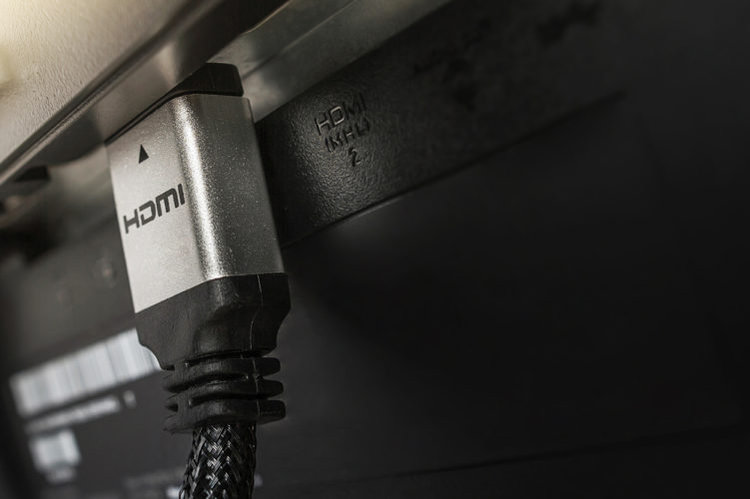 Answering whether or not HDMI cables limit resolutions requires a more complex answer. That's because HDMI cables transmit digital data over a cable. Therefore, the digital image will be the same from one end to the other.
Nevertheless, it might limit resolutions, in a sense. But, it's not the resolution that suffers when the picture you're viewing is not as expected.
Because HDMI cables rely on resolution and frame rate to provide a great image from one end to the other, if either of these is faulty, it results in an image that's less than optimal for the viewer.
For example, purchasing a poor-quality cable will result in picture loss, where you'll notice a drop in picture quality due to a lack of data transmission.
Therefore, if you're trying to use an HDMI cable for a 4K resolution picture, there are a few things you can do that allow the image to stay pristine from end to end.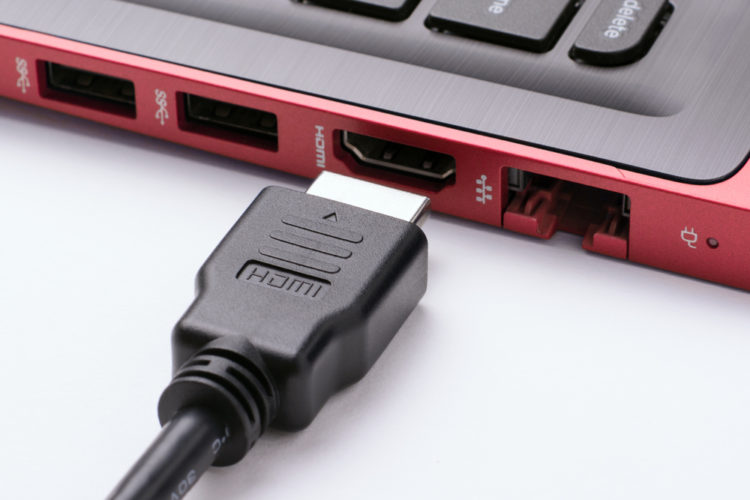 The first one is to get a cable that's good quality. A better cable works best for 4K resolution because they allow you to run higher quality videos over vast distances.
A general rule of thumb for high-definition cables, including cables transmitting 4K resolution images, is to use a shorter cable. However, pairing that with an HDMI cable that allows for a faster frame rate will preserve the data from both ends.
Although HDMI cables are great for transmitting high-resolution images across devices, how do you know which cable allows for a faster frame rate that preserves that beautiful digital image?
Below we'll talk about different HDMI cables that allow for more bandwidth and frame rate.
Do I Need a 4K HDMI Cable for 4K Resolution?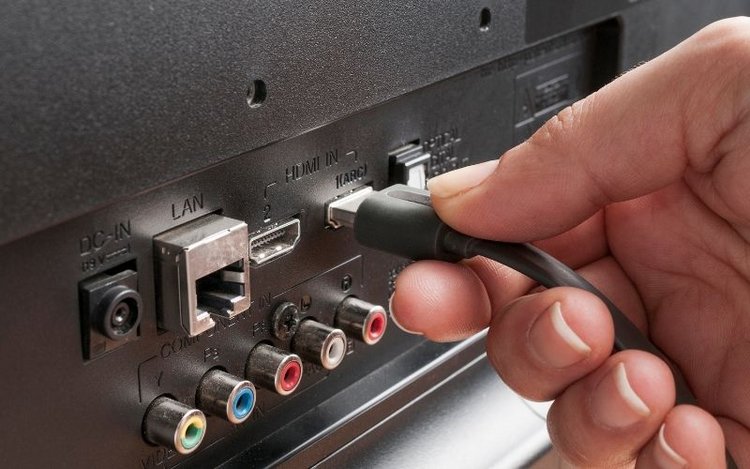 HDMI cables are pretty straightforward. However, newer HDMI models are created with advancements in technology, which means we, as users, are often confused by what that means. So, let's run through what each HDMI cable means and how that pertains to 4K resolution.
In the next few sections, we'll show you what you need to know about HDMI cables and their standards. But, first, let's talk about how they function.
How do HDMI Cables Function?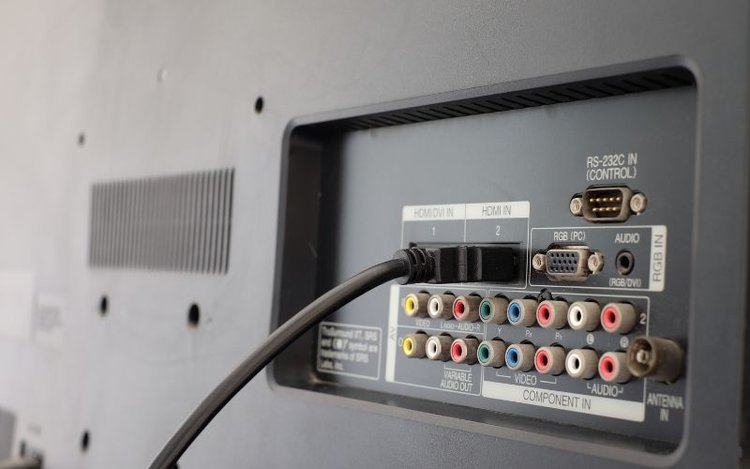 HDMI cables allow data transfer from your media device to your TV set.
These cables primarily transfer HD (High Definition) audio and video, so you don't miss any detail on your new HDTV.
But here's where people get confused. These days, several HDMI cables transmit high-definition data, but not necessarily 4K data from one source to another.
These HDMI cables come in "standard," 1.4, 2.0, 2.0a, and 2.1. Let's run through these cables to give you a sense of what you need if you're looking for an HDMI cable for a 4K device.
HDMI Standard
A standard HDMI cable means it transmits high-definition video or 720p or 1080p. However, please note that this is not a 4K definition.
1.4
Sale
Last update on 2023-10-01 / Affiliate links / Images from Amazon Product Advertising API.
After an improvement over HDMI cables, 1.4 allowed 4K support. HDMI 1.4 transmits HD 1080p up to 4K, which gives viewers a wide range of colors.
2.0
Sale
Last update on 2023-10-01 / Affiliate links / Images from Amazon Product Advertising API.
HDMI 2.0 transmits HD 1080p to 4K resolution. The main difference here is the bandwidth has been increased to 18 Gigabits per second, which means your 4K resolution comes in at 60 FPS (frames per second.)
2.0 also gives you a wider range of colors on the screen, making your viewing experience richer than ever.
2.0a
HDMI 2.0a builds on 2.0. In other words, you have all the same qualities that an HDMI 2.0 cable has, but it's now compatible with HDR. The visuals are now visually richer and more noticeable than all other previous cables.
Even though it supports 4K resolution, you do not need an HDMI 2.0a cable to view your 4K movies.
2.1
Last update on 2023-10-01 / Affiliate links / Images from Amazon Product Advertising API.
The HDMI 2.1 cable improves the overall quality of HDMI capabilities, including bandwidth, dynamic HDR, and refresh rate. It also supports 4K resolution.
Even though all of these cables, except the "standard" HDMI cable, support 4K resolution. Newer "standard" HDMI cables are created to support 4K, regardless.
Therefore you don't need to pick out a specially made 4K HDMI cable for your 4K devices as most HDMI's now support it. But just in case, having an HDMI 1.4 and above is best.
However, if you're looking for a more refresh rate, vibrant colors, and larger bandwidth, you might want to look at your options.
Do HDMI Cables Affect Resolution?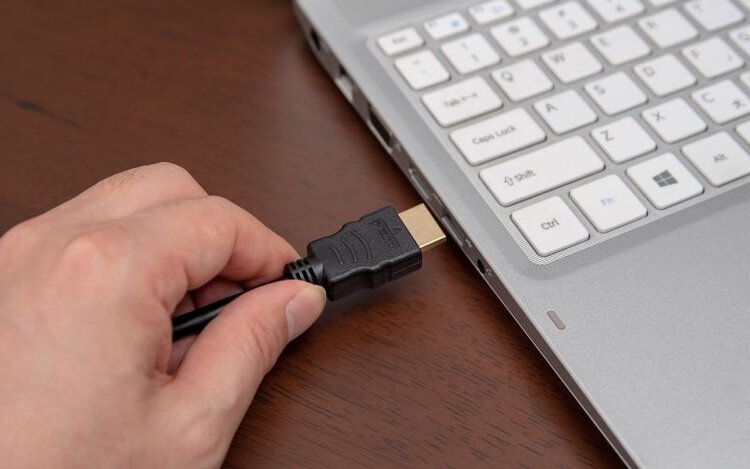 Now we know that the cable itself is not responsible for the resolution that comes out the other side.
As we've now seen, the resolution of the image you are viewing is decided by several factors. These factors include the device the image is coming from (IE, the computer, gaming system, TV, etc.), the HDMI cable's bandwidth, and the frame rate that's allowed to pass through the cable.
All of this affects the resolution the user sees on the other side. Now we know we can make an informed decision on our cables.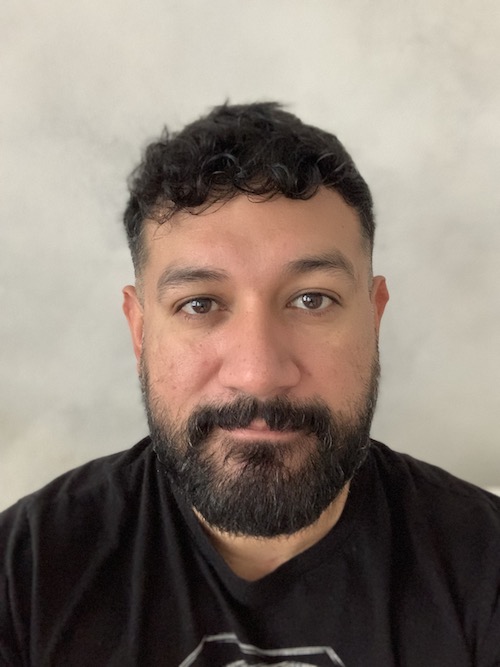 James Quintanilla is a technical copywriter. Although his experience allows him to write on many topics, he loves to focus on tech and travel. As a freelancer, James has worked on projects with Pointer Clicker, Lonely Planet, and the Travel Channel. When he's not writing or planning his next adventure, he's watching a scary movie.