With each newer version of its standard, HDMI offers something new — a set of fresh features that previous generations could not provide.
But, because HDMI is backward-compatible, the newer releases do not make the older standards obsolete, luckily. With the release of HDMI 2.1, for instance, HDMI 2.0 and previous versions did not become irrelevant overnight.
Any latest HDMI version is appealing or significant because it keeps up with recent audio and video transmission technology advancements.
For example, both HDMI 2.0 and 2.1 support 120 Hz, but the latter does it differently.
What is that difference, and what does that mean in the real world? Read on to find that out and more.
Does HDMI 2.0, 2.1 Support 120Hz?
HDMI 2.0 and 2.1 do support 120 Hz. The video resolutions at which they accomplish that, however, vary.
HDMI 2.0 does 120 Hz at 1080p or 2K (1440p), whereas 2.1 is capable of 4K 120 Hz streaming. HDMI 2.1 does 8K also but only at 60 Hz.
HDMI 2.0 is capable of 8K playback, but it pushes the frames down further to 30 fps. 30 fps is the bare minimum before things start to look choppy.
By the way, pushing an HDMI 2.0 connection to do 4K at 120 Hz will not wreck your hardware setup or invalidate product warranties — It just won't work.
Also, the HDMI cable used either has a say or must do 4K 120 Hz data transmission. If you're looking to shop for a few high-speed HDMI cables, the following are cables that shall lend well to your setup:
iBirdie 4K HDR 8ft HDMI Cable
Last update on 2023-09-18 / Affiliate links / Images from Amazon Product Advertising API.
CableCreation 8K 48Gbps Ultra-High-Speed Cable
Last update on 2023-09-18 / Affiliate links / Images from Amazon Product Advertising API.
Sale
Last update on 2023-09-18 / Affiliate links / Images from Amazon Product Advertising API.
Is Refresh Rate and FPS the Same?
Frames per second (fps) and refresh rate (denoted in Hertz/Hz) do not mean the same thing.
Refresh Rate vs FPS - What Is The Difference? [Simple]
FPS denotes the total number of frames the software processes per second. Refresh rate indicates the number of times a display can draw a fresh image.
Despite the disparities in their meanings, frame rate and refresh rate pretty much go hand in hand.
A 60 Hz monitor cannot do 120 fps, even if the content has been created at that particular frame rate. The display will still limit the output to 60 fps.
With a 120 Hz screen, 120 fps can be achieved.
Similarly, a 120 Hz monitor will not automatically boost the frame rate of a visual or video. In other words, a video shot at 60 fps will not automatically render at 120 frames on a 120 Hz monitor.
Therefore, using the two terms interchangeably, though technically incorrect, is not wrong when used for practical reasons.
How Do HDMI 2.0 and HDMI 2.0b Compare?
Most popular AAA games do 4K at 60 Hz, since HDMI 2.0 is currently the norm. A few years after HDMI 2.0's launch in 2013, HDMI 2.0a and 2.0b were released.
HDMI 2.0a supports HDR (high dynamic range). 2.0b added the HLG (hybrid log gamma) format on top of what 2.0b already provided.
HLG is arguably the most significant differentiator between HDMI 2.0 and 2.0b.
The format permits broadcasters to transmit 4K content a lot more quickly due to its increased bandwidth, which it accomplishes by merging HDR and SDR (standard dynamic range) into one signal.
That also facilitates the addition of more channels, which makes transmitting much more vivid content truly feasible.
However, like 2.0, 2.0b also cannot do 4K at 120 Hz. HDMI 2.0b supports 4K at a maximum 60 Hz frame rate. HDMI 2.1, as a result, reinforces its significance and relevance.
Is It Possible to Get 4K 120Hz With HDMI 2.0?
As mentioned earlier, 4K 120 Hz with HDMI 2.0 is not genuinely possible. For that, you would require HDMI 2.1. The port on the connected devices and the cable must be HDMI 2.1 as well.
HDMI 2.0 drops the video resolution to 2K or Full HD when negotiating 120 Hz. If you're okay with the degradation in the resolution, even 144 Hz is possible with 2.0.
Is HDMI 2.1 the "Future"?
Because the HDMI standard is backward compatible, you need not worry about previous standards becoming obsolete or not meeting future audio/video signal transmission requirements.
Therefore, do not look to HDMI 2.1-enabled gadgets as tools that will future-proof your entertainment or gaming setup. Even if you look at things that way, you may not be able to realize your goal, as HDMI 2.1 is not yet democratized or is very new (even in 2021).
If you manage to find 2.1 compatible devices, they would likely be on the relatively expensive side. Monitors with the HDMI 2.1 port are usually three to four times the price of regular external monitors.
Moreover, since DisplayPort can handle pretty much all that HDMI 2.1 offers, seeking out HDMI 2.1 is an exercise in futility.
HDMI 2.1 makes its presence felt only when it's necessary to bring together devices that do not support DisplayPort, such as Xbox Series X and PlayStation 5.
And if you game on your PC, you won't need HDMI 2.1. For console gamers, however, HDMI 2.1 can be a significant leap forward.
FAQs
1. Is HDMI 2.1 only about higher video resolution and increased refresh rate?
HDMI 2.1 is a big jump, and its improved capabilities are certainly not limited to being able to transmit 4K at 120 Hz only.
Besides higher frame rates, HDMI 2.1 supports a "variable refresh rate".
The feature comes in handy during gaming, as modern console and PC games do not use a single or constant frame rate throughout. Based on the scene's complexity, the frame rates vary.
When frame rates speed up or drop, there's an apparent mismatch between the game's offerings and what your television or gaming monitor can display.
Your monitor or TV resort to some guesswork to compensate for the discrepancy. The final output of that, however, is not excellent. HDMI 2.1 helps rectify that.
On the audio front, HDMI 2.1 supports HDR10+, the dynamic variant of HDR10. Although 2.0b entertains HDR10+, it doesn't do so officially. HDR10+ on HDMI 2.1, as a result, is a lot more reliable.
The above are only a few of the several advancements that HDMI 2.1 brings to the table.
2. Do you require new cables for HDMI 2.1?
Your older HDMI cables will work just fine with your HDMI 2.1 devices, since there's no physical change in the connector or port shape across HDMI versions. In other words, HDMI 2.1 is backward-compatible too.
However, to derive the benefits of 2.1 in the truest sense, a cable designed with HDMI 2.1 requirements in mind is recommended.
Luckily, HDMI 2.1 cords do not cost significantly more than previous-gen HDMI cables, unlike the price differences between HDMI 2.0 and HDMI 2.1 devices.
Conclusion
HDMI 2.1 is something you can be excited about, since the new NVIDIA and AMD graphics cards and the latest gaming consoles from Microsoft and Sony (the Xbox Series X and PlayStation 5) support HDMI 2.1.
HDMI 2.1, therefore, has the upper hand in the 4K and 8K resolution departments. It can render sharp visuals and an increased refresh rate concomitantly due to the greater bandwidth it's capable of.
But, as mentioned above, HDMI 2.0 supports 120 Hz (albeit with a drop in video resolution), and you do not necessarily require an HDMI 2.1 setup to experience 120 Hz.
That said, if you're putting together your home entertainment center now and manage to find HDMI 2.1-enabled television, monitor, and other devices for not a very exorbitant price, go ahead and spend a little bit more.
The improvements in video and audio would be well worth the slight premium paid.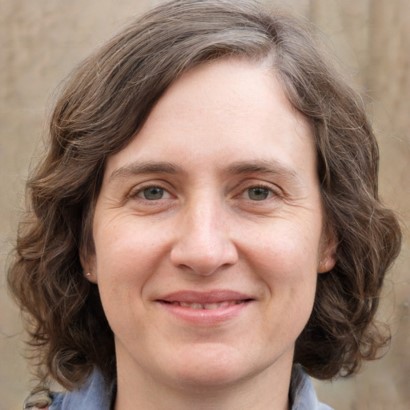 Catherine Tramell has been covering technology as a freelance writer for over a decade. She has been writing for Pointer Clicker for over a year, further expanding her expertise as a tech columnist. Catherine likes spending time with her family and friends and her pastimes are reading books and news articles.