To connect your laptop computer to an external monitor, you'll need a DisplayPort or HDMI port—the two current audio/video interfaces. You also get a USB-C Thunderbolt port as an interface option if it's a Mac.
With new features such as eARC, HDR, etc., entering the fray, how capable these A/V interfaces are, after all, at supporting those new technologies continues to arise and remain pertinent.
Compared to DisplayPort, HDMI is the more popular interface for different reasons. The port is found on almost every TV set.
DisplayPort is typically relegated to gaming monitors, where HDMI has a presence too. On television, however, DP is pretty much a no-show.
But the big question is how good DisplayPort is at embracing new audio and video technologies like HDR.
Since HDR is more optimal for movies and shows and DisplayPort's presence is strong in the gaming space (where HDR is still in its infancy), does DisplayPort forego HDR?
Keep reading to find the answer to the question and more.
Does DisplayPort Support HDR?
Yes, DisplayPort does support HDR. It, in fact, does a much better job of it than most of the competing standards.
But how good DP is at supporting HDR would depend on the version your monitor or other hardware pieces in the link supports.
In case you're not familiar with the A/V interface, there have been (or are) multiple DisplayPort versions to date—namely, DisplayPort 1.0, 1.1, 1.2, 1.3, 1.4, and 2.0.
Not all DP versions have the bandwidth capabilities needed to support HDR content. Only DisplayPort 1.3, 1.4, and 2.0 support HDR video. But because DP 1.3 is not as common as DP 1.4, we may ignore that version for this discussion.
How much bandwidth does HDR require?
Since HDR is usually paired with 4K, it needs at least 25 Mbps of data bandwidth for seamless streaming. A lesser bandwidth will suffice if the resolution is lower than 4K.
DP 1.4 and 2.0 can do 32.4 Gbps and around 80 Gbps, respectively. The previous popular DP standard, DP 1.2, supports less data transfer than needed for seamless HDR.
DisplayPort 1.4 offers HDR10 metadata support, including dynamic and static metadata and Rec. 2020 color profile. DP 1.4 employs the CTA 861.3 standard.
DP 2.0 builds on HDR support. And because its bandwidth capabilities are much greater (the best in the space), it can fork out all flavors of HDR and beyond.
Requires Uniformity Across the Board
For your monitor's DP 1.4 port to support HDR, the graphics card and other hardware parts must also support the particular standard or greater.
In other words, you cannot stream or consume content in HDR if the DP port on your monitor is 1.4, but the graphics card supports only 1.2.
However, connecting the HDR source directly to the TV will help eliminate the bottleneck.
Does HDMI, VGA Support HDR?
Not all versions of HDMI support HDR, which includes the HDMI 1.4 port commonly found on most televisions and monitors.
HDMI 1.4's data transfer speeds of 10.2 Gbps is just not good enough for seamless 4K HDR. For that, you'll need HDMI 2.0a, 2.0b, or 2.1.
Released in April 2015, HDMI 2.0a and 2.0b support HDR10 as per the CTA-861.3 specification.
Do note that HDMI 2.0a doesn't support HDR in 4K since its bandwidth is only up to 18 Gbps. HDMI 2.1, on the other hand, can effortlessly stream 4K HDR content as it can do a maximum of 48 Gbps of data transfer.
To support HDMI 2.1-level bandwidth numbers, however, you might require a certified ultra-speed HDMI cable—for instance, the Monoprice 8K Certified Braided Ultra-High-Speed HDMI 2.1 Cable or the Belkin Ultra HD High-Speed HDMI 2.1 Cable
Note: HDMI 2.0a and 2.0b require "premium certified HDMI cables" for optimal performance.
You may use cables "rated" for HDMI 1.4 or lower with an HDMI 2.0a port but the HDR output could be finicky. The image may look glazed, or the surround sound audio performance won't be ideal.
The issues become even more apparent in gaming. Dropped frames, screen tearing, etc., are some problems you may encounter.
P.S. There are no port design changes between HDMI 2.0 and HDMI 2.1 cables.
VGA is the oldest of the three A/V interfaces. It has been around since the days of the heavy, thick CRT monitors. But does it support HDR?
No, VGA doesn't work with HDR due to its inability to transfer data at HDR speeds or a bandwidth of less than 1 Gbps.
VGA employs analog signaling over several conductors. Since analog is inferior to digital as far as speed goes, VGA cannot hit the level of speed needed to achieve HDR.
FAQs
Should I use DisplayPort 1.4 or HDMI 2.0a for HDR?
If you have the option between the two, opt for DP 1.4 since it's got more bandwidth to offer. As mentioned above, data transfer speeds with HDMI 2.0a are not just lesser but also not par for 4K HDR streaming.
And because DisplayPort is usually half a generation ahead of the competing HDMI standard in terms of their bandwidth speed, the winner between DP 2.0 and HDMI 2.1 is also DisplayPort.
If you're a gamer, DP 1.4 continues to have the upper hand as it provides many more ways to arrange adaptive refresh.
DisplayPort 1.4 can do 360 Hz refresh at 1080p resolution, whereas HDMI hits the ceiling at 240 Hz (compressed) or 144 Hz (uncompressed).
The gripe with DisplayPort is the interface is usually found on high-end or more expensive monitors and televisions. On TVs, in fact, their presence is next to none primarily because televisions already have HDMI carrying out audio/video duties.
HDMI, on the other hand, has a lot more widespread implementation. Therefore, the possibility of being stuck with only an HDMI 2.0a or 2.0b port, even if you fancy a DP interface, is greater.
Conclusion
To reiterate, DisplayPort does support HDR and does a great job.
But because of its fragmented implementation or the fact that it doesn't exist on most TVs, the DisplayPort and HDR camaraderie is not common knowledge.
On the other hand, since most TVs and monitors come with an HDMI port as a default feature, people aren't as skeptical about HDMI's compatibility with HDR.
By the way, just like DisplayPort, you'd need every HDMI device in your setup to support HDR.
If your television has an HDMI 1.4 port, it will not display HDR content even if your computer or graphics card sports the more advanced and capable HDMI 2.1 port.
Not to mention, none of the above interfaces can do HDR on their own. You'll also need an HDR-friendly display (TV or monitor) and a relatively speedy and reliable internet connection.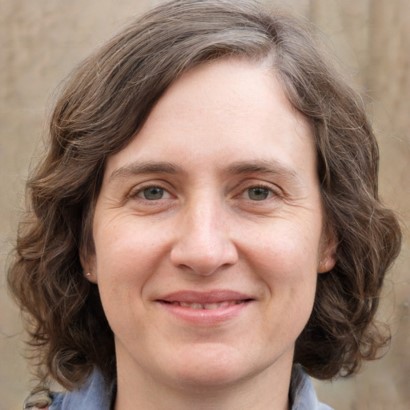 Catherine Tramell has been covering technology as a freelance writer for over a decade. She has been writing for Pointer Clicker for over a year, further expanding her expertise as a tech columnist. Catherine likes spending time with her family and friends and her pastimes are reading books and news articles.